If you are thinking about renovating your bathroom but don't want to spend excessive amounts of money and time, then you have come to the right place as this post will go through some of our favorite practical renovation ideas that you can use in your own bathroom.
Sometimes even the smallest of changes can have a big impact when it comes to renovation.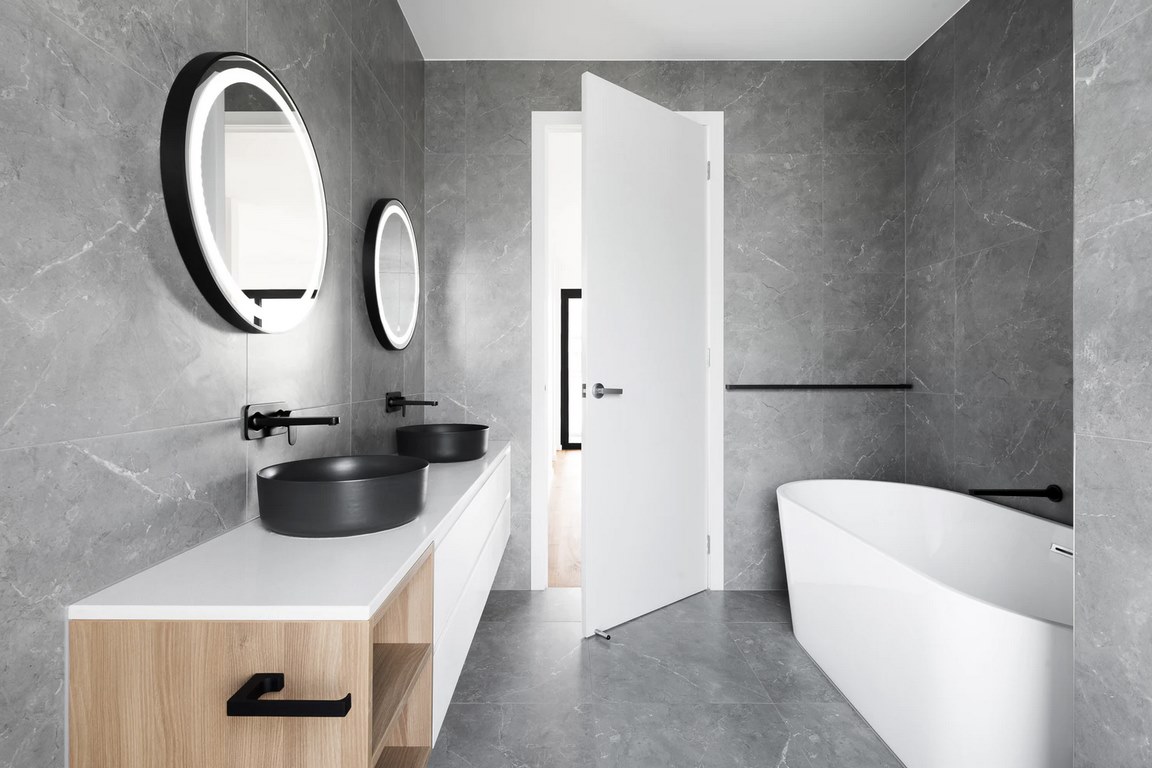 To help you get the renovation you want and deserve, here are 6 practical ideas to give your bathroom a new lease of life.
1. Use Wall Panels Instead of Tiling
While tiling can be used to create stunning effects in bathrooms, it is also expensive and very difficult to assemble.
Tiles can crack if hit in the wrong place and placing them on a wall or floor has to be done with extreme precision otherwise you will be left with uneven tiling haunting you every time you go into the bathroom.
There is a way around this and that is to use paneling instead of tiles. You can get paneling that looks just like tiling except with none of the fuss and at a far cheaper rate.
Panels have increased in popularity over recent years because they are an inexpensive and easy-to-use option.
It is literally a click into place method that is very difficult to mess up. If tiling is not your thing, then you can get wall panels in all kinds of designs, so you will have plenty of options to express your artistic vision.
2. Use Shower Enclosures to Make the Room Feel Bigger
Depending on how your bathroom is laid out, you might want to consider using a shower enclosure to make the room feel bigger.
If you already have an enclosure then you might want to revamp it by replacing your shower doors as this helps your bathroom to feel fresh and new again.
Something as simple as a change of shower doors can make a big difference, even if you did not want to do anything else to the bathroom.
---
Read Also:
---
3. Wash the Tiles and Refresh the Grouting
If you are someone who has tiling in their bathroom and it's starting to look a bit worn out, then fear not as you do not have to replace the tiles to get them looking sparkly and new again.
Wash the tiles regularly with either a home remedy solution or a store-bought solution that is designed to be used on tiles.
A common mistake people do is to wash their tiles with solutions that are packed full of harmful chemicals that will suck the life out of your tiles.
Alternatively, if you are someone who never cleans the tiles then dust and dirt will be trodden so deeply into the tiles that it appears as though they have lost their color and become dull.
If that is the case then get your vinegar, baking soda, and water solution mixed and ready for a deep and thorough clean.
Do not use a scourer, it might be tempting as you may think it will cut through the grime more efficiently but the reality is that you will end up with scratched and scuffed-up tiles.
Another way to make your bathroom feel transformed is to refresh the grouting and give it a lick of paint using special grout paint.
4. Install Shelving Units
Something as simple as some shelves can make a bathroom feel entirely different. Installing a couple around the room will not only change the space but will also increase the practicality of it.
You can store towels, toiletries, and other bits and bobs on these shelves and you increase the accessibility to those things.
No longer do you have to go digging around in drawers looking for what you need because it will be right there on a conveniently located shelf.
Be smart about where you install the shelves and your bathroom will be feeling brand new.
5. Add Plants and Accessories
Accessories can be a real game-changer as small things such as a bath mat can make the room feel different.
However you want to present your room, whether that is bright and fun or subtle and sophisticated is up to you but the way to cement these presentations is through the accessories you have on display.
So for bathrooms with pastel shades, a jar filled to the brim with seashells will look great but in the wrong bathroom, it can just look weird and out of place.
Adding plants into the bathroom is a fantastic way to breathe life into the room. Whether you want something small and subtle like a succulent or something that can drape down such as a string of hearts, having a bit of greenery can create a lovely atmosphere.
Depending on the size of your bathroom you could even go for something as lavish as a small palm tree in the corner of the room to give the bathroom an alfresco feel.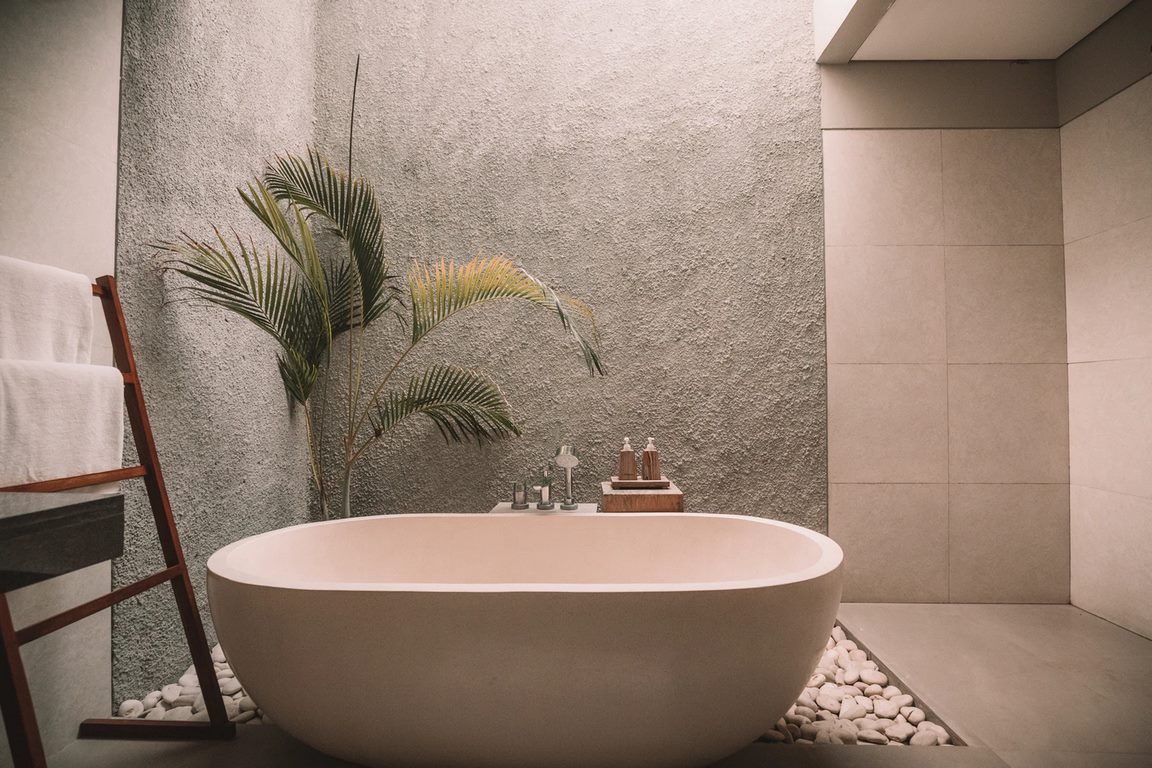 6. Change the Lighting
Last but certainly not least, updating old lighting fixtures can dramatically change the look and feel of your bathroom.
You can use either cold or warm lighting to help enhance your vision. Installing a dimmer will also give you the freedom to alter the lighting depending on how you are feeling.
Additionally, if you were feeling particularly bold you could install pendant lighting or a light-up ring mirror for a more modern vibe.
There is a lot that can be done with lighting and it is not just a case of whether you want more or less lighting.
In fact, some people have gotten so creative with their bathroom lighting that their showerhead or tap lights up and makes the water appear as these bright neon lights.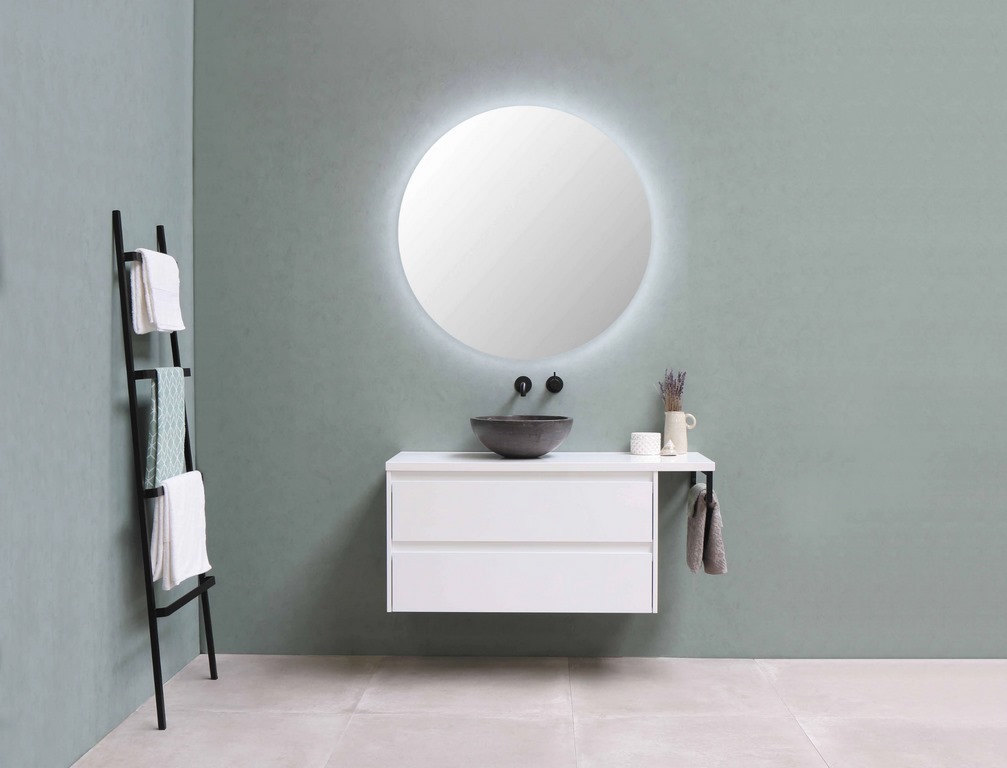 Renovating your bathroom can seem like an overwhelming idea at first, but remember you have all of the control in this situation.
You can do it on a budget or you can go full-blown, but either way, there will always be clever and practical ideas to help you bring your ideas to life.
There's no time like the present, so get started on your renovation journey today!