I'm an eager smoker fan. My cooking experience proves there's nothing better than pulling off some smoked pork ribs and enjoying them right off the grill.
And there's nothing more magical than when you pull them right off the smoker and put a bit of BBQ sauce on them.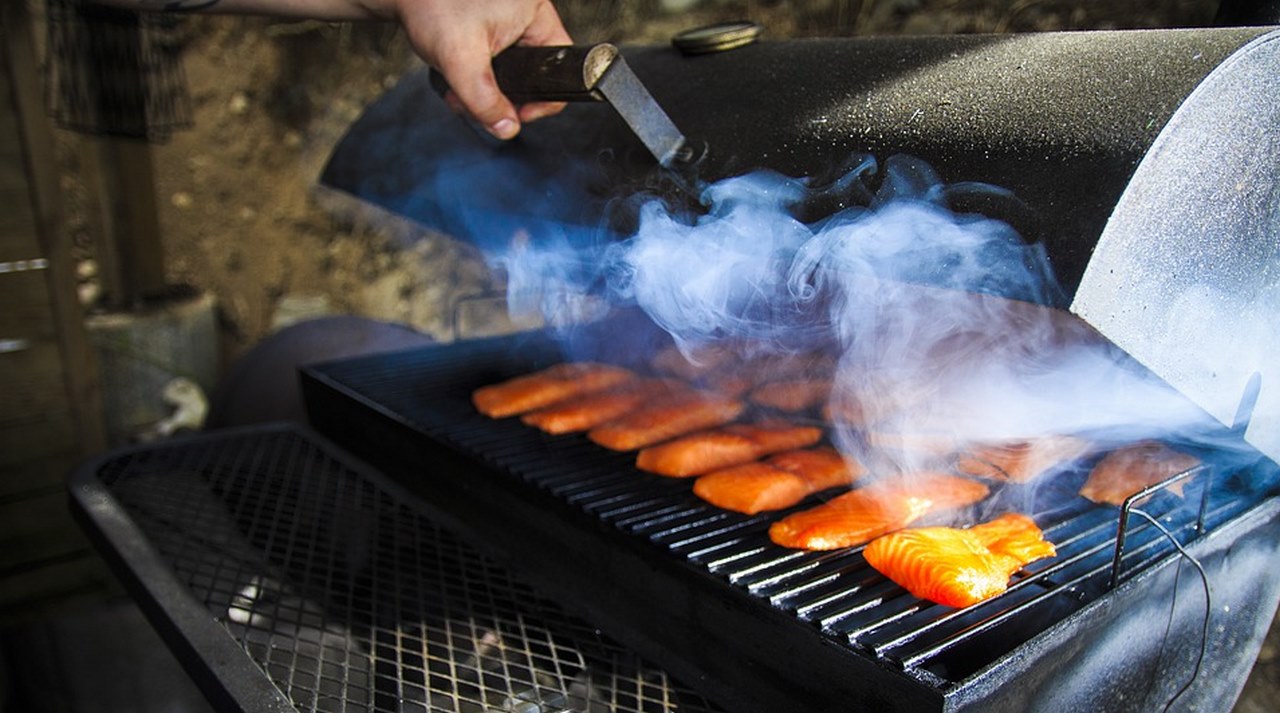 The sweet smell that wafts up to your nose, the tenderness of the meat, the juiciness of the meat, and the taste of hours of work… can't beat it.
If I reached my goal and you've already started thinking about getting one, I'm hoping I can provide some handy advice before you spend the cash.
The choice of a proper smoker is not such an easy task as it may seem at the beginning.
Tips on Choosing a Smoker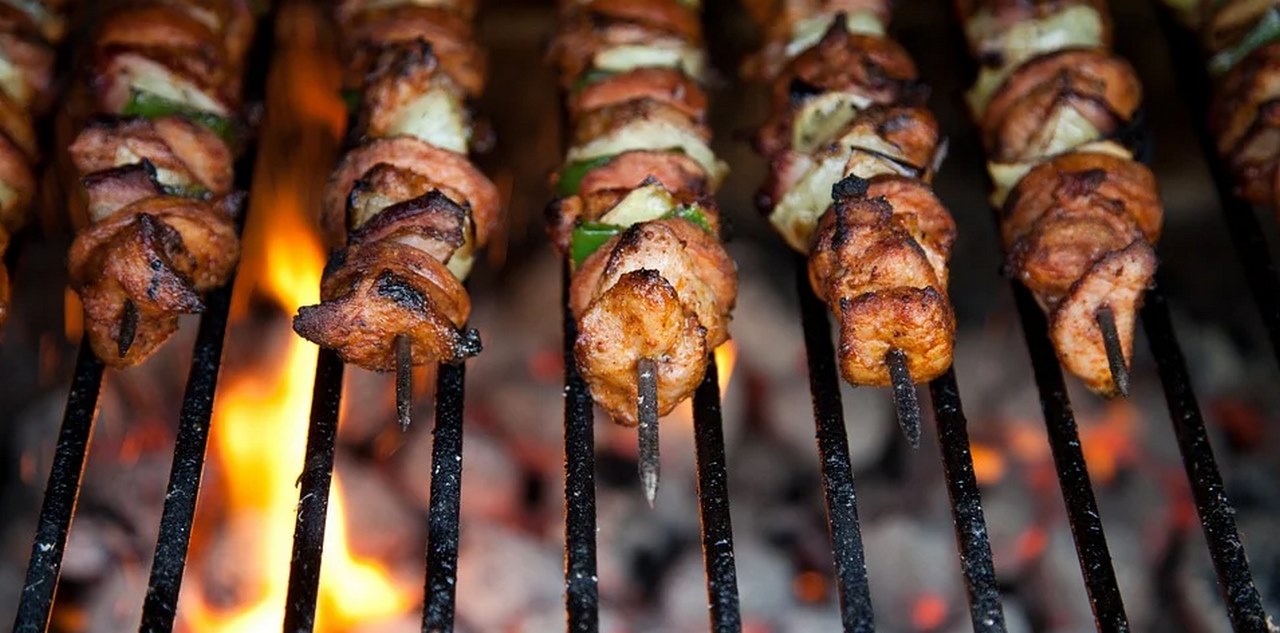 The first question you have to ask yourself is how serious are you about smoking meat? This is a crucial question as it helps accurately set the size of the future smoker.
Do you think you want to enter competitions? Can the number of your family members and friends form an army?
If so, the biggest smokers will be a reasonable investment that won't gather dust. The best products even come with several cooking levels.
Do you want things easy? Those who're looking for a product for periodical use in case of some events are better to pay attention to simple and small to medium-sized units.
Yes, you can't cook a lot on them, and they will last for several seasons only, but there is no sense in paying for wider functionality in your case.
Even if you chose a compact option, please make sure your smoker is deep enough inside.
This is necessary for a convenient food location. Moreover, a deep unit provides enough space between the grate with food and fuel, which is crucial for proper food heating and flavour.
Experienced users recommend minding the smoker's materials and the thickness of its bowl.
Firstly, they should be durable and resistant to weather conditions (due to outdoor usage) and tremendous temperature impacts. The best materials include stainless steel, aluminium, and other alloys.
Secondly, the inner parts should be safe for food. I like anti-stick and easily cleaned porcelain-enamelled covering; cast iron is also a nice option.
Finally, to withstand great temperature loads and retain heat as long as possible, a smoker should feature at least 1.5 mm thick walls. The more, the better.
Not only wall thickness ensures good heat retention. A proper door and chamber sealing is another key to success. Sealing keep both temperature and smoke inside.
Close/open vents will help you regulate the heat. And built-in thermometers mean accurate temperature monitoring and adjustment. Smokers with such elements are preferable.
Easy access to the fuel is a must-have for a smoker. This is especially important when we speak about charcoal and wood models.
Once you can reach the chamber in seconds, refilling and ash cleaning are not a problem for you.
My experience suggests getting smokers with a grease collection system. Though you'll pay more for this, cleaning and cooking results are incomparably easier.
The final moment to mind is stable legs or a cart that will suit your ground. No one wants the smoker to fall during cooking, am I right?
---
Read Also:
---
Charcoal vs Electric vs Gas Smokers: Pros and Cons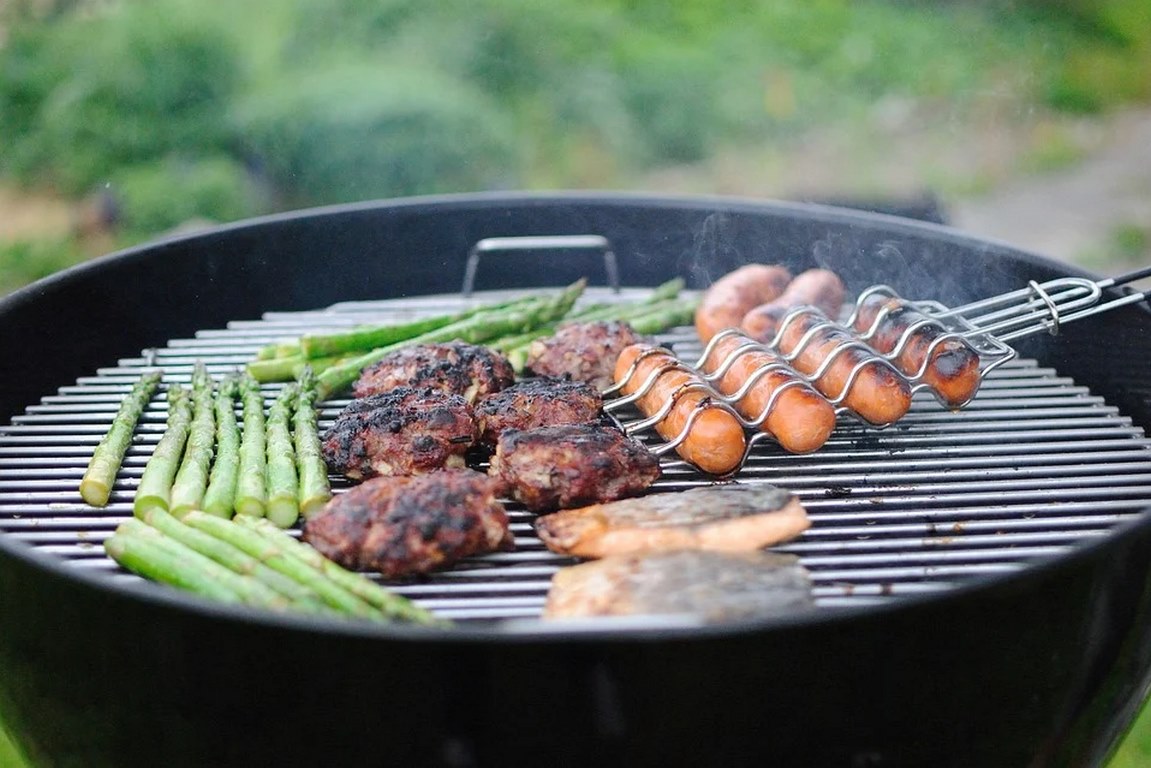 Electric Smokers
+ Electric smokers are perhaps the easiest in terms of installation, maintenance, and application.
They don't require your constant attention like more dangerous smokers with fire, which means increased safety.
Users also note simple temperature settings. Moreover, many manufacturers complement electric smokers with additional smart functions and cooking modes.
Finally, I like their compactness; so, you can place your smoker almost anywhere.
– However, compact size is also a con. You cannot cook lots of food in an electric unit. It won't suit large parties and for picnics where electricity is out of reach.
Why you might want electric. If simplicity is your thing, I recommend an electric smoker.
You have the classic arguments between propane and charcoal (what tastes better, smoky flavour), but you can't get any easier when it comes to electric models.
Charcoal Smokers
+ The first and the main pro of charcoal and wood smokers is taste.
You can also find literally any size for your cooking needs, from small units for 2-4 people and middle-sized grills to huge beasts that can feed 20 people. These smokers are suitable for on-the-go use.
– Charcoal smokers may not be the best option for beginners as temperature adjustment is complicated.
Charcoal and wood will cost you even more than electricity. Also, mind that its charcoal leads to more dirt, and maintenance is a mess.
Why you might want charcoal. You like charcoal. You like messing with air vents and fuel to get the right temperature.
Set it and forget it seems a little too hands-off. But most of all, you like the original smoky taste and flavour that no other product can provide.
You'll also probably want a charcoal smoker because you'll need to cook a lot of meat.
Gas Smokers
+ Gas smokers combine the majority of pros seen in the previous smoker types. Thus, they can be called a golden means for hesitant customers.
I like its simpler maintenance and pretty accurate setting/adjustment like in electrical products.
At the same time, gas smokers are very spacious and even portable units like charcoal grills.
-Though gas is not very pricy, you have to control its level very attentively. Please also mind it may be extremely dangerous if used improperly.
Besides, gas smokers are usually the most expensive.
Why you might want gas/propane. You'd like to get the best from all smoker types. You're a beginner who is not ready to work with charcoal but wants its capacity complemented with easy settings.
Top Models
If You Want Charcoal Smokers
When it comes to simplicity, you can't beat Weber Smokey Mountain. The original is a 14.5″ Black where the 14.5″ refers to the diameter of the grill.
If you're looking for the largest cooking area, they also have a newer 22.5″ wide Smokey Mountain and an 18.5″ wide Smokey Mountain.
Perfect materials, several levels of cooking grates, and additional accessories like thermometers are here for you.
If You Want Electric Smokers
I have very little experience with electric smokers, but, in my opinion, Masterbuilt Electric Smokers offer the optimal price-functionality balance.
They also have nearly 5-star reviews on Amazon. You can find models with simple digital and even Bluetooth control and a cooking area of up to two and a half cubic feet.
The prices are quite democratic – about $200. My favourites are Masterbuilt MB20070210 Analog Electric Smoker, Masterbuilt MB20071117, and Masterbuilt MB20070210.
Char-Broil Electric Smokers are another decent option. Best-selling models include Char-Broil Digital, Analog, and Deluxe Digital Electric Smokers.
Here I note similar pros, including larger cooking sizes up to 1000 square inches but higher prices.
If You Want Gas Smokers
Cuisinart COS-244 36″ and Dyna-Glo DGY784BDP 36″ are the customers' choices.
These vertical smokers work on Liquid Propane, providing us with 4 cooking racks, 780-square inches of cooking space, electronic push-button ignition, and simple control.
By the way, the price is under $200! So, grab the offer while you have a chance.
Here we are, folks! I hope these little tips and my own experience will help you find the perfect smoker for you.