It's no secret that sun management and shading are critical components of many energy-efficient building designs. Well-designed sun control and shade devices are commonly used in passive solar heating and daylighting.
Consider installing external Rollac Window Shades if you're trying to keep a chilled space chilly during the summer. Awnings and overhangs, as well as natural landscaping, can be used to obscure the sun.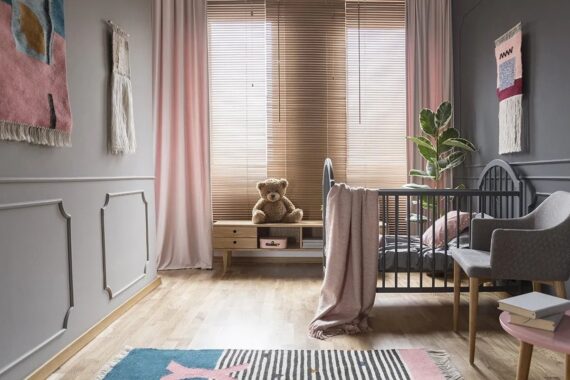 When developing a shading device, it is critical to consider the building's solar orientation. Continue reading to learn more!
Understanding Solar Shading
The term "solar shading," sometimes known as "solar control" or "solar protection," refers to a variety of methods used to regulate the amount of heat and light a building receives from the sun.
However, excessive solar radiation can lead to overheating, necessitating cooling air conditioning. Solar shading strategies can save money and energy when it comes to controlling the environment.
Glare and other visual discomforts experienced by building occupants are also reduced by solar shade.
A building's orientation to the sun can significantly impact its design and provide a substantial challenge to vast expanses of windows.
This is where solar shading comes in to help reduce a structure's energy consumption while also giving occupants aesthetic and thermal benefits.
---
Read Also:
---
What Are The Types of Solar Shading?
Using solar shading, a room can be kept more relaxed and energy-efficient while enjoying the benefits of large windows. Reduces glare and heat gain for a relaxed, comfortable building with solar shade. Here are the different types of solar shading systems:
Fixed Solar Shading System
Fixed shade might be a distinct structure or even trees and flora, although it is usually external and a part of the building's architectural design.
Fixed solar shades for windows work best when they are aligned with the sun's path throughout the day and season. In addition, fixed solar shades for windows can provide character and visual charm to a building's front if they are thoughtfully incorporated into the design.
Fixed solar shade has a wide range of uses, including architectural canopies. As part of the overall design, these elements can include everything from doorways and walkways to windows.
In addition, these sunshades are built to last—sometimes for as long as the structure itself—as architectural features.
By reducing glare, architectural sun management can reduce heat gain within a building and enhance natural illumination. An outdoor window shade can reduce the need for air-conditioning systems when temperatures rise.
Thus this is an ideal choice throughout the hot months. The low-angled winter sun can be accounted for in the shade design, or the shading can act as a reflector, bouncing light into the inside of the building.
Fixed Solar Shading Types:
Overhangs, vertical fins, or balconies are all options.
Awnings and canopies
Plants such as trees, hedges, and various types of vegetation
Louvers on the outside or brise-soleil
Light shelves
Glazing with solar control
Windows that are recessed
Dynamic Solar Shading System
By using retractable shading devices, you can better manage sunlight and heat gain, which is a problem because of the sun's varying angles.
Internal blinds or curtains are the most common way, although external systems may be more efficient because they prevent the sunlight from reaching the glass.
For this type of sun shading, shade textiles are an excellent option. To guarantee that the automated shades have the proper functional and aesthetic features, the interior designer needs to specify the shade style and the material. The window's color, weave, and style are vital factors to keep in mind.
Effective dynamic shading will improve the thermal interior temperature, reduce glare, control the entrance of natural light, and protect privacy.
Different types of dynamic solar shading include:
Curtains and internal blinds
Shutters on the inside
Shutters on the outside
Awnings, louvers, and canopies that can be adjusted
Solar Shading Automation System
Energy efficiency and comfort can be significantly improved by controlling these devices. The incorrect operation can cause overheating, glare issues, and unnecessary shading.
Another significant advantage of solar shading is regulating the amount of light, temperature, and privacy that enters a room.
Dynamic solar shading, however, adjusts to the sun's angle and strength throughout the day and year. As a result, this shade is commonly used in the home and provides excellent thermal performance.
Automatic, dynamic shades are handy in shared places because individuals are less likely to look after the environment on behalf of all who use it than to do so manually.
In What Ways Might Solar Shading Benefit You?
Sun shading systems diffuse light and heat entering a building, allowing for better illumination and a more comfortable interior temperature.
To reduce the effects of solar gain while allowing the people inside the building still to enjoy a comfortable and uninterrupted view of the landscape, a common-sense solution would be to install solar shading, which is permanent, secure, and reliable, low-maintenance, aesthetically pleasing, and relatively inexpensive.
Solar Shield: Shading devices keep out the sun's rays in the summer but allow the necessary solar gains to occur in the winter, resulting in improved thermal comfort and significant energy savings.
This material is meant to minimize the amount of sunlight that enters a covered space, which helps keep the area cooler.
Keep Insects Away: The enclosed zip screens help keep out unwanted bugs when fully closed. The screen is steered up and down the entire height of the structure using an ingenious Zipper Track Window Shades design.
As a result, the fabric will remain taut and stable even when subjected to high winds. In addition to keeping out the light and wind, this technology also keeps out insects.
Wind Resistance: Shades reduce dusty breeze heat gain and glare while keeping natural light and views by dispersing and blocking direct sunlight.
To maintain the cloth wrinkle-free and taut, the Zipper Track Window Shades act as a wind resistance device.
Wrapping Up!
Solar shading has become increasingly crucial in designing future-ready, healthy, happy, low-energy-consumption buildings due to climate change and rising temperatures.
As the environmental problem reaches a boiling point, more attention will be paid to eco-friendly products and behaviors.
For the most satisfactory results, look into Rollac Window Shades for more information.