Do you want to hear something mouth-watering?
Think at the good-old charcoal-grilled chicken and at its amazing smoky flavor that will keep you stuck to the table until you clean your plate.
Naturally, for some, it may be the chicken, while others may have different preferences in terms of grilled food.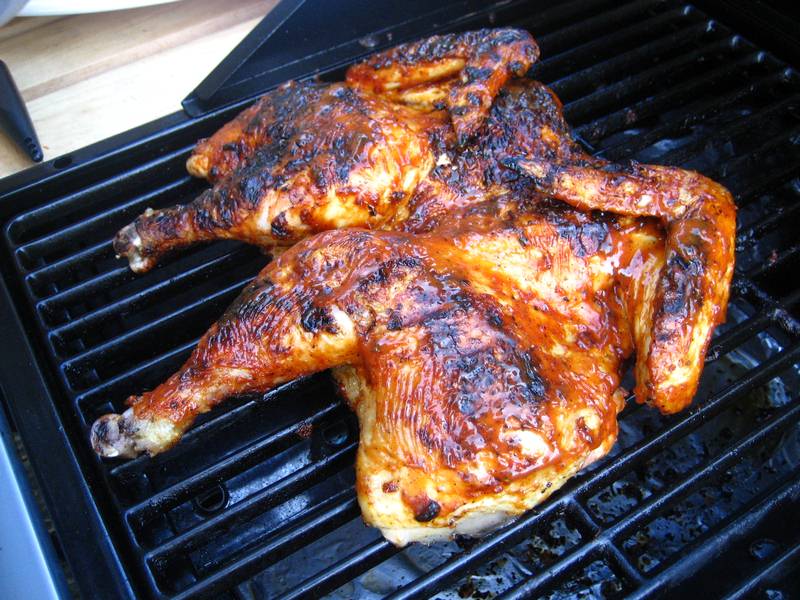 Nonetheless, there is a time when you wish you'd be able to cook the same grilled chicken inside your home.
Sometimes, it may be the flavor that influences you – or simply the weather or the fact that you live in an apartment.
This is the perfect time for you to consider an indoor electric grill. However – this is not everything!
If you've always wanted to redesign your kitchen and make it fit your hobbies – in this case, grilling – then now's the time.
You can equip your kitchen with an electric grill and then give the former a rustic design to soothe your eyes whenever you are cooking!
However, if you already have a rustic kitchen design and need only an electric grill, you can find one on https://www.seriouslysmoked.com/best-cheap-electric-smoker-for-money/.
---
Read Also:
---
Part One – the Electric Grill
When faced with such a purchase, most people often ask themselves why they would buy an indoor electric grill.
Some of them even state that they can wait for good weather and for a group of friends and then enjoy a good grill.
On the other hand, we cannot ignore the benefits that an indoor electric grill/smoker comes with. For example:
Easy to Install and Start
First of all, you obviously don't need any solid fuel to make an electric grillwork. You won't have to use propane or any other gas fuel or a fire starter. Most importantly, you won't waste any time!
With an electric grill, you only have to flip a switch, set the temperature, and get the meat ready!
With common grills, you have to estimate the temperature as well as the cooking time.
For example, you may know that lamb needs to be grilled at a certain temperature, but you won't be able to adjust that temperature on an old-fashioned outdoor grill.
Obviously, an electric grill provides you with the opportunity to cook specific meat at the temperature it needs to be cooked via a simple knob turn.
Cheap Compared to Gas Grills
It goes without saying that electric grills are much cheaper than gas grills. Moreover, indoor electric models are even cheaper, as they come in smaller sizes than outdoor ones.
They're Kind of Smokeless
We said kind of because the electric grill itself will not create any type of smoke. Instead, the only smoke created will come from what you are actively cooking on the grill.
This is because meats will eventually burn or char on the outsides, creating a particular smoke. The same happens if you cook with butter or olive oil.
Part Two – the Kitchen
Naturally, the grill part is pretty easy. You just find the one that you like and need and buy it. It can't get easier than that!
However, fitting your kitchen for such a grill – so to say – is the difficult part. If you are going to grill a lot, then you should really consider giving your kitchen a rustic look.
After all, you couldn't really grill some chicken in a minimalist kitchen – especially if you are a grill enthusiast!
For a genuine rustic design, you can rely on either salvaged wood or on wall tiles that mimic wood.
The kitchen furniture could be made of dark wood and you can decorate the space above the kitchen with still life paintings.
If you are not into paintings, then you can add some thin shelves for your dishes. In short, keep everything brown and similar to wood!
For a stone-y look, so to speak, you can go with stone walls, a barn-like kitchen door, wooden ceiling beams, and other rustic touches throughout your kitchen.
For example, you can even hang some vegetables or pots from the ceiling beams or match the floor tiles with the stone walls. It's not that hard to make your kitchen look like a barn – fiber baskets help as well!
Maybe you don't want to completely redesign your kitchen. Well, in this case, we inform you that a minimalist design would fit perfectly with some rustic additions.
If you have an all-white kitchen or one with multiple white or gray accents, you can easily add wooden or wood-like elements to it in order to convey a rustic feeling.
For example, a wooden table and a couple of sturdy wooden chairs may do the trick. If you think that's not enough, you may add some brown ceramic elements, like dishes, pots, or wall tiles.
It goes without saying that a classic rustic kitchen is characterized by clutter.
This means jars everywhere, very little movement space, as well as vegetables and fruits being placed out in the open and not in some form of storage.
Basically, for a rustic look, you'd want to keep every tool, spoon, plate, pot, and cup in the view of anyone that enters your kitchen.
Of course, don't forget about the wood accents as they are essential to any kind of rustic design!
The Bottom Line
In short, achieving a rustic kitchen design that would fit with your brand-new form of indoor electric grilling is not that hard.
In fact, you could simply add some brown, wood-like accents to either the kitchen's walls or table and you could be ready for grilling!
However, if you want to go a bit above the line, so to say, you could even turn an entire wall into an indoor fireplace that would fit your electric grill or smoker.
In the end, you have endless opportunities, especially when it comes to the design of your kitchen!
Therefore – don't waste any more time and go find yourself a proper indoor electric grill!