For those of you that asking how to build a butcher block countertop. Here it is! I'm going to tell you exactly how I made them and I'll even tell you about the mistake and problems I came across.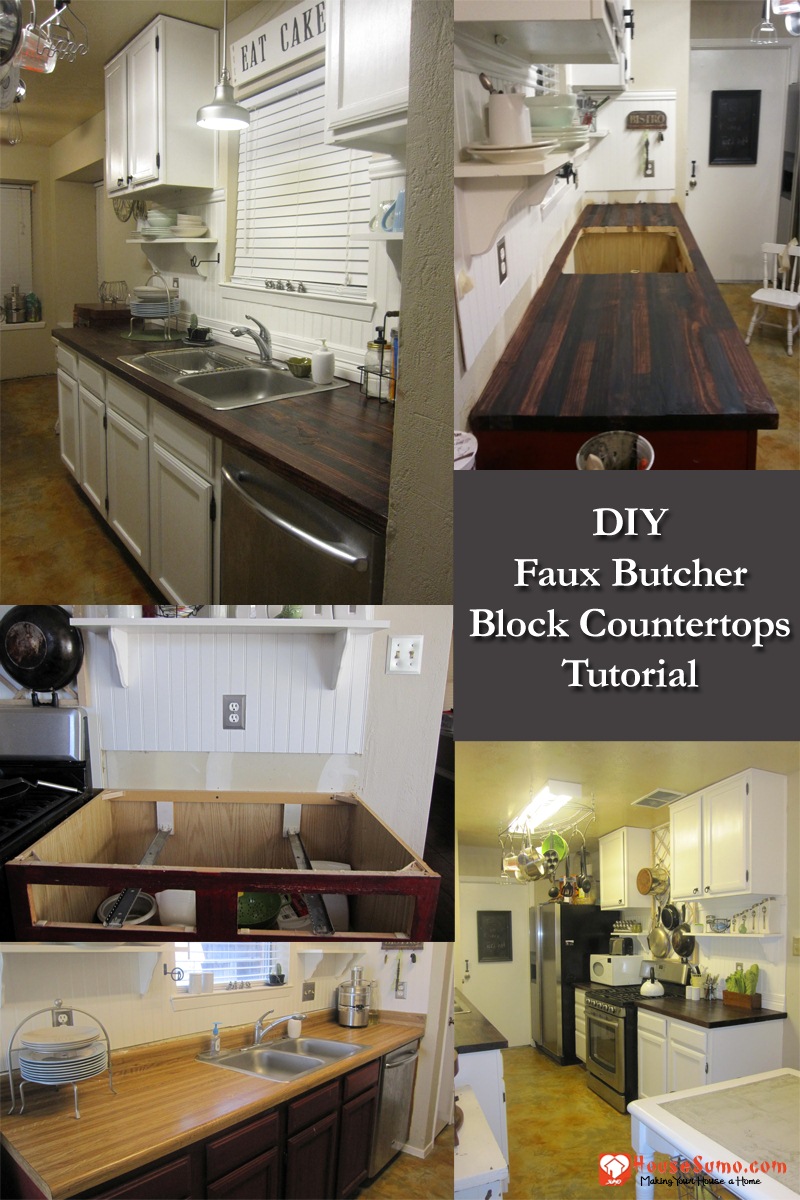 DIY Faux Butcher Block Countertops
First of all, I would just like to say that the end results do not 100% look like real butcher block. The only way you are going to get counters that look like real butcher block is to get the real thing or make a trip to IKEA. Has a really go tutorial on how she did hers using IKEA countertops.
With that being said, my counters do resemble butcher block just not 100% and the cost was only $56 for the whole project. I did my counters all by myself and took one whole weekend to complete so Ladies don't think that this project is too difficult to take on. If you can work a jigsaw then go for it.
---
Read Also:
---
Before and After Pictures
But first here are some before and after pictures: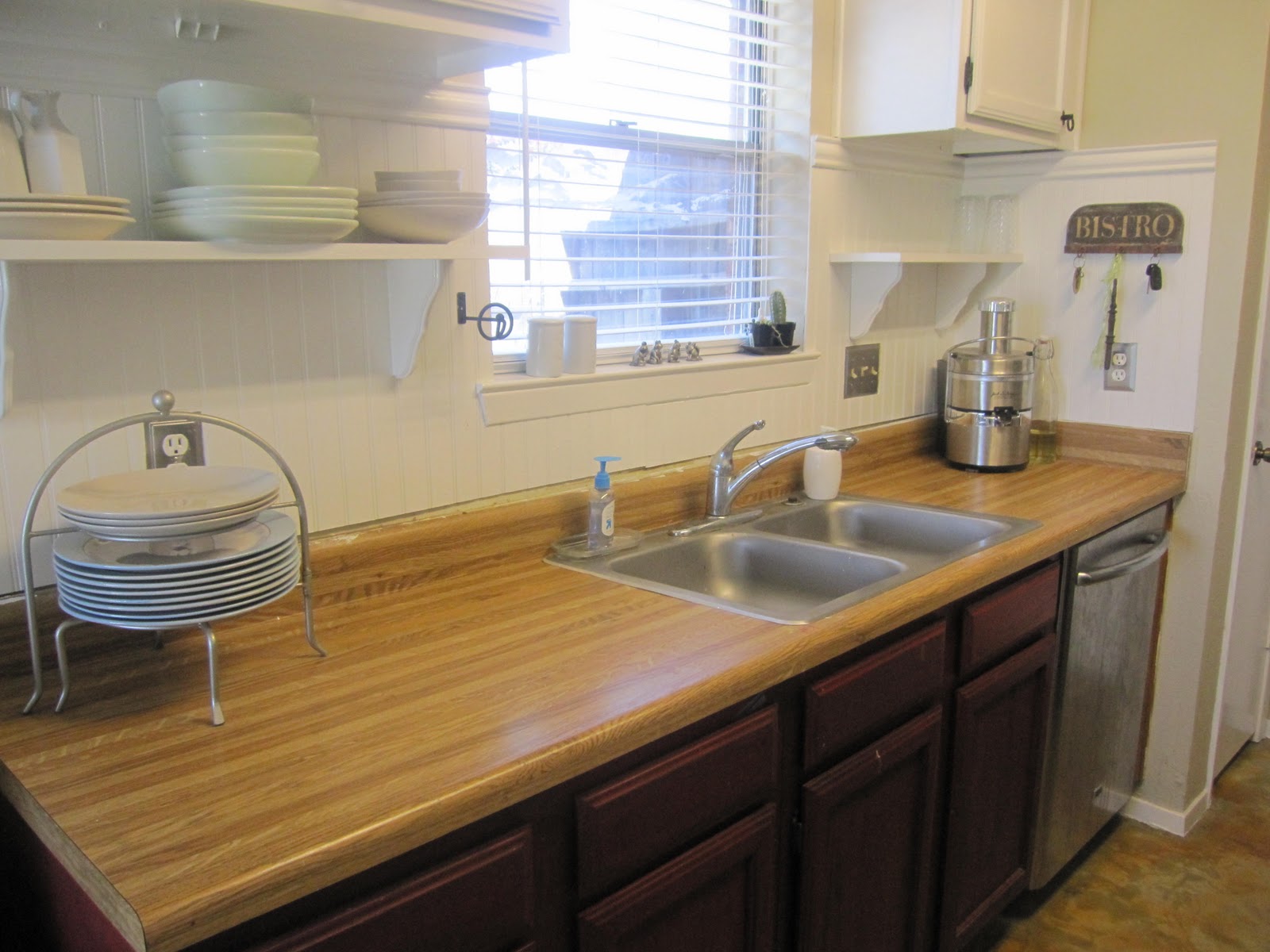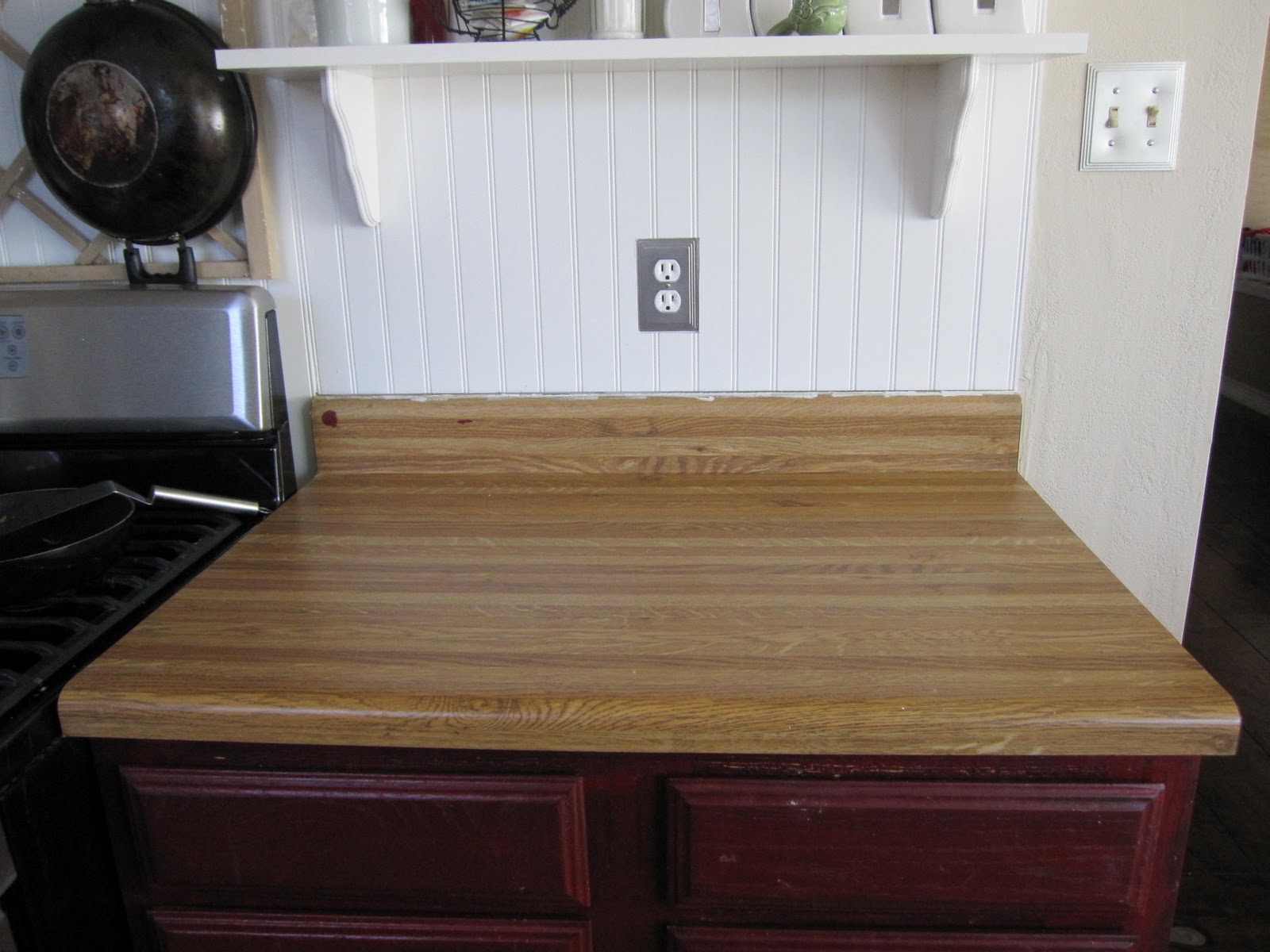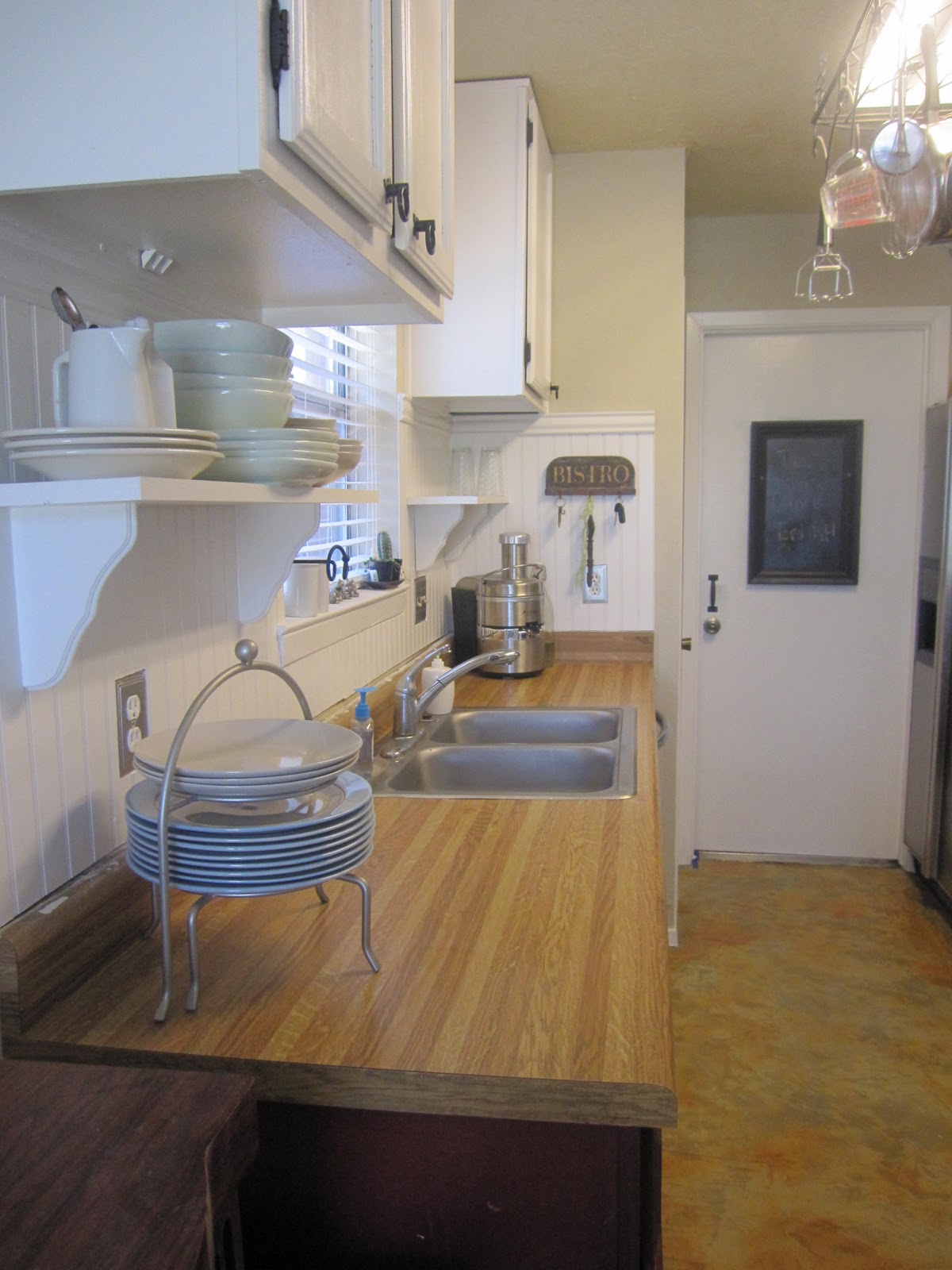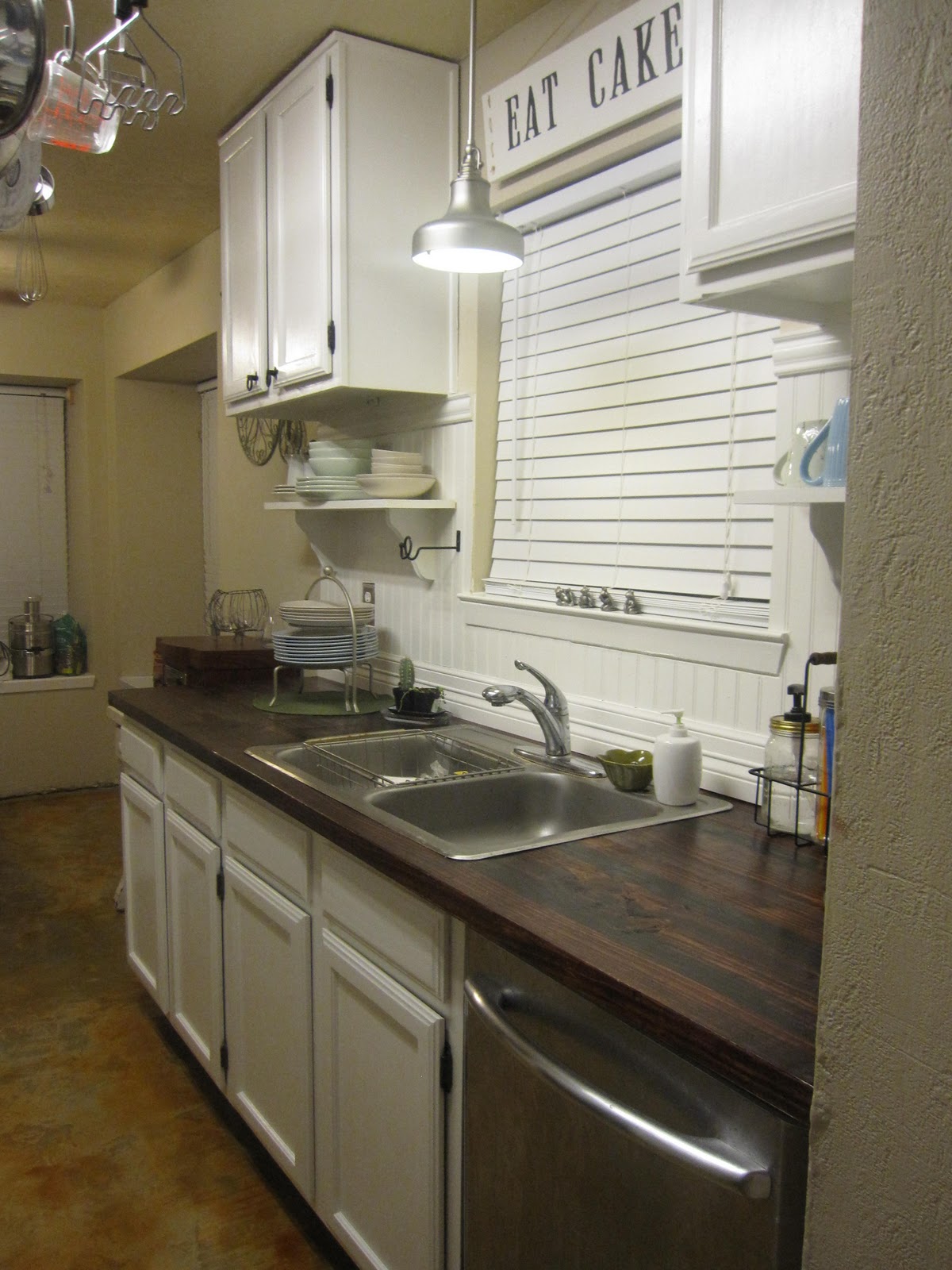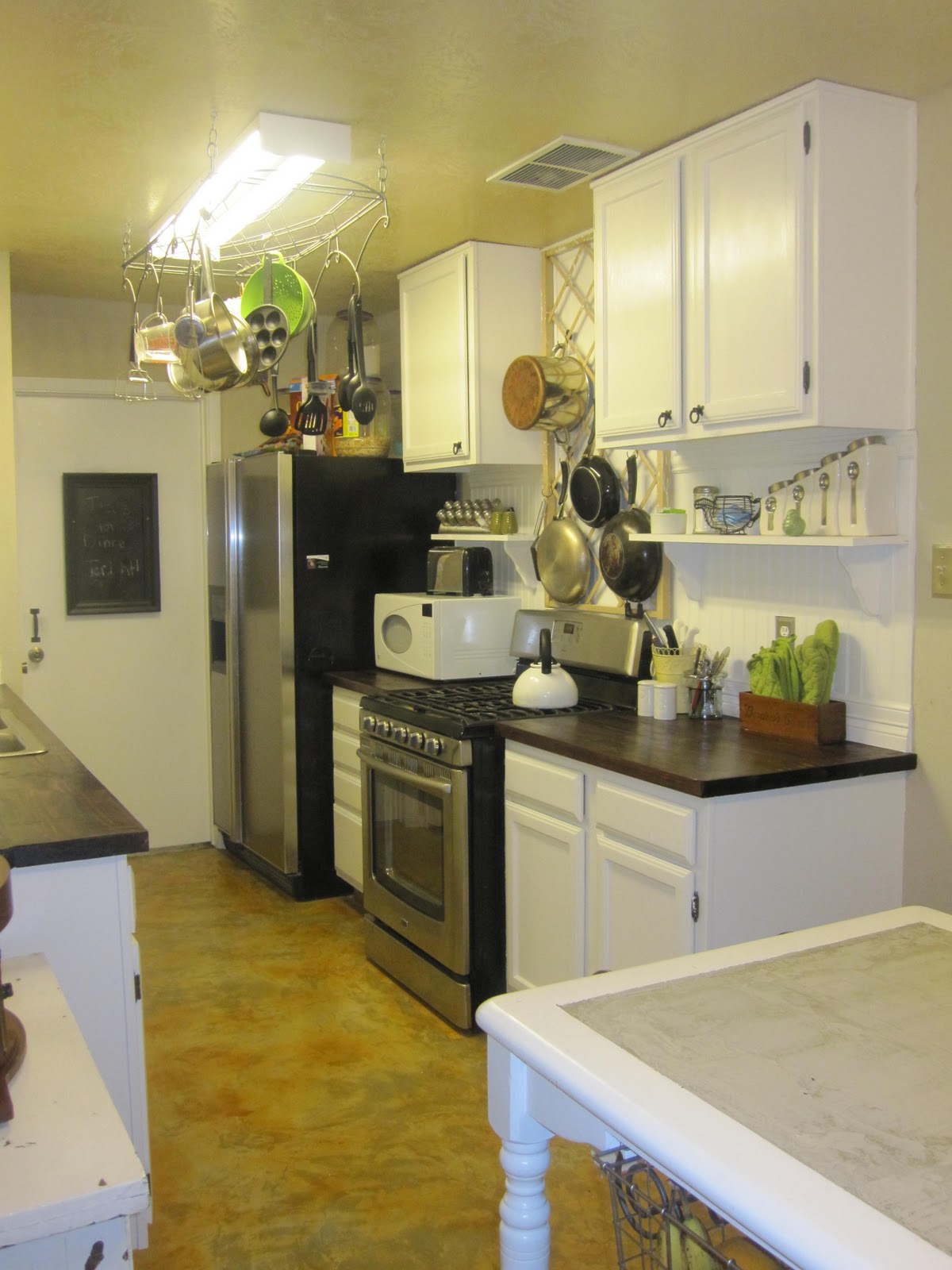 How to Build a Faux Butcher Block Countertops
I first removed to older tops with a hammer, you might want to remove all the drawers and look under your counter to see if there is a couple of screws in the corners first and remove the kitchen sink.
Sorry I didn't take pictures of that step. It was surprisingly easy. I never messed with any plumbing and was very hesitated at first but there was no way to go forward with this project until I did. There has to be the first for everything!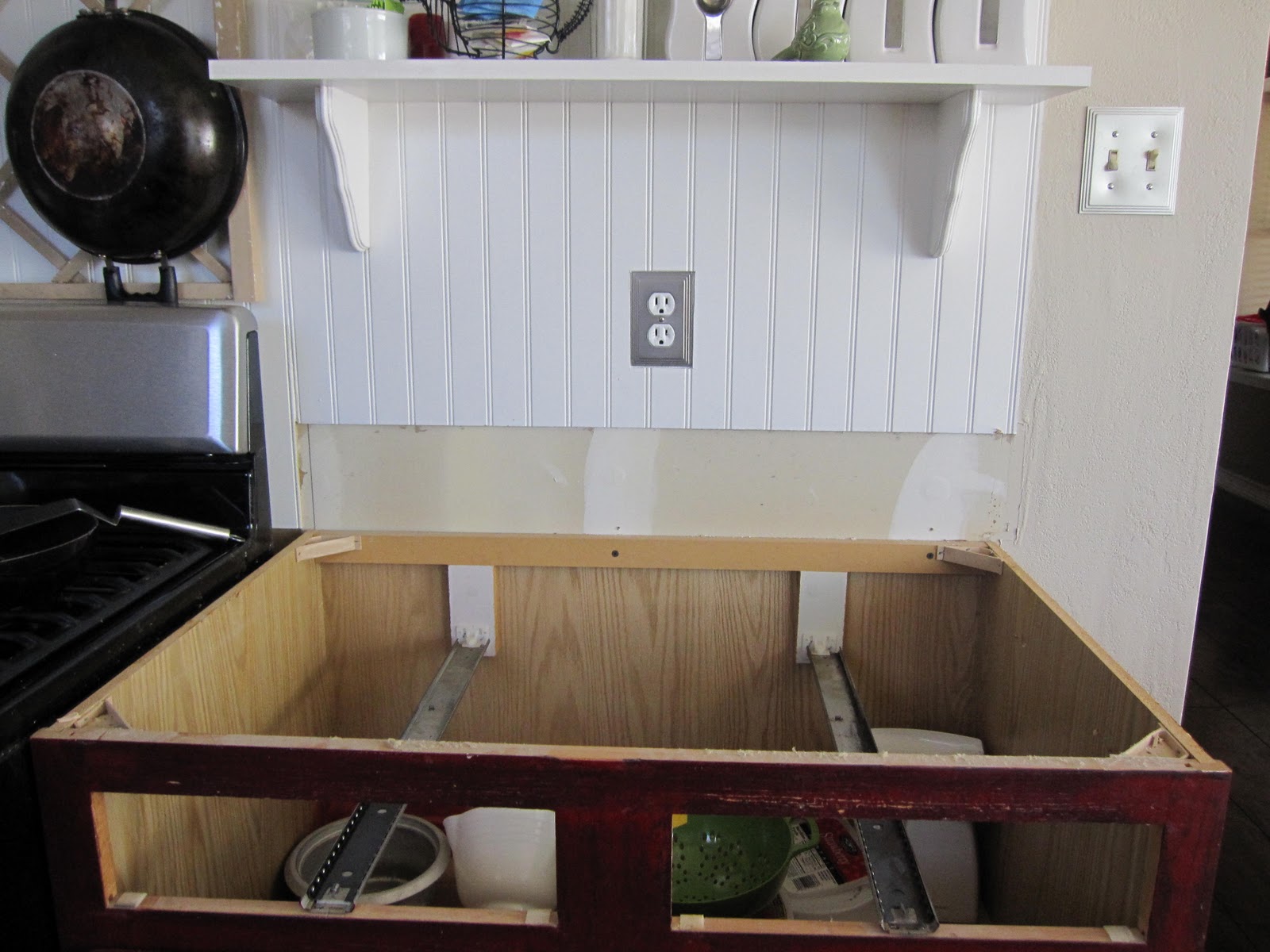 Decide on what kind of wood you want to use. I wanted my counters to be thick so I used two pieces of 2″by 10″s and 1 piece of 2″by 8″ for each counter. I measured the lengths of each counter and had my Orange (Home Depot) cut them for me so I wouldn't have to. You can use some heavy duty plywood instead of wood planks.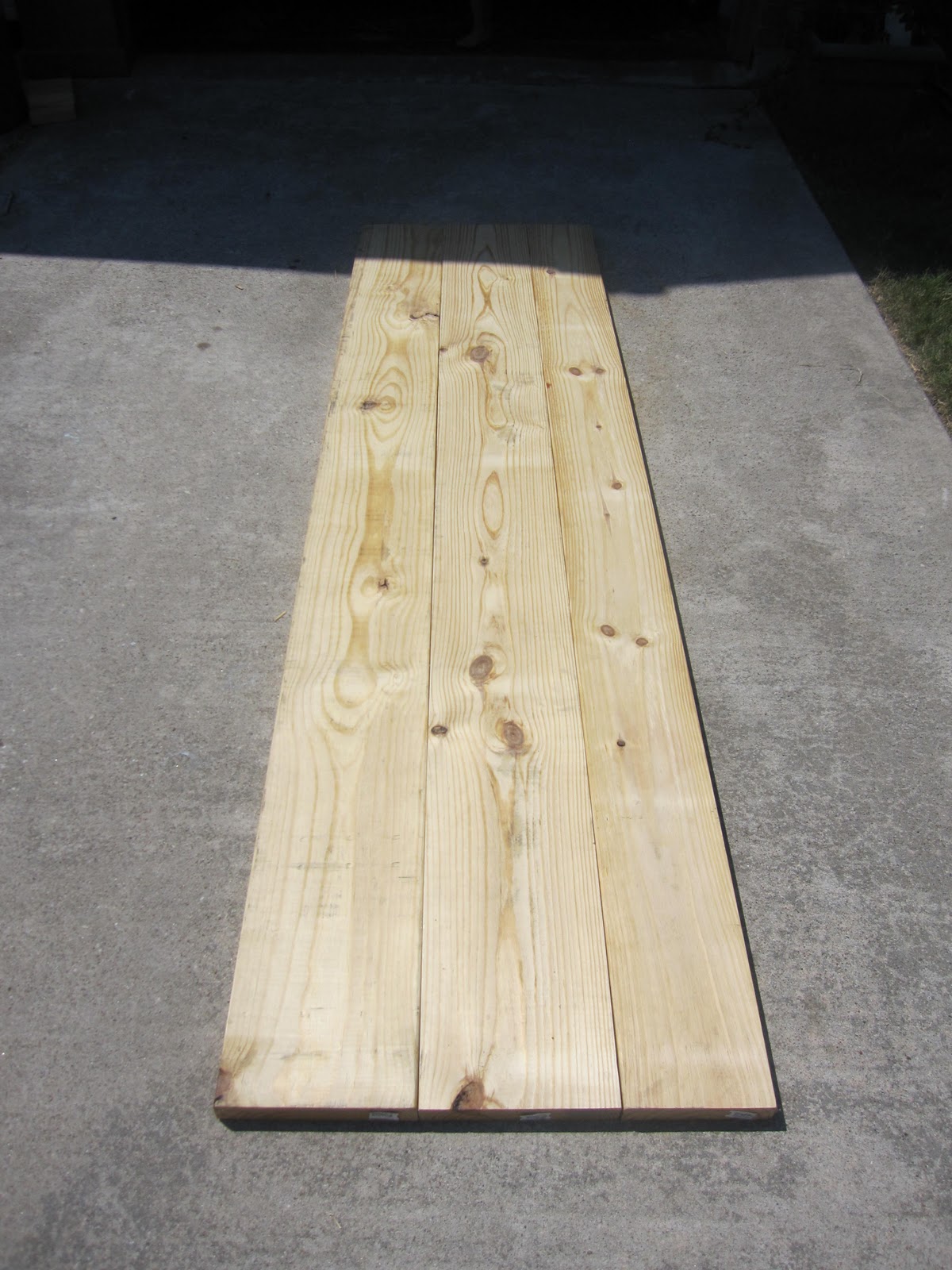 The counter where the sink goes I arranged my wood planks in the order that I wanted them but upside down in the driveway. I numbered the planks 1-3 and the right and left the side of each plank. Remember that since the wood is already upside down to mark the left side of the planks as right.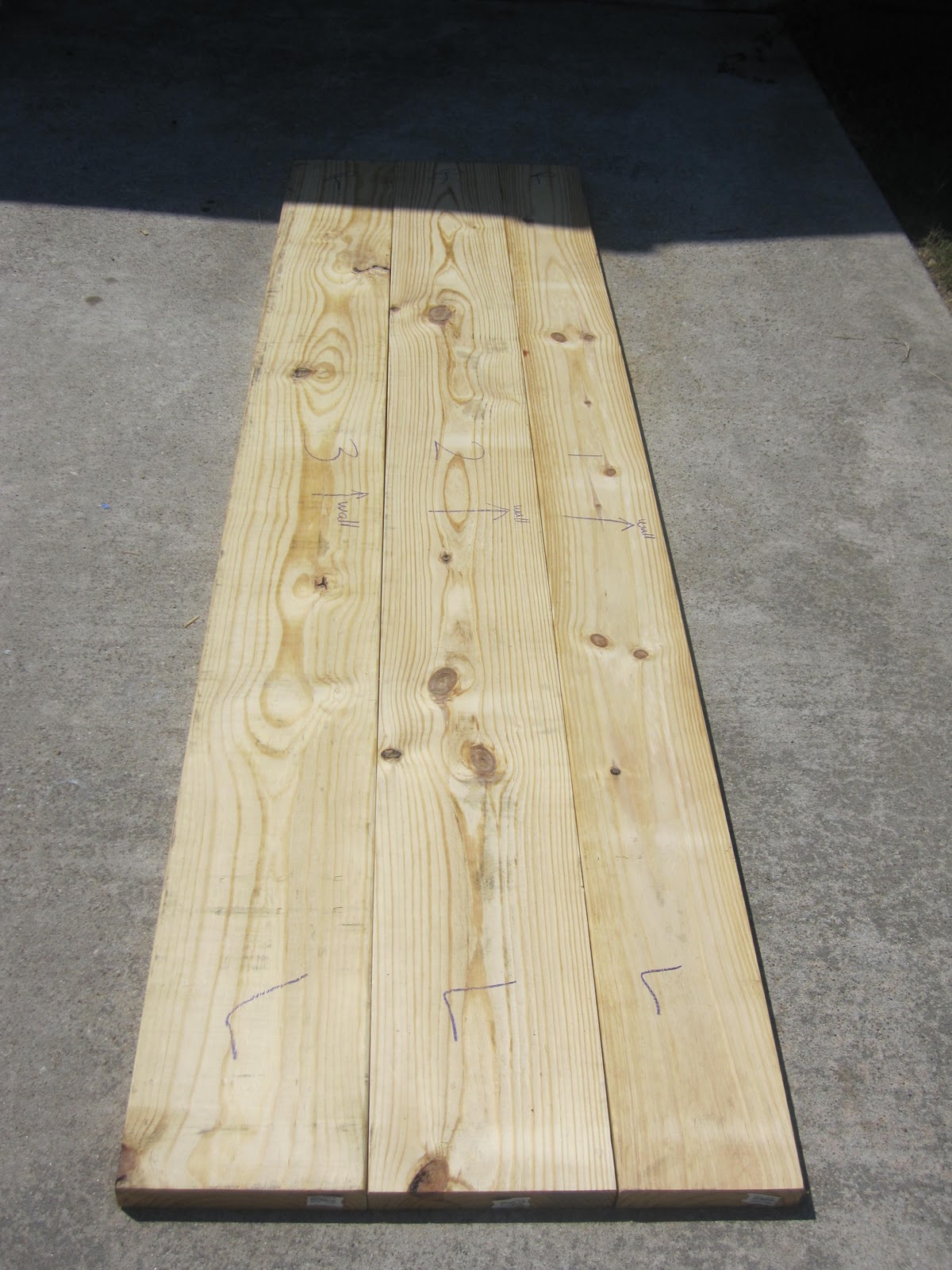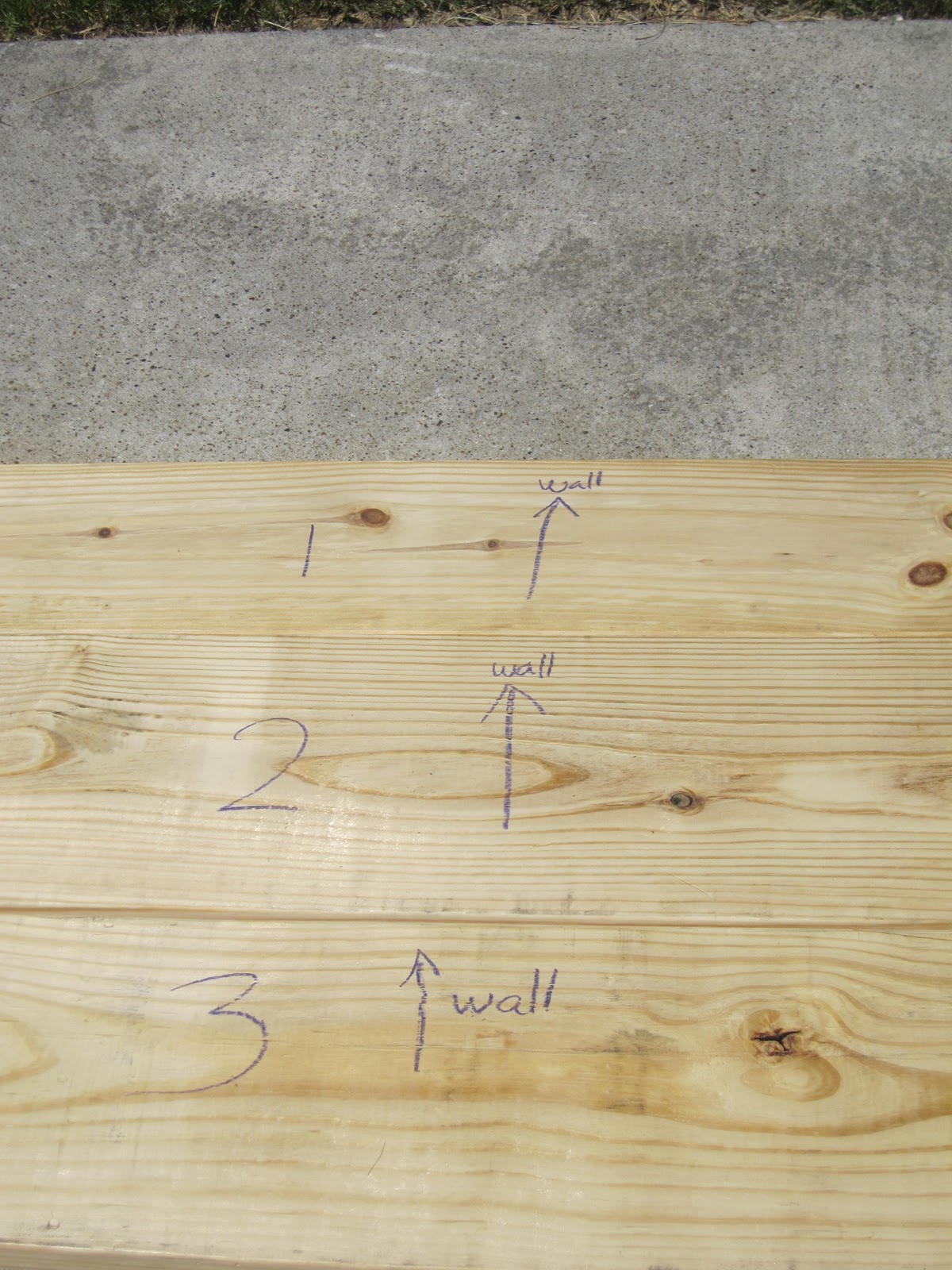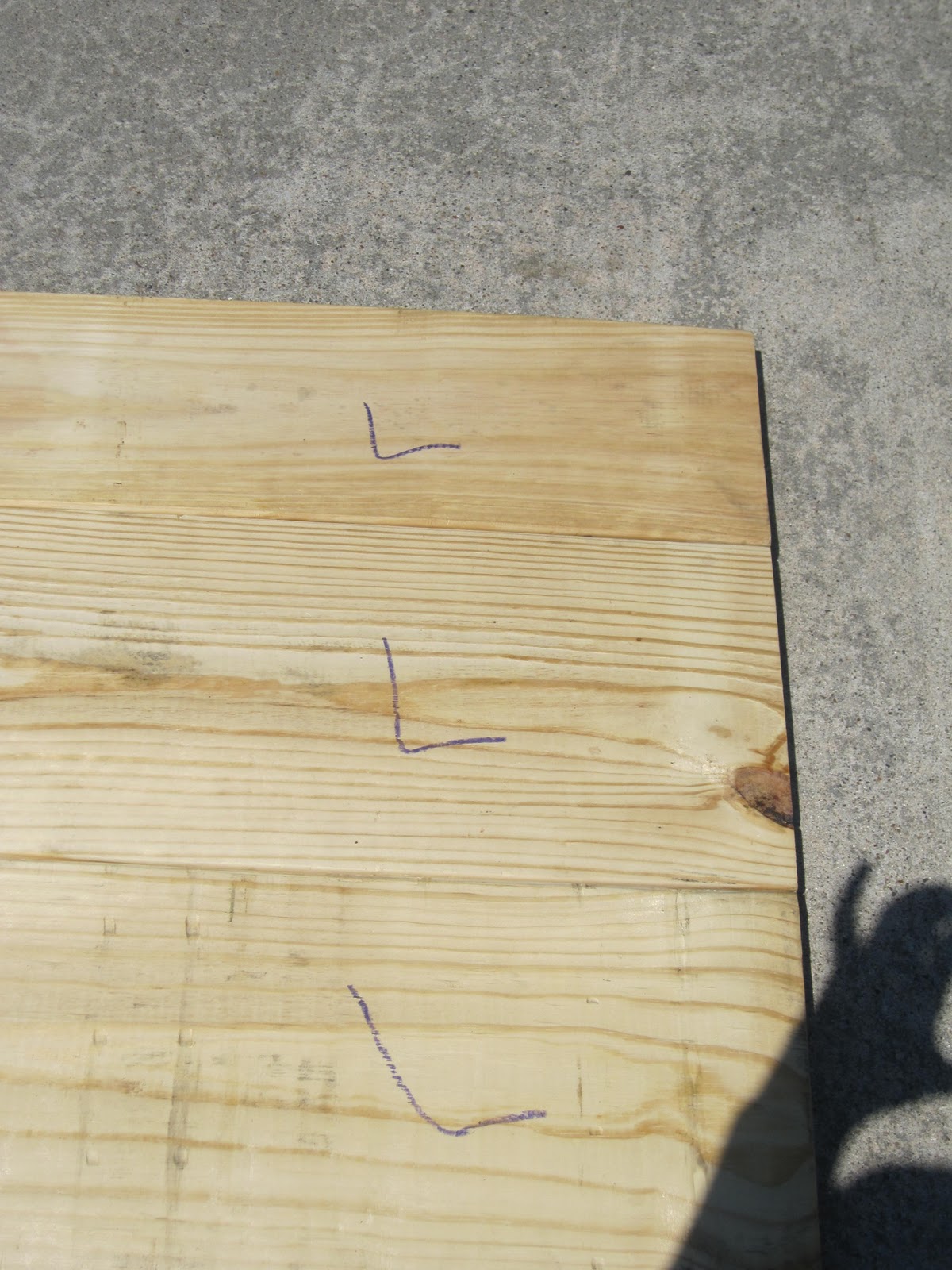 I sealed the bottom of each plank with a couple coats of sealer since it is the side of the sink. What I did that I wish I didn't do: I got too careless with the sealer and let it drip down the sides of the planks. I didn't think it was a big deal at the time.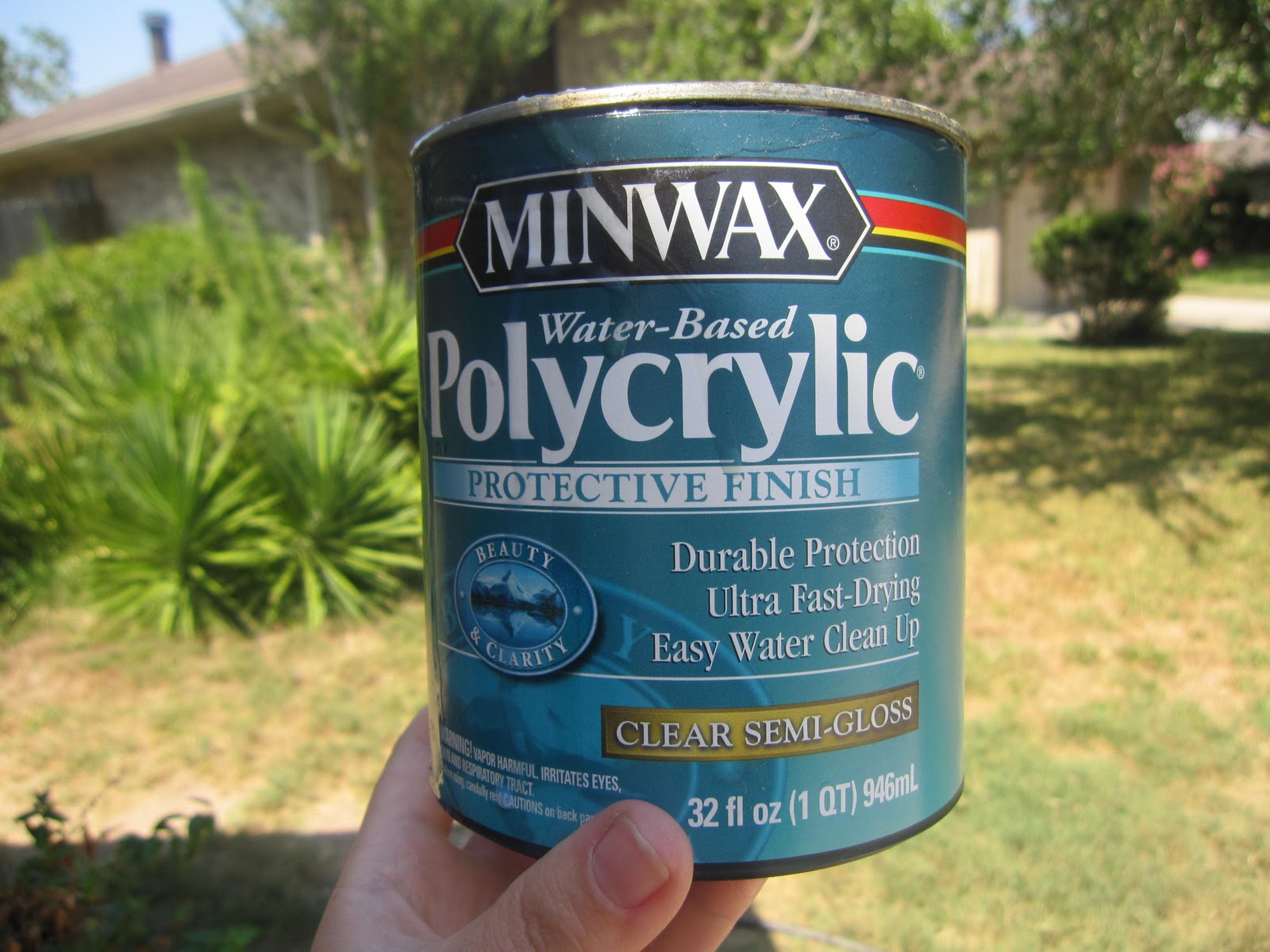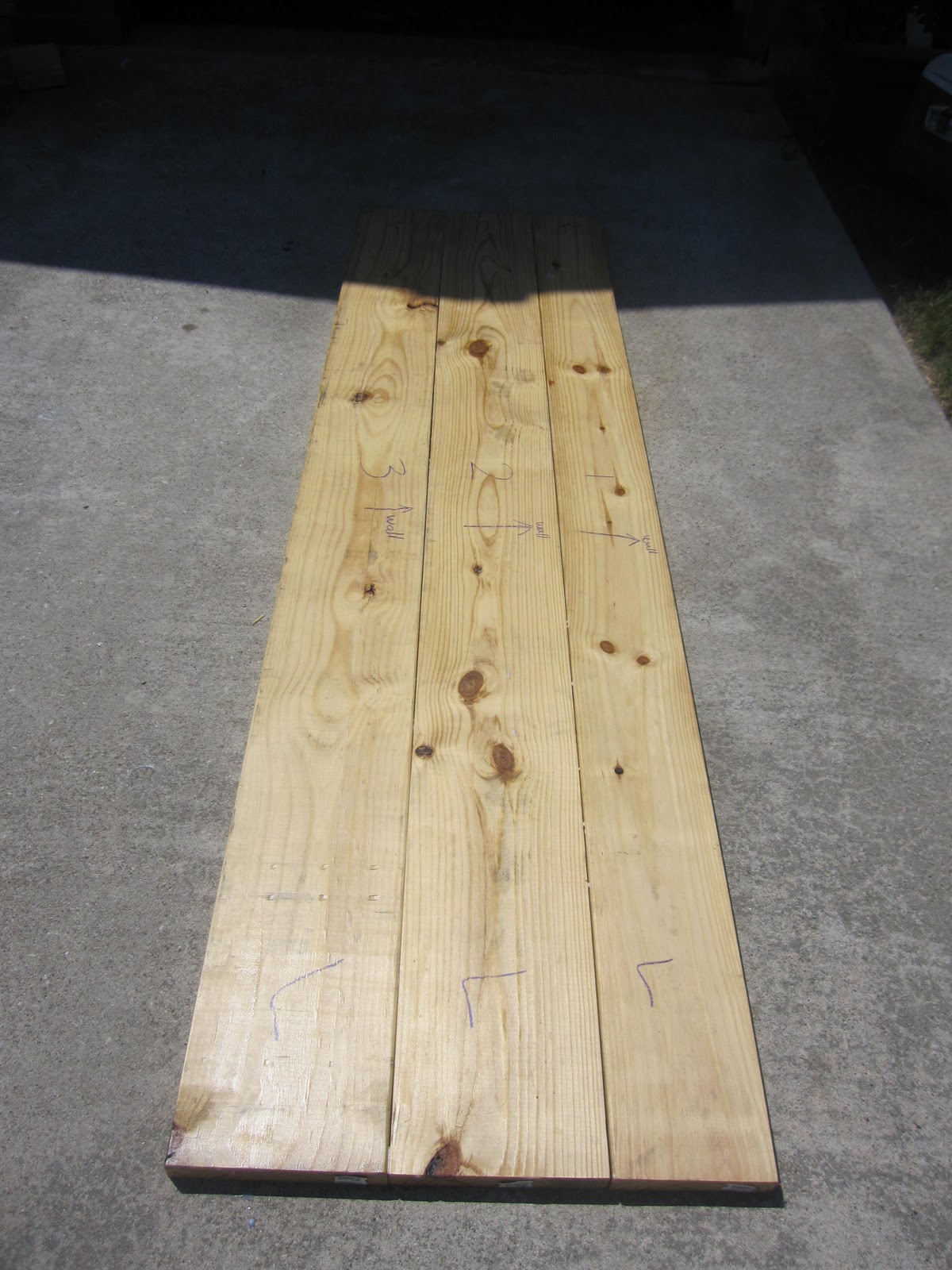 I flipped the planks right side up and placed the old counter on top in order to trace out exactly where the kitchen sink goes. I used a jigsaw to make the cuts. This is the only cutting that I actually did myself for this project. Look at that nasty black mold. Yuckers!!!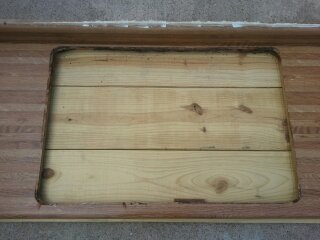 After the cuts were made I took those pieces inside to attach to the cabinets.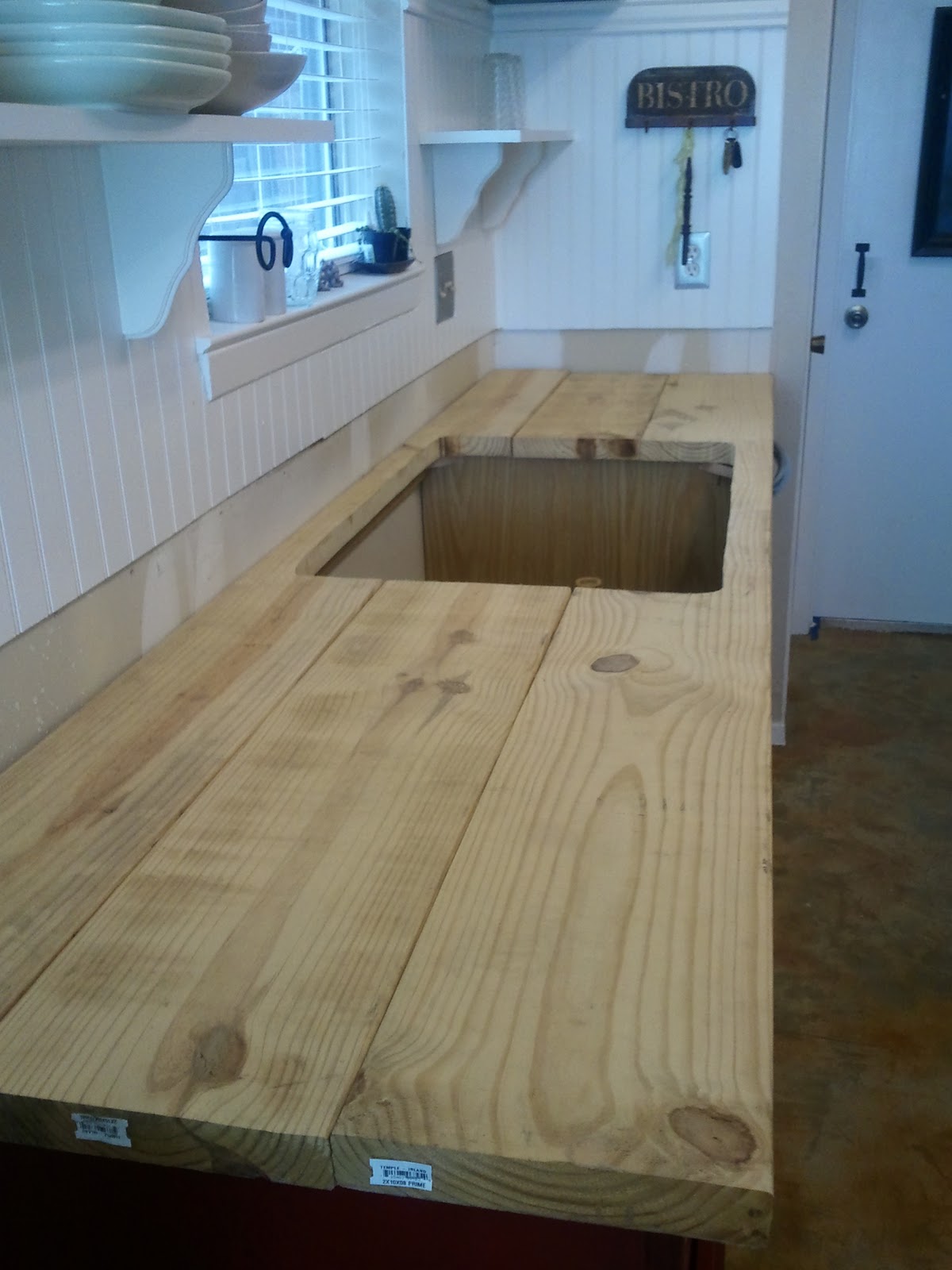 Before I glued the planks down to the cabinets I wanted to make sure that the sinkhole was cut properly so I replaced the sink and made sure that the plumbing matches up right.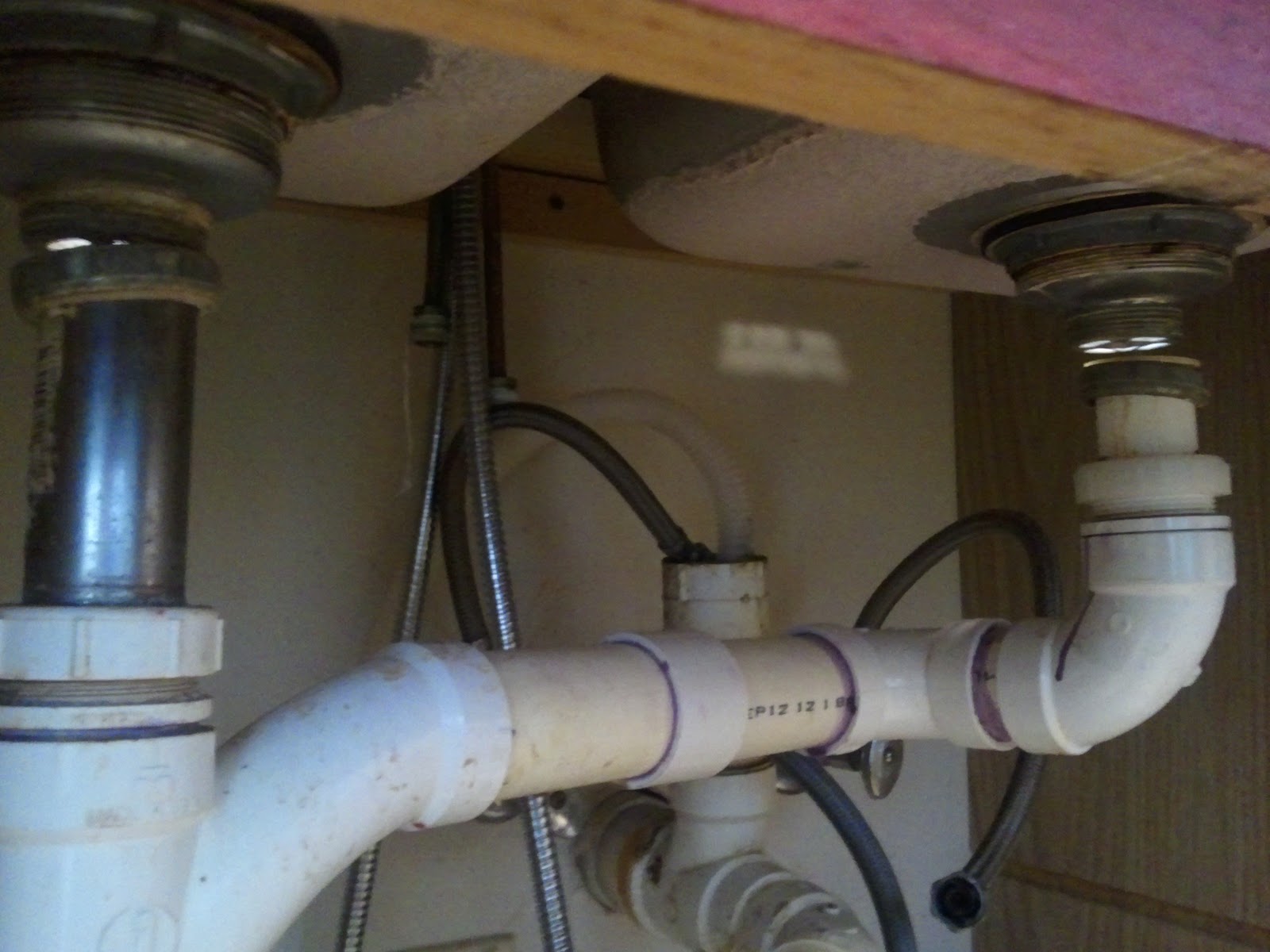 I used construction grade adhesive to glue the planks down to the cabinets. When we do decide to get brand new counters I can remove the countertops with a heat gun so no biggy.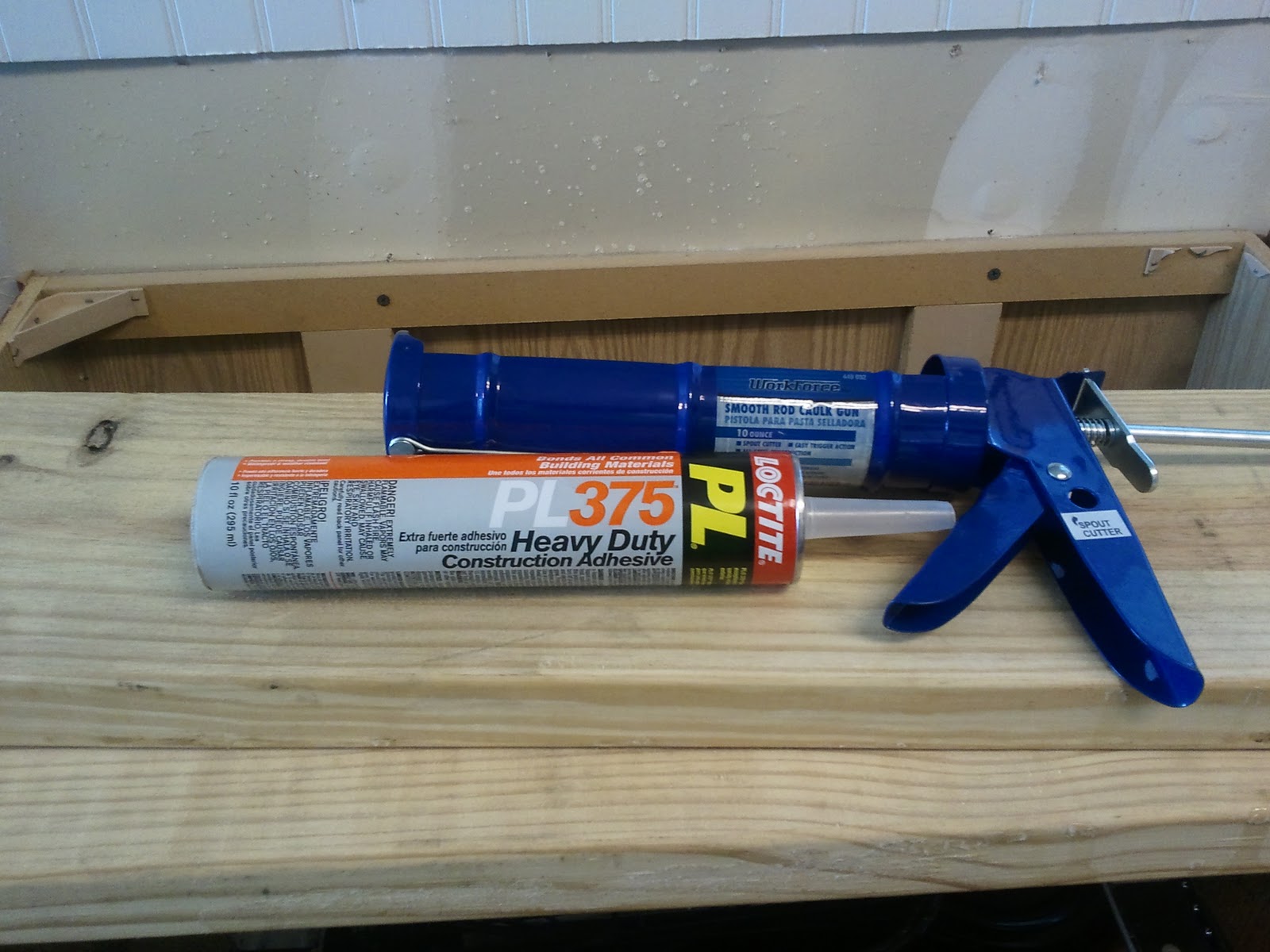 I worked on only one counter section at a time and started with the back plank and worked my forward and also gluing each plank together. I weighed the wood down with some bags of cement that I already had. Just use anything heavy. The glue dries in about 15 minutes.
I wanted to hide the wood seams as best as I could so I filled them in with wood filler and let completely dry.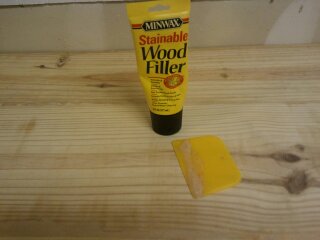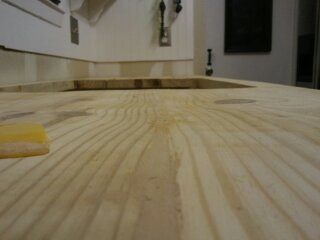 I waited for 2 hours and then started to sand down the wood and smooth out the wood filler. I used my electric belt sander for this project but still had to hand sand in some areas.
And I love this sander because I can attach my vacuum to it to cut down on some of the dust and mess. I used tons of sandpaper and several different grits.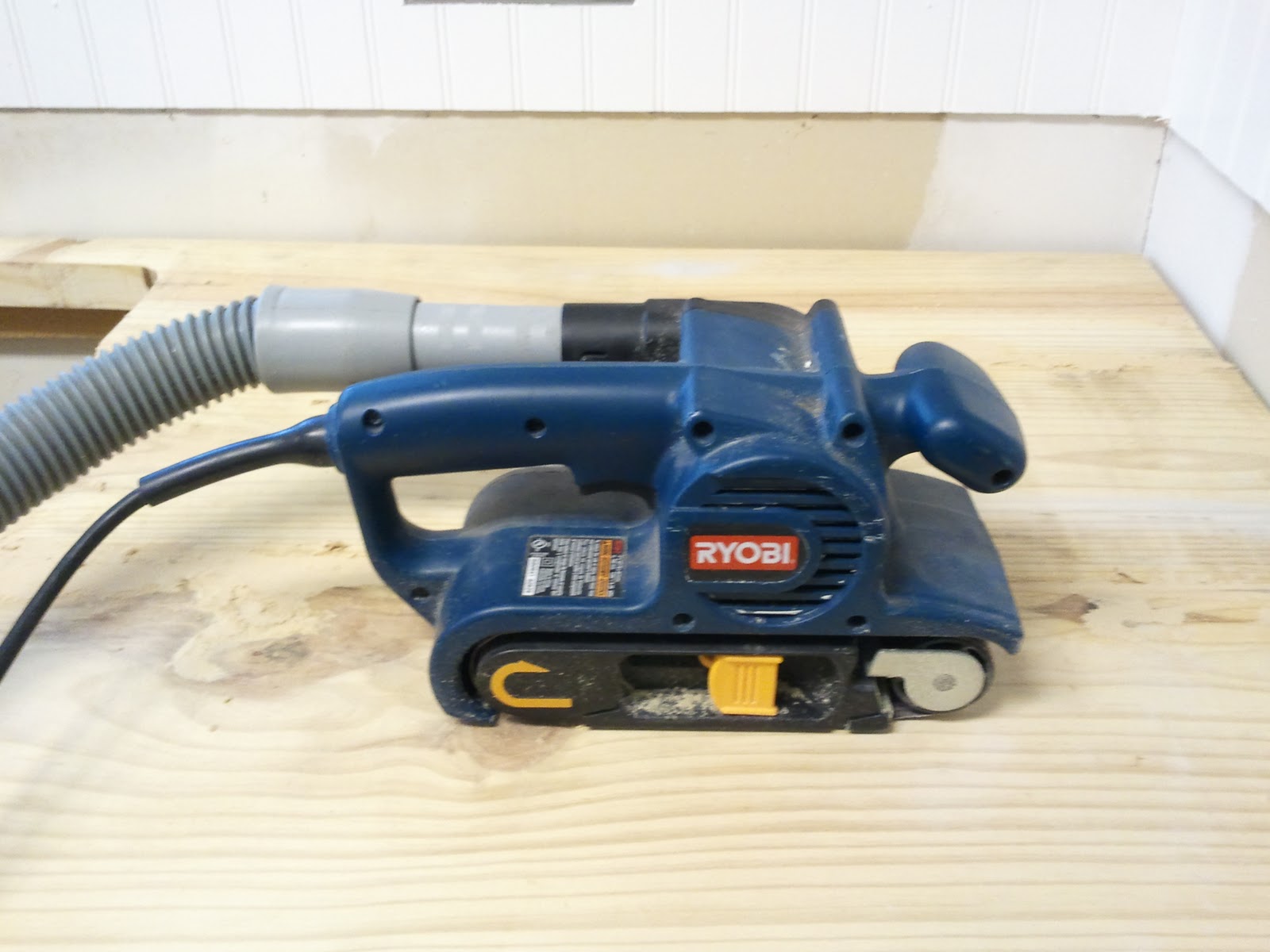 After cleaning up all the dust I stained the whole surface. I wanted to use up some stain that I already had so I used red mahogany. I put on it on with a paintbrush in a small area and rubbed it in with a rag.
After the base coat of stain was dry I made two more shades of stain. For one I used some black walnut stain and added a little black paint to it and stirred until the stain turned thick like a gel.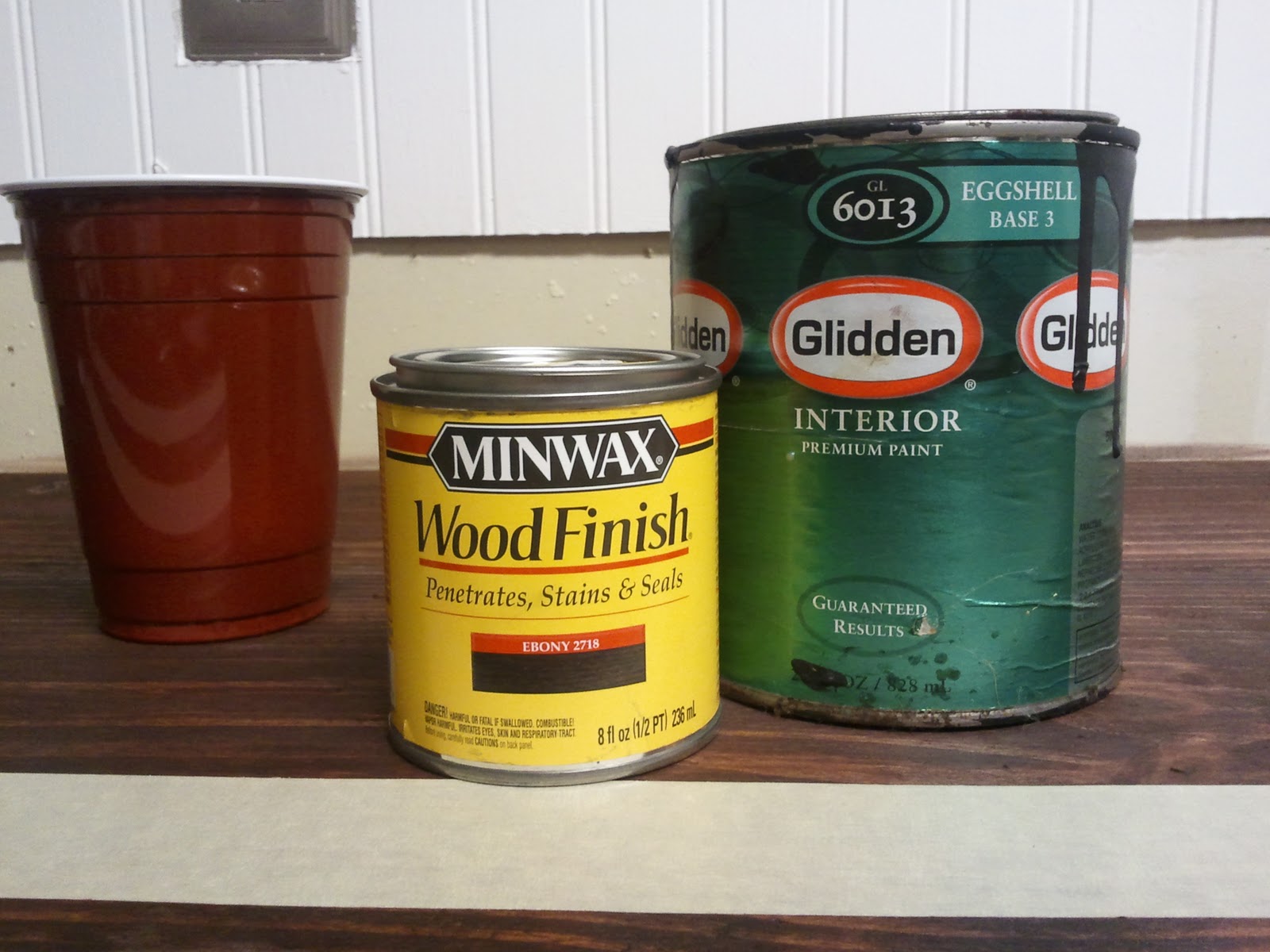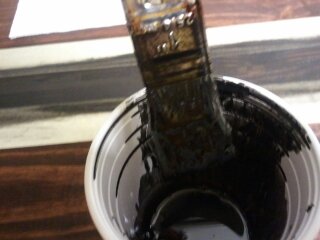 The second shade I mixed some red mahogany stain with some tan craft paint until it gelled up as well.
I did this so that the stain wouldn't seep under the taped areas.
I used tape to tape of sections on the wood that I wanted to darken and lighten up with the stain goop that I made.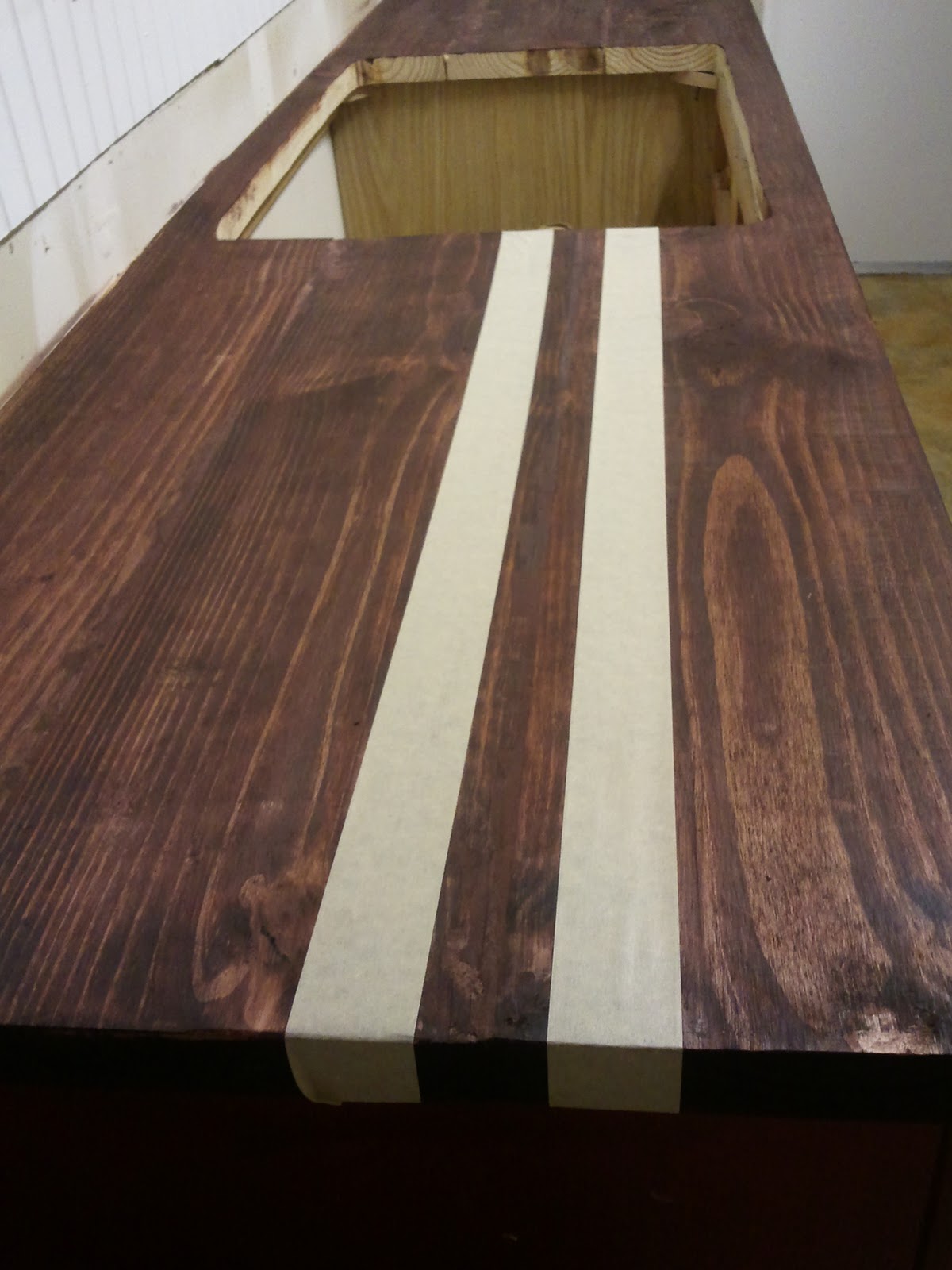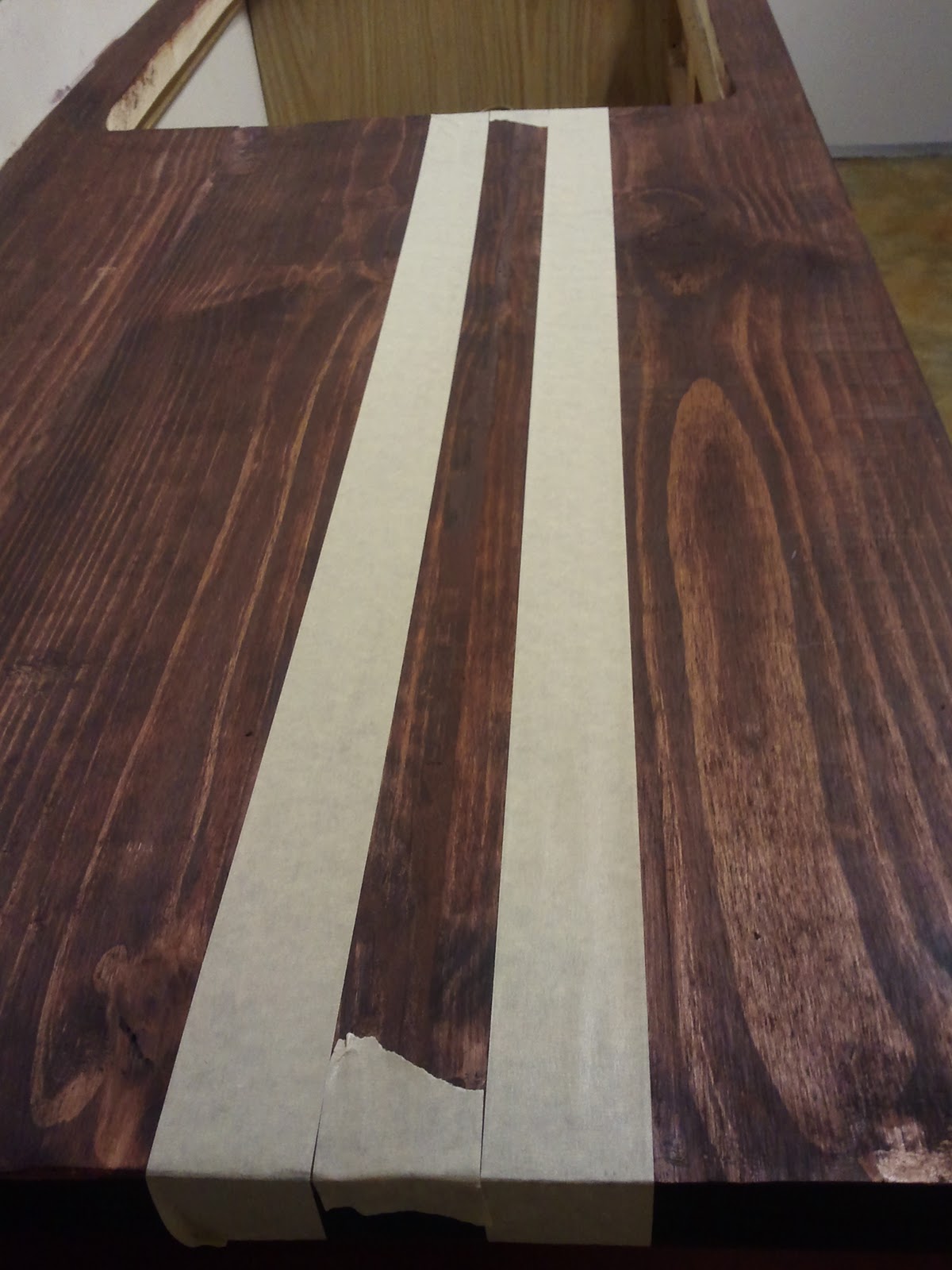 See in the corners where the stain wouldn't stain the wood. That's where I let the sealer drip.
I used the tape to measure the strips that I was taping up.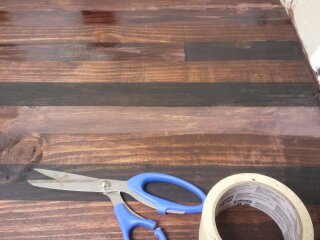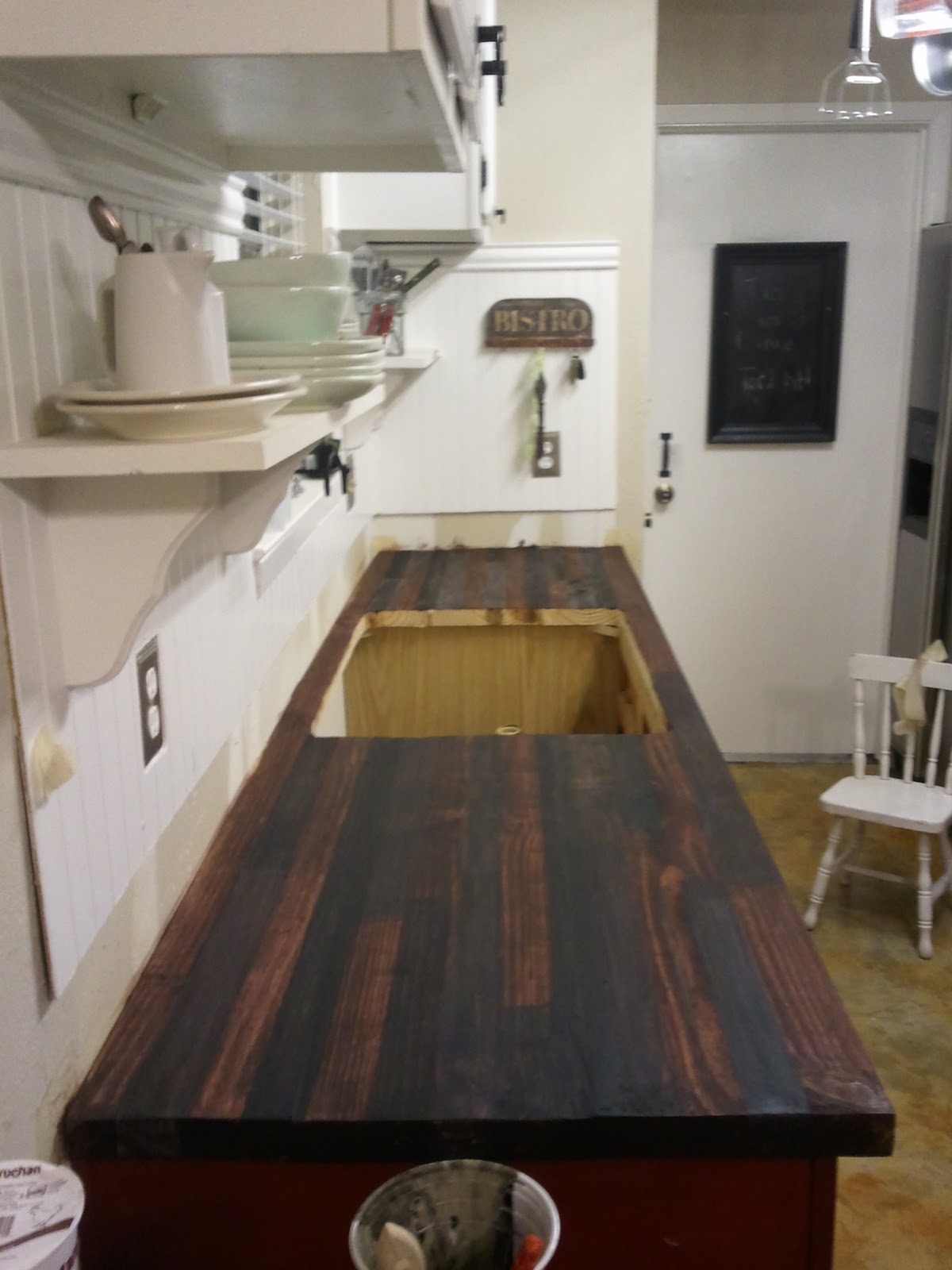 I brushed the stained gel on and let it sit for about a minute and wiped it off. The lighter strips turned out a little to light so a kind of dry brushed some more red mahogany stain over those areas to darken them up a little.
After I had the counter looking the way I wanted I sealed it with polyurethane. I believe that I did 7 coats, I didn't count. I just kept going until I got the desired shine.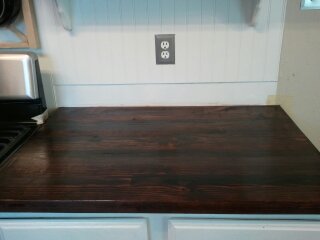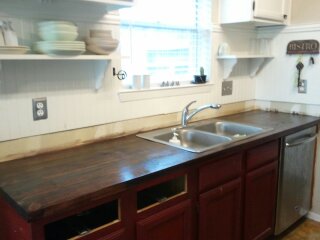 I spent $56 on wood, poly, and glue.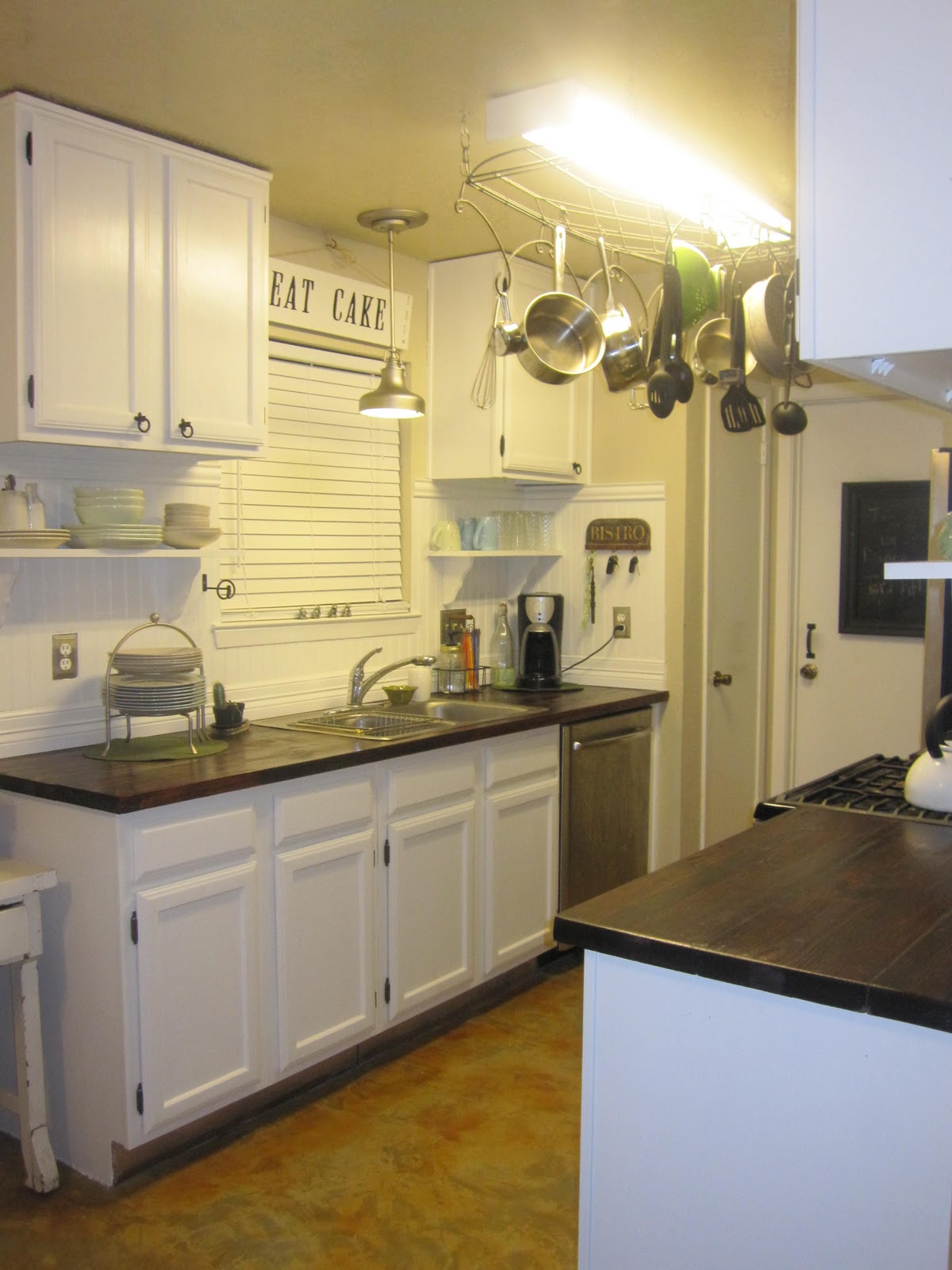 The trim cost $18.
I hope this DIY faux butcher block countertops helped for those who contacted me wanting more info on how to make faux butcher block countertops.
External Links