Almost all removalists in Adelaide claim that they are highly professional and experts in local and interstate removal. Due to this, looking for the best and most reliable removalist in the area has become challenging.
The good thing is there are several ways to help you identify a reputed removalist who will take care of your moving needs. Here are some of them.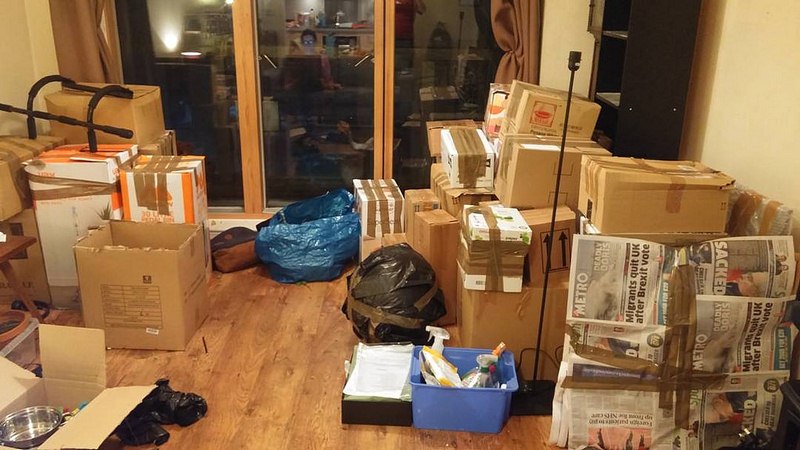 1. Ask Around
When needing a removalist that will help you move to a new location, do a localized search first. You can do this by asking for recommendations from your relatives, friends, and acquaintances.
An advantage of using this technique is that you are getting first-hand information from individuals who already tried the service of various removalists.
Don't forget to make a list of the companies that have provided professional and excellent customer service according to your sources.
2. Search Online
Aside from getting local referrals, it is strongly advised that you extend the search online. For best results, focus on the removalists that operate within Adelaide. This can be done by doing a localized search.
Check the websites that appear as top results when you search. These websites most likely belong to established removalist companies.
Also, look into each website's client satisfaction rating and their feedback from previous clients.
Write down the names of the companies with the highest ratings and positive customer feedback on the list you made for the local referrals.
---
Read Also:
---
3. Make a Shortlist of the Potential Options
Check the list of potential service providers and make a comprehensive assessment of their performance based on their service history.
For the local referrals, retain the names of companies with excellent feedback provided by the sources. Also, keep those with high client satisfaction ratings for the companies obtained through an online search.
After doing the assessment, make a shortlist of the possible options. Choose the top companies based on the evaluation.
With the number of options narrowed down, you can now focus all your attention on selecting which company to choose from your top options.
4. Request for a Pre-Move Survey
When your shortlist is done, request a pre-move survey from the top companies
on your list. In most cases, doing this will prompt them to send a trained professional or a 'surveyor' to your place. The surveyor's primary duty is to analyze and assess the belongings you want to be moved and quote a price.
Undergoing this survey will help you determine which company could provide a quote that best suits your budget.
This also allows you to assess the moving company and check if they have the means to fulfill your specific moving requirement or not.
Furthermore, you can ask the surveyor for more information about the company.
Consider getting a service provider in Adelaide with at least 3-5 years of experience in handling removalists tasks that involve moving belongings of various types and sizes.
5. Check the Removalists' Certifications
Aside from the customer service quality, experience and pricing, it would be best to consider a removalist's certifications before hiring their service.
For best results, hire a company that is Australian Furniture Removers Association (AFRA) approved. Having this certification means that the company is certified by AFRA, a body responsible for regulating the removal industry in Australia.
In addition, hiring an AFRA-certified removalist ensures that your chosen service provider has the correct equipment, appropriate vehicles, trained staff, and other requirements needed to move all your belongings well.
This certification also means that the company is reliable, professional, and knows the latest legal and industrial regulations involved in their job.
6. Check the Removalists' Insurance
Don't forget to check if the removalists you've shortlisted have the appropriate insurance that will cover the items that will be moved.
Having a fully insured contractor provides you with peace of mind knowing that your belongings are in safe hands and will be delivered to your new place safely. Also, this prevents you from incurring any losses if unforeseen danger strikes.
7. Choose the Best Removalist
When it's time to choose the best removalist from your list, use all the assessment areas to determine which option best suits your needs.
Don't settle for a provider that offers lower rates, yet you'll end up hiring a company without the needed experience and the logistics to get the job done.
Go for the service provider that provides a competitive rate yet is able to provide the expected outcomes.
Finding the best removalist is a very rewarding endeavor. Although it requires thorough research, it allows you to find a reliable service provider who will care for your personal belongings from the packaging stage until they are successfully delivered to your new place.
Additionally, finding the best removalists saves you from incurring additional expenses due to mishandling. Consider removalists with ample experience, AFRA accreditation, and legitimate moving insurance.