Moving to a new city like Seattle? Should I move to Seattle? Transferring from one country to another? Need help on how to transport your furry family members?
Managing your possessions when moving or decluttering can entail some serious stress. There seem to be a million and one items to tick off your checklist. You would wish you have unlimited amounts of time, energy, and extra pairs of hands.
When the moving gets tough, it would be wise to seek the help of professional removalists.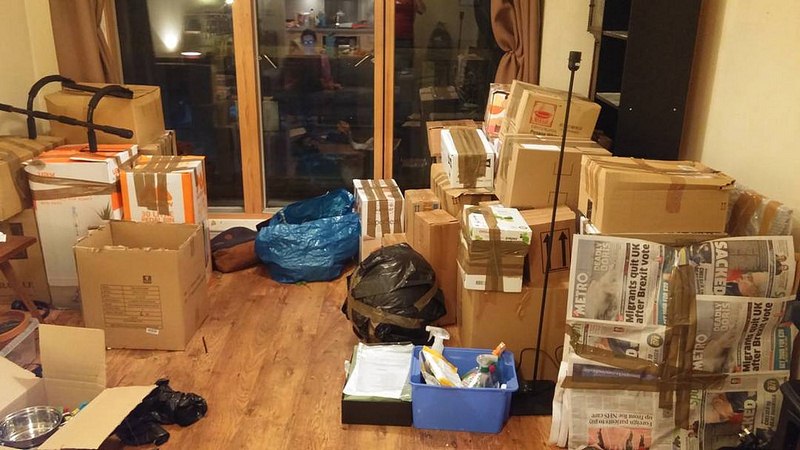 A Moving Experience
There is usually a mixture of both excitement and fear when it comes to moving houses. The thought of starting a new future in a new place brings about the thrill of new adventures.
At the same time, there is also a part in you that may feel a bit of apprehension. You may be anxious about the adjustments that come with settling into a new environment.
Together with the exhilaration of setting up a new space, you may also have feelings of uncertainty especially regarding the nitty-gritty of packing your goods and setting up your new home.
It is a relief, then, that there are companies that offer local, international, and interstate moving services as well as complimentary services that will make your move as efficient as possible.
5 Complementary Services to Make Stress-Free Moving
Here are 5 supplementary services offered by some reputable removalists that can help you conduct a safe, efficient, professionally handled, and swift move:
---
Read Also:
---
Pre-move and Decluttering Assistance
Whether you are moving just across Adelaide or out of Australia altogether, a moving company can offer a pre-move and decluttering service to help you prepare.
Moving can be quite overwhelming. There are times when you simply do not know when to start. Removalists can help you go through your possessions and help you sort them so you can decide which ones to keep and which ones to chuck into the recycle bin, sell or give away.
This service is especially helpful when you or your housemates are not physically able, unwell, or at an advanced age. With this service, you can leave the heavy lifting to expert removalists who will make sure that your goods are transported safely and sound to their next home.
Aside from preparing to move to another place, decluttering can also help you scale down. If you are absolutely overwhelmed by owning a surplus of trinkets and toys, then you can surely benefit from cutting down and downsizing your collection of personal things.
Packing and Unpacking Services
One of the most complex situations involved in moving is knowing how to pack things properly. After sorting your belongings, you will also need to make sure that your bits and bobs will remain in pristine condition while on the move.
Moving companies that offer packing and unpacking services can greatly lessen your load by providing a selection of services. You can choose to simply allow them to pack the breakables, fragile items, and even art pieces and heirlooms.
After a consultant evaluates your belongings, a group of trained staff will start packing your things and make sure that they arrive in their new home intact.
The kitchen is one of the most complicated areas when it comes to moving, as there are a lot of small utensils and breakables. If you do not have the time nor the patience to deal with packing kitchen items yourself, leave it in the able hands of professional packing teams.
These packing specialists will ensure that your kitchen valuables are secure and ready to be transported come moving day.
House Cleaning Services
After all the packing and hustling for the move, the last thing on your mind is to clean up your house. However, you would not want to hand over a house that is dirty to the new tenants, would you?
To turn over a clean house to the landowner or to the new homeowners, removal companies can also provide a cleaning service. They will subcontract cleaners who will make sure that the space you have vacated will be spic and span.
This is especially helpful when you have a lease agreement that states you need to leave the space in good and clean condition when you leave.
Car Transport Services
Regardless of whether you are moving across Australia or out to another country, moving your vehicles also entails great consideration. You need to make sure your car or other modes of transport are insured, secure, and safe while in transit.
To alleviate your anxieties in making sure your wheels arrive in tip-top shape, you can make use of the car transport services offered by your removalist. They will make arrangements for the efficient and safe transport of your baby with four wheels as if it's their own.
From start to finish, you need not worry, as expert removalists will ensure the safe handling and transport of your vehicle.
Pet Transport Services
Worried about how your furry friends will fare during the move? Fret no more as your removalist can thoughtfully care for your pet while in transit.
Moving can also cause anxiety in your pets. To make sure they travel in comfort, your removalist can also secure professional pet transport services to ensure that your paw pals are moving with you in the utmost comfort.
From hamsters to horses, you can be sure that their pet specialists will evaluate your pet's needs and take the necessary measures so they will arrive fresh and in top shape.
You will also be saved the hassle of taking on the tasks of securing passports, permits, and other travel requirements especially when it involves an international move.
Make the Right Move
Moving can be made much simpler and efficient if you make the decision to hire a removalist company. Professional removalists have the breadth of experience that gives them the expertise to safely and securely move your valuables across Australia or out of it.
When you want a hassle-free move, take advantage of the variety of supplementary services your removalist offers. Choosing to entrust your belongings to the removalists' capable hands will allow you to breathe easily and move smoothly.
---
Author Bio
Craig Jones is the Managing Director at Aussiemove, Australia's largest independent moving alliance.
Craig is a respected member of the removalist network in Australia, having served in senior positions, including the President of the removal industries governing body, the Australian Furniture Removals Association (AFRA).
With 23 years of experience at Aussiemove, he has the skills and the highly trained team to move families safely and reliably, in Adelaide, across Australia, and around the world.
---