Moving from one home to another is always an ordeal. However, certain packing tricks can make the process a bit easier while saving us the money we would have otherwise spent on packaging supplies.
Some of those methods and techniques are pretty well known. But we bet there are some DIY moving tips you never thought of!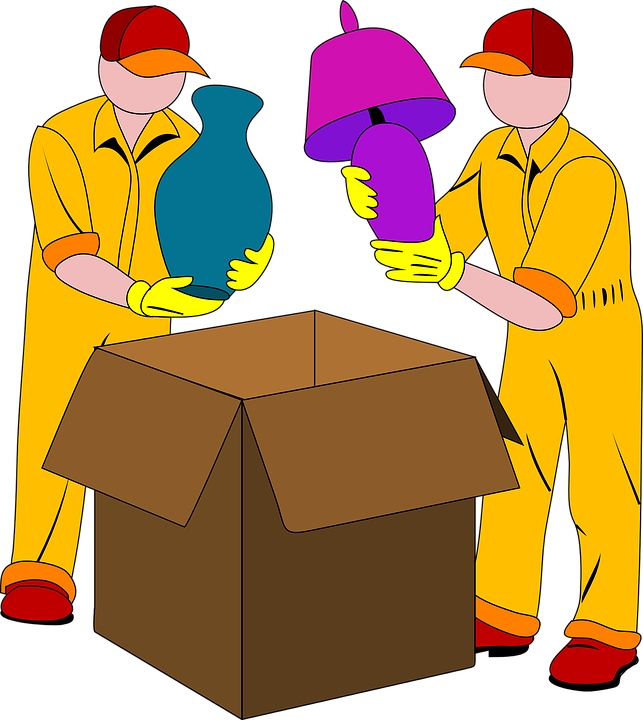 7 DIY Moving Tips Most People Don't Know About
1. Take Pictures of Your Old Home
The first thing you should do after getting rid of any items you won't be taking to your new home is taken pictures.
Specifically, you'll want photos of the way your furniture is set up and the way your electronics are wired.
Having these pictures will help you remember how to connect your TV, gaming console, and computer when you move in.
However, you should also take photos of your new place before you start bringing in the boxes.
If you're moving to a rental property, these photos will help you hold onto your deposit when you decide to move again.
2. Use Plastic on Everything
According to professional movers from New York moving company Oz Moving, plastic bags and stretch wrap are incredibly useful tools during the packing process. There are several ways to make use of those products, including:
Making sure your toiletries don't spill during the move
Keeping track of furniture hardware and other small items
Compressing soft materials like pillows, plushies, and clothes in vacuum seal bags
Securing drawers
The best trick for ensuring that your toiletries like shampoos won't spill is to unscrew the caps, put a sturdy plastic bag over the bottle, and close the cap over the bag.
Plastic bags are also an excellent place to store handles and screws from your furniture. You can even use plastic stretch wrap to secure drawers.
3. Remove or Secure Drawers
Dressers that have a lot of drawers can be pretty challenging to move. If you leave the drawers in, they might slide open and hit surrounding surfaces on the way to the van.
To prevent that, use a roll of stretch wrap to secure them and protect the dresser. Alternatively, you can carry the drawers to the movers' vehicles separately.
If you choose to do that, you can leave the contents of the drawers inside — or fill them with even more stuff.
After you bring the drawers to your vehicle, reunite them with the piece of furniture they came from.
Then, to make sure the drawers don't open during the drive, secure them with tape. When you start moving into your new place, do the same process in reverse.
4. Minimize the Use of Boxes
Buying or borrowing moving supplies can be incredibly annoying.
Why should you have to pay for items you'll have to discard once you reach your destination? After all, you probably have plenty of things you can use instead of cardboard boxes right in your house.
Large cooking pots can hold some of your spices and other small items from the kitchen.
Just drop them in and secure the lid by taping it down or putting the whole thing in a larger bag.
While we're at it, lightweight IKEA bags are incredibly useful moving tools.
They're tough enough to withstand just about anything. Better still, you can fold them and reuse them for grocery shopping.
If you don't have appropriate bags, use your suitcase. Heavy items like books have a tendency to drop through the bottom of cardboard boxes, anyway.
So, if you happen to have a suitcase with wheels, we recommend starting a little traveling library and filling it with your books.
---
Read Also:
---
5. Cushion Breakables with Clothes and Other Soft Materials
Rather than waste your money on bubble wrap and packing peanuts, consider using your clothes to cushion your breakables. For example, you can use:
One sock to stuff into mugs or glasses and another to go over them
Separate plates with shirts or towels (just remember to store them vertically to reduce their chances of breaking)
Keep picture frames inside pillows with the glass facing the soft interior
Put knives into oven mittens
You can also use blankets to protect larger pieces of furniture from damages.
Aside from that, some of your clothes and bedding can serve other purposes, like protecting items from dust.
For example, you can put sheets with elastic corners over either side of your mattresses to make sure it stays clean.
If you don't find a use for some of your clothes, just toss them in a bag.
One of the best ways to back all the hanging items in your closet is to push them to the middle of the bar then put a large garbage bag over all of them.
Tie the bag around the hanger hooks in the middle and lift all the clothes off the bar at once.
When you reach your new place, putting them back into a closet will be just as easy.
6. Organize Small Items with Disposable Packaging
If you're not in the habit of ordering a lot of large products from online retailers, you probably don't have many cardboard boxes lying around.
That's why we suggested some alternatives. However, you may have other containers you can use to organize your possessions.
For example, you can use foam or cardboard egg cartons to store jewelry or other small items.
Additionally, many people use toilet paper tubes to organize their cables — even thick extension cords.
With that in mind, we challenge you to test your creativity by finding more original ways to organize your things for the move.
7. Label Everything
The key to pulling off a stress-free move is to know exactly where everything is. There are several ways to keep track of your stuff.
You can label your boxes with numbers and have a running list of the items you put in each of them.
Alternatively, you can assign each room in your new home color and write the list of items each box contains on the box itself.
In any case, you'll probably need to get several rolls of colorful tape you can write on.
Alternatively, if you opt to write directly on the boxes, you'll just need tape to close the box with.
When you do, remember to fold one end of the tape in on itself. That'll make it easier to unpack in your new home!