When potential buyers step into a property, they immediately take in a wealth of information through their senses.
The aesthetic and cleanliness of a space can make or break the initial impression.
Take, for instance, the smell of fresh paint or a recently cleaned carpet; these seemingly small factors can evoke a sense of newness that's enticing.
Moreover, a clutter-free and spotless property allows buyers to envision themselves in the space, fostering a psychological connection that's paramount in the decision-making process.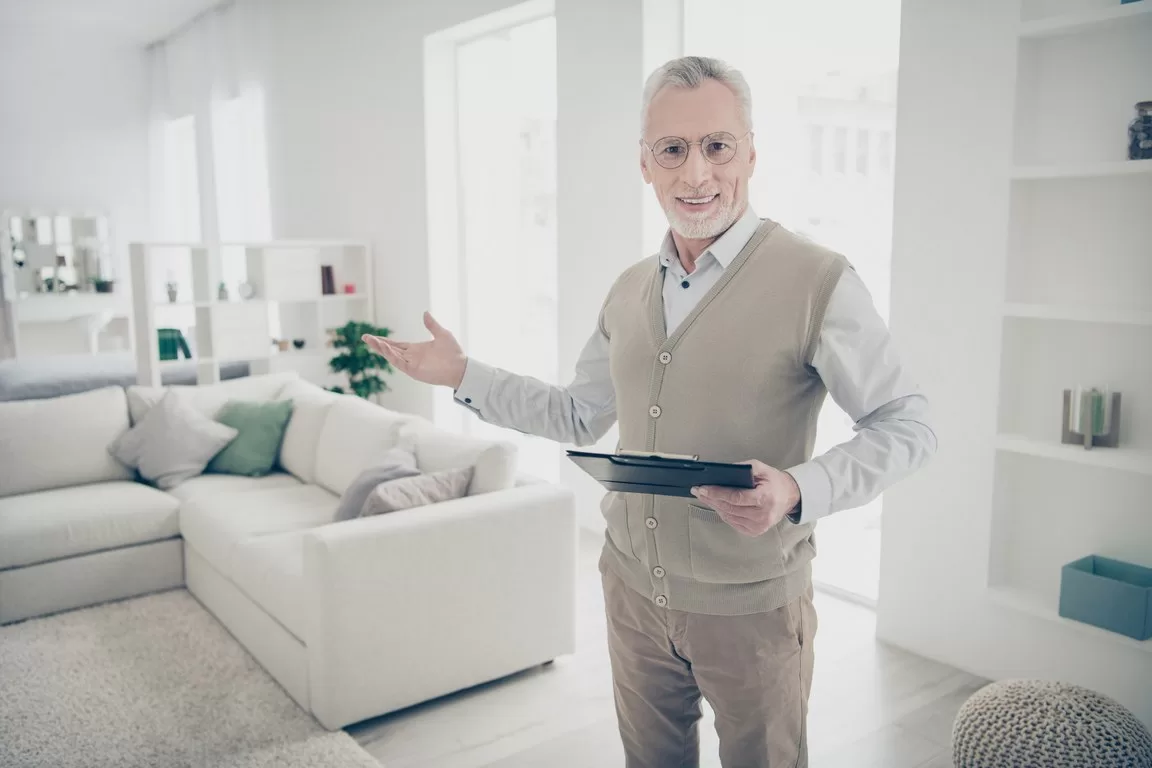 There is an inherent psychological association between cleanliness and value.
A property that is meticulously maintained speaks volumes about the care and attention it has received over the years.
On the flip side, a property in disarray can be a glaring red flag, suggesting potential underlying issues.
Contrasting DIY cleaning with hiring professionals, the latter often provides a more in-depth and extensive cleaning service.
Self-cleaning may seem economical, but it typically lacks the finesse and thoroughness a professional can offer.
For instance, a professional cleaner knows exactly how to tackle stubborn stains on a vintage hardwood floor without causing damage, a nuance that may be missed by someone less experienced.
Advantages Of Hiring Professional Cleaners Before The Sale
First impressions are crucial, and cleanliness can make a world of difference when selling a property.
1. Deep Cleaning And Attention to Detail
Thorough cleaning, inclusive of tasks like commercial window cleaning, can greatly enhance the appearance of a property.
Clean windows, for instance, not only improve the exterior aesthetic but also allow more natural light into the space, making interiors feel airier and more spacious.
---
Read Also :
---
Professionals come equipped with specialized cleaning equipment and techniques.
For example, a high-grade steam cleaner can effectively remove bacteria and allergens, which is particularly advantageous for properties that have been vacant for extended periods.
2. Saving Time And Reducing Stress
Doing a comparative analysis of the time involved, DIY cleaning is considerably more time-consuming than hiring professionals.
A task that might take an individual an entire weekend could be accomplished by a professional team within hours.
Knowing that the property is in the hands of experts provides reassurance.
This relief can be invaluable, especially during the stressful process of selling a property.
3. Creating Attractive Listing Photographs
A clean property is essential for capturing high-quality real estate photographs.
Professional photographers often remark that the brilliance of their photographs is accentuated by the cleanliness of the space.
Exceptional photographs can generate a buzz among potential buyers.
For instance, in a report by Redfin, homes with professional photographs were found to sell faster and for a higher price—often thousands more than the asking price.
4. Potential Increase In Property Value
Cleanliness and presentation play a significant role in appraisal values.
Appraisers take into account the condition of the property, and a well-maintained, clean property is likely to be valued higher.
There are numerous case studies illustrating the influence of cleanliness on property value.
For example, based on data, professionally cleaned and staged homes can result in a return on investment (ROI) of 5% to 15% over the asking price.
An immaculately clean property captivates potential buyers and contributes to a potentially higher valuation.
Advantages Of Hiring Professional Cleaners After The Sale
Ensuring a spotless property post-sale is not just courteous but also a reflection of the seller's integrity.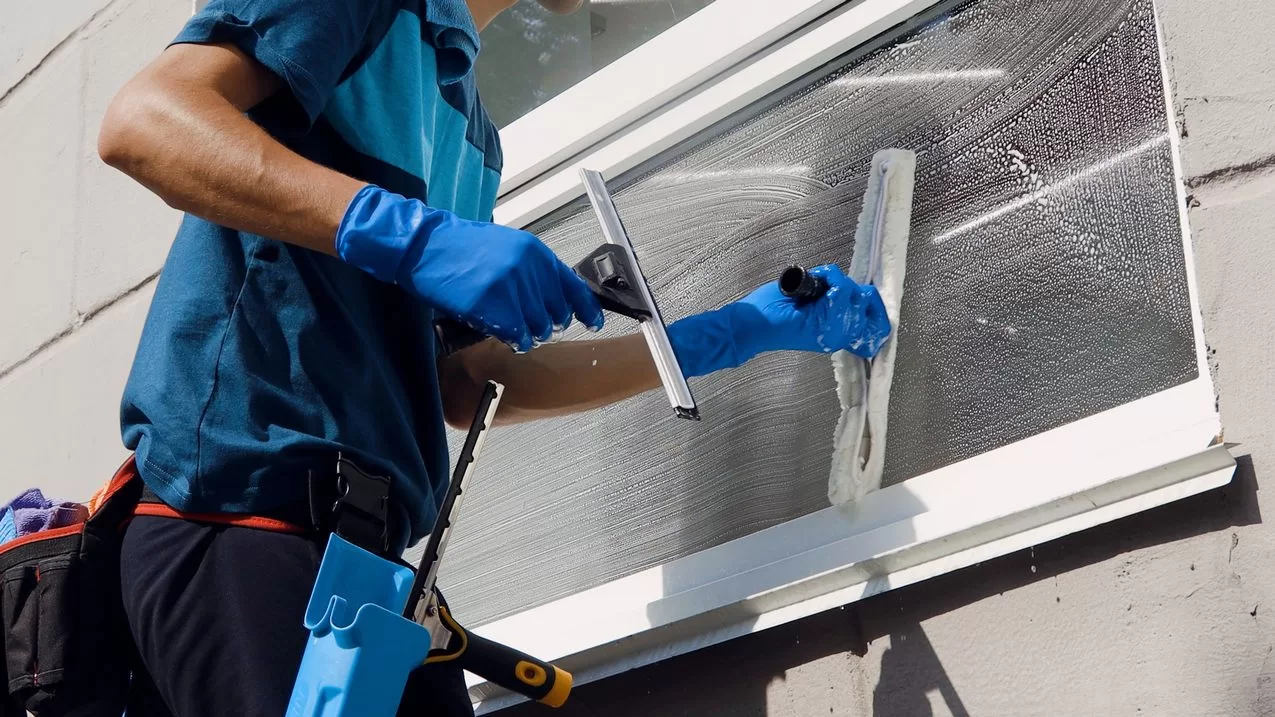 1. Preparing The Property For The New Owners
The adage, 'leave it better than you found it,' is particularly applicable when handing over a property to new owners.
The importance of bequeathing a spotless and well-maintained space cannot be overstated.
Besides being a token of courtesy, it reflects the integrity of the seller. It ensures that the new owners' first experience with their new property is positive and free of unnecessary stress.
A positive handover sets a congenial tone for future interactions between the seller and buyer.
For instance, should there be any after-sale paperwork or unforeseen issues, a buyer who has had a favorable initial experience is likely to be more cooperative and understanding.
2. Simplifying The Moving-Out Process
Moving out is an inherently tumultuous time, and the last thing anyone needs is the added pressure of thorough cleaning.
By employing professional cleaners, sellers can focus on the logistics of the move, knowing that the property will be left in pristine condition.
This not only eases the transition but allows the seller to begin their new chapter on a high note.
During the final walkthrough, cleanliness can be a sticking point. A property that doesn't meet the buyer's cleanliness standards can trigger disputes or even financial deductions from the deposit.
Engaging professional cleaners minimizes the risk of such disputes and ensures a seamless handover.
3. Legal And Contractual Obligations
Often, sale agreements include clauses specifying the condition in which the property must be left.
These may range from general cleanliness to specific deep cleaning requirements. Hiring a professional cleaning service ensures that the property adheres to these stipulations, demonstrating the seller's commitment to upholding their end of the contract.
The consequences of not complying with the cleanliness clauses can range from monetary penalties to legal disputes.
These not only sour the relationship with the buyer but could result in financial loss and a tarnished reputation.
Professional cleaning post-sale protects the seller from potential disputes, fulfills contractual obligations, and leaves a lasting positive impression on the new owners.
Conclusion
In an industry where success hinges on attention to detail and calculated investments, the engagement of professional cleaning services emerges as an astute, practically indispensable strategy.
The benefits, both financial and in building relationships, highlight the wisdom of this investment and establish it as a key component of modern best practices in property sales.