Selling a house is sometimes a pretty challenging task, especially when you need to sell it quickly for cash. There are many reasons someone may need to sell their home fast, such as financial difficulties, job relocation, divorce, or simply the need to downsize.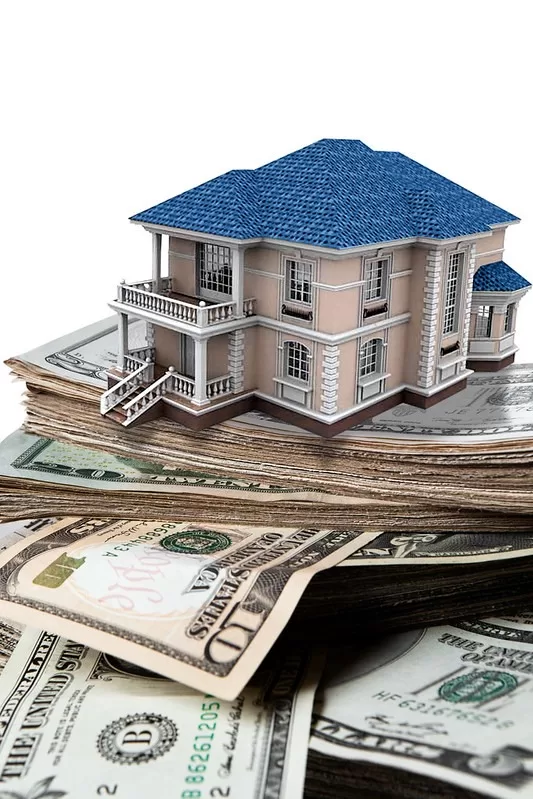 Whatever the reason, selling a house for cash is often the fastest and easiest way to get the money you need. However, finding a buyer who is willing to pay cash for your home can be challenging, and you may not know where to start.
Worry not! We have effective ways to sell your house immediately for cash and provide useful tips to help you easily navigate the process. Whether you are a first-time seller or an experienced one, we can provide valuable insights to help you sell your house quickly and hassle-free.
5 Effective Ways for Selling Your House for Cash
The following ways effectively help you in selling your house for cash.
Holding an Auction of Real Estate Investor
This is another effective way, as auctions can create a sense of urgency among potential buyers and often result in a fast sale. You can also approach real estate investors who instantly grab your offer.
Moreover, when you hold an auction, you can set a reserve price, the lowest price you are willing to accept for your property. It means you can ensure a fair price for your property.
Price Your House Competitively
This strategy is undoubtedly crucial if you want to sell it quickly for cash. You need to research the local market and find out what similar properties in your area are selling for.
Pricing your house too high will turn off potential buyers, while pricing it too low may make them question the quality of your property. A competitive price can attract more buyers, and you may even receive multiple offers, which could increase the price.
Offer Seller Financing
With seller financing, you act as the bank and finance the sale of your property. In this, the buyer will make monthly payments to you until they have paid off the entire purchase price.
Offering seller financing can be attractive to buyers who may not qualify for traditional financing, and it can help you sell your property quickly.
---
Read Also:
---
Advertise Your Property Widely
For this tactic, you need to create eye-catching ads and post them on various online platforms, including social media, real estate websites, and classified ads websites.
You can also use traditional marketing methods, such as placing signs in front of your property or running ads in local newspapers. Potential buyers like Levihomebuyers instantly grab the offer.
Stage Your Property
It is another effective way to sell your house for cash immediately. Staging involves preparing your property for sale by making it look as attractive to potential buyers. This may include decluttering, rearranging furniture, and adding some decorative touches.
Staged properties typically sell faster and for a higher price than unstaged properties. Hence, it's worth investing some time and effort into producing your property before putting it on the market.
4 Tips to Sell House Fast for Cash
Are you ready to follow the given tips? They are hell helpful for any seller.
Be Prepared to Negotiate
When selling your house for cash, you must be prepared to negotiate. Cash buyers are always looking for a good deal, so they may try to lowball you with their initial offer. However, you should not be afraid to counter their offer and negotiate for a fair price. You should keep in mind that negotiations can take time, but it is worth it if you end up with a better deal.
Have All Your Paperwork in Order
Paperwork includes your property's title, liens, and mortgage documents. You need to provide these documents to the buyer and having them organized and readily available can help speed up the sales process.
Consider Working with a Real Estate Agent
While working with a real estate agent may not seem like the fastest way to sell your house for cash, it can be helpful. A real estate agent can provide valuable insights into the local market and help you price your property competitively. They can also handle the paperwork and negotiations, saving time and stress.
Be Flexible with Your Closing Date
Being flexible with your closing date can be an effective way to quickly sell your house for cash. Cash buyers may be looking to close the deal as soon as possible, so being open to a quick closing date can make your property more attractive. However, if necessary, you should also be prepared to accommodate a more extended closing period.
Wrapping Up!
There are various options available to homeowners who want to sell their property for cash. Whether you are dealing with financial difficulties, relocating, or simply looking for a fast and hassle-free sale, selling your house for cash can be a viable solution.
However, it's essential to evaluate your options carefully, do your research, and work with trusted professionals to ensure a successful sale.