Retirement can be the best or worst phase of your life, and it boils down to how you plan for it. Many Americans want to settle overseas and start a new life during their golden years.
Costa Rica is one of the favorite retirement destinations as it offers a mix of an excellent lifestyle, homely culture, and beautiful weather.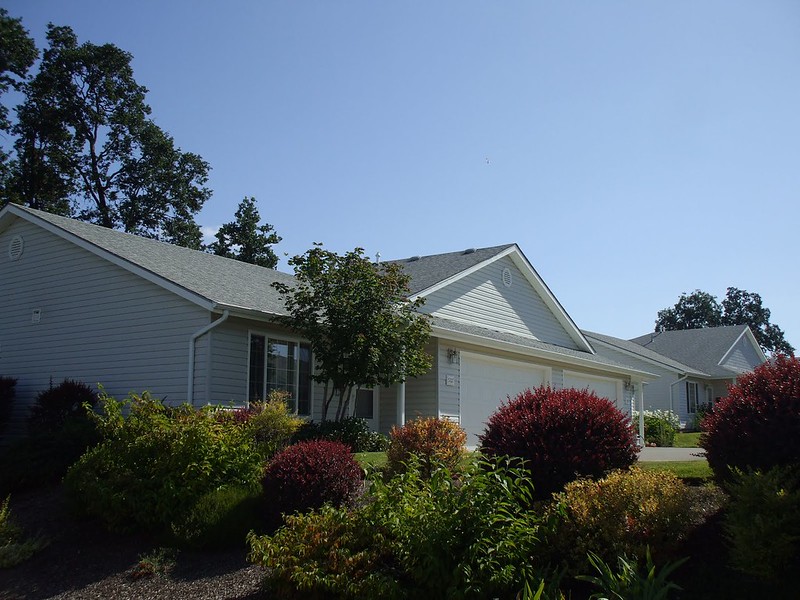 Not to mention, buying a property in the country is easy because it has immense real estate potential. There couldn't be a better place to buy a second home for retiring peacefully and enjoying life.
But home shopping is perhaps the trickiest part of the process. You must have a plan in place even before retirement. Planning property purchase is not just about having enough funds for the deal. Several other factors come into the picture, so an early start is always better.
Consider these factors to find your dream home that fits your new lifestyle and budget. Here are some practical rules to help you buy a retirement home in Costa Rica.
Involve Your Spouse
Start by covering the personal part of the decision before anything else. You must discuss the idea with your spouse to seek their opinion about retiring overseas. Never assume that you will be on the same page about living in another country after retirement.
But you can do your bit to convince them about the idea of leading a luxurious life in Costa Rica after retirement. Once they agree, talk about the kind of lifestyle and property you desire. Take your time to arrive at a consensus because the decision has a far-reaching impact on your life.
You must have a clear picture of how you expect to spend the upcoming years in a dream location and comfortable home.
---
Read Also:
---
Get Financially Ready
After personal readiness, financial preparation should be next on your checklist. After all, you will need lots of money to buy property overseas. The good thing about Costa Rica real estate landscape is that you can explore diverse options in different locations.
There are good chances of finding an ideal fit for your expectations and budget. Defining a budget, therefore, is crucial. After you decide your capacity, explore options online so that you have a fair idea of options available out there.
While checking property prices, consider factors like taxes, fees, and renovation expenses. Ideally, you should seek advice from a finance expert to decide your buying budget and plan your finances.
Consider Your Future Income
Besides being financially ready for the deal, you must consider your post-retirement income to pick a perfect fit. Remember that your current income will not be the same as earnings after retirement. Your monthly budget will also change accordingly.
The amount you can afford to run the house will differ. So you must pick the location and home wisely. Living in an expensive city may not be a good choice as it can be challenging to sustain a lifestyle in your monthly budget. Be sure to foresee your future income and lifestyle while choosing an ideal retirement home.
Take A Test Ride
The sheer number of real estate choices in Costa Rica is overwhelming. You can check different locations, in the countryside or on the beach. Besides checking costa rica homes for sale, you can look for a condo or a lot. There are endless options to explore, so test them out before deciding the ideal fit.
Consider vacationing in Costa Rica for a couple of seasons to dig deeper and understand more about the alternatives. It always helps to get a first-hand view of your real estate options before sealing the deal. There are fewer chances of regretting your decisions later.
Consider Mobility
Mobility often becomes a concern with aging, and you must factor it in while choosing a place to spend your retirement years. Assuming that you will be able to drive down the years is a mistake. Things will change eventually as you lose control and struggle with eyesight and mobility.
It makes sense to pick a property where public transportation is available. Ensure that important places like the grocery store or the hospital are located in close proximity. If you can find a home within walking distance from these places, grab the deal right away.
Accessibility Is a Plus
Besides mobility, accessibility should also be on top of your mind when looking at properties. Single-story properties are ideal for retirees as they do not have stairs. Features like wide entryways and hallways, large rooms with enough space to move around in a wheelchair, and step-in showers are other plus factors.
Accessibility may not be a concern right now, but you will have to think of it in the future. The last thing you will want to do at that stage is to spend a fortune on retrofitting the place to make it wheelchair-accessible.
Remember Your Loved Ones
Moving to Costa Rica after retirement is a good decision for Americans. It is within reach, so you can fly to the US easily. Likewise, your loved ones can visit you when they want. Keep in mind future family get-togethers when choosing a property.
If you have a large family, consider finding a bigger home. The place should accommodate your children and grandchildren comfortably. They will not stay with you forever, but you should have a decent space to welcome them.
You will pass on the property as inheritance eventually. So make sure it is good enough for passing on to your loved ones. Between these considerations, your budget continues to be the mainstay of the buying decision.
Life after retirement can be incredible, but you have to plan it well. Costa Rica is an ideal place to spend the later years of your life in an exotic location overseas. But make sure you find a perfect home to match your expectations.
More importantly, it shouldn't pinch your retirement budget and the lifestyle thereafter. Follow these simple rules to pick a perfect deal for living happily ever after.