You've decided to get a dog, which is excellent! A dog is more than just a friend. It is a significant part of your life. For the dog, you are its entire life. Studies too have established the mental and physical benefits of keeping a dog, from effectively dealing with stress to decreased triglyceride levels.
Once you get a puppy from a breeder or even adopt, you must continue its socialization since the breeder would have already begun the process a few weeks after its birth.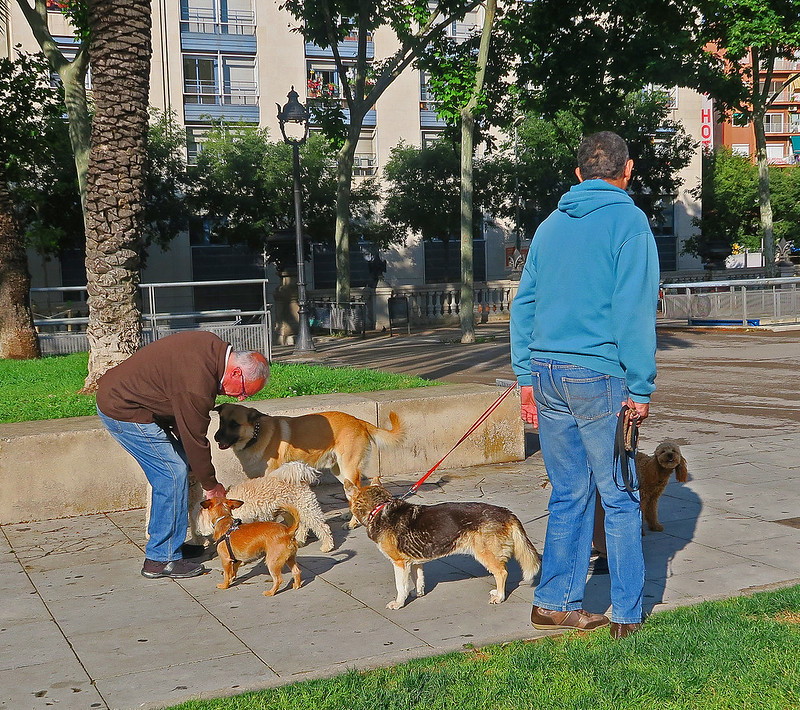 There are several ways to socialize dogs with other dogs, which are easy to implement and deliver effective results. Even if you haven't socialized your dog since it was a puppy, it is never too late to begin.
Ways of Socializing Your Dogs with Other Dogs
These tips will help you socialize your dogs with the other dogs.
Begin with a Single Dog
Avoid exposing your dog to several dogs at the very start. Instead, a better option is to introduce them to a single dog belonging to a family member, friend, or relative which has become completely socialized. It's helpful to have the dogs walk together while maintaining a safe distance from each other.
If your dog wants to sniff or interact with the other dog, ensure it is calm during the process. Once they've gotten familiar and comfortable in each other's presence, try taking off the leash and observe their behavior.
---
Read Also:
---
Try Taking it to a Dog Park
A dog park is like any other park with the difference that it is filled with off-leash canines and their human owners instead of other people with their kids. It offers you and your pet to socialize with the other owners and their pets in a natural setting.
Unlike public parks, private ones are staffed, and the dogs are inspected for lice or other conditions before entry. A dog park is ideal for your furry buddy as studies show that, like human beings, dogs also love to interact with other dogs to create a social bond and playful relationship.
However, you might want to avoid taking your four-legged friend to the dog park if it is unsocialized since it may find the unexpected noise, people, other dogs, and surroundings too much to handle.
Expose Them to New Environments
Your dog will never be comfortable in the presence of other dogs unless you introduce it to unfamiliar surroundings where it can find other dogs. Taking the same route and coming across the same canines will help your socialization process only to a certain extent.
Try newer pavements, sidewalks, and dirt roads that consist of other dogs with varying physical features. You could even walk your dog to a completely different neighborhood on some days if possible.
Reward your Dog for Good Behavior
Plenty of dog owners have a misguided notion of dog obedience and seek to force their pets into submission. Doing that will only serve to increase its aggressiveness and defensiveness. Rewarding your dog for its good behavior rather than punishing is a better way of instilling discipline and obedience.
Try giving them treats whenever they are friendly around other dogs to let them know that you are happy. Even if you have an unsocialized adult dog that gets aggressive around other dogs, try to remain calm. Be cautious and behave normally, letting your pet assess the situation for itself and react accordingly.
These are some ways to socialize dogs with other dogs and ensure they are comfortable in their presence. It helps to have a friendly dog because you can take them anywhere without worrying about unwanted behavior and consequences.