Retirement is a massive achievement that is celebrated by friends, families, and work colleges alike.
There are various celebrations and gifting ideas that can accompany the fair wells you wish to share with anyone that is retiring.
The most important factor is that these gifts are memorable and suited to the person you are buying them for.
Below are ten of our most favorable and memorable gifts that you should consider for someone that is retiring.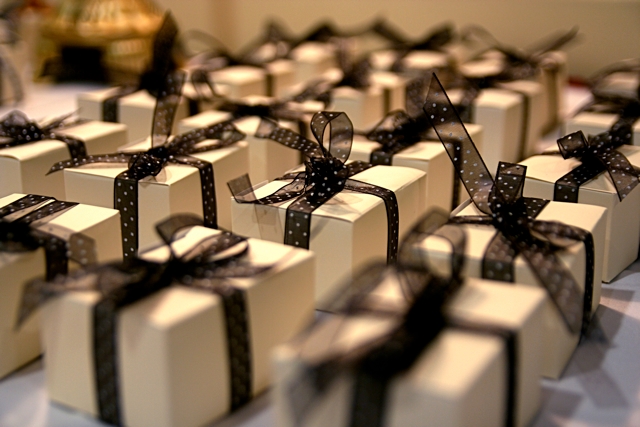 1. Personalized Retirement Gift Boxes
This is a great way to make the retiree feel very special. By creating a homemade, personalized retirement gift box you can include whatever they like within the box.
This means you can make it really suited to them and within your budget.
This is a gift best given by those who know the retiree well as they will be able to fill it easily and with things that they definitely like. You can see here for further learning.
2. A Bottle of Their Favourite Spirit
This gift is a sure-fire way to please a retiree that loves their spirits. There are loads of very special bottles or years to choose from.
You could also get these bottles personalized for the person retiring so they can keep them forever as a memorable gift.
3. Passport Holder and Luggage Set
Many people that retire usually go on long-haul trips after they finish their working lives.
If you know that the person you are buying the gift for is going on one of these trips then gifting them a passport holder and luggage gift could be a good great idea.
---
Read Also:
---
4. Gift Them an Experience
There are various gift experience vouchers and day outs that you could purchase for the retiree for them to choose from or book whenever they want.
This allows you to offer them an adventurous opportunity, or the ability to book a relaxing spa day for the same value.
This is a good present if you are not sure on what to gift the person who is retiring as they have a bit of autonomy in their selection.
5. A Luxurious Bouquet of Flowers
For some people, flowers are the best gift to receive. You could either, go to a local florist and ask for a personalized bouquet of all their favorite flowers, this should be luxurious and full of all the things they like.
Or you could gift them with a florist subscription, this way they could receive a new bouquet every month or bi-weekly for a specified period of time.
6. Jewellery
Gifting the retiree with a jewellery keepsake is a great way for them to remember and cherish their years working with you.
If the person wears earrings, necklaces, rings, or bracelets then this is a thoughtful and memorable gifting option for them.
You should endeavor to choose a piece that they would like from an outlet that they prefer.
The more personalized the better, so be conscious of this gift, as they will keep this for life.
7. A Watch
Much like the gifting idea above, this is a great gift for a man that is retiring.
Stereotypically, men prefer watches as gifts or keepsakes and many people now collect watches.
This could be a good option for a keen watch enthusiast, as they will keep it for life.
8. A Novelty Trophy or Plaque
This is a great gift for a lifer that is set to retire from your workplace. As they have been there for so long, they really are the best in the business and know the place back to front.
Gifting them a novelty trophy or plaque for their wall could be a funny but sweet way for them to remember their time working with you and the company.
9. Funny Gifts
There is an untold amount of funny retirement gifts that play on the fact that the retiree is aging or getting older.
If you have a retiree that is more inclined to jokey and funny presents you may want to consider this option.
You could gift them adult diapers, false teeth, or anti-aging creams. Something along these lines will be a hilarious way to smooth over the fact they are retiring and leaving the company.
10. Hobby Based Gifts
If the retiree is a keen golfer, you could pool in to get them a new set of golf clubs. If they are keen bakers, then you could gift them new cooking equipment.
Anything hobby-based is a great way to send the retiree on their way to retirement and with the correct tools to focus on what they would like to be doing with their free time.
Conclusion
Above are just a few of the great gifts that you can purchase for a retired member of your team.
You should try to mix the amount of seriousness, practical and fun-based presents to match the person in question.
Do not forget to make the gift as memorable as possible as they will cherish it forever, for some it may be the exchange of personal mobiles or emails to keep in touch that they value the most.