Having a home is similar to taking up an investment, and as most investments demand, proper care and maintenance are needed to retain its value and worth.
There is an array of practices a person can take up to ensure that, even though the value of the house might drop in the future, it will still be in a position to return a pretty penny.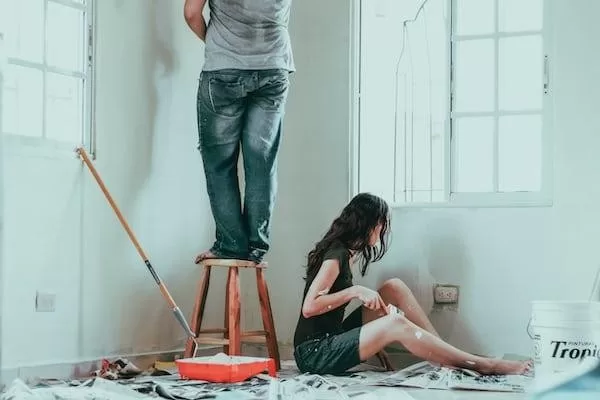 This article covers some of the benefits that come with regular home maintenance and how to get started.
Benefits Of Regular Home Maintenance
Preserves Property Value
Regular maintenance is a vital factor in preserving property value. Keeping a home well-maintained helps reduce the rate of depreciation, as most properties tend to. Smaller issues like roof leaks and drainage problems contribute a lot to the wear and tear factor that might escalate and cause bigger problems.
Big problems that require the replacement of some structural sections tend to decrease the attractiveness of a home as well as its value if it comes to placing it in the marketplace.
There are a lot of tips and hacks online, like the HomeUpward.com home repair and maintenance guides that show how to maintain homes in case there are plans to resell.
It is crucial to maintain the aesthetic of a home as this is typically the selling point, especially for homes with unique features like hardwood floors or ancient architectural designs. Keeping these features well-maintained may give the rare opportunity for home appreciation over time.
Improves Curb Appeal
The curb appeal is the first thing neighbors, friends, visiting family, or even buyers notice when it comes to evaluating the quality of a home; thus, proper maintenance is crucial for improving and maintaining the curb appeal. It is important to trim overgrown vegetation, mow the lawn, fix broken sections of the fence, clean the driveway, and do some weeding.
Although these are small steps, they play a huge factor as far as the beauty of the place is concerned. Over time, exterior paints may fade away or start peeling, especially in sections that are exposed to direct sunlight. Make sure to have a fresh coat of paint every few years.
---
Read Also :
---
Increases Comfort and Functionality
Ensuring that the features of a home are well-maintained and properly functioning is not only good for the aesthetics but also plays a huge role in increasing the comfort and functionality of the place. Some of these features are the air conditioning appliances, cleaning the filters, and lubricating the required parts to help keep the machine functioning as intended.
Air conditioning keeps the temperature of a room manageable and plays a role in the ventilation of the home. These conditions are essential to providing a comfortable space for the house residents. Fixing clogging and leaking pipes helps ensure a consistent supply of water which is vital for everyday activity. This also adds to the comfort aspect of the home.
Improves Energy Efficiency
Appliances like air conditioners need regular cleaning of the filters, lubricating, and servicing. When the appliance is struggling to perform, it requires a lot of energy to get its job done; this leads to bigger bills to meet and increases environmental pollution. This can increase the strain to meet these bills and increase the carbon footprint, which has adverse effects on the environment.
Prevents Costly Repairs
Regular home maintenance is a proactive way for homeowners to prevent big, costly repairs. Small issues in a home, like roof leaks, clogged pipes, cracking, and mold, can be a sign of bigger problems arising; therefore, it is vital to address them while they are still minor to prevent having to deal with them as bigger problems.
For example, if a person finds a clogged pipe and ignores it, it can lead to the bursting of pipes all over the home, this will result in the destruction of the floor and some walls to fix these pipes, which will cost a huge penny as compared to just calling a plumber for a blocked pipe or fixing it personally.
Some, like cracks in the walls, can be a sign of weakness in the structure of the home and can lead to accidents happening; it would be cheaper to fix a crack in the wall or offer support for a pillar than having the roof come down.
How To Get Started
Now that we have discussed some of the benefits of regular home maintenance let's delve into how a person can get started on their journey to a well-maintained home.
Have A Home Maintenance Checklist
Creating a home maintenance checklist is a great way to make sure that tasks are not forgotten, no matter how minor they are. It is useful to make a comprehensive list of everything in the home that may require regular maintenance to get a view of the tasks at hand.
This will also make it easier to organize the tasks according to the importance each carries, offering priority to the most crucial tasks. These checklists are one of the best ways to be sure that a task, no matter how minor, is attended to.
They can be sectioned on the type of maintenance they carry out: exterior, interior, mechanical, safety, and seasonality. One can find inspiration for these planners online or buy them on retail sites for digital products.
Have A Schedule
After creating a checklist, the next step would be creating a schedule for how these tasks will be done. Some of them might be seasonal, like air conditioning and mowing the lawn in spring and summer, while others might need to be looked at annually, like roof servicing.
These seasonal tasks should take up just a small space in the curated schedule. Having a schedule ensures that everything has its allocated time to avoid activities getting too hectic or getting forgotten, and this helps to make sure that all tasks are done because sometimes the larger tasks might overshadow the smaller ones.
Get The Necessary Tools and Equipment
For a task to be performed well, a person will need to be equipped with the right tools to get the job done. These tools will depend on the task that is being done and how frequently the task comes up, giving a person the option of hiring some of them and purchasing those that are needed more frequently.
Some tools, like hammers, are necessary for every household, while others can just be rented if they are not that required or are used maybe annually or semi-annually.
Learn How To Do Basic Maintenance
Some of these tasks may not require professional assistance. It is easy to replace a small section of the roof or fix the gutter, while doing a full roof servicing may require a person with expertise in that particular field. Doing the minor tasks is cost-effective in the long run, saving a lot if each instance is compiled. It can also be a great opportunity to teach children how to do some of the DIY projects necessary in a home.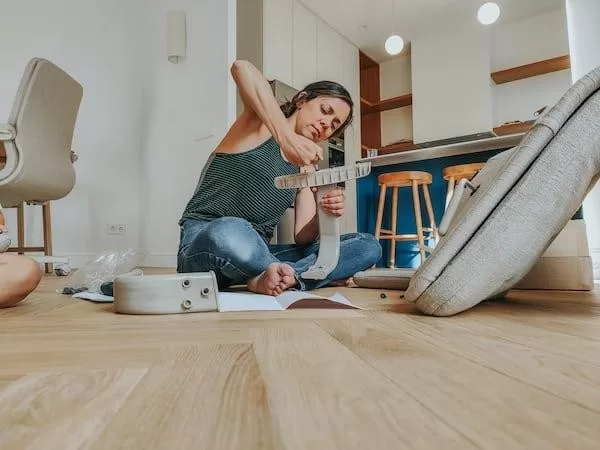 Regular home maintenance comes in a clutch for a house owner. It proves to retain the quality of a home, increase comfort and functionality, and improve the curb appeal for aesthetics or future reselling. It prevents the need to perform costly repairs and promotes energy efficiency in the home.
Make sure to have a home maintenance checklist, a schedule, and the necessary tools and equipment, and learn how to do some of the basic maintenance tasks. DIY projects can be enjoyable, but be sure to do some research on the proper ways to do the projects and ask for assistance from professionals if they become too difficult. By following these easy procedures, home maintenance should not be a bother.