Who doesn't love the summer season? None, maybe. After all, the summer season is the time to hit the beach, make travel plans, and host a backyard barbeque. This is one of the most enjoyable seasons of the year, and you should welcome it with open hands.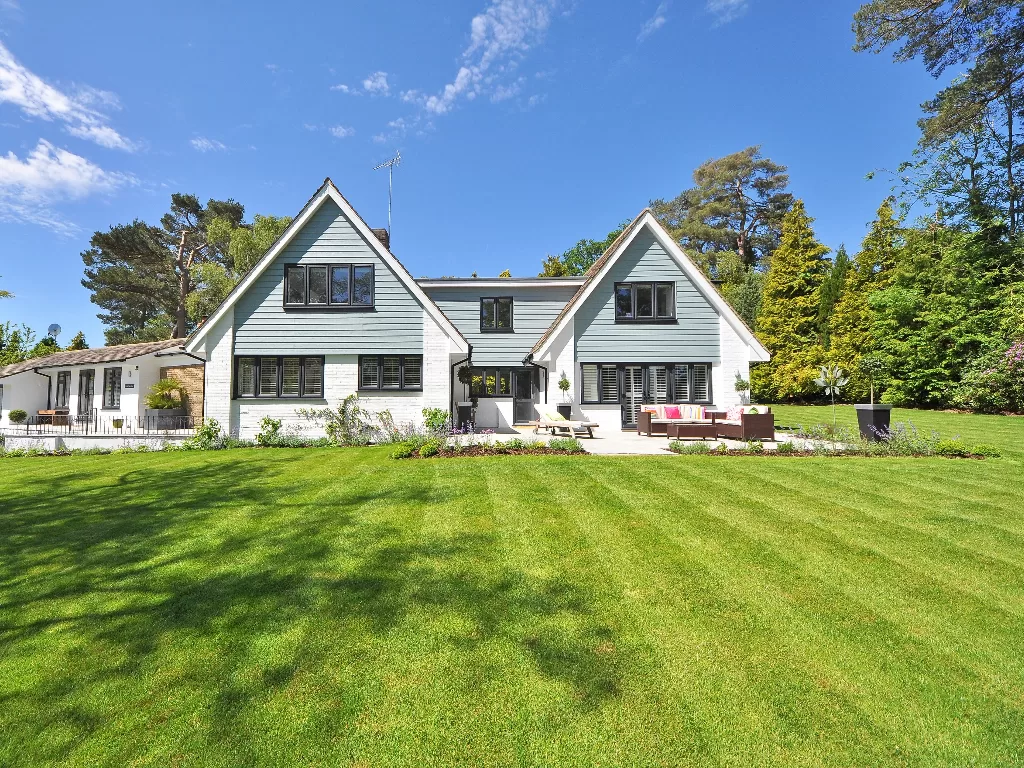 While you've created a lot of plans to enjoy this season to the fullest, make sure you don't overlook the importance of keeping your home in optimal condition.
Know that the extreme summer heat and harmful UV rays can wreak havoc on your property. For example, extreme heat can damage the shingles, fade your wall paint, result in mold growth, pest infestation, etc.
So, before the summer season hits, make sure to prepare your home to withstand all the damage. Not sure about where to start? Fret not! Here we'll provide you with a detailed guide on essential tasks to prepare your home for the summer season. So, let's get into it:
1. Check Your HVAC System
Are you ready to beat the scorching summer heat? Make sure your HVAC system is functioning properly.
Your HVAC system creates a relaxing environment in your home by maintaining a comfortable temperature during the summer season.
If you encounter any issues with your HVAC system, then seeking professional services can be your best bet. The experts will fully diagnose your HVAC system and repair it in one go.
So, don't hesitate in calling the professionals to repair your HVAC system and enjoy the benefits offered by an HVAC system.
2. Prepare Your Pool
If you're blessed to have a pool in your home, this place deserves to be in top condition, especially during the summers. After all, you're more likely to spend a lot of time here with your loved ones.
Initiate your pool maintenance journey by removing debris from the pool and skimming the surface. Also, don't forget to check the pool's water chemistry by testing the pH and chlorine levels.
Besides removing the debris and checking the pool's water, check whether the pool's security features like fences, alarms, and gates are working properly or not.
---
Read Also:
---
3. Call the Pest Control Experts
One annoying thing that is inevitable during the summer season is the pest infestation in your home. During this season, we make a lot of plans and go traveling here and there, and so do the pests. Unfortunately, the most appealing destination for pests is your home.
So, is summer a season of pests? Well, the answer is YES! The most common pests you'll encounter in your home during the summer season are:
Bed bugs
Ants
Spiders
Ticks
Mosquitoes
Centipedes
Roaches
Rats, and more.
These pests are uninvited guests in your home that invade your property through holes and cracks in your walls. Once they enter your home, they can wreak havoc on your overall health and cost property damage worth thousands of dollars.
Thus, to enjoy the summer season and keep these pests at bay, it is advised to call professional pest control experts. They will identify the pests in your home and seal all the entry points. Also, they will guide you on how to prevent pest infestation in the future.
4. Inspect Your Roof
Your roof is the first line of defense against the exterior elements. And summer is the time when your roof goes through a lot. During the summer season, your roof is more likely to experience a lot of damage like cracked or missing shingles, loose flashing, damaged seals around vents and chimneys, and more.
Identifying and addressing these issues early can help you prevent leaks and further damage due to summer storms. However, if you're unsure about how to inspect the roof, consider seeking help from experienced roofing contractors to identify the issues and fix them on the go.
5. Don't Overlook Your Bathroom
Your bathroom is one of the most important rooms in your home, which gets a lot of foot traffic, just like your kitchen. This place is for comfort and personalization and it doesn't deserve to be clumsy, messy, or shaggy. Overlooking the importance of maintaining your bathroom can disturb the peace of the entire house.
So, summer is the perfect time to give a new life to your bathroom. For example, you can add more storage space to keep the essentials organized. You can add floating shelves in your bathroom to keep washcloths, towels, and other essentials.
Also, you can consider upgrading your countertops to give your bathroom a refreshed, new look. Just make sure to choose durable materials like quartz or granite that evoke a sense of summer.
With these bathroom ideas, you can turn your space into something that will elevate the look and feel of your bathroom for a delightful summer retreat.
6. Wash Windows
Let's face it: cleaning windows can be a time-consuming task, especially when your home has a lot of them. While it can be tiresome, it is important to clean and protect them from damage and ensure they last longer.
Don't have the power washer at home? Well, don't worry! You can use a bucket filled with water and dish soap to wash them. Also, make sure to clean windows from the inside, too. However, if you don't want the streaks to build up on your windows, use a squeegee to wipe away the solution and dry it with a clean microfiber cloth.
7. Clean and Inspect Your Gutters
Summer is the season when you may experience a lot of rainfall in PA. Thus, it is always better to be prepared to experience such weather changes.
Gutters in your home play a crucial role in driving rainwater away from your home's foundation. During heavy rainfall, gutters are more likely to get clogged with dry leaves and debris, resulting in water overflow and water damage.
So, before summer hits, make sure to inspect and clean your gutters thoroughly. However, to clean the gutters, calling professionals can be a wise decision. They will implement the right techniques that will prevent future clogs and minimize maintenance needs.
8. Don't Overlook Your Lawn
Keeping your lawn in optimal condition in summer is crucial. After all, this is the place where you'll spend most of your time engaging in interesting outdoor activities with your loved ones.
Aerating the soil, watering it appropriately, mowing with care, and cleaning up are some of the ways to keep and maintain a healthy lawn. So, make your lawn look beautiful from grass to trees, and prepare it for cookouts and parties with your loved ones.
9. Test Your Smoke and Carbon Monoxide Detectors
While preparing your home for the summer season is great, make sure you don't overlook the importance of the safety of your home. And you can do that by ensuring your smoke and carbon monoxide detectors are working properly.
Although fire incidents are not common during summer, ceiling fans, switches, and increased usage of air conditioners can still pose a risk. So, make sure your smoke and carbon monoxide detector is in optimal condition and consider replacing the battery, if needed.
10. Clean Your Attic
The attic is one of the most overlooked areas of your home which deserves to be in top condition. Look for signs of leak and mold growth and take proactive measures to control them.
Clean the debris and look for signs of pest infestation in your attic. Also, proper ventilation is important for your attic, so ensure that all your vents are functioning correctly.
Summing Up
By following this summer home maintenance checklist, you can prepare your home to welcome the summer season.
Power washing driveway and sidewalks, repairing your fence, refilling the cracks, and deep cleaning your home are some other essential tasks to prepare your home for the season.