Mechanical, Electrical, and Plumbing (MEP) engineers are the unsung heroes of the construction industry, playing an integral role in ensuring the success of building projects. Every structure—be it a residential house, a commercial skyscraper, or an industrial plant—relies heavily on these core services to function efficiently.
This post will explore the roles and responsibilities of MEP engineering, providing you with a greater insight into their role in construction.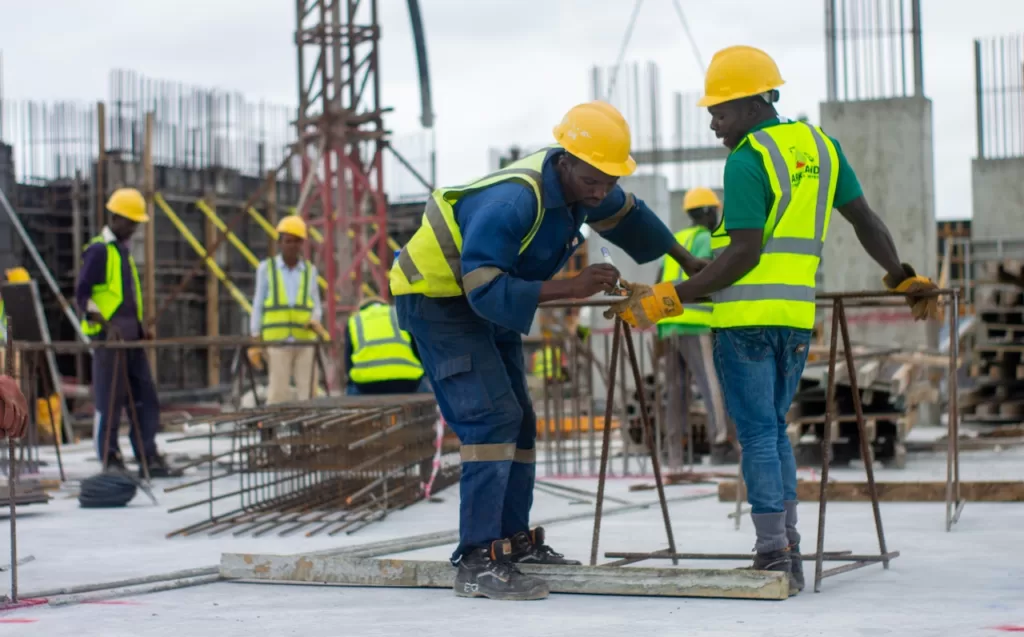 From designing complex mechanical systems that regulate climate in buildings to planning the intricate electrical networks that power our daily lives to providing essential utilities such as water and gas, their work as MEP specialists is diverse and complex.
For a comprehensive breakdown of MEP engineers' roles, responsibilities, and complexities, visit this article by Bridgit.
What is an MEP engineer?
An MEP engineer designs, implements, and maintains the three major systems (mechanical, electrical, and plumbing) that are fundamental to the functionality and comfort of any building structure.
Mechanical engineering
This aspect involves the design and regulation of heating, ventilation, and air conditioning (HVAC) systems. An example would be designing a system that maintains a consistent temperature and humidity level in a commercial building, thereby ensuring a conducive working environment.
Electrical engineering
MEP engineers in this field are responsible for creating plans for the electrical system of a building. This includes lighting, power supply, and distribution. A practical example is the layout of circuitry in a residential building that ensures every room has an adequate power supply for electrical appliances.
---
Read Also :
---
Plumbing engineering
This involves the design and planning of water supply and waste disposal systems. For instance, an MEP engineer would design the water disposal system of a hospital to ensure the safe and efficient disposal of waste.
Overall, the goal of an MEP engineer is to create a safe, comfortable, and sustainable environment within the building. They work in close collaboration with architects and other engineers to ensure these systems integrate seamlessly into the overall design of the building.
What role does an MEP engineer play in construction?
In the construction industry, MEP engineers take on a variety of vital roles.
Design
Possibly the most critical role of an MEP engineer is the design of the building's mechanical, electrical, and plumbing systems. This involves conceptualizing and planning the layout of these systems, ensuring they are efficient, reliable, and integrated seamlessly into the overall design of the building.
For instance, an MEP engineer might design an advanced HVAC system for an office building that maximizes energy efficiency, maintains the ideal temperature and humidity levels, and fits gracefully within the architectural plan.
Sustainability and energy efficiency
As stewards of building efficiency, MEP engineers design and implement systems to minimize the building's environmental impact. They might recommend the use of energy-efficient appliances, renewable energy sources, or water-saving fixtures.
For instance, an MEP engineer could design a rainwater harvesting system for a residential building to reduce reliance on municipal water supply and promote sustainability.
Construction support
During the construction phase, MEP engineers provide essential support to ensure all systems are installed according to design and up to industry standards. They may also troubleshoot any issues that arise, such as unforeseen obstructions or the need for design alterations.
For example, if a designed plumbing path collides with a structural element of the building, the MEP engineer will suggest an alternative route or modification.
Inspection and compliance
MEP engineers ensure that all systems meet necessary safety standards and comply with local building codes. This involves conducting thorough inspections and rectifying any detected issues.
An MEP engineer might inspect the electrical system of a building, for example, to ensure wiring, circuitry, and components are installed correctly and comply with national electrical codes.
Maintenance planning
Finally, MEP engineers play a crucial role in planning for the building's ongoing maintenance needs. By designing systems that are easy to access and maintain, they help ensure the longevity and efficiency of the building's mechanical, electrical, and plumbing systems.
An example would be designing easily accessible locations for HVAC filters to facilitate regular maintenance.
In all these roles, the MEP engineer's mission is to ensure the building's systems contribute to a safe, comfortable, efficient, and sustainable environment. Their role in construction is both broad and specialized, covering the design, implementation, inspection, and maintenance of systems that are fundamental to our built environment.
Final thoughts
The role of MEP engineers in the construction industry is pivotal and wide-ranging. With their expertise in Mechanical, Electrical, and Plumbing systems, they are instrumental in shaping our built environment. They ensure the seamless integration of vital systems in a building, thereby promoting comfort, safety, and efficiency.
From design and construction support to inspection compliance and maintenance planning, MEP engineers are indeed the unsung heroes of the construction industry. Their contribution towards sustainability and energy efficiency also marks a significant stride towards greener and more sustainable construction practices.
Understanding their role and appreciating their contribution is essential to recognizing the complexity and intricacy involved in creating functional and sustainable building environments.