As many people become more health-conscious, the pursuit of preparing healthy foods and drinks becomes imperative.
Extracting juice, pulp, and other essential oils from plants can be achieved through technologically advanced or innovative manual means.
Electronic blenders, mixers, and juicers are excellent devices for making easy slushies, shakes, juices, and other beverages.
However, a fruit press is used to separate fruit solids from the generated fruit juice.
When skins, seeds, stems, detritus, and leaves are removed from the juice, the flavor and nutrient content of the extract is greatly enhanced.
While there are electric fruit presses, many people still prefer operating these devices manually for a more hands-on experience in juice creation.
Read on as some of the DIY approaches of using a fruit press are explored to inspire you to extract healthy fruit juices.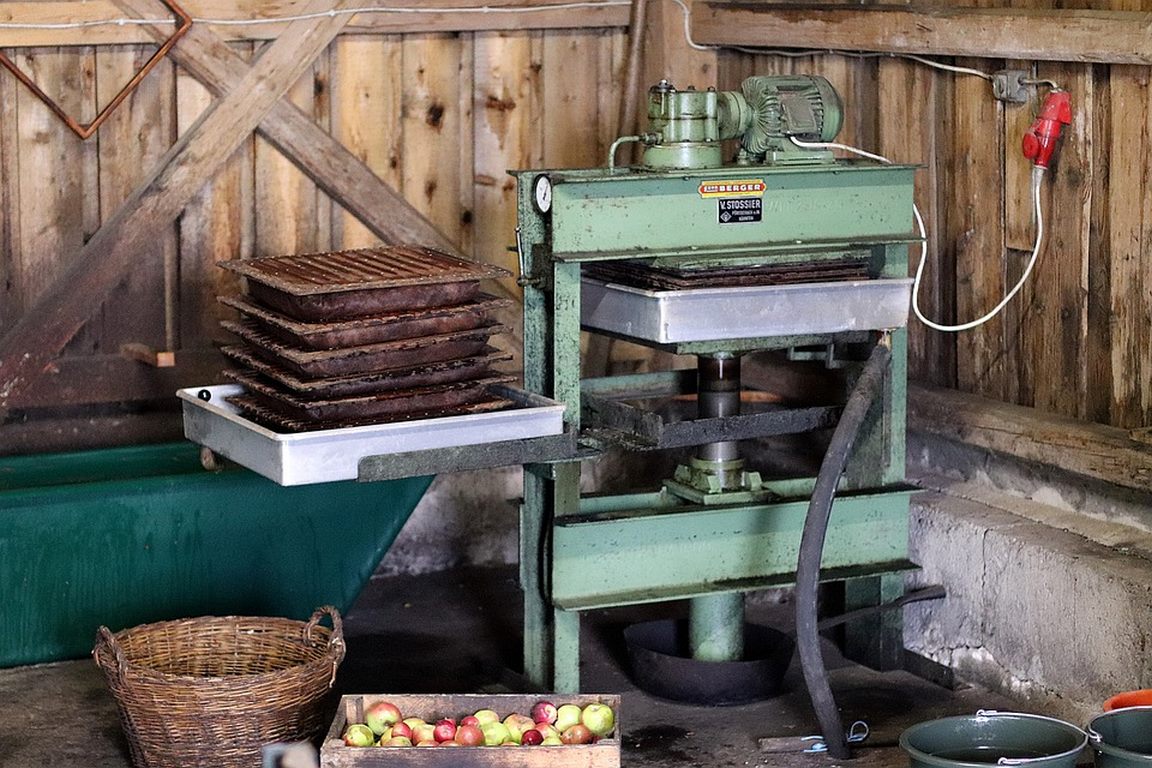 1. Using a DIY Cider Press
The cider press design is popular among hobbyists and casual wine or juice makers.
Its compact structure can produce 5 to 10 gallons at a time, which is convenient for those who are not yet into commercial juice of wine production.
Apple cider makers at Simplyciderpresses.com/apple-cider-presses/ note that most cider presses, whether commercially made or DIY, use wooden tubs due to their sturdiness.
A well-maintained cider press can remain operational for generations, even pushing 100 years or more, depending on the design and materials used.
Even though the device is named a cider press it isn't exclusively for pressing apples.
Other fruits can be pressed for juice extraction and winemaking. Cider presses can hold a fairly large number of fruits at a time, making it an ideal machine for those with private orchards.
Pears, grapes, and berries are excellent fruit options for juicing and making wines, meads, or syrups.
A cider press has an elevated design, usually having three legs that keep the machine high enough above the ground to place a catch basin for the juice.
The flow of juice is directed by a lip mechanism into a pitcher or bowl. The cylindrical basket is made of wooden slats with gaps in between to distribute the pressing force evenly and let the juice flow through.
When using a cider press, it is ideal that the basket or tub is nearly full of chopped or ground fruit for best results.
A large, upright screw passes through the tub of fruit, serving as the anchor for the pressing mechanism.
The pressing mechanism has a handle that works as a lever that turns the wooden plates.
The plates fit over the filled basket or tub and exert a pressing force evenly.
To maintain excellent juice quality, make it a point to wash the fruits before grinding or pressing them.
It removes dust, dirt, insects, molds, mildew, and other impurities that can affect the flavor of the extracted juice.
To further clean your juice of pulp or debris, use a fine sieve before placing the fruits in the tub.
2. Using a Ratchet Design Fruit Press
Generally, this type of press is larger than a cider press, with a capacity for making 20 gallons of juice or more at a time.
If you have a large orchard and want to make larger batches of homemade wine, you might consider using this type of fruit press.
Just like a cider press, a ratchet design press is effective in squeezing juice from various fruits.
The ratchet press has a simple design and a straightforward operation like the cider press.
It also has a center-threaded shaft, but the mechanism of pressing differs between the presses.
The cider press spins the shaft to apply pressure, while a pressing or ratcheting head is attached to the shaft in the case of a ratchet press.
The ratcheting or pressing head moves along down a threaded, stationary shaft that is secured at the press base.
This ratcheting mechanism makes it easy to apply pressure to the fruits in the tub and separate the juice from the pulp.
The extracted juice then goes to the enameled steel base with a bottom spout for easy pouring.
Some ratchet presses have a two-piece breakaway basket design for easy removal of spent pulp between pressings.
This design is efficient for hobbyists who want to do multiple pressings per batch.
A pressing cloth or fine sieve is also essential for filtering out impurities from the extracted juice.
Maintenance and cleaning are vital for keeping fruit presses in excellent working condition.
Make it a point to wash the parts with warm soapy water and immediately dry out all the components using a clean cloth.
Store the fruit press in a dry room for the pressing cage or tub to dry well.
Before using the press for an extended period, use a food-grade silicone spray to grease the bearings and metal surfaces.
---
Read Also:
---
3. Using an Improvised Cider Press
For those who love to tinker a bit and create a personalized fruit press design, there can be certain adjustments in the operation but the overall mechanism remains largely the same.
A car jack cider press is an ingenious DIY fruit press you can make with several materials found at home or from your tool or garden shed.
You can use a plastic storage crate, some wooden balks as a frame, a car jack, a thick board to spread the pressing weight, and tools like a saw, bolts, wrench, screwdriver, and hammer.
A simple improvised cider press has a basic square frame, a base, and a thick, strong board to distribute the car jack's pressing force evenly.
The board should be in contact with as much of the vat base as possible for even load distribution.
Adjust the vat placement to be slightly longer than the baseboard and drill a hole through which the juice can escape and flow into a catch basin.
The simple design and operation of a homemade cider press can make preparing juices and wine more convenient and cost-efficient.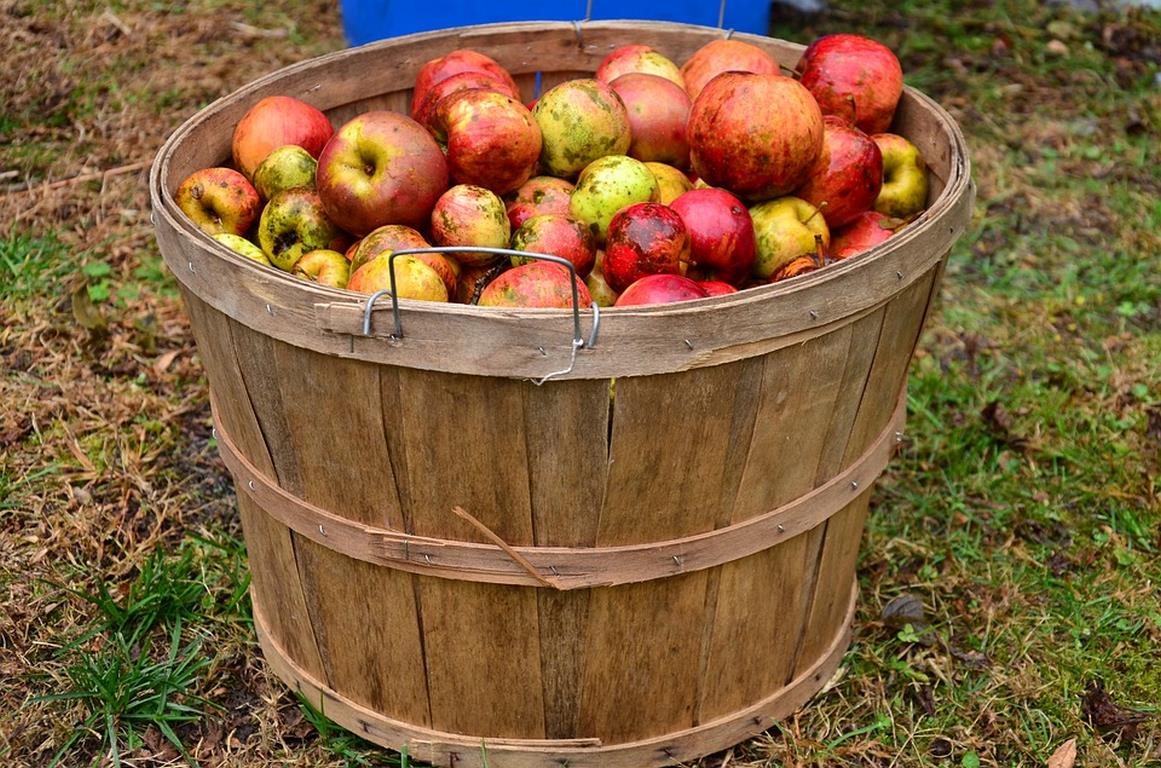 For those who have a passion for making fruit juices or wines, a fruit press is an excellent machine to extract delicious liquids from your farm or orchard fruits.
A dedicated winemaking hobbyist will find great use of this machine, especially when trying out other fruits for new variants in wine flavors.
Most fruit presses have simple mechanisms and easy operation to make large batches of juice and wine products.
If you are aiming to improve your hobby into a business opportunity in the future, this machine can be your trusty partner.