Gardening might seem like a rather ambitious adventure for many. I myself once felt intimidated by the knowledge I thought was required to actually start my gardening project. But as I started researching and collecting information, I began to understand how simple it was.
Thankfully, we have the internet to gather essential information that will guide us along with our new-found hobby. I've managed to collect detailed advice on how to run a garden as a first-timer.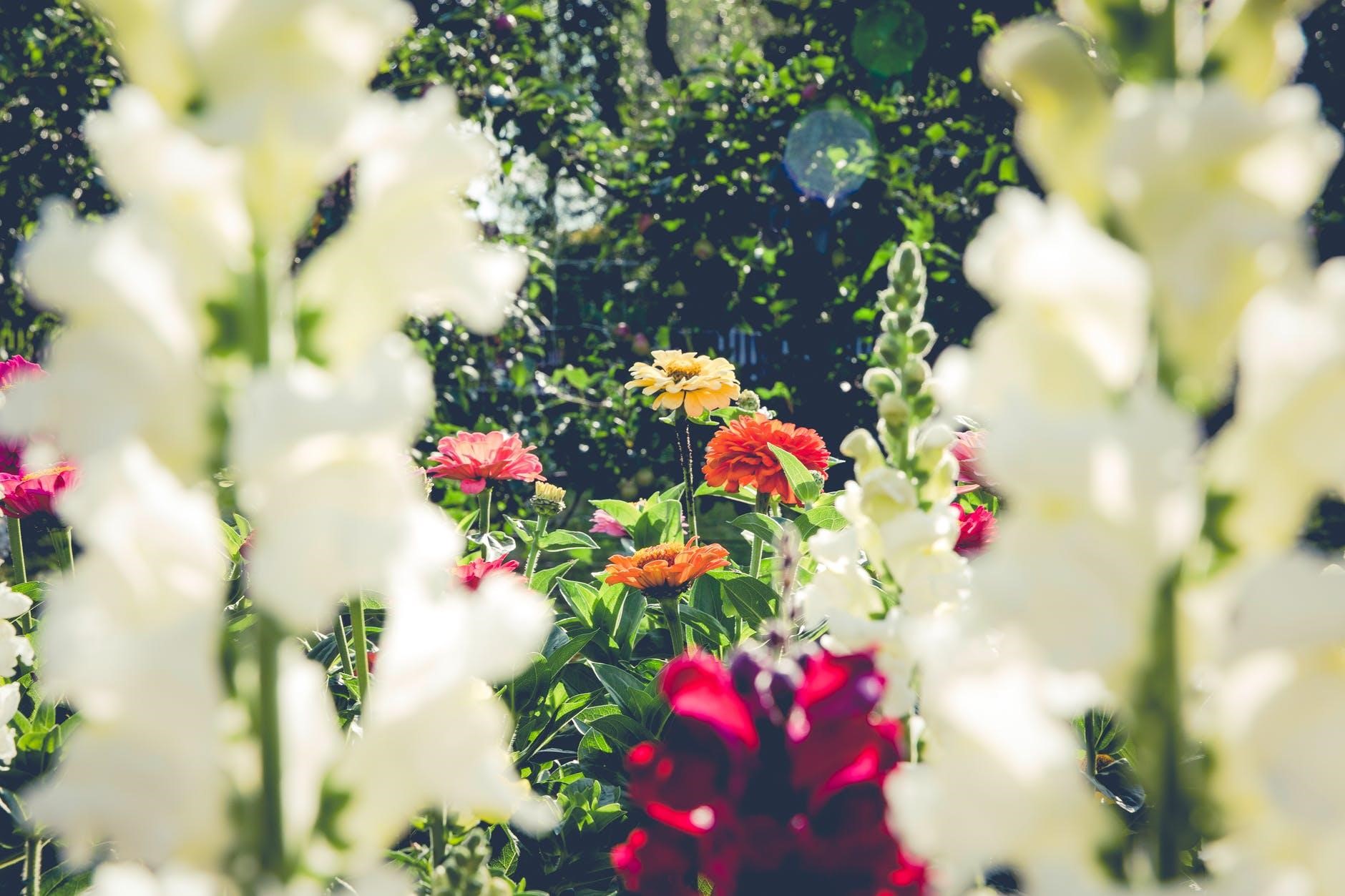 In this article, you'll be able to check information regarding how difficult it can be to start a gardening project. The steps, tools, and techniques you'll have to conquer to fulfill it, some difficulties you might encounter, and the benefits of practicing this therapeutic activity.
---
Read Also:
---
Why You Should Consider Gardening
As an indoor type of person who almost never gets out, I have to remind myself to practice some sort of physical activity on a regular basis.
One of the activities I like to engage in is Yoga and stretching every morning, then eat some breakfast accompanied by black coffee and then sit on my chair and begin working on my computer.
My line of work is often limited to my house since I work as a full-time writer nowadays. This makes it a little difficult to go out and breathe some fresh air, as well as get enough sunlight. The first reason why I recommend trying this out is because of these: Sunlight and vitamin D.
Vitamin D is a type of vitamin that we can't obtain from food, and although there are supplements out there meant to help out people with a huge vitamin D deficiency, the most effective way of fulfilling your vitamin D daily requirements is by bathing in the sunlight for at least 10 minutes per day.
This specific vitamin is linked to energy levels, calcium, overall physical wellbeing, and reduced risk of insomnia. It is also heavily linked to our immune system, thus, taking enough sunlight every day can help us remain healthy and illness-free.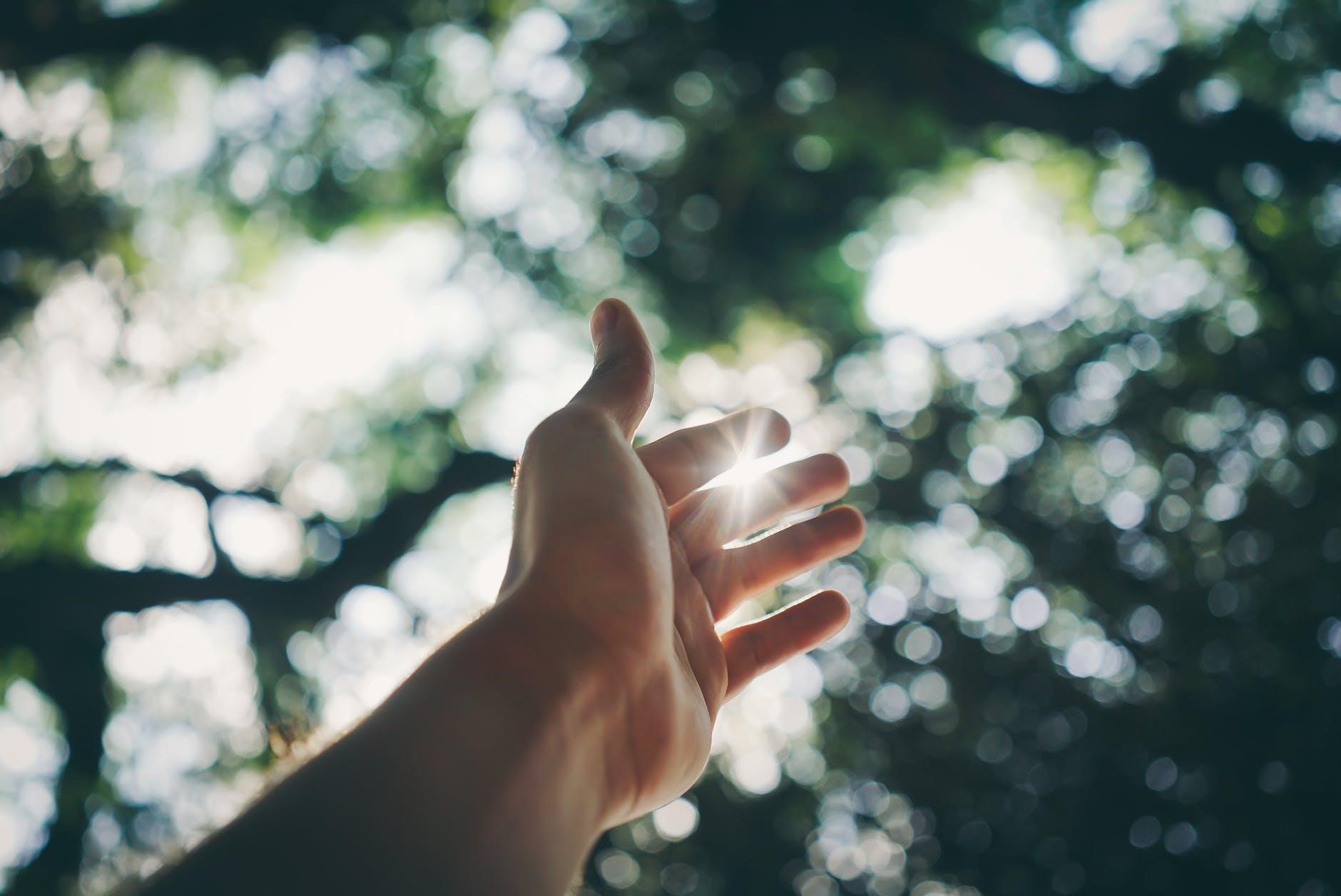 You can read even more detailed information about it over here: https://pubmed.ncbi.nlm.nih.gov/24722592/.
Secondly, it has really helped me keep a good mood on a daily basis and create a routine that prepares me for what is to come during my work hours. I often wake up in the morning between 7 and 8 a.m. and take out my succulents and cactuses so they can bathe in the sun.
After that, I make sure to get some sunlight as well while I check the state of my plants, and check my notes to see which plants require water, and which doesn't. If I see something new, I take notes on it.
After all, those have been done, I prepare my cup of coffee. I now have gotten myself used to eating and drinking coffee near my garden. It feels so relaxing and helps me get rid of worries and negativity that may be stressing me out.
It is also something I look up to every morning and helps me get distracted from my everyday struggles, and I often take my time to relax at least 10 to 30 minutes a day while watching my plants.
Now, my third reason to do this is complicated. Some might not understand, but it has greatly helped me deal with the anxiety that came from the quarantine situation and spread of Coronavirus.
I started my little project back when the quarantine started, and since where I live I am forbidden from owning a pet because of the possible noises, I decided to go for plants.
At first, it felt weird, but with each passing day, I not only see how I progressed as a gardener but also see how my plants and cactuses have grown with every single day that passed.
This filled me with a complex sense of fulfillment as I began to feel related to the plants, just like a person would feel attached to a pet. I even named them.
Although it might sound a little eccentric that helped me fight loneliness quite effectively, and I absolutely recommend this to those who are feeling lonely amid this whole situation.
The Hardships You May Encounter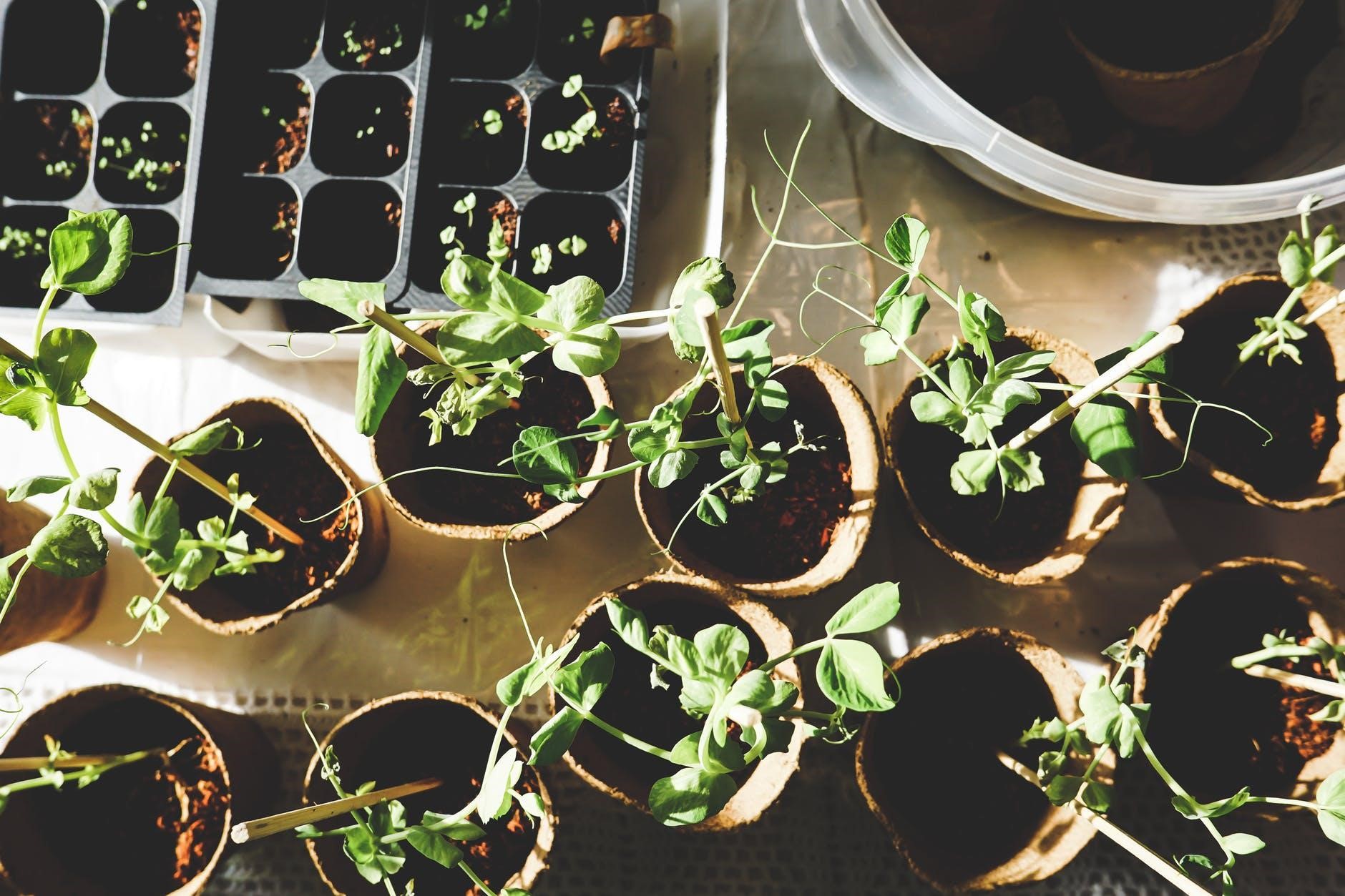 If you are a suburban gardener just like me and own a really small garden in a balcony, you might find some limitations as to which plants you can grow, and how much you can opt to take care of.
Thankfully, you can still opt for a lot of variety when it comes to gardening containers and pots. There's a variation that is known as the hanging pot, which you can hang on a ceiling or similar surface, excellent for people with small spaces.
On my experience, and the information and testimonials I gathered on the internet, the bad experiences you can go through when it comes to gardening are heavily linked to picking the wrong plants and products, and even if you do thorough research, you might still encounter hardships.
That is why you should begin the adventure having the right mindset, and be prepared to sometimes fail and just learn from your mistakes. I recommend you to check Ronda Kaysen's gardening adventure to get some courage and finally begin your expedition.
How to Grow a Garden
The first you need to do is pick a type of plant to go for. Ideally, it should be something you like, so that it ends up being an activity that you enjoy.
For example, flowers might be more delicate than regular plants and might require more specific environmental factors, in contrast to some vegetables, but the final results end up being incredibly beautiful.
Aesthetically pleasant plants are another alternative, the type of plant you grow for the sake of seeing them, just like flowers. These are the ones I went for, and they make me really happy with their growth and progress.
Vegetables require a different approach because you'll need to regrow them using their seeds, and each seed of each vegetable might require a different way of growing. Be it using a specific type of soil, fertilizer, or some other environmental factors.
They are often not that difficult to grow but depends entirely on the type of vegetable. All thanks to your efforts at growing them, you'll be able to reap what you sow and use them to prepare food, recipes, and snacks.
This choice is rather personal, so I recommend you to go based on feeling instead of logic, since the happier you become along the way, the better it'll be for both sides. You should also know how to pick the right plants. Check this guide for more information on the matter https://www.wikihow.com/Grow-a-Garden.
Picking and planning the space for your project is also necessary, and can only be hard if you own a lawn. If you are like me, you'll have to improvise in the small spaces of your house.
Some plants are good for indoor care, like cactuses, whereas others require more contact with the sunlight and fresh air, so take that into consideration when planning your gardening space.
Vegetables often require a lot of sunlight, direct or indirect. Some flowers are good with sunlight whereas others might die from it, and some plants do require less water than others. You should do your research and understand as completely as possible how to take care of the plant you decide to work with, to reduce the risks of failing.
With that said, failures and mistakes often become an experience that leads to improvement. In the end, it'll be a win-win situation for both you and your garden.
Gardening Tools and Supplies
First of all, if you own a lawn, your needs may be different from the ones who have indoor plants to take care of. Whichever type of gardener you are, essential garden tools are must-haves to facilitate the work effectively.
Good examples of these basic tools that are meant to make simple tasks easier for you include:
Planters: To create holes on the ground to let you plant specific types of products. These vary on size and wideness, so having multiple options might help you out at dealing with different plant varieties. You can also find these with another name: hand trowels.
A watering can: I personally own two, just because I liked the idea of owning a set of two elephant-shaped watering cans, one pink and one blue. They are cute, and certainly, help me out with the watering task. I often get the help of my girlfriend as well, so having a second watering can do help you enjoy the experience along with someone close to you.
A gardening spade or shovel: This will have you out dig bigger holes in the ground to plant pots or containers for bigger choices. Highly recommended for people who are not into kneeling to the ground as often.
A rake: For cleaning out whenever is needed, and gathering leaves or other natural residues.
Gardening shears or clippers: Some plants require to be cut in specific ways for them to grow healthy and strong, and others might require them for aesthetics reasons, so you'll need these for this reason.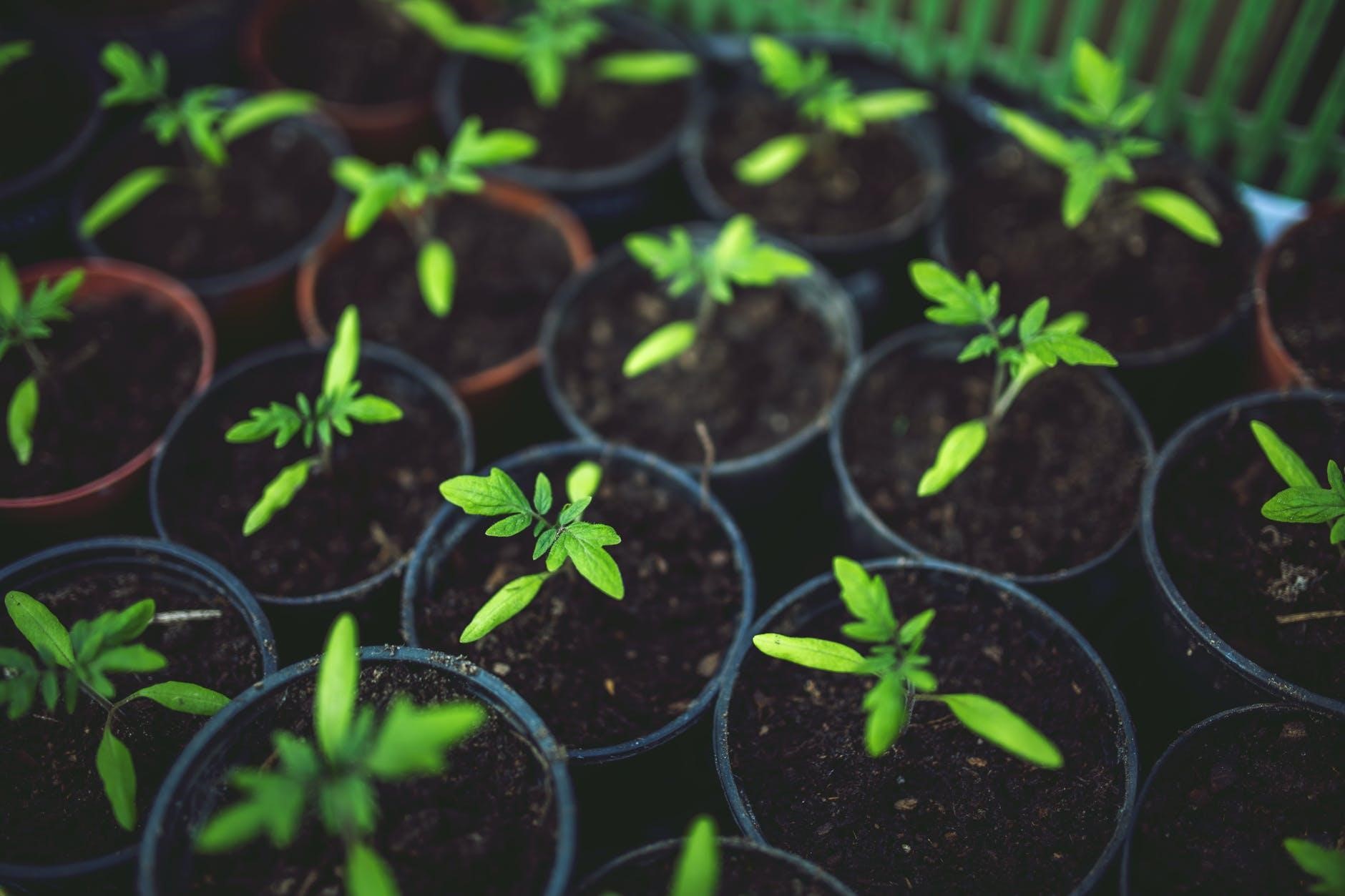 If you are an urban gardener with no lawn, you might have to buy containers to use. There are large containers used for many plants, and I personally own one, but there are also individual containers to plant specific plants that are better left alone.
Hanging containers are excellent for plants that are small and stand out, and you can even find big versions of these that can handle multiple plants at the same time.
I own three hanging pots. Two small pots, and one big pot for three plants I own. I also have two small cactuses that rest on the top of my CPU unless they are bathing in the sun.
You might want to get a gardening cart to move around the containers, pots, plants, and tools you end up purchasing. A gardening cart is especially useful for people who own big lawns and need to move around, and personally, I think they add authentic beauty to a garden.
The Mindset of a First Time Gardener
I can't emphasize this enough. Taking on the gardening challenge is no easy feat. Be prepared for failures and a lot of learning experiences along the process.
Plants can be complicated just like humans, each different type of plant has its own personality, and requires different levels of attention and care as well as other factors such as different environments, soil, and fertilizers.
Also, there are way too many stores selling gardening products out there, and the brands you can find vary greatly on both prices and quality.
Ideally, you should be prepared to fail because of bad decisions and poor judgments, as well as inexperience. It happened to me, and there's a big chance it will happen to you as well.
You should make sure to do proper research on the plant choices you decide to take care of. Not only on how to treat them and where you should plant them but also on recommended fertilizer and soils to use on them.
You should also be ready to research products more deeply on the internet. Thanks to the reviews left by previous customers, you can easily understand how a product works based on its popularity and review rates.
If you are still wondering how to even deal with the soil or use certain tools, there's no other easy way than looking for video guides on websites like YouTube and Google.
You shouldn't shy away from expanding your knowledge by reading and using the most powerful tool at our disposal: the internet, to answer your questions and solve your doubts.
Knowledge is the most powerful form of asset you can have when it comes to gardening since it easily surpasses any expensive tool you can buy.
This knowledge will turn into an experience that will prepare you for new challenges and will help you surpass problems in the coming future.
If you get frustrated along the way and decide to quit, you won't be able to enjoy the fruits of your labor, so keep on moving forward until you've at least maintained your garden for a couple of months. After that, everything will be much easier.