Have you ever considered owning your own swimming pool? If the answer is yes then now is a great time to consider purchasing especially with today's environmentally and health-conscious solutions.
Our new technology will allow you to be able to swim in freshwater. Quest is the leading name in chemical free-swimming pools and we hope this information will explain in more detail.
Most pools in the past have used chemicals such as chlorine to sanitize or clean the water so it's free of bugs that can cause stomach upset if swallowed or can affect someone's breathing when they are in the swimming pool or in close proximity.
With Quest that stands for Queensland Semiconductor Technologies, we have used many years of electronic experience and know-how to design develop and manufacture the world's most powerful non-chemical-based system.
Quest simply has to be tried to be believed, and because we know this, we are happy to give a 100% money-back guarantee after you have tried Quest in your pool.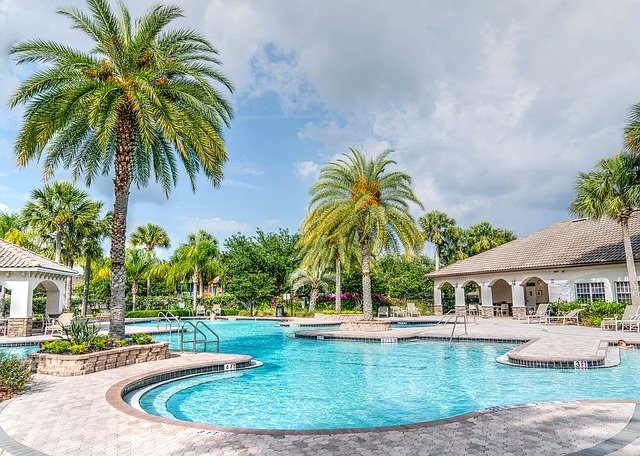 Can you imagine simply swimming in a pool with no smell of any chemicals, and if you swallow the water then don't worry simply drink it.
We don't recommend you do drink the pool water as you may find you swallow insects etc! A chlorine free swimming pool.
We have many advantages of why you should turn to this technology and if you look at our YouTube channel you will find many videos in relation to this. But these are some big advantages of Quest:
No chemicals in the water, you swim in freshwater.
No lingering scent from the pool, ideal for use in enclosed pools with commercial surroundings such as bars, restaurants, etc.
Swimmers with respiratory problems or sensitive skin will appreciate our benign, non-chemical approach.
The ions we put into the water have excellent latency and remain active for long periods after the sanitizer has been operated.
This contrasts with the chemical systems that need a longer operation, monitoring, and tops up with the active chemicals.
Low operation cost due to above, you only need the pool pump on a fraction of the time as you don't need the water flow.
This is a massive cost saving compared to UV systems and just about all other technology.
No handling and storage of toxic chemicals, no other systems or processes are needed such as salt-water chlorinators or UV.
Simple and quick to install and operate.
No bleaching of the pool surrounds, tiles, and erosion of swimwear.
Once you have a freshwater swimming pool cleaning system installed then you can think about investing in other leisure products to complement your awesome pool.
Why not think about a nice eating area with a baby, you can have this next to the pool area.
A gym area is great as again no inhalation of nasty chemicals when you are trying to work out.
For the kiddies why not have a shallow pool again sanitized with chemical-free water so they have no chance of drinking water that could be harmful to them.
---
Read Also:
---
Types of Pools
So now you know you can have fresh water to swim in, what sort of pool do you want? Companies can offer you many shapes and sizes of pools to suit your needs.
From large family pools, hydrotherapy pools and now a very popular pool is the plunge pool.
These are pools designed to fit most people's yards not taking up too much space but giving you a perfect refreshing swim but actually more of a soak.
These are being preferred over a hot tub because you can actually do some physical exercise rather than just lazying in a hot tub.
Hey if you want to relax in a hot tub instead go for it!
To summarise now with the recent Covid pandemic, the costs of air travel set to skyrocket, excuse the pun, people now want to spend leisure time at home or locally.
If you are fortunate to own a holiday villa with a pool to rent out or have a house that you have your own pool in the back yard then it's never been a better time to invest in a swimming pool.
Check out Chemical free swimming pool, where you can find your local Quest authorized swimming pool dealer. Thanks for reading our blog. Go on jump in ….Quest is the answer.