Hot weather is finally here which means that those who can't stand the heat must turn to their only savior – the air conditioner.
If you live in the city then you know how unbearable summer can be.
That's why having a proper AC is a must whenever hot temperatures arrive.
Now, those who live in the houses often neglect to maintain their air conditioner due to the fact that they have so many other tasks to finish on their to-do list.
Although that's completely understandable, it's not very smart. Regular maintenance is going to help you run this device smoothly for many years.
If you're not sure how you can do it, check out this guide that is filled with useful information.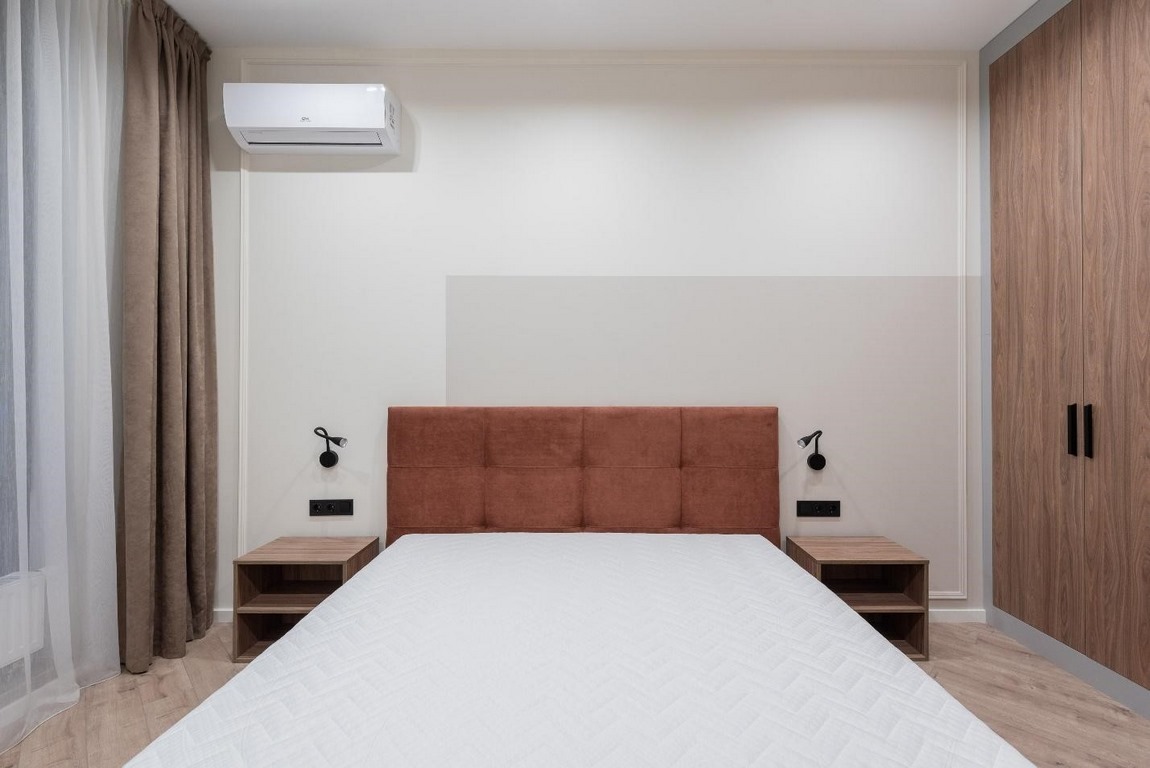 Everything You Need to Know About Maintaining AC
Air Conditioner Filters
Certainly, one of the most important tasks when it comes to cleaning your AC is precisely this one.
At least every two months (during cooling season) you should either clean the filters or if it's necessary, replace them.
Dirty and clogged filters can potentially block airflow and decrease the efficiency of this appliance.
When the airflow is hindered, air that goes through the filter can bring along a lot of dirt and other harmful things into the evaporator coil and aggravate the heat-absorbing capacity of the coil.
Furthermore, if you replace a damaged filter with a new, clean one, you are going to decrease AC's energy consumption by up to fifteen percent.
If you own a central air conditioner, then it's worth mentioning that its filters are placed somewhere up the return duct's length.
The most common filter locations are in ceilings, walls, furnaces, or even in the AC itself.
While you can find filters that can be used more than once, there are those that simply must be replaced.
Furthermore, you can purchase them in different efficiencies and sorts. If you are constantly using the AC then your filters may need more attention.
AC Coils
The AC's condenser coil and evaporator coil gather dirt over many years and months of service, clean filter hinders the evaporator coil from soiling very fast.
Still, it doesn't mean that the evaporator coil is not going to start collecting dirt.
Namely, the dirt decreases airflow and isolates the coil, decreasing its capability to absorb heat.
If you want to make sure nothing like this ever happens, find a good servicing company that is going to help you prevent this.
If you live in Singapore, then consider yourself lucky, because there are a lot of amazing experts out there.
Therefore, if that's the case, you can read more here to get yourself familiar with various services you can get from a professional. So, what can be done in this situation?
Namely, a technician should check the evaporator coil and clean it if that's necessary.
It's worth mentioning that condenser coils can also be extremely dirty, especially if the environment is very dusty.
If that's the case, then you should do anything that's in your power to minimize debris and dust that are placed right next to the condenser unit.
Falling leaves, dryer vents, and lawnmowers can all potentially cause a lot of debris and dirt.
---
Read Also:
---
Service Your AC's Condensate Drain Line
This drain line should be maintained regularly. Namely, it is here to get rid of the moisture that was gathered by the evaporator coil.
The evaporator oil then turns humidity into water that is supposed to be eliminated from the system.
Furthermore, if this line becomes too clogged, it can potentially cause moisture, leaks, and mold and that's why it would be recommendable to consult a technician to see what he or she has to say when it comes to this.
If he/she wants to ensure everything is alright, he is going to check the line to make sure it doesn't have any cracks or leaks.
If there are some, then a technician is going to fix them to prevent any further damage to the system.
Another thing he or she is probably going to do is to clean the condensate drain line to just be sure that there isn't any mold or bacteria lurking inside.
Deep Clean the Unit
Another great way to make sure your air conditioner is doing great is by having a deep clean on the system as frequently as possible.
Believe it or not, a solid deep clean can do so many amazing things for your air conditioner unit.
This is something that you can do all by yourself, without having to hire professional help.
So, how can you do it? You can start by turning off the unit to make sure everything is safe.
Then you should utilize a soft-bristle brush attachment, along with the vacuum to properly clean the exterior of your machine.
While doing this, you must be extremely gentle, especially when it comes to fins, since they are very fragile and delicate and can quickly be bent.
Once that's done, you should eliminate the top grille and then slowly get rid of the fan.
Place the fan to the side and make sure not to put additional stress on the electric wires.
Then employ the hose to spray the fin nicely from the inside and at the same to remove any additional debris. Then you can replace the fan.
Check The Performance
Once you're finished cleaning the unit, then it's the perfect time to evaluate its performance. That's something that you should do carefully and thoroughly.
How can you do it? You can do it by turning the AC up to the maximum power and then allow it to run.
Pay attention to how it is running and if you notice that there are some issues, then you may be in trouble.
On the other hand, if you see that the unit is running calmly and fluidly, it means that everything is fine.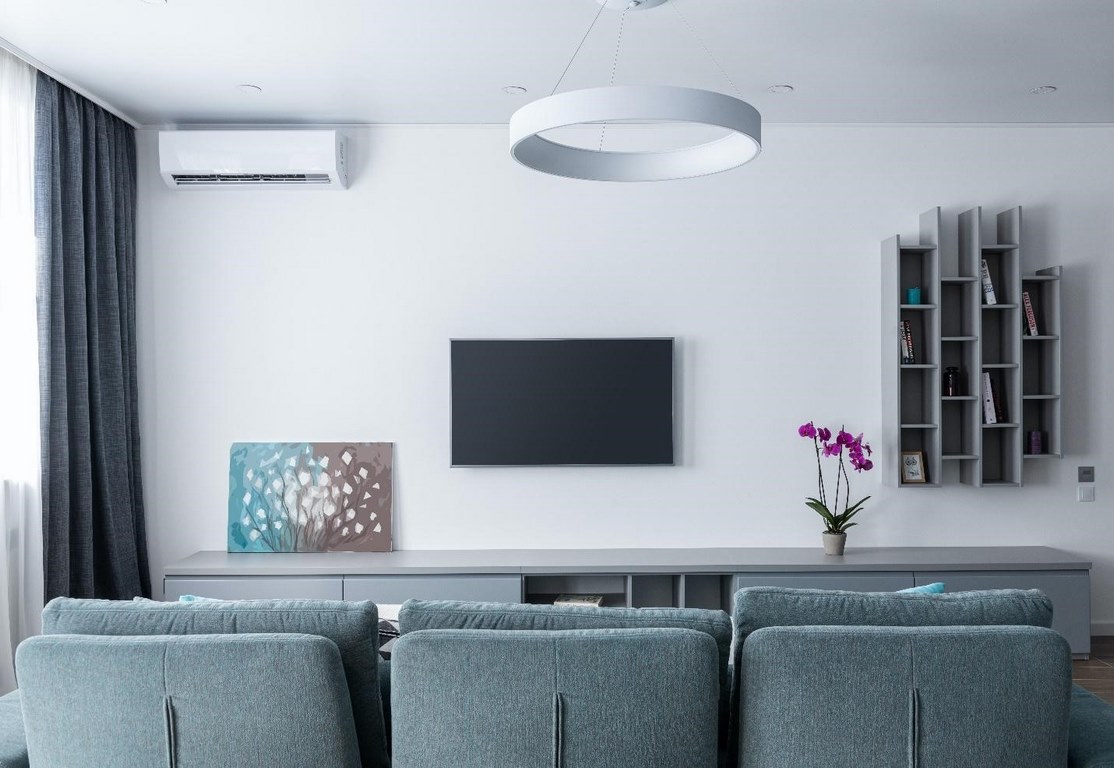 No matter how irrelevant cleaning the air conditioner may be to you, it is easy to see that it is something that has to be done regularly, or otherwise, you will not be able to fully enjoy this machine.