A citrus juicer is a piece of handy equipment for every kitchen.
Anytime you want to drink a fresh orange juice to boost yourself early in the morning, take a glass of iced lemonade on a hot day during summer, or prepare a lemon vinaigrette to dress your salad, there can be no better thing than freshly squeezed juice.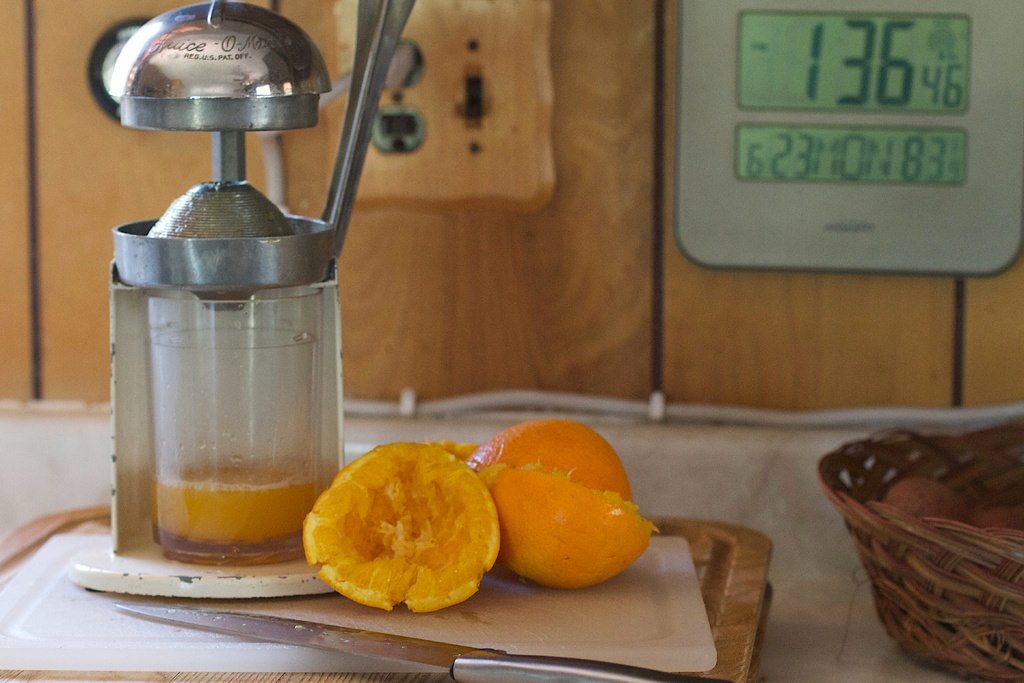 Thereupon, investing in the best citrus juicer is very essential in helping you get the best juice.
Consider the below factors when purchasing the best citrus juicer for your kitchen use.
1. Go for a Juicer That is Easy to Operate
Depending on the type of citrus juicer you buy, you will have to operate it in a certain manner.
For a manual citrus press juicer, you will have to manually squeeze the fruit between the juicer's two handles until you extract the juice.
This can be time-consuming and tiring in case one requires to juice large quantities of fruits.
On the other hand, electric reamers spin once you just press down on the reamer unit.
You will find other electric citrus juicers that simply let you insert a peeled fruit into the juicer and with the push of a button you juice.
The best citrus juicer would be the one that consumes the least of your time as well as energy to prepare your juice. Invest in such.
2. Consider the Quality of Juice it Produces
Of course, the quality of juice you get from a citrus juicer varies from one juicer to the other.
Manual citrus press juicers are greatly effective at squeezing out pure fruit juice without mixing it with the bitter oils from the fruits' skin or in the pulp.
Electric citrus juicers and in particular electric reamers directly squeeze the pulp into the juicer requiring you to strain it if you are the guy who does not like pulp. The juicer has no strainer.
Furthermore, some people feel that it makes the juice bitter since some of the oils that are bitter tasting get scrapped off the peel and end up being blended with the juice.
Depending on the quality of juice you enjoy drinking, purchase a citrus juicer that best suits your preferences.
3. Go for a Juicer That Is Easy to Clean and Store
Since manual citrus press juicers have a simple design, you can easily clean them and keep them in good repair too. Besides, they are stored very easily since most are of quite small sizes.
On the other hand, keeping electric citrus juices clean and in good repair can be a daunting task since they have motors and other additional moving parts.
Their big size as well can make their storage harder compared to the manual ones. Of course, the best citrus juicer is that which stresses you least when it comes to its cleaning, repair, and storage.
4. Consider Automation
One notable feature of manual citrus juicers is that they require no electricity.
Rather, the juicers use leverage to extract the juice from your fruits by squeezing them in between the handles of a suitable size. It operates much just like a pressing machine.
Electric juicers are automatic, obviously being powered by electricity. This is significant merit especially when one is juicing large quantities of fruits.
When investing in the best citrus juicer, ensure it is quite convenient.
5. Assess the Preparation Time
Time taken to prepare your juice is quite imperative when choosing the best citrus juicer for your kitchen.
While most of the electric citrus juicers require you to peel the fruits before inserting them into the juicer, manual citrus juicers do not need you to peel the fruits before juicing.
Thereupon, preparation time taken to juice using a manual citrus juicer is very little compared to an electric one.
Some electric juicers such as electric reamer will as well juice unpeeled fruits. Little preparation time can be a definitive advantage when looking for the best citrus juicer.
Arguably, the most essential quality in selecting the best citrus juicer is the amount of juice it gives you from a single fruit using the least amount of effort.
Whether you go for a citrus juicer that is manual or electric, ensure it is durable and produces a tasty juice, that is high in nutrients.