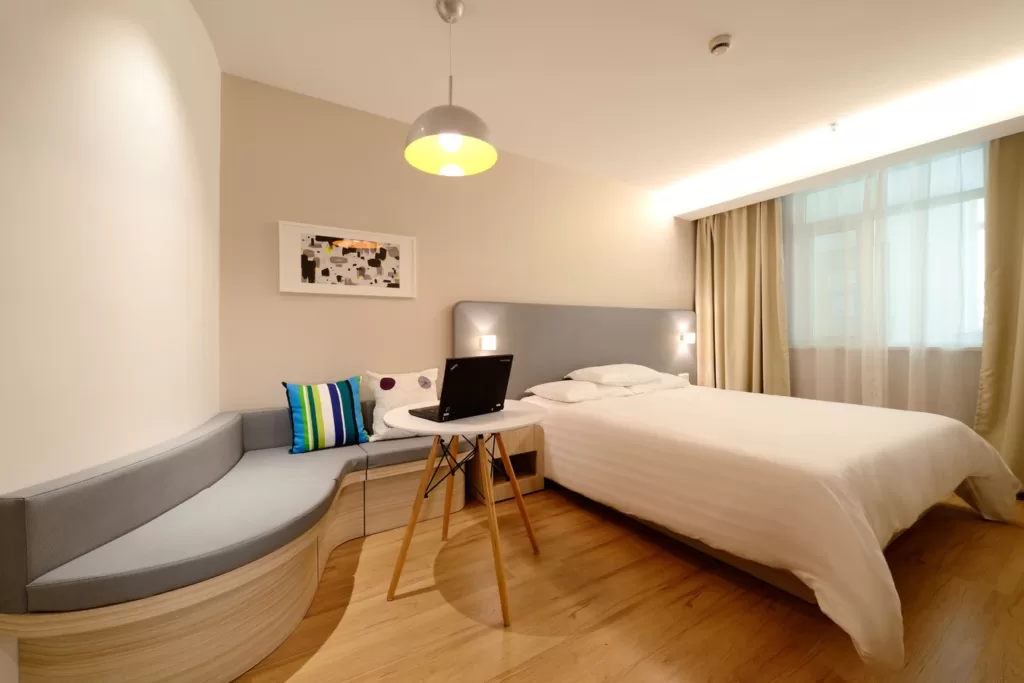 The importance of a good night's sleep cannot be overstated. It's the foundation of our physical and mental well-being, affecting everything from our mood to our productivity.
One key factor in achieving a restful night's sleep is creating a comfortable sleeping space. In this blog post, we'll explore the art of crafting comfort in your sleeping space and how it can lead to better sleep and a more serene state of mind.
1. Choose the Right Mattress
The importance of selecting the right mattress cannot be overstated when it comes to creating a comfortable sleeping space. Your mattress is the foundation of your sleep environment, and it plays a significant role in determining the quality of your rest. With so many factors to consider, such as your sleeping position, body weight, and any physical concerns, it can be challenging to find the perfect solution.
Fortunately, there are ways to make the process easier, such as seeking out a mattress sale in Utah. By taking advantage of discounts and specials, you can invest in a high-quality mattress that suits your unique needs and preferences.
2. Luxurious Bedding
Once you've got your mattress sorted, the next step is to dress it up with luxurious bedding. Soft, high-quality sheets and cozy blankets can make a world of difference in terms of comfort. There's nothing quite like slipping into a well-made bed with silky sheets and a warm, fluffy blanket.
When selecting bedding, opt for materials that feel comfortable against your skin. Cotton and linen are popular choices, known for their breathability and softness. For colder nights, consider a fluffy down comforter or a soft, plush throw. Customizing your bedding to your preferences is a delightful way to enhance the comfort of your sleeping space.
3. Pillows Galore
Pillows are not a one-size-fits-all accessory either. They play a vital role in providing the right support for your head and neck, ensuring that you wake up without stiffness or discomfort. There are various types of pillows available, including memory foam, latex, feather, and down. Each has its unique features, catering to different sleeping preferences.
If you're a side sleeper, you might need a firmer, more supportive pillow. Back or stomach sleepers might prefer something softer. Experiment with different pillow types and find the one that cradles your head and neck in the most comfortable way.
---
Read Also :
---
4. Room Darkening Curtains
A dark room is conducive to better sleep. To achieve this, consider installing room-darkening curtains or shades. These can effectively block out unwanted light, whether it's from street lamps, the morning sun, or nearby buildings.
Light can disrupt your sleep cycle by interfering with the production of melatonin, the sleep hormone. By creating a dark sleeping environment, you're signaling to your body that it's time to rest, enhancing the quality of your sleep.
5. Soundproofing
If you live in a noisy area or have noisy neighbors, soundproofing your sleeping space can be a game-changer. Unwanted noise can keep you awake and disrupt your sleep, leading to feelings of irritability and sleep deprivation.
To create a quieter sleeping environment, consider adding weatherstripping to doors and windows, using heavy curtains, and even using white noise machines or earplugs to drown out sounds that might disturb your slumber.
6. Aromatherapy
Aromatherapy is a delightful way to enhance the comfort of your sleeping space. Certain scents are known for their calming and sleep-inducing properties. Lavender, chamomile, and eucalyptus are popular choices.
You can incorporate these scents into your sleeping environment through essential oils, diffusers, or even scented sachets. Just a few drops of lavender oil on your pillow or in a diffuser can create a soothing atmosphere that promotes relaxation and restful sleep.
7. Clutter-Free Zone
A cluttered sleeping space can contribute to a cluttered mind. A chaotic environment can be distracting and stressful, making it harder to unwind and fall asleep. Take the time to declutter your sleeping space.
Keep only the essentials within reach and find a proper place for everything else. A tidy sleeping space not only promotes comfort but also contributes to a sense of mental clarity and peace.
8. Personalized Decor
Your sleeping space should reflect your personality and create a sense of comfort and serenity. Consider adding personalized decor to your bedroom.
This could include soothing artwork, family photos, or items that hold sentimental value. These personal touches can make your space feel uniquely yours, creating a sense of comfort and belonging.
9. Temperature Control
Temperature plays a significant role in sleep comfort. A room that's too hot or too cold can disrupt your sleep. To find the ideal temperature, think of the Goldilocks principle: not too hot, not too cold, but just right. If you have trouble maintaining the right temperature, consider using a fan or a small heater to adjust the climate according to your preference.
10. Proper Lighting
The lighting in your sleeping space also plays a vital role in crafting comfort. Bright, harsh lighting can be jarring, making it difficult to relax.
Consider installing dimmable lights or using soft, warm-colored bulbs. You can even use fairy lights or candles to create a cozy and relaxing ambiance in the evening, signaling to your body that it's time to wind down and prepare for rest.