Our choices matter more than ever in a world of rising environmental consciousness. From our daily habits to home decor, making eco-friendly choices can positively impact the planet. Sustainable options are available for creating a fragrant and inviting ambiance in our living spaces.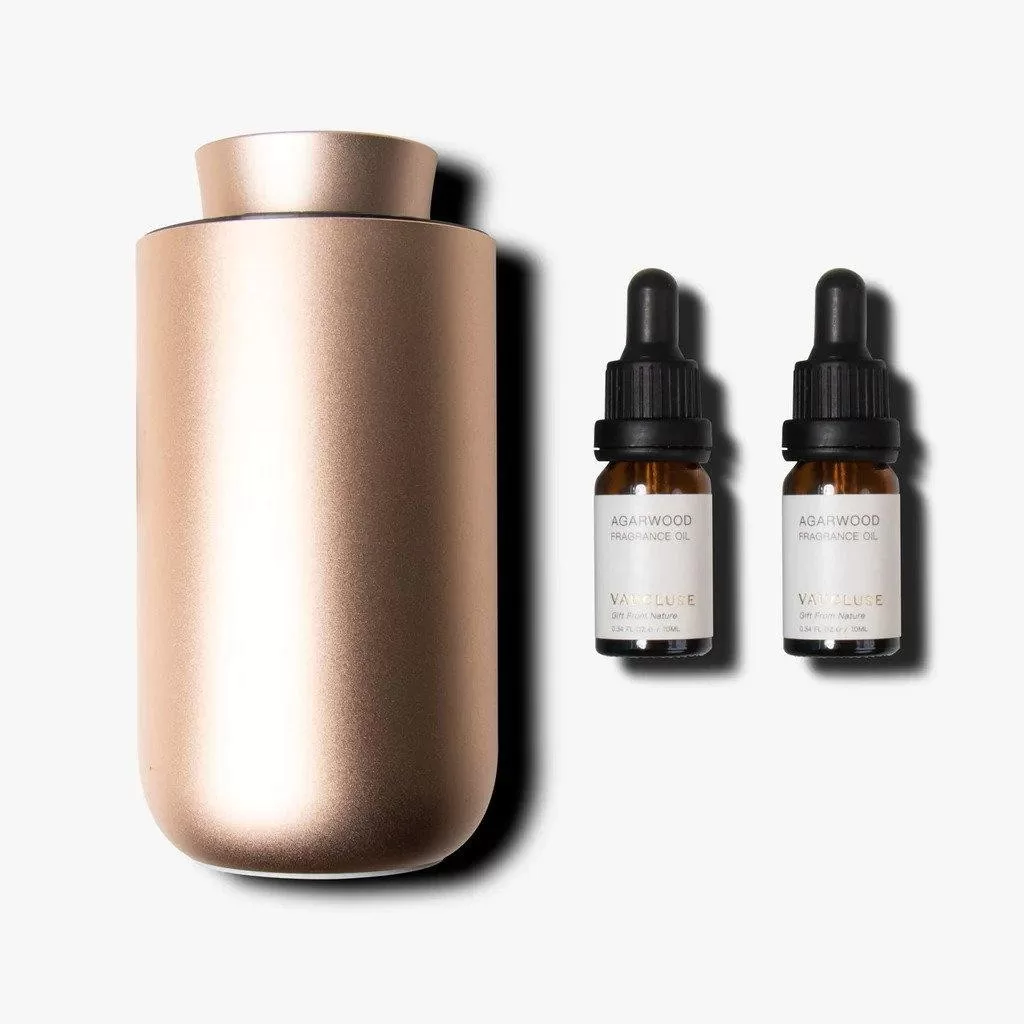 Electric oil diffusers have emerged as a popular choice for eco-conscious individuals, combining the benefits of aromatherapy with a commitment to the environment. In this article, we'll explore the world of sustainable electric oil diffusers, how they work, and why they are the perfect choice for those looking to enjoy eco-friendly aromas.
The Power of Electric Oil Diffusers
Electric oil diffusers are versatile devices that offer a simple and efficient method to enjoy the benefits of essential oils and fragrance oils.
They work by dispersing micro-particles of these oils into the air, where they can be inhaled or absorbed through the skin. Unlike traditional methods of aromatherapy, such as candles or manual diffusers, electric oil diffusers offer several distinct eco-friendly advantages.
Continuous Diffusion:
Electric oil diffusers provide a consistent and continuous diffusion of essential oils or fragrance oils. This means you can enjoy the benefits of your chosen aroma throughout the day without constant monitoring or replenishing. This is especially beneficial for those seeking a long-lasting aromatic experience.
Easy to Use:
An electric oil diffuser is incredibly simple. Add water and a few drops of your preferred essential oil or fragrance oil to the device, press a button, and let it work its magic. Most electric oil diffusers also offer customizable settings, allowing you to shift the intensity and duration of the diffusion to suit your preferences.
Safety First:
Unlike open flames from candles or heating elements in traditional diffusers, electric oil diffusers operate safely and efficiently. You can enjoy the aroma without the risk of accidents, making them ideal for households with pets or young children.
Humidifying Effect:
Many electric oil diffusers also double as humidifiers. They mix into fine mist in the air, which can help combat dryness and improve air quality in your living spaces. This added benefit contributes to overall well-being, especially during dry seasons or in climates with low humidity.
Sustainable Electric Oil Diffusers: A Greener Choice
When it comes to eco-friendly choices, sustainable electric oil diffusers are a wise option for several reasons:
Energy Efficiency:
Sustainable electric oil diffusers are designed to be energy-efficient. They consume minimal electricity, making them a cost-effective and eco-conscious choice for your home.
Reusable and Recyclable:
Many sustainable electric oil diffusers are made from reusable or recyclable materials. This means you can enjoy your diffuser for years to come, and when it eventually reaches the end of its lifecycle, it can be disposed of responsibly.
Natural Materials:
Sustainable electric oil diffusers are often crafted from natural and eco-friendly materials. These materials are durable and biodegradable, ensuring minimal environmental impact.
Low-Waste Operation:
These diffusers typically have minimal waste during operation. You only need to replace the water and oil mixture when it runs out without generating additional waste or emissions.
Ethical Sourcing:
Many brands that offer sustainable electric oil diffusers prioritize ethical sourcing of essential and fragrance oils. They work with suppliers who use responsible and sustainable practices in growing and harvesting plant-based materials for their products.
Customized Eco-Friendly Aromatherapy
One of the key advantages of sustainable electric oil diffusers is the ability to customize your eco-friendly aromatherapy experience. You can tailor your aromatic journey to your preferences, moods, and needs:
Essential Oils:
Choose from various essential oils, each with unique benefits. From lavender for relaxation to eucalyptus for clarity and focus, you can find the perfect oil to match your desired ambiance.
Blends:
Many eco-friendly diffuser brands offer pre-blended essential oil combinations designed to address specific wellness concerns. There's a blend whether you want to alleviate stress, boost your energy, or enhance your sleep.
Fragrance Oils:
If you prefer non-essential oil scents, you can opt for eco-friendly fragrance oils that offer a wide range of delightful aromas. From fresh citrus notes to warm vanilla, there's a fragrance oil to suit your mood and style.
Personalized Settings:
Sustainable electric oil diffusers typically come with customizable settings, allowing you to control the diffusion time and intensity. Whether you prefer a gentle and steady fragrance release or a more powerful burst of aroma, you can change the settings to bring it to the level of requirements.
Conclusion: An Eco-Friendly and Aromatic Future
Sustainable electric oil diffusers offer a harmonious blend of eco-consciousness and aromatic delight. They allow you to enjoy the benefits of essential oils and fragrance oils without compromising the environment. Their energy efficiency, reusable and recyclable materials, and ethical sourcing exemplify a greener choice for creating a fragrant and inviting atmosphere in your home.
Embrace the power of sustainable electric oil diffusers and elevate your living spaces with eco-friendly aromas that benefit you and the planet. In this environmentally conscious era, making responsible choices for your well-being and the environment is an aromatic journey worth taking.