Water softeners offer homeowners many years of reliable service when properly maintained. If the brine tank is cleaned regularly and appropriate high-grade salt is used for treatment and checking for "salt bridges," performance can continue well beyond its expected lifespan.
However, if these processes cease to function correctly, it may indicate it is time to seek professional assistance for a replacement.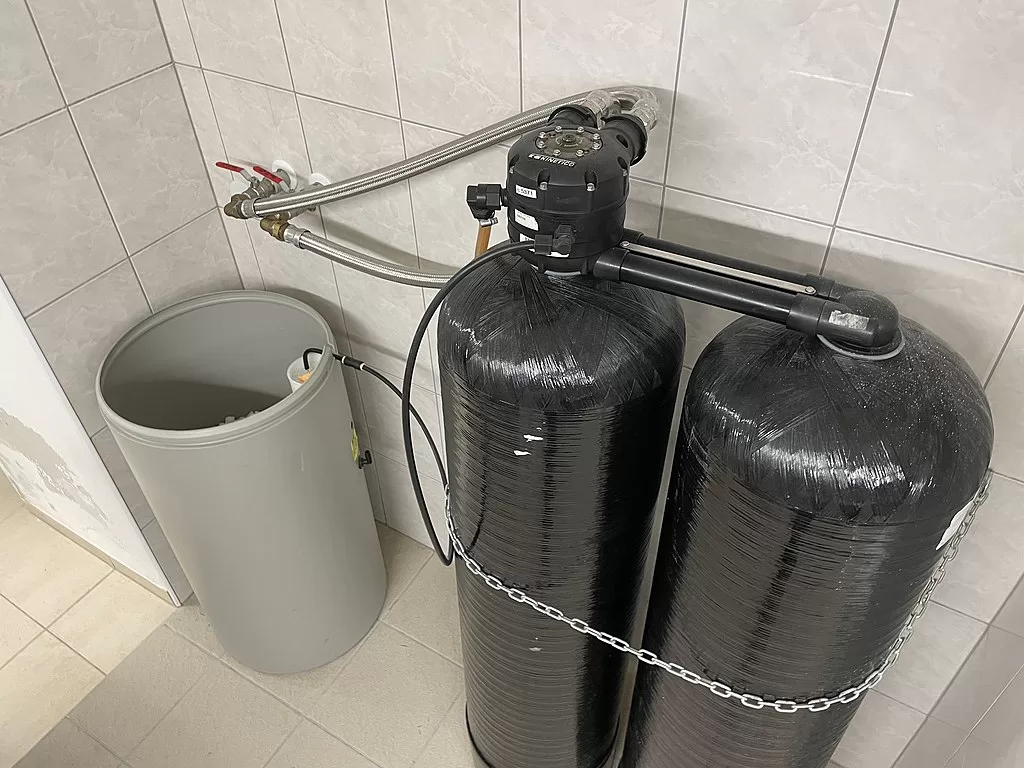 After reading today's blog, you can click on the following link to learn more about the costs of installing a water softener.
Here are four signs that indicate it's the right time to say goodbye to your old water softener and embrace a brand-new replacement.
Changes in Taste
Water flavor changes are often an indicator that your softener needs attention. If your water has become less smooth and has an unpleasant flavor, this could indicate either increased hardness levels or that contaminants have entered your supply source.
Water softeners use resin beads to extract hard minerals from water through ion exchange. If these resin beads become pitted or damaged, their ability to perform their task effectively diminishes and can lead to scale buildup, dull hair and skin, and other water quality issues.
Implementing the wrong type of salt or failing to maintain correct brine levels can also cause your system to malfunction, necessitating professional advice to ensure that you use the appropriate form for your particular water softener and that its brine tank has reached a reasonable level. Checking salt levels regularly should help avoid potential issues.
---
Read Also:
---
Crusty Buildup
Water softener replacements should occur every few years; however, there are certain indicators you can keep an eye out for that could signal its need. If your water begins tasting saltier or there is chalky-looking sediment around faucets and pipes, it could be time for an upgrade.
Water softeners work by trapping calcium and magnesium with negatively charged resin beads, but over time these become depleted, necessitating you to replenish them using salt.
If your softener stops working altogether or fails to regenerate properly, or isn't even producing sufficient water at all, it may be indicative of clogs or motor malfunction that requires professional diagnosis – don't wait any longer than necessary to have this checked out.
Low Water Pressure
Water softening systems in your home can benefit your skin, hair, and household appliances and reduce energy costs by decreasing hard water entering washers, dishwashers, and dryers. They may save money by reducing problematic water consumption for these appliances.
An undersized water softener may lower water pressure throughout your house, including showerheads, sinks, and faucets. If this has happened to you and water pressure has significantly declined recently, it could be because of an inadequately sized softener.
An undersized water softener may become clogged with resin beads and restrict water flow throughout your home. Furthermore, its sediment pre-filter can become blocked with iron particles and reduce pressure considerably. A whole-house water filtration system may provide the solution and prevent this from happening again.
Soap Scum
Have your showers, bathtubs, and sinks started looking grimy or covered with soap scum? This could indicate that it's time to replace your water softener.
Soap scum is composed of soap mixed with calcium and magnesium from hard water minerals, combined with body oils from dead skin cells and dirt from body oil shed off during bathing to form a sticky film that adheres tightly to surfaces, leading to mildew growth as well as foul smells from mildew spores creating over time.
Conclusion
Water softeners help eliminate mineral buildup in your water supply, helping prevent soap scum and other issues.
Please pay attention to how your household cleaning products perform and check your water softener's condition regularly to ensure it does its job. Regular service maintenance will extend its life further; speak to a house cleaner about keeping the home and softener pristine.