Water is one of the important components of our survival as human beings.
With up to 60% of our bodies made up of water, it only makes sense to ensure the use of quality water to avoid this priceless human resource from causing us strife.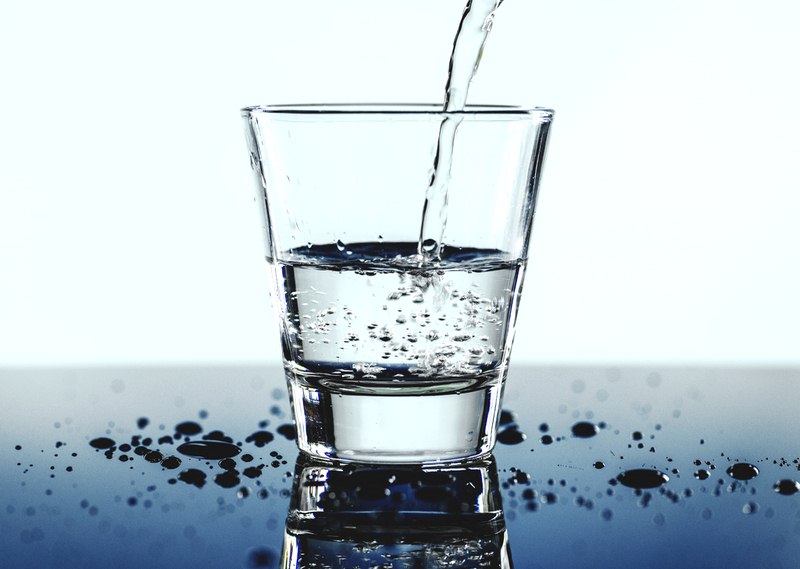 The sheer benefits of clean water cannot be overemphasized. Among such benefits include the general well-being of our bodies.
Sometimes, we are faced with the challenges of hard water, full of minerals flowing from our taps which cause the water to taste a certain way and cause all manner of issues to our plumbing and heating equipment.
Hard water can also make your skin itch. This is especially true if you suffer from Xerosis cutis (dry skin).
In more grave cases, it could cause your clothes to fade out easily. All these are characteristics of hard water.
Why Does Hard Water React the Way It Does?
Hard water contains quite a number of mineral constituents such as calcium, magnesium, lime chalk, etc.
While hard water is not a health hazard, it can be very dangerous when used for other industrial and domestic activities. Simply put, hard water is a total nuisance when having to clean up at home.
To solve this problem and avoid the damage which hard water causes to home appliances and other materials, you'll need a water softener.
Water softeners take out the excess minerals which are responsible for hard water, leaving it soft and less harmful to your clothes and homewares/equipment. Plus, your skin and hair will never have to appear dry or itchy ever again.
Types of Water Softeners
There are essentially two (2) types of water softeners, they are:
Salt-based water softener:
Salt-based water softeners make water soft by exchanging ions. It involves a chemical process where salts are exchanged for calcium and magnesium (the water hardeners).
This means that the chemicals that cause hardness in water are removed and replaced/exchanged with salt.
Salt-based water softeners aid soap lather thus making the process of doing your laundry a painless one. It also helps to avoid lime build up on your clothes and gives a soothing and silky feel on the skin.
Salt-free water softener:
As the name suggests, salt-free water softeners have no salt constituent. They soften water by crystallizing it, thereby weakening the hardness of the water. Salt-free softeners are also known as saltless softeners simply because they don't use salt.
There are also some other devices that claim to treat hard water without salts like magnetic and electromagnetic systems. We have seen quite a bit of evidence that prove electronic water descalers do not work.
Both water softeners are good and effective in softening water and fight against the harsh effects of hard water. However, there has been a heated debate as to which of the water softeners is better.
Below are a few examples of the difference between salt vs salt-free water softeners and why salt-free is better.
Salt-free Water vs. Salt-based Water
Here are a few reasons why salt-free water softeners are better than the salt-based ones:
For starters, since salt-free water is healthier than salt-based water, it only makes sense to stick with salt-free softeners. Excess salt is damaging to the overall health of a human.
Salt targets the proper functioning of the liver, and as a result, healths workers have continued to advise individuals to take conscious steps towards reducing their salt intake.
While health practitioners are calling for salt reduction, salt-based softeners are going in the opposite direction.
Salt-based water softeners add a noticeable amount of salt to the water and as such increase health risks associated with excess salt consumption. Salt-free softeners have no salt constituents and are therefore a healthier choice.
Apart from the health advantage, salt-free softeners are less expensive than salt-based ones. This means that they are more affordable and wouldn't cause a strain on your finances.
Salt-free softeners are also easier to install when compared to salt-based ones.
Many people find that maintaining salt-based water softeners can be a burden. First of all, salt-based softeners run on electricity thereby increasing the bills, but salt-free softeners are so easy to maintain and most of these do not require electricity to run.
A good quantity of water is wasted when using salt-based water softeners through the process of extracting mineral constituents from the hard water and replacing it with salt.
Salt-free water softeners do not go through these processes thereby conserving water. Some persons do not like the silky feel that saltwater gives after a bath. For such persons, they find salt-free water softer more satisfying.
Salt-based water softeners tend to be bulky in nature, thus, they take up space that could have been used for other purposes, while the salt-free water softeners maintain a relatively practical outlook.
The minerals that cause water to harden have been proven to be beneficial to health. Apart from unhealthily adding salt to the water, salt-based softeners eliminate these important minerals from the water.
On the other hand, salt-free water softeners do not remove these minerals. They only crystallize them thereby, changing their forms and reducing the harsh effects of hard water on household materials, but still keeping mineral constituents in place.