So, does it really matter what kind of water you are exposed to?
Most people ask themselves whether there's really a difference between hard and soft water. If there is, then should they equip their house with a filtration system or simply stop using tap water?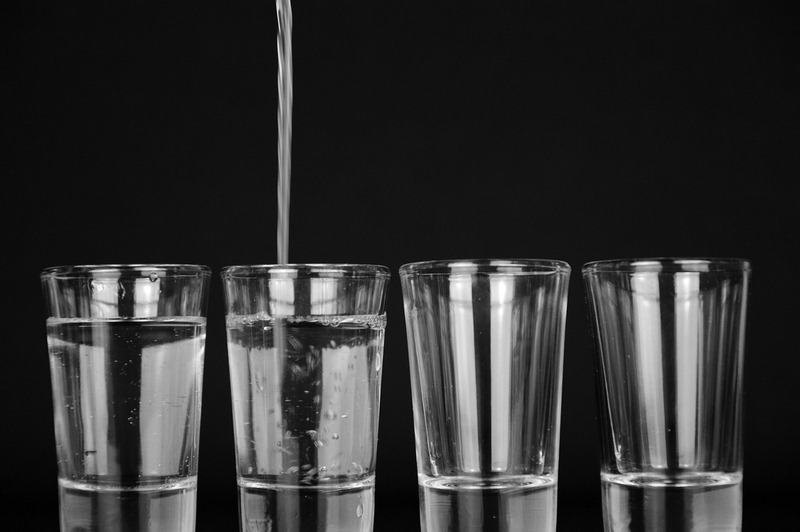 On the other hand, people also look for solutions that are reliable, on a budget, and provide them with what they need – in this case, soft water.
However, most of the time, we don't even realize that our home is operating on a hard water system that will have serious consequences in the long run.
Therefore, in today's article, we'll tell you everything about hard water, its risks and the importance of a water softener in all homes!
---
Read Also:
---
What's Hard Water?
Water in your household may be rated as either soft or hard depending on the degree of TDS – total dissolved solids. These solids are magnesium, calcium, some sulfates, and bicarbonates.
It is worth noting that all water may contain all of the above solids – to some degree. For example, certain countries may have a water system that's entirely fed by the lakes and reservoirs of a mountain, which contain hard water.
What Happens When You Have Hard Water in Your Home?
You may know that hard water is the main enemy of appliances such as the washing machine. There are countless cleaning products for appliances that are being advertised as preventing hard water damage.
But how does hard water damage your appliances? Also, is it responsible for other things as well? Let's see!
Scale Buildup on Appliances
If the water contains too many minerals, a lot of them will fall out of it and stick to your appliances. Any appliance that can heat water and use it is susceptible to scale buildup. However, it is known that unheated water can leave deposits around the faucet handles or on the showerheads.
This kind of buildup is present in your waste pipes and water supply lines. It can be compared with a plaque buildup in your circulatory system. Because of it, pipes will narrow and reduce the water flow.
When it comes to waste pipes, the mineral buildup will combine with organic matter and eventually require plumbing and frequent repairs.
Dry or Itchy Skin after Shower/Bath
Your skin can't get nourished if the water you bathe with is high in magnesium and calcium. This is because such water blocks your pores and natural oils can no longer hydrate your skin.
On top of that, mineral residues cannot be entirely removed with soap, as the latter doesn't dissolve properly in hard water.
Scratchy and Faded Clothes
Even though some laundry detergents come with water-softening additives that can solve the issue of scratchy and faded clothes, the minerals from hard water can still build up within your washing machine, thus shortening its life.
If pipes narrow due to mineral buildup, you can expect higher water bills, as you will use more water than usual.
Hard water makes it impossible to clean glassware. You will have to use rinses or hand polishing. This may also increase water use.
Stained Sink and Toilet

Water Heater Damages

Corrosion of Steel Pipes
As you can see, hard water comes with a lot of issues that have to be addressed. Naturally, if you rely on a municipal water source, you can't simply stop using it, as you'll have no other alternatives in terms of water supply.
This is why you should really consider installing a water softener in your home!
The Benefits of a Water Softener
Due to your water being softened, you will have a much easier time cleaning glassware, silverware, tiles, mirrors, cars, as well as any other plumbing fixtures.
Of course, you'll be able to make them shiny as well, with no extra scrubbing or rinsing required.
Soft water is known to promote softer skin, as well as much cleaner and smoother hair when compared to hard water.
Since soft water reduces soap curd, your cleaning sessions will be easier and require less effort.
Reduce Shampoo and Soap Use
Moreover, softened water is able to produce rich lather when combined with soap, thus reducing the amount of shampoo/soap you use overall.
Since no hard minerals will be trapped in the fabric of your clothes, they will be much softer, last for longer, and keep the whites white – so to speak – unlike the gray caused by hard water.
Laundry equipment, dishwashers, ice makers, coffee machines, water heaters, and any other water-based home appliance will enjoy a much longer lifespan. That's because softened water does little to no damage to them.
It has been proved that softened water can contribute to lower monthly energy costs, as well as to little appliance damage, as mentioned above.
The Bottom Line
By now, you should know exactly why a water softener is a must for all homes!
Essentially, it gets your house rid of hard water. The latter does not only affect your home but also your health, as magnesium and calcium within a hard water environment are not easily assimilated by your body. On top of that, they also affect your skin and hair!
However, escaping hard water means much more!
First of all, your entire plumbing system will require fewer repairs and maintenance as softened water won't damage it at all. This also means that you will never have to re-pipe your home if you have steel pipes.
Then, all of your water-based home appliances will work and last as much as they should. Your washing machine will not develop any mineral deposits and will not use hard water to damage your pieces of clothing.
Long story short – a water softener provides you with softened water that can keep you and your entire household safe from mineral buildup and scale deposits!