The plumbing system and its numerous components have a certain lifetime. So it's clear you'll need a plumber for repairs, upgrades, and even reinstallation sooner or later. With regular maintenance, your system will work well, and even if you have to do something on it, such projects can be planned and budgeted.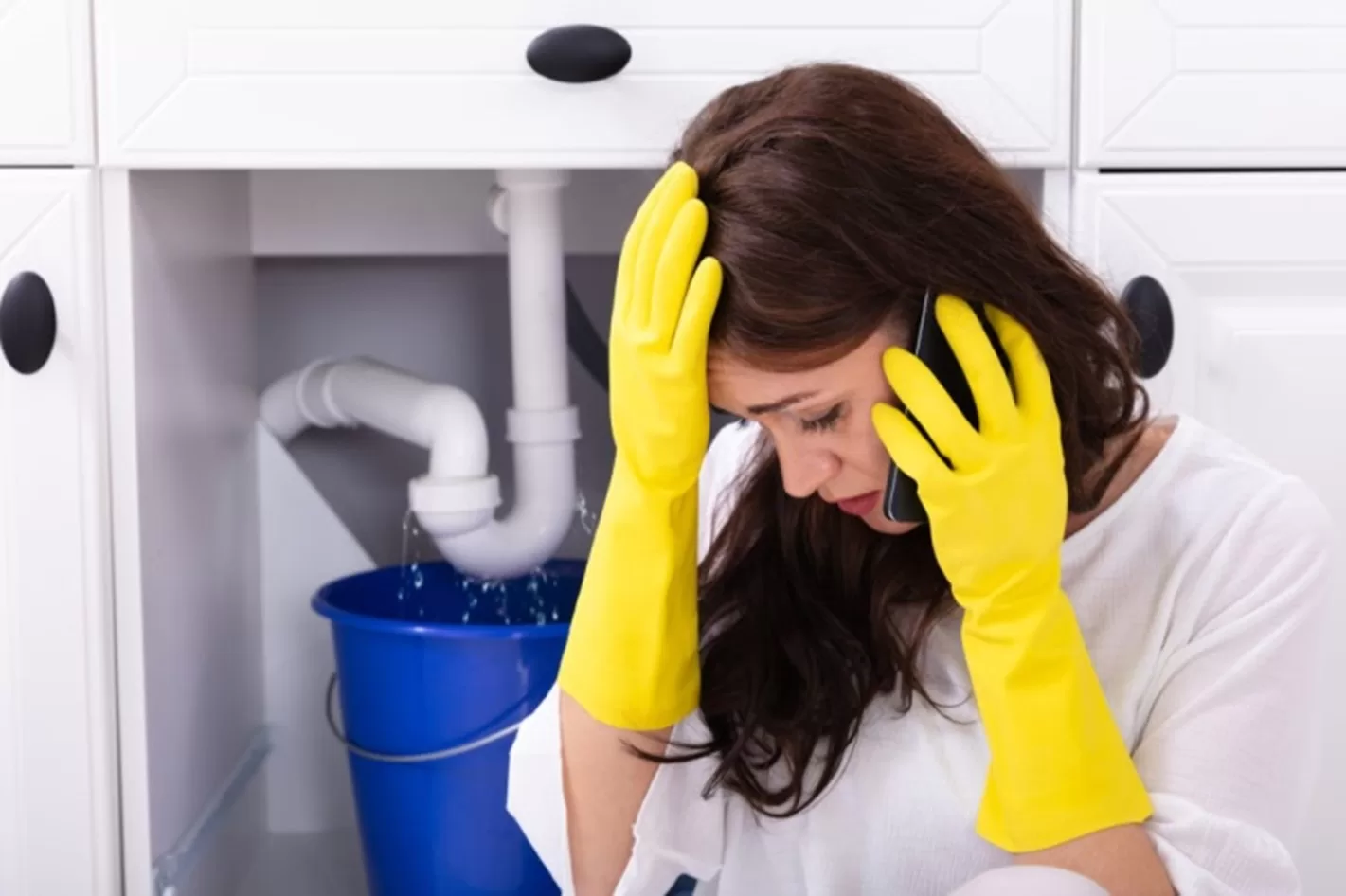 However, things don't always go according to plan, and situations that require emergency plumbing intervention might occur when you least expect them. Some breakdowns need an immediate response to prevent other plumbing problems and further damage.
These are the most common situations when you notice a water leak or issues with water flow. Things like this are especially critical if you live in an apartment because not only your living space is at risk but also other residential units. If you live in a house, major leaks, and a flooded apartment require an immediate response, but it's good to stop for a moment and really consider the urgency of the situation.
Asking an emergency plumber to come urgently carries additional costs, so if, for example, you can wait until morning to call them, that can save you a lot. Shut off the main water valve to prevent further leakage, secure the "crime scene," and wait for the experts. However, there are situations when emergency intervention is unavoidable.
Broken Pipes
This is definitely one of the most common reasons to call a plumber, but the situation's urgency depends on many things. If it's a ruptured pipe that causes major leaks, and the water pours down the walls, floods the floor, and overflows into other rooms, immediate intervention is necessary. Especially if a pipe under pressure bursts, because in that case, flooding occurs very quickly.
Keep in mind that the weather can significantly affect the situation's urgency. If a pipe bursts during the summer, a long-term lack of water can be a big problem for you. Likewise, if this situation occurs during the winter, the water that leaks in all directions can freeze, thus weakening and damaging the walls and construction.
Tips on preventing pipe bursting are listed below:
https://staysafe.org/7-tips-for-preventing-pipes-bursting/
Pipe bursts can happen at any time but are especially problematic during the winter. Poorly insulated pipes can freeze at low temperatures, and the first temperature rise can "shock" the material and cause cracking. So, you should pay particular attention if your plumbing system is older. In that case, if bursting happens, you have no choice but to call a plumber as soon as possible.
---
Read Also:
---
Any Major Leak
Cracked and rusty pipes are not the only source of water leaks. That can happen on joints, safety valves, and seals, but also around kitchen and bathroom fixtures and appliances like water heaters. Whatever the cause, the sooner you spot it, the better. Certainly, you won't need an emergency plumber if you notice a few water drops under the sink.
If you turn the water off, that problem can wait for "regular" intervention. Still, if water leaks can come into contact with gas lines or electrical wiring, it's a major hazard. So if you spot a puddle or spilling water near the installation, an urgent plumbing emergency is necessary. Better safe than sorry.
On the other hand, you can never be sure that even a minor leak hasn't caused greater damage that may not be visible to the naked eye. For example, water that leaks for a long time can enter the walls and support structure and weaken it over time. Also, there's the problem of moisture and mold, which isn't visible either but can lower the air quality in your home and cause many health issues.
Water Heater Problems
The water heater is a handy device that provides hot water in the household 24/7. Like many other devices, it's prone to breakdowns that can be minimized by proper maintenance and regular inspection. If you still notice leaks or pressure problems, you might want to investigate them. But don't try any DIY repairs or installation, and here's why.
Many things can affect the occurrence of water heater problems. Malfunctions can result from improper maintenance and amateurish repairs, but also from age. If the device is old and worn out, there's a higher probability of breakdowns that may require emergency plumbing services.
Water heaters use not only water but also electricity and gas. Therefore, you must react to the slightest problem with this appliance to prevent accidents. So if you spot any leaks, strange smells or sounds, or non-heating of water, these problems should be dealt with as soon as possible.
Sewage Problems
Many things can indicate a sewer problem that requires emergency action. Clogged toilets, gurgling sounds, poor water flow, outflow, and water leaks can be signs of severe sewage backup. And, of course, there's the unavoidable smell, which in most cases implies sewage issues.
If this problem were to be ignored, it would almost certainly lead to even greater damage. Spilling wastewater is something you don't want in your living space. Besides the fact that the area can be flooded, there's also the problem of an unpleasant smell. If it gets into the walls and furniture, it's a big problem to solve it.
Gas Leakage
Plumbers are responsible for plumbing and sewage systems but can also handle gas issues. You might not think of calling these experts if you notice, for example, gas leakage from your furnace or copper pipes. But certified plumbers are at your service for these problems.
A gas leak in the house can cause a fire, explosion, and numerous health issues. So you must take it seriously and don't touch anything. It needs a professional approach, so as soon as you notice a strange smell similar to rotten eggs, your first thought should be a gas leak. In that case, evacuate the house before calling an emergency plumber.
Sometimes, it might be hard to estimate whether your plumbing situation is an emergency. If these problems occur at night, on weekends, or during peak seasons, it's always better to call a plumber to solve them as soon as possible.