Commercial plumbing systems are significantly more susceptible to experiencing issues due to the tremendous daily pressure exerted on them.
Quickly addressing these issues can help prevent businesses from losing customers, reducing manufacturing efficiency, and losing team member productivity. But when left unfixed, these issues may eventually affect the business's bottom line.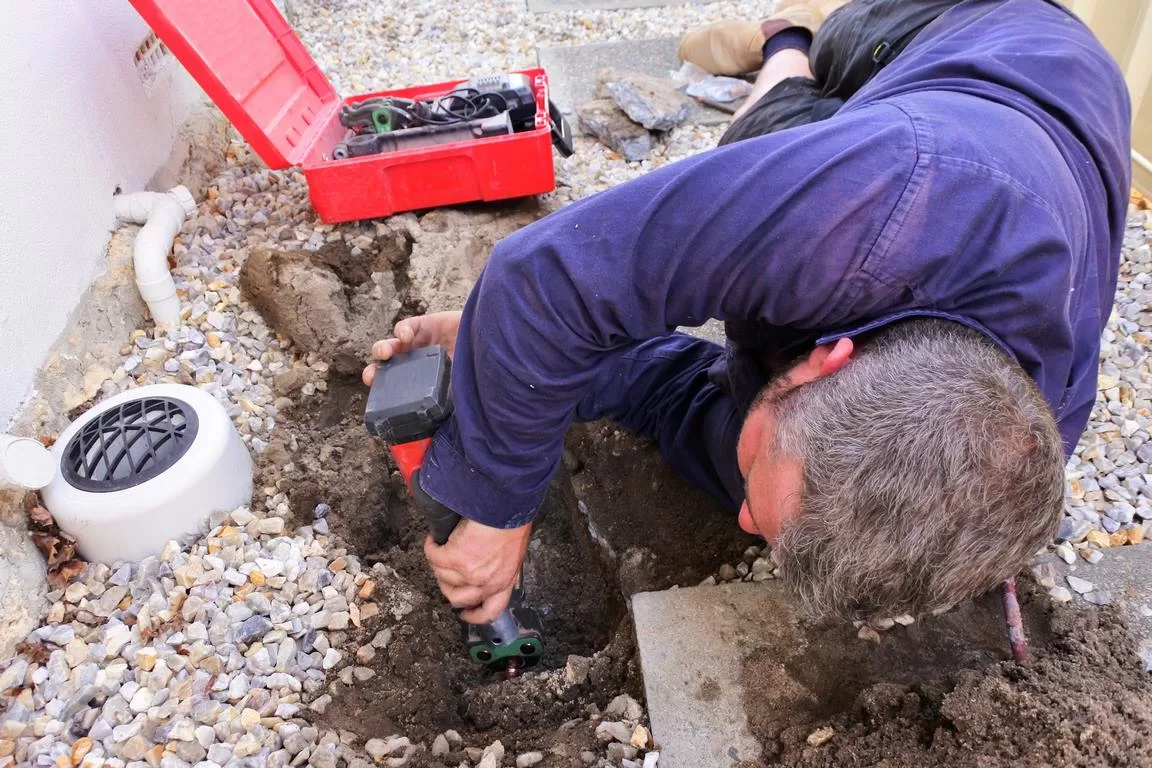 Handling even the most minor plumbing problems can help prevent non-compliance with regulations, unsanitary situations, and hefty fines which might result from lawsuits. Regular maintenance from professional plumbers is one of the best remedies for keeping commercial plumbing systems in good shape.
Understanding what to look for or anticipate can help prevent costly plumbing problems. The guide below can take you through some of the issues to look out for in your commercial property:
1. Clogged Drains
Commercial properties have higher chances of experiencing clogged drains due to the larger volumes of waste that pass through them daily. More people use the drainage systems of kitchens and toilets in commercial properties, with some not considering what goes down the drain, leading to a massive debris build-up.
Some signs of clogged drains include water backup, slow drains, water puddles near a tub or sink, and strange sounds from your pipes. Multiple drains can also back up, leading to water shortages or flooding.
---
Read Also:
---
2. Water Temperature Issues
Increased usage of commercial water heaters without standard regular adjustment or maintenance can strain them, making them work much harder to deliver the proper water temperature and disrupting your everyday business operations. Straining your water heaters can make them prone to breakdowns or quick deterioration, leading to fluctuating temperatures, water staying too hot or not heating at all, and complete stoppage of the hot water supply.
It's best to contact professional plumbers if your commercial property has water temperature issues rather than trying to fix them yourself. DIYs can lead to short circuits, electrical outages, and burns from hot, high-pressure water outflows. Commercial plumbers in Blacktown are among the professionals in Sydney you can contact to help you with water temperature issues and related plumbing problems.
3. Leaks
Commercial properties have much more complex plumbing systems. Many pipes and plumbing fixtures in these buildings can make leaks hard to notice, and they can occur in toilets, sinks, pipes, or faucets. With sustainability in management being crucial in property management, you can cut costs by handling even minor leaks to prevent severe plumbing issues.
Noticing leaks in faucets or toilets might be easy, but detecting silent leaks can be much more challenging. These leaks occur in walls or underground pipes and can lead to costly damage. Some signs of silent leaks include blistering paint, bulging walls, musty smells, increasing water bills, water spots in one area, and mold or mildew growth.
4. Damaged Pipes and Line Breaks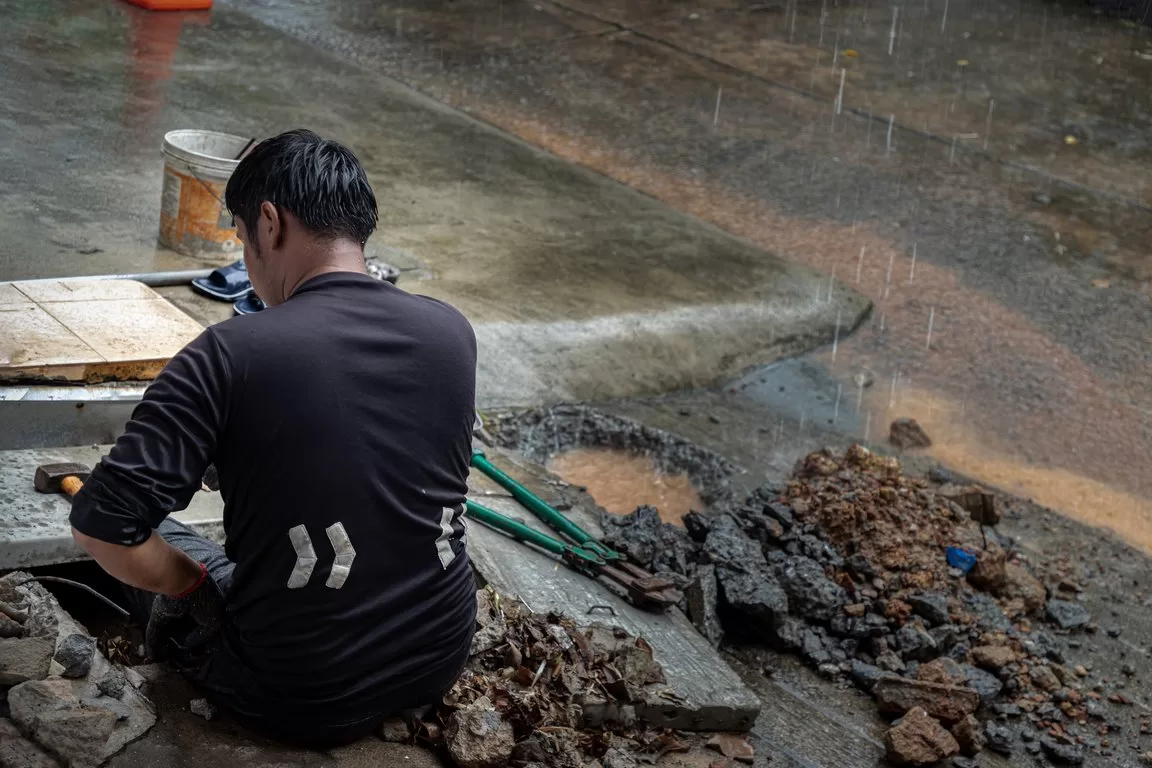 Commercial properties require large volumes of water for the success of their daily operations. These buildings have a network of pipes to supply water throughout the establishment and can be prone to cracking, splitting, or bursting as they hold these large water volumes.
Sewer lines or main water supply pipes can also break without causing immediate issues. Ignoring and not fixing them in time can lead to pipe bursts, sewage backups, water pressure changes, or flooding. You can do regular maintenance checks to prevent line breaks.
5. Broken Toilet Fixtures
Toilets in commercial properties experience much frequent traffic. With time, urinals, faucets, and toilet handles require plumbing repairs or replacements. Some broken fixtures, like toilet handles, are due to abuse from people, and failing to repair them can cause severe health concerns.
You can switch to button-style flush toilets, which are impervious to abuse, or upgrade to automatic flush toilets to deal with the issue of broken toilet handles.
6. Low Water Pressure
Low water pressure is a plumbing issue in commercial properties as they need large volumes of water. It can be due to damaged or clogged pipes, leaks, or malfunctioning pumps. Commercial buildings have pumps to maintain the water pressure. A professional plumber can help you diagnose the situation and regain normal water pressure.
7. Sewage Odors
Unpleasant smells are plumbing issues that can largely affect your business's success. They can disgruntle your team members and drive away potential customers. Sewage odors can be due to ineffective damp dry traps, blocked vents, or damaged drains.
Dry traps refer to u-shaped pipes or tubes connecting to the ends of drains that contain liquids that prevent sewer gases from entering the building's interior. The trap can't prevent odors from leaking into interior spaces when dry. Vents allow sewer gases to escape by equalizing the pressure of wastewater going down your plumbing system. Blocked vents can't release these gases, which build up in your facility.
Conclusion
Owning or managing a commercial property has continuous challenges, with plumbing issues being one of the major ones. Ensuring fully functional plumbing systems is crucial to avoid costly expenses and losing customers.
Knowing the potential plumbing problems in commercial buildings can help you handle them before the situation worsens. The guide above informs you about some of the most common commercial plumbing issues.