Plumbing fixtures are essential components of any home's plumbing system. They not only play a crucial role in the functionality of your plumbing but also contribute to the aesthetics of your home.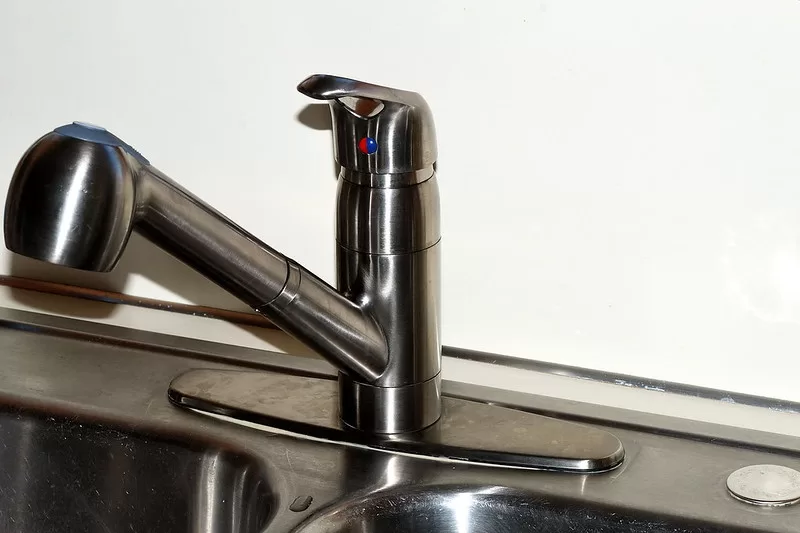 With so many options available in the market, choosing the right plumbing fixtures can be overwhelming. This ultimate guide will help you make informed decisions by discussing factors to consider when choosing plumbing fixtures, types of plumbing fixtures, materials, and eco-friendly options.
Factors to Consider When Choosing Plumbing Fixtures
Functionality
The functionality of plumbing fixtures is critical when choosing the right fixtures. Here are some factors to consider:
Water Pressure: The water pressure in your home will determine the type of fixture you need. For example, if you have low water pressure, you should consider low-flow fixtures.
Durability: Plumbing fixtures should be durable and long-lasting. Look for fixtures made from high-quality materials that can withstand frequent use.
Installation: Consider the installation process when choosing fixtures. Some fixtures may require a professional plumber for installation.
Style and Aesthetics
Plumbing fixtures can enhance the aesthetics of your home. Here are some factors to consider when choosing fixtures based on style and aesthetics:
Personal Style: Choose fixtures that match your personal style and the overall décor of your home.
Finish: The finish of the fixtures can also contribute to the overall aesthetics. Some popular finishes include chrome, brass, and stainless steel.
Maintenance: Consider the maintenance required for each type of fixture. Some finishes may require more maintenance than others.
---
Read Also:
---
Types of Plumbing Fixtures
Faucets
Faucets are essential fixtures in any home. There are various types of faucets to choose from, including:
Single-Handle Faucets: These are easy to operate and ideal for small sinks.
Double Handle Faucets: These are ideal for larger sinks and offer more control over water temperature.
Touchless Faucets: These are hygienic and convenient, especially in high-traffic areas like kitchens.
Showerheads
Showerheads are another important plumbing fixture in any home. Some common types of showerheads include:
Fixed Showerheads: These are fixed to the wall and provide a consistent flow of water.
Handheld Showerheads: These are detachable and offer more flexibility in directing the water flow.
Rain Showerheads: These showerheads simulate the feeling of rain and are ideal for relaxation.
Toilets
Toilets are a crucial plumbing fixture that requires careful consideration. Some common types of toilets include:
Two-Piece Toilets: These are the most common types of toilets and consist of a separate bowl and tank.
One-Piece Toilets: These are more compact and easier to clean than two-piece toilets.
Wall-Mounted Toilets: These are attached to the wall and offer more floor space in small bathrooms.
Bathtubs
Bathtubs are a luxurious addition to any home's plumbing system. Some common types of bathtubs include:
Standard Bathtubs: These are the most common type of bathtub and come in various sizes and shapes.
Clawfoot Bathtubs: These are freestanding bathtubs with decorative feet and are ideal for vintage-style bathrooms.
Whirlpool Bathtubs: These have jets that massage the body and provide a relaxing experience.
Sinks
Sinks are another essential plumbing fixture in any home. Some common types of sinks include:
Undermount Sinks: These are mounted underneath the countertop and provide a seamless look.
Drop-In Sinks: These are inserted into the countertop and are easy to install.
Vessel Sinks: These are placed on top of the countertop and offer a unique look.
Bidets
Bidets are becoming increasingly popular in modern bathrooms. They are used for personal hygiene and can be integrated into the toilet or installed as a separate fixture.
Materials of Plumbing Fixtures
Stainless Steel
Stainless steel fixtures are durable, easy to clean, and resistant to corrosion. They are ideal for modern and contemporary bathrooms.
Chrome
Chrome fixtures are popular due to their sleek and shiny finish. They are durable and easy to maintain.
Brass
Brass fixtures provide a vintage look and are often used in traditional and classic bathrooms. They require regular maintenance to prevent tarnishing.
Copper
Copper fixtures provide a rustic and warm look and are ideal for farmhouse-style bathrooms. They require regular maintenance to prevent patina.
Ceramic
Ceramic fixtures are durable and easy to clean. They are often used in modern and minimalist bathrooms.
Eco-Friendly Plumbing Fixtures
Low-Flow Toilets
Low-flow toilets use less water per flush and are ideal for water conservation. They can save up to 16,000 gallons of water per year.
Water-Saving Faucets
Water-saving faucets use less water without compromising performance. They can save up to 30% water compared to traditional faucets.
Tankless Water Heaters
Tankless water heaters provide hot water on demand and use less energy compared to traditional water heaters. They can save up to 50% on energy costs. Choosing the right plumbing fixtures is essential for your home's functionality and aesthetics. Consider the factors discussed in this guide, including functionality, style and aesthetics, types of fixtures, materials, and eco-friendly options.
Hiring a professional plumbing company like Indigo Home Services can ensure that your fixtures are installed correctly and efficiently. Contact Indigo Home Services for all your plumbing needs, and make sure to choose the right plumbing fixtures to enhance your home's overall functionality and style.