You've been dreaming about renovating your bathroom for quite some time. Outdated tile, old-fashioned fixtures, a worn-out vanity—they all cry out for an upgrade. However, before embarking on this exciting endeavor, it's crucial to comprehend the intrinsic value such a renovation holds.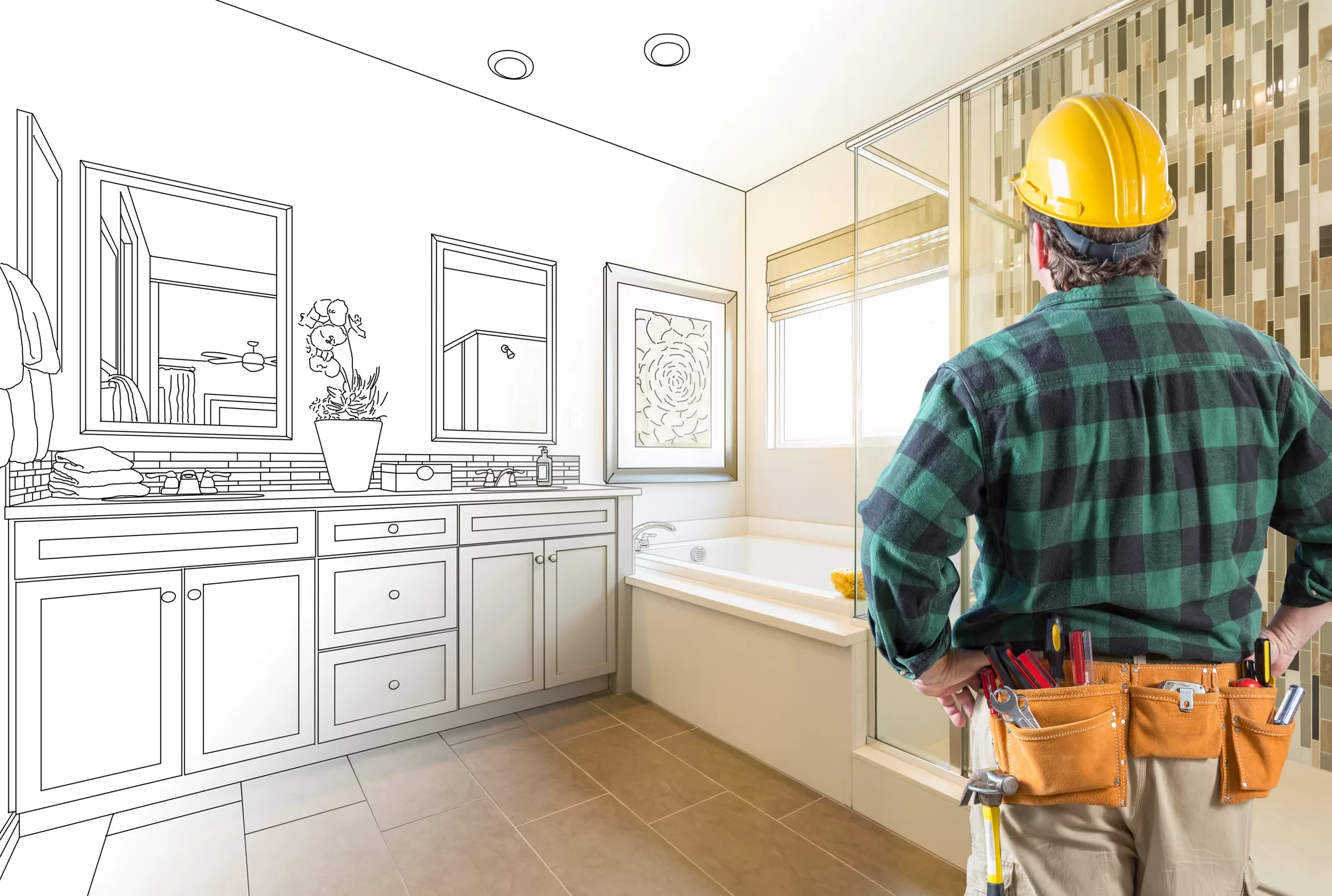 'Investing in your home' goes beyond simple aesthetics or comfort. It involves intelligently allocating resources to enhance your home's functionality, increase its market value, and, ultimately, elevate your lifestyle.
Bathroom renovations provide a substantial return on investment (ROI), representing one of the most efficient ways to boost your property's overall value while enhancing your quality of life. To fully grasp the significance of a bathroom renovation, here are some key benefits you may not be aware of:
Enhanced Functionality and Comfort
A bathroom renovation provides an opportune time to tailor the space to your needs and preferences. Do you always struggle with storage space? This bathroom renovation time could be your chance to add the extra cabinets or shelves you need.
Is the current lighting not to your liking? You can use this opportunity to bring a brighter ambiance or craft a relaxed spa-like atmosphere. The choice is yours.
The comfort aspect shouldn't be underestimated either. Utilizing the renovation time to turn this area into a place of relaxation can significantly improve your everyday life. After all, there's nothing quite like a long soak in a beautiful tub to wash away the day's worries.
---
Read Also:
---
Energy Efficiency
Remodeling your bathroom presents the perfect opportunity to consider energy-efficient upgrades. For instance, installing a dual-flush toilet or a water-efficient showerhead can drastically cut your water usage. This isn't just beneficial for the planet—it also reduces your utility bills.
Additionally, should you decide to sell your home, energy-efficient fixtures, and appliances can be a significant selling point. Many buyers are environmentally conscious and seek out homes with eco-friendly features. By selecting energy-efficient upgrades, you're making an investment that pays dividends now and in the future.
Preventive Maintenance
Keep in mind bathroom renovations go beyond aesthetics and comfort. They also play an integral role in preserving the health and structure of your home. Bathrooms face regular exposure to moisture, which can result in issues like mold, mildew, and even structural damage if unmanaged.
Any hidden problems can be addressed during a renovation, such as leaks within the walls or a faulty plumbing system. Catching these problems early saves you from potential large-scale, costly repairs in the future. So, while you're enjoying your new rain shower or soaking tub, remember that your renovation has also granted your home a clean bill of health.
Increased Home Value
When you invest in a bathroom renovation, you channel resources into one of your home's most valuable assets. It's well-known within real estate circles that kitchen and bathroom upgrades can dramatically increase a property's value. After all, potential buyers thoroughly inspect these rooms.
A sleek, modern bathroom can be a standout feature that heightens your selling price. Despite requiring a larger upfront investment, significant overhauls can also offer substantial returns. Whether installing a new sink, retiling the floor, or transforming the entire room, you're not just spending but investing in your home's financial future.
Design Appeal and Aesthetic Upgrades
The impact of a visually appealing space shouldn't be downplayed. From a fresh coat of paint to new tiles and fixtures, the changes you make can turn your bathroom from 'blah' to 'beautiful.' An attractive bathroom can make your home feel more welcoming and enjoyable.
Aesthetic upgrades aren't just about visual appeal; they can affect your home's attractiveness to potential buyers. A stylish, contemporary bathroom could be the difference between a quick sale and a property that languishes on the market. When buyers see a bathroom requiring no additional work, they're likely to make a competitive offer, making your design-focused renovation a profitable venture.
Health And Well-Being
Last but certainly not least, a bathroom renovation can contribute to your overall health and well-being. An updated, well-ventilated bathroom can prevent the growth of mold and mildew, reducing potential health risks. Improvements like a better lighting scheme can enhance visibility and safety, particularly for older adults.
On a deeper level, creating a spa-like environment in your bathroom can provide a much-needed space for relaxation and stress relief. Whether a soaking tub for long, relaxing baths or a rain shower for a therapeutic experience, these enhancements can contribute to a healthier, happier lifestyle.
Conclusion
A bathroom renovation is more than just about crafting a beautiful space. It's about boosting your home's value, making your daily routine more enjoyable, reducing your environmental footprint, and safeguarding your home's structural integrity.
The next time you fantasize about a bathroom renovation, remember that it's more than an upgrade—it's a strategic investment with benefits extending into the future. With careful planning and strategic choices, your renovated bathroom can become more than just a room—it can be an asset.