So, you are thinking about buying property and want to know where in the world is hot for real estate investment right now. We will provide you with four diverse options from different corners of the globe so you can make a more informed decision about where you want to invest.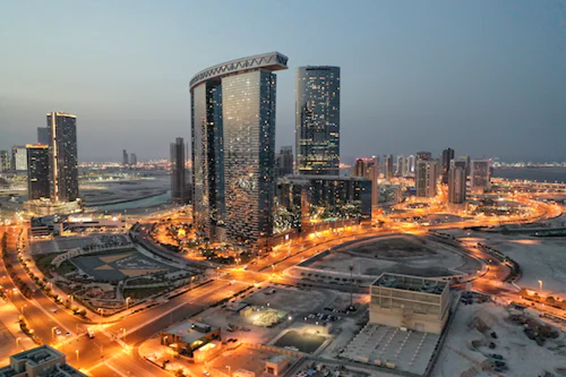 Read on to learn about property investment opportunities in Abu Dhabi, UAE, Berlin, Germany, Austin, Texas, and Melbourne, Australia. Each city has huge benefits for property investors, so let's dive into each in more detail.
We will also discuss investing in residential or commercial properties in these hot destinations. Remember that the real estate market can be volatile, and it is crucial to stay updated with current trends, economic conditions, and local regulations to make informed investment decisions.
Abu Dhabi, UAE
Let's kick off this real estate investment guide with a number one pick: Abu Dhabi. This fantastic city in the United Arab Emirates has been a popular real estate destination for years now and it is known for its luxury properties and ambitious infrastructure projects.
People tend to move to Abu Dhabi if they are business leaders, entrepreneurs, investors, and good at spotting financial opportunities.
The city has attracted international investors with its tax-free policies, strong rental yields, and cosmopolitan lifestyle. Moreover, Abu Dhabi is just a short drive from Dubai, which is another leading city in investment and real estate opportunities.
If you are thinking of investing in real estate in Abu Dhabi, consider whether you would rather invest in residential or commercial property. Both provide a host of opportunities for growth and development which will be discussed later in this investment guide.
---
Read Also:
---
Berlin, Germany
Berlin, Germany has experienced significant growth in its real estate market over the years, especially in the last few years. The city offers a relatively affordable market compared to other European capitals, and its vibrant culture, growing technology scene, and strong rental demand make it an attractive destination for real estate investment.
Berlin is a very cosmopolitan city where people flock to advance their careers and join big businesses that are based in this German capital. The city is synonymous with progress, advancement, and modernity.
Investing in property in Berlin is a great move if you want to explore the European market. Incomes and the cost of living are reasonable in Berlin, so you can generally trust your tenants to meet their obligations.
Austin, Texas
Austin, Texas has emerged as a thriving technology and business hub in the United States of America, attracting a young and educated workforce. The city's favorable business environment, job growth, and relatively affordable housing market have made it an attractive destination for real estate investors.
What's more, the city continues to expand, modernize, and make a name for itself on the global stage, so Austin is only going to get more popular for renters and investors alike.
There are many reasons why investors choose Austin and why commercial renters love to call Austin home. For one thing, Texas does not impose any state income tax, which can be advantageous for businesses looking for new premises to call home.
Austin also consistently ranks highly in terms of quality of life and boasts a robust capital market. So, renters of all kinds are flocking to Austin.
Melbourne, Australia
Finally, if you are interested in branching out to the Land Down Under, why not invest in property in Melbourne? The stunning city of Melbourne has consistently been ranked as one of the world's most livable cities, making it an appealing choice for real estate investment.
The city has a strong economy, a stable housing market, and a high demand for residential rental properties, which can present opportunities for investors.
Melbourne is also a favorable location to rent commercial real estate as the city has a strong economy, a thriving business environment, and a diverse range of industries. Melbourne boasts a stable and competitive rental market with a high demand for commercial properties, as well as residential ones.
So, if you are looking for a chance to explore sunny Australia and seize a great investment opportunity all at once, Melbourne is the place to be.
Investing in Residential or Commercial Property
Deciding whether to invest in residential or commercial property depends on various factors, including your risk tolerance, market conditions, and personal preferences. Consider all of these factors and weigh up the pros and cons of both opportunities.
Residential properties often have a larger pool of potential tenants as there is a constant demand for housing around the world. Meanwhile, there are peaks and troughs in the demand for commercial spaces, depending on the market. So, residential properties are generally more stable in terms of guaranteed rental income.
What's more, residential properties are often more affordable and accessible for individual investors, compared to commercial properties. You will also find that residential properties typically have a larger market with more potential buyers, which can make it easier to sell the investment if needed.
That being said, commercial properties generally offer higher rental yields and their leases can be longer. Some commercial properties can be leased for up to ten years or more, providing stability in terms of continued cash flow.
Moreover, professional tenants that rent commercial spaces can be more reliable than individuals renting residential properties, though they are also more tied to market volatility.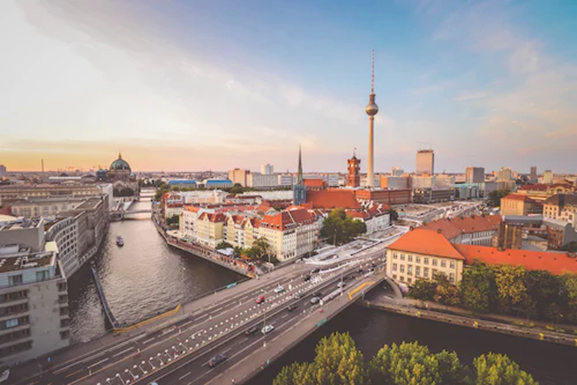 Ultimately, the choice of where you would like to invest in real estate and which kind of real estate you would prefer to invest in is up to you. We have listed four cities that are hot right now in the real estate investment world: Abu Dhabi, Berlin, Austin, and Melbourne.
Each city has its own advantages and appeal in terms of investment opportunities. We have also discussed residential and commercial properties, both of which have pros and cons. Residential investments are in greater demand, while commercial investments attract longer leases and provide higher rental yields.
Whatever you decide, investing in property is a smart move for your future, so get informed and start investing this year.