The family home lounge should be an area that all family members can enjoy. The furniture should be comfortable and attractive.
The lounge should be designed to host all sorts of family activities such as television and movie viewing, game playing, relaxing, and family interactions. This room should be where family members go to relax after a hard day at work or in school. Here are 4 ways to improve the lounge space.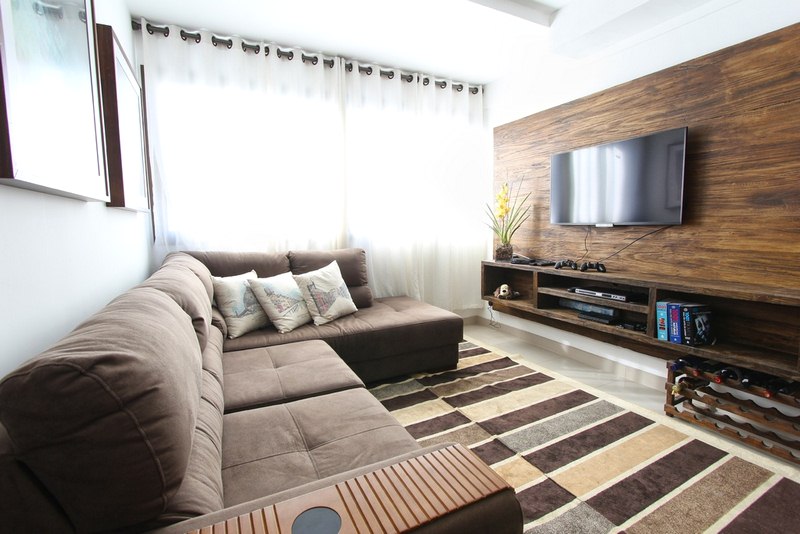 4 Ways to Turn Your Lounge into a Space Your Family Will Adore
---
Read Also:
---
First, Choose Comfortable Furniture
Choosing comfortable furniture need not be difficult. There should be a variety of furniture to sit on such as sofas and love seats with or without recliners, individual chairs, perhaps bean bags for younger family members, side tables, and furniture to hold televisions and electronic equipment.
There should be storage pieces for books, movies, and games. The lighting should be adjustable for different activities. Companies such as Sumo Lounge are a place to start looking for bean bags.
Adding side tables beside chairs to hold snacks or gaming equipment is a good idea. Mirrors on one or more walls can make a small lounge appear larger. If hard surface floors are cold, add one or more area rugs to warm things up.
Second, the Entertainment Equipment
Thought should be put into what kinds of entertainment the family will enjoy. A pool table or other game table might be an idea, A TV/movie area with lots of comfortable bean bags could be popular.
This could be on one level or an entertainment pit could be built. Other families prefer a raised area in front of the screen to be more like a theater. There are people who want a nice, well-lit reading area.
Third, Make the Walls Interesting and Useful
The basic wall color should be a pleasant neutral color that is easy to live with and decorate around. Then, add a feature wall of a darker or brighter color. Choose a feature wall that will contain all the entertainment electronics in a pleasant configuration.
This should be the wall with no windows or interruptions. Then choose another wall for attractive storage and display of books, movies, games, magazines, and decorative objects.
If there are windows, make the most of them for natural light and ventilation. If the lounge will be used for movie viewing, windows should have light blocking shades to pull down when movies are shown.
The windows should blend into the wall with treatments that enhance them. If there is a fireplace, feature it as a warm inviting area to gather. There are electric or gas inserts for fireplaces if wood is not an option.
This is the place to display family photos and artwork gathered from trips or created by family members.
The Fourth Way to Make a Lounge Enjoyable
The fourth way to improve a lounge area for family enjoyment is to add a bar or mini kitchen area with a small refrigerator. Make it convenient to serve drinks and snacks while the family members are enjoying games, family time or a movie.
If the children are old enough, make them part of the redesign plans for the lounge area. If they help design the room, they will enjoy it more. Let them help with color choices. Perhaps each child could choose their own bean bag for watching television. The goal is to make a lounge all family members will enjoy.