Whether you're tackling a new plot of land or just planning the layout of your garden, it all comes down to what goal you want to achieve.  Design your dream garden with our simple guide!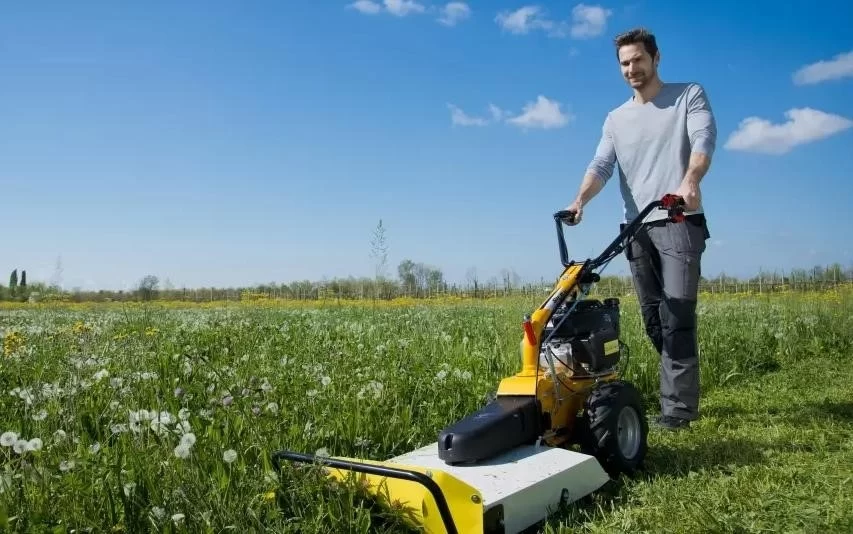 Consider your Priorities
At the outset, clearly define how you want to spend your time in your garden. Do you need an easy-to-maintain space for relaxing and entertaining? If so, here we go! Here are some tips for designing an easy-to-maintain remarkable garden.
Add color, texture, and depth with trellises, hanging baskets, and fountains.
Choose plants that are easy to care for and contribute to a relaxing atmosphere. For example, ornamental tobacco, which also grows well in pots and is a great choice because it emits a beautiful fragrance in the evening. Similarly, aeonium and Festuca fescue – are undemanding drought-tolerant plants.
Opt for paving stones, tiles, or gravel if you don't have the space (or time) to establish a lawn.
A lot of useful information for the garden you will find here web link.
If, on the other hand, you enjoy working in the garden and know that you will find the time for regular maintenance, nothing prevents you from designing a slightly more complicated and beautiful arrangement.  The first step is to find out how much space you can allocate:
Flowerbeds
Raised beds / raised beds
Lawn
Paths
Infrastructure
Tunnels
Greenhouse
Pond
Divide the Space
When you plan a space remember to keep the right balance between "soft" and "hard" elements."Hard elements include, for example, paths, fences, platforms, steps, trellises, screens, and walls. Soft ones, on the other hand, are tall flowers, plants, and hedges, such as Argentine verbena, pampas grass, and blue fescue.
---
Read Also:
---
Get to Know Your Garden
Before you plan your layout, answer questions about the unique features of your garden:
What is the size and shape of your garden?
Does your garden face north, east, south, or west?
How many hours of sunlight does each area in your garden get?
Which areas are always shaded?
What is the type of soil?
Is your garden sheltered or rather open?
Once you've analyzed these questions, choose the right plants that will feel comfortable in your garden and find out how to make the most of the soil's potential. It's also helpful to know which plants can grow next to each other.
With this knowledge, you will be able to combine vegetables, flowers, and fruits so that they grow beautifully, producing a bountiful harvest and even protecting each other from diseases and pests.
Consider a Resting Place
Find a place from which you can admire the results of your work and where you can rest. This could be a simple bench, cushioned seats, or a hammock hung next to a fountain or in a secluded corner. Remember to plan for mood lighting as well. Solar lamps, which do not require an electrical system, will work well in this role.
Useful Tools
When establishing a garden, you will need strong, durable tools designed to prepare the soil and lawn for further activities. In this category you will find, among others:
Soil conditioners, i.e., devices such as the SRC 36 V, SRC 550 RG, SRC 685 RG, and SRC 775 RG. With their help, you will prepare beds, remove weeds and plow the soil before sowing.  Electric and petrol scarifiers: SV 213 E, SV 415 E, and SVP 40 G, which will help you take care of your lawn in autumn so that it grows beautiful and lush in spring.
Multifunctional device: Silex 95 H, which with the help of a number of accessories can be transformed into a lawnmower, sweeper, soil tiller, as well as a seed drill designed to make even rows for sowings or seedlings. In the winter, on the other hand, it can perfectly handle clearing snow from your driveway.
However, it is faster to make a lawn from a roll. It is advisable to do it in the fall. Why? Low temperatures and frequent rainfall promote rooting. Keep in mind that this type of lawn is more sensitive to dryness, as it has a weaker root system.
Grasses of this type prefer slightly acidic or humus soil, so if the soil in your garden is acidic, water it with lime or chalk. Keep in mind that grasses do not grow well in heavy, clay, or sandy soils, so loosen the soil accordingly by adding sand or enriching it with compost. To be on the safe side, also place a layer of fertile soil about 10 cm thick under the rolls. Finally, level and roll the area.
Remember that when arranging a garden, you need to know the terrain well and have an accurate plan. Now you know what to do, how to plan the work, and what tools you may need. Create your perfect garden with our article!