Whether you like to have a lot of guests over or eat dinner with your family, the dining room is a special place in the house.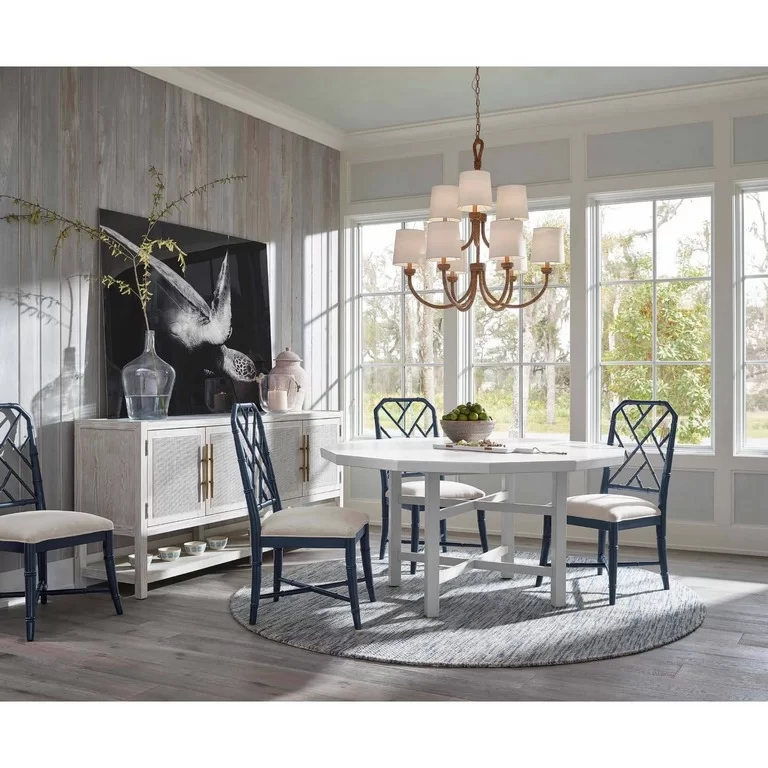 It's where you can entertain guests and have a private conversation. It's where we can often forget about the rest of the world and talk to each other over good food and company.
Finding lighting that goes well with this special space can take time and effort. Dining room light fixtures are an important part of the dining room's design because it not only gives you light while you eat but also have a big effect on the mood and atmosphere of the whole room. Read on how to choose the best light fixture for your dining room.
Lighting
Before choosing to light your dining room, there are many things to consider. From where to put the pendants to the size of the chandelier, it's important to think about the room and the furniture already there. Before you buy, make sure you have these measurements so that your new light will fit perfectly in your space.
Add the length and width of your room or dining area in feet, and then divide that number by 24 to get the size in inches. It is also suggested that the size of the fixture be about a third of the width of the dining table.
For example, a round dining table five feet long (60 inches) should have a chandelier with a diameter of about 20 inches. A chandelier for a rectangular or oval table could be wider or longer.
Location
Think carefully about where to put your main fixture. The center of a chandelier or other low-hanging light fixture should be over the dining table, not in the middle of the room. For example, if you have other furniture in the room, your table may be far from the middle of the space, and that's fine.
The light fixture will make certain pieces of furniture, like your dining set, the center of attention. Make sure you know where your table will be before you put up your light.
---
Read Also:
---
Style
Finding the right style of light for your dining room is a chance to show off the personality of the home and the person who lives there. When it comes to the main piece of furniture in a dining room, there are a lot of options.
Chandeliers
The most obvious choice for a dining room is a chandelier. There are many styles, from classic and elegant to rustic and modern. These pieces of furniture should fit the size of your room and dining table.
Flush-Mounts
These lights are best if you have a small space or a casual nook to eat in your kitchen. For rooms with low ceilings, you can choose a light that sits flush against the ceiling light that hangs down a few inches for a different look. Like chandeliers and pendants, flush mounts should be the right size for their room.
Installation
When putting up your light fixtures, remember to hang a chandelier about 30–36 inches above an 8-foot dining table. If your ceiling is above 8 feet, add 3 inches to the height of the chandelier.
Since these are just general guidelines to get you started, make sure to play around with it in your space to make sure it feels right. You don't want the chandelier to get in the way or hit a centerpiece, but you also don't want it to be too high that it doesn't give enough light to the table.
Stop by our showroom to talk to an experienced design specialist about finding the right dining room light fixtures or the right "statement piece" for your room.