While running a home is certainly a difficult endeavor, there is a myriad of rewarding benefits you will obtain.
It is important to ensure that your home utilizes the best products to get the most efficiency possible, and this includes the type of lighting you have.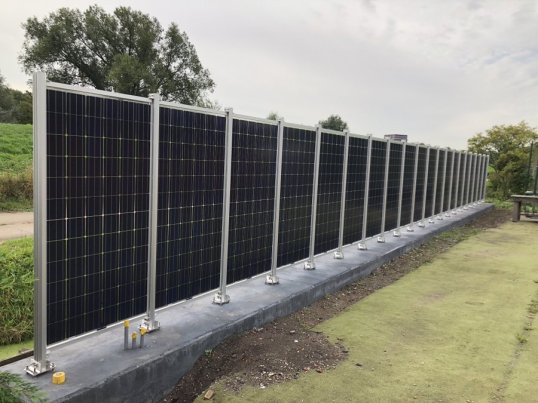 There are numerous types of lighting products you can invest in, and one that will indubitably improve your home is solar lighting.
There are many types of solar lights you can invest in, and one of the most important of these is solar fence lights.
Solar fence lights provide you with a myriad of benefits for your outdoor spaces. You will be able to lower your energy costs, decrease your carbon footprint, and have beautiful decorative options.
Solar fence lights give a bright spark to your outdoor spaces and ensure that you have fences that are pleasing to the eye.
Learning about what solar fence lights will do for your home and how they will benefit you is essential when investing.
Solar Fence Lights Explained
If you want to have a more energy-efficient home, then investing in solar fence lights is definitely an excellent option.
Solar fence lights will help you to illuminate your outdoor spaces and can provide a stylish and refined look to your yard.
There are a variety of different styles of solar fence lights, and customizing your lights will certainly allow you to personalize your aesthetic.
A few of the most essential types of lights include PVC solar fence post caps, wellington solar caps, imperial style lights, classy Kingsbridge caps, Bayport lamps, pyramid shape lamps, and others.
There are other stylistic and color choices you can make as well, including bronze, black, copper, PVC, white, and more.
When you combine all of these aesthetic choices you can create a gorgeous outdoor area along with aiding the environment and decreasing your electricity costs.
---
Read Also:
---
Why Solar Fence Lights are an Excellent Investment
Purchasing solar fence lights for your home will enable you to have a fashionable and dignified outdoor space.
Not only will you obtain the practical benefits of lighting up your property, but you will also be able to lessen your impact on the environment as well as lower your energy costs.
Solar-powered LED lights utilize the energy of the sun to create light, which means that you do not have to pay for electricity and that you are not using fossil fuels for these types of lights.
By utilizing a renewable energy source, you will be helping the environment as well as decreasing your energy bills.
Oftentimes, using solar energy can provide you with tax credits as well! Along with these myriad benefits, solar fence lights are also extremely durable, meaning that they can withstand weathering.
They are also very simple to install on your fences. Learning about solar fence lights and understanding the top reasons to invest in them is critical.
Final Thoughts
By investing in solar fence lights, you will be able to create a more aesthetically pleasing outdoor area along with the benefit of decreased energy costs and a diminished carbon footprint.
Learning how this will help your home should enable you to recognize why solar fence lights are such a great investment.