Installing a fence on your property offers a lot of benefits.
Not only do fences improve the aesthetic of your yard, but they add to your privacy and security and increase the overall value of your home.
Surprisingly, one of the toughest decisions to make concerning the exterior of your home is how to enclose it. After you've decided on the intended function of your fence, you realize there are even more decisions to make!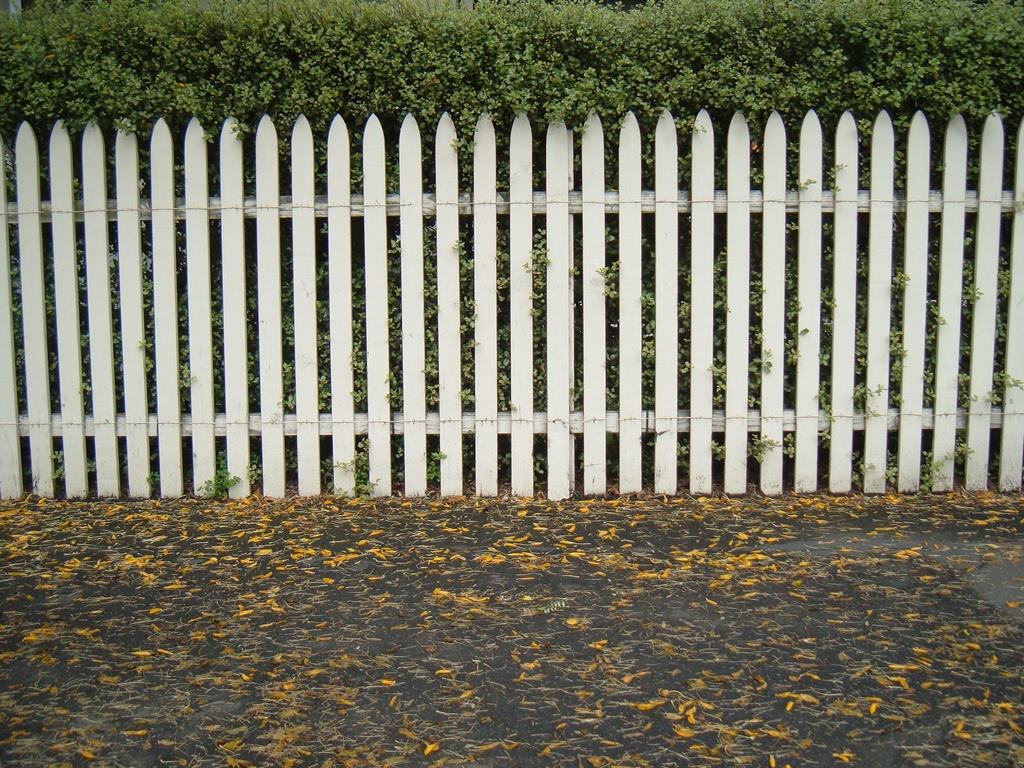 While some fence types are easy enough to install DIY, fence installation is a task that requires skill to accomplish. Often, you need to get in touch with a fence company in Westchester, NY, to get the job done.
In this article, we're going to provide helpful tips you need to keep in mind when choosing the best fence for your home and property.
Learn About the Various Types of Fences
If you're looking to add both style and functionality to your home, you can count on a fence to provide those.
Since there are so many fence types and styles to choose from, you often opt to rely on your preferences and whatever you think fits with the design of your house.
However, you need to know more about the different types of fences to make an informed decision when choosing the type of fence that'll fit best.
For instance, the architectural structure of your home makes it simple to rule out other types of fences. A chain-link fence is obviously inappropriate for a traditional or Victorian-style home.
Older-style homes look best with brick or ornamental metal fences, whereas a modern farmhouse or ranch home looks great with a ranchwood or vinyl fence. The design and style of your fence should complement the style and design of your home and its interiors.
Regardless of your preference and what the existing styles are, the primary choices for fence materials are as follows:
Chain-Link
Chain-link is a fence material generally used in commercial properties. The cost-effectiveness of chain-link fences makes them an appealing option for homeowners who want to ensure their pets and property are safe and secure.
While they don't contribute much to your privacy, it does keep your kids and pets within your curb. It's also durable, well-built, and doesn't require regular maintenance. Since they're pretty straightforward to set up, they are also a popular choice for covering a vast area.
One of the disadvantages of using chain link for a fence is its utilitarian appearance which can make your home look like a commercial property.
However, you can easily get around this by using vinyl-coated styles available in basic colors or as a structure for plants to crawl upon as they grow. These vines help transform a plain and utilitarian fence into something more aesthetically pleasing.
---
Read Also:
---
Wood
Wood is the most commonly used fencing material in the United States. This classic American fence is still trendy nowadays since it can be built in any size, style, or height.
A wooden fence is still one of the most appealing options on the market, as it provides a warm and welcoming feel that complements different architectural design styles.
A wood fence has the lowest purchase and installation costs, and if you have the skill, you can install it yourself and turn it into a DIY project. Best of all, wood is a sustainable material that can be styled or painted by yourself.
However, you need to consider that wood can require constant maintenance. You might have to apply a new coat of paint or stain every 2-3 years or protect it from rot.
Rotting is another enemy of wood, so you need to ensure the wood you use is treated if you want it to last. But depending on the type of wood you choose; it can easily last the lifetime of your home.
Vinyl
When it comes to fencing materials, vinyl is the fastest-growing choice in the United States. Vinyl fencing, often known as plastic fencing, may not be the most affordable option, but people prefer it because it requires no upkeep.
You simply need to keep it clean by washing it with a yard hose. It comes in a seemingly endless number of colors and styles and can simulate conventional fencing materials such as wood and aluminum.
It doesn't decay or rust nor require to be painted. It also resists paint, making it easy to remove graffiti or other unsightly stains. Finally, it can be simple enough to install as a DIY project.
The only drawback to vinyl is its tensile strength. Due to its hollow plastic composition, it's prone to breaking or cracking when subjected to excessive pressure.
If you have large, active dogs or athletic children who enjoy roughhousing in the yard, you may want to select a more rigid, sturdier material.
Wrought Iron
Wrought iron fences are available in a variety of styles. Some are tall, some are short, some are wide, and some are built on top of brick or cement perimeter walls.
Metal fencing protects your property while keeping it looking great. It can be painted with any color you want and can last even for hundreds of years.
Ornamental wrought iron is standard in classic, traditional, or older architecture. However, there are now more modern-looking iron fences without the usual fussy lines.
No matter what architectural style your home has, there is a matching fence made of these metals that will enhance your property.
PVC
Among the fence types on this list, PVC is the least expensive material to use in your yard.  It can be used to replace wooden posts and pickets but is generally not as durable.
The PVC sleeves are placed on top of the wooden posts, which ensures stability to the fence. Meanwhile, the PVC stakes are either fastened with screws or glued to the crossbars.
Owing to the composition of the PVC, the fence is resistant to the elements and usually lasts for years. Apart from being a low-maintenance material, y You can also build it to form different heights.
PVC, like vinyl, is not as durable as other materials. Also, you must clean it regularly since it can quickly become dirty.  Lastly, it doesn't have the same ornate appearance as natural wood or metal fencing.
Specify your Fence's Primary Function
You should take into consideration the primary purpose of why you're building a fence.
For instance, a wooden-split rail fence will not suffice if you require a sturdy fence to keep animals and children in.
Meanwhile, a chain-link fence isn't your best option to gain additional privacy. If all you need is a boundary marker, you have many aesthetic choices at your disposal.
Knowing the function of your fence directs you to the height, construction, and material that will best serve that goal. The primary reasons why most people install fences around their property include:
Privacy
To keep pets/animals in
To use as a view blocker
Security and safety
Protection from adverse weather conditions
Consider the Time You Need to Spend on Maintenance
If you don't want to commit a lot of your time and effort doing maintenance, you should consider an aluminum or vinyl fence since they only require minimal care. However, one disadvantage of aluminum or vinyl fences is that they are hard to fix if damaged or broken.
When you replace a single section of the fence, it may be challenging to find a material or manufacturer similar to the rest of the fence.
Wooden fences demand the most attention as they require a touch-up of paint or stain every few years. Depending on the type of wood you choose, your fence company may recommend a specific stain to protect it from UV rays, rot, or pests. Although this is the case, wood is easy to repair, and damaged slats can be replaced with new ones.
Determine How Much You're Willing to Spend
Here are some of the costs involved with each fence type that you need to consider:
Wood fences have a classic to them and are reasonably priced. However, the cost of routine painting and staining may build up over time. Wooden fences typically cost between $20 and $50 per foot, with warranties lasting up to 15 years.
On the other hand, vinyl fences can be made entirely of vinyl or a combination of vinyl and wood. They do not require painting, so maintenance costs are significantly lower compared to wood.
On average, the A average installation cost is estimated to be between $20 and $40 per square foot. Warranties are often longer than wood, lasting at least 20 years.
Meanwhile, traditional iron and aluminum fences come in a variety of styles and designs. You can choose a classic wrought-iron design, a tall, pointed enclosure for security, or a decorative style.
Metal fences require little to no maintenance at all. However, if your metal fence starts to rust or corrode, that's the time you need to perform touch-ups. Installation costs are roughly the same as the other options around $25-$30 per foot. Warranties are valid for at least 20 years.
Finally, wire fences, such as chain links, are the most cost-effective choice, costing only around $10-$15 per square foot. Wire fences also require little upkeep. The warranty life is up to 15 years, which falls between wood and other fence materials.
Check the Applicable Restrictions in Your Neighborhood
The last important point to consider is more about those around you. You can't just build a new fence in your yard if your neighborhood's homeowner's association (HOA) has specific rules and regulations regarding the type of fence you can build.
Many cities and HOAs have specific provisions regarding the construction of new structures. Some places, for example, permit privacy fences but not in the front part of the property.
Before you start building anything, make sure you review and understand the different codes that have been established in your community. If you construct a fence that violates the said codes, you will be forced to remove it or risk having to pay fines.
Now that you've learned the basic principles of choosing the best fence material for your property, it's time to determine which one is the best fit for you. Get started today, and before you know it, you'll have a lovely new fence adorning your yard.