There are many benefits associated with having your roof cleaned and maintained. It is an important aspect that every homeowner should normalize on regularly doing.
Having your roof cleaned and maintained gives your home a neat look and ensures your roof lasts for a long time, free of algae and mold buildup.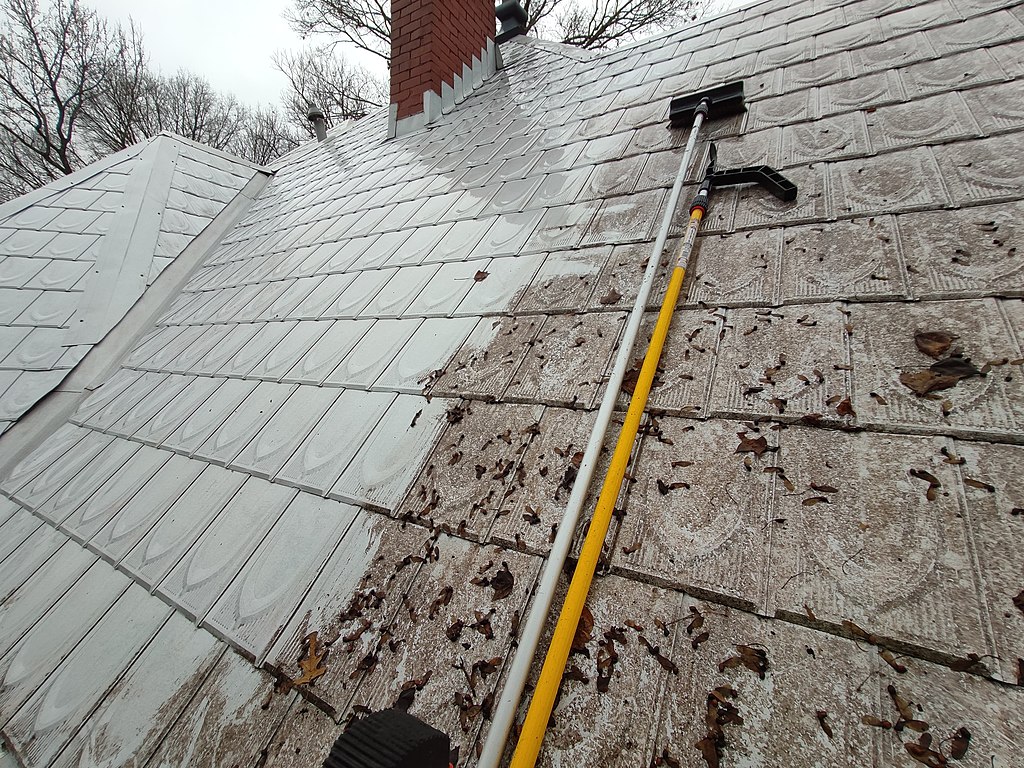 You can choose to clean your roof by following DIY methods or hiring Kings Power Washing and Roof Cleaning services.
Even so, there are essential things that you should be aware of when it comes to residential roof cleaning. It is more than having your roof scraped or sprayed with highly pressurized water.
That said, here are five things you need to know about residential roof cleaning:
Roof Cleaning Should Be Done Regularly
You must have your roof cleaned and maintained regularly to maintain its durability.
Having your roof cleaned after every six months discourages the buildup of Algae and other debris. This, in turn, increases your roof's lifespan.
Additionally, regular cleaning by hiring a professional's services ensures that they will alert you if any repair needs to be done.
Regular cleaning saves you the money you could have used to purchase a new roof for your home in the long run.
Hire a Professional to Do It
You can opt to clean your roof through DIY methods, but it is more effective when hiring a professional residential roof cleaner's services.
A professional has the necessary experience in roof cleaning and knows what products to use to effectively remove any mold or debris buildup.
A standard hose may not be capable of removing all the molds and algae.
However, a professional will use the correct equipment, such as a more powerful hose, to remove algae. You can click here to learn more about how roofing contractors can streamline things for you.
The expert will also understand that using a very powerful hose may lead to roof damage. You are assured of a neat job with a professional and that your roof's framework is preserved.
Additionally, an expert will alert you on areas that need repair and advise you on what needs to be done before it's too late.
---
Read Also:
---
DIY Methods Need Skills and Experience
It is important to note that cleaning your roof through DIY methods needs skills and a lot of experience.
It is not as easy as it seems. A roof will require you to use certain chemicals to remove mold and algae buildup. You may end up damaging your roof simply because you used harsh chemicals.
Instead of needing to clean your roof, you may end up with a roof that needs repair over a DIY gone wrong.
Additionally, DIY methods used on a roof may not be as effective as a professional roof cleaner's services.
Cleaning Methods
There are two popular cleaning methods when it comes to washing and maintaining your roof. These are; pressure washing and chemical cleaning.
Pressure washing involves removing mold and algae by spraying highly pressurized water, while chemical cleaning consists of chemicals to remove stubborn stains on your roof.
However, it is essential to note that the kind of roof you have dictates which cleaning method is best.
Pressure washing is effective on concrete and metal roofs, while the chemical method is effective on built-up roofing.
The biggest concern with chemical cleaning is that you may not know how to handle or store the chemicals; therefore, getting an expert maybe your best option.
You do not want to damage your roof just because you used the wrong chemical.
Preserves Your Roof
A clean roof maintains the aesthetic look of your home and further preserves your roof. It is therefore advisable to ensure that you have your roof cleaned and maintained regularly.
Regular roof cleaning ensures the removal of molds, algae, or any debris that has accumulated.
Additionally, having your roof cleaned ensures that you are protected from extreme and harsh weather conditions.
Storms cause mold buildup in your roof; however, with regular cleaning, you confirm that any buildup is cleaned before it damages your roof.
It is important to note that cleaning your roof regularly is an investment. It ensures that your roof can withstand harsh weather conditions, maintain its durability, therefore able to serve you for a very long time.
Cleaning and roof maintenance go hand in hand. You do not want to clean your roof without having any repairs done regularly.
Additionally, roof care helps you save on time and money you would otherwise have used to buy a new roofing material.
However, have the repairs done by a professional who has expertise in roof damage and repair.