If you are building a new house or planning to renovate your old one, then most certainly you put some thoughts behind the roof design and what materials to use.
You may even be confused as there are many different types of roofs, roof designs & roof materials.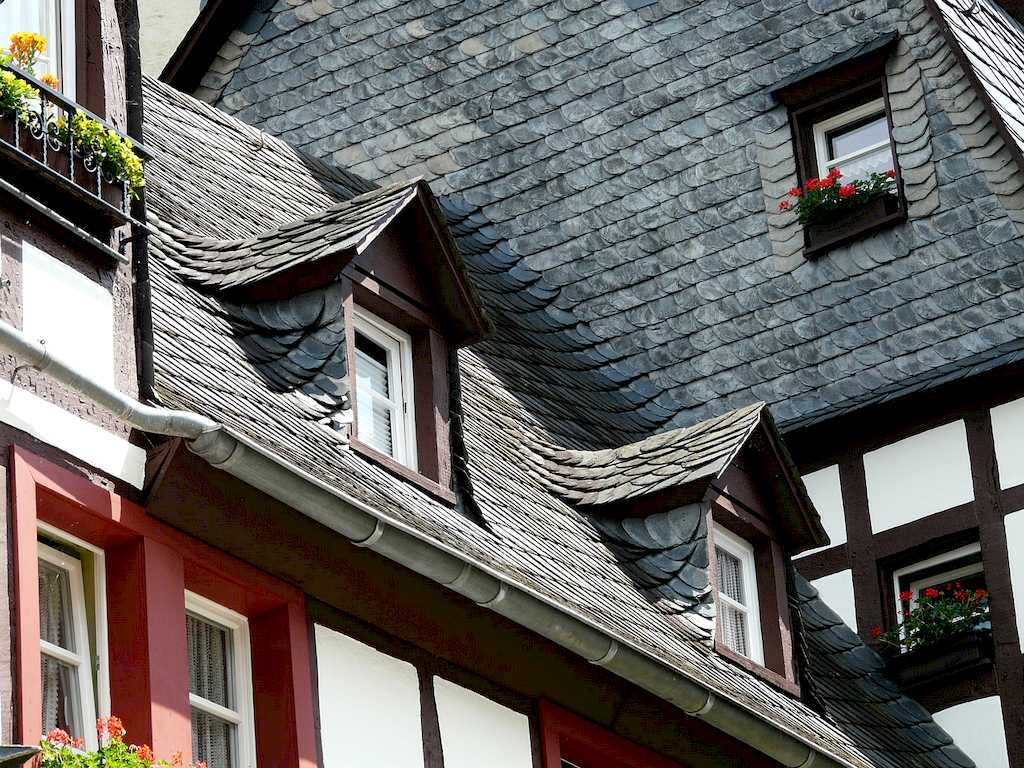 Today I will try to remove that confusion of yours. Let's get to know some of the most used roof materials and whether they are good or not.
Know more valuable information roofs and materials from here karmaconstructiongroup.com.
---
Read Also:
---
Gable Roof
They are also known as a peaked or pitched roof. It is also one of the most used roofs in the US. You can easily recognize them by their triangular shape.
There are lots of pros of this roof design, like the water will easily come down when it rains or snows. It gives you more room to make your attic. You also get tons of room to ventilate.
But there are not only all pros, but there are also some cons included too.
For example, if you leave in a hurricane probable area and build a house with this roof system, if your structure is not well made then you can lose your roof in a heavy hurricane.
As for materials, you can use almost any materials to make a gable roof.
For example, asphalt shingles, cedar shakes, metal, and clay or concrete tiles.
Hip Roof
It's a roof with 4 sides and all the sides are equal length. They form a ridge together at the top.
The pro of this type of roof is, they are more stable and durable than a gable roof.
If you leave in a windy or snowy area this type of roof may be perfect for you. They can withstand a high level of winds.
You can even make something on top of the roof, as they serve as extra space. You can make a mini garden.
The main cons of this type of roof are they are more expensive than a gable roof. They are more complex to make. If you don't install the roofing material properly you may end up with water leaking.
Like a gable roof you can use any materials such as metal or tiles.
Flat Roof
Like the name suggests they are the flat roofs that you usually see in apartments. They are more common in Asia than in the US.
They are normally used in commercial buildings and large factories. But around the world many country use this roof system to build their main house.
Especially in apartment builds where they build multiple stories this type of roofing is the best.
They have many pros as well, like at the top of the rooftop you get a vast open place to make anything.
You can make a mini garden, have a tea party, or pet pigeons, etc. I mean the possibility is infinite. Well as long as you put a safety railing which you can't climb you are good.
The vast space is also ideal for solar panels.
The main cons are, this type of roof is more vulnerable to leakage. If your roof is uneven and has no proper water drainage system then you may face water leakage issues down the line.
The most used materials are bricks, gravel, cement, sand, metal sheets, etc.
In Asian countries, they use rods to create the base and then cover the bottom with a casket, after that, they pour a mixture of bricks broke into pieces or smooth stones (smaller ones), mixed with sands and cement and water.
They then let it sit around for around one month before removing the casket. Later you can smooth the top and end with cement or plaster.
We just showed an example of the most used materials and roof design. There are tons of designs out there for you to choose from.
Take your time and decide the best based on your situation and need. If you want to deep knowledge about roofs and roofs material you can visit karmahomedesigns.com it may help you more.