The roof is often seen as an important structure. It provides the first line of defense against the elements. That is why a leaking roof could result in serious damages.
It is important to take a proactive approach to roof maintenance. You don't need to wait until the problems get out of hand before you can get a solution.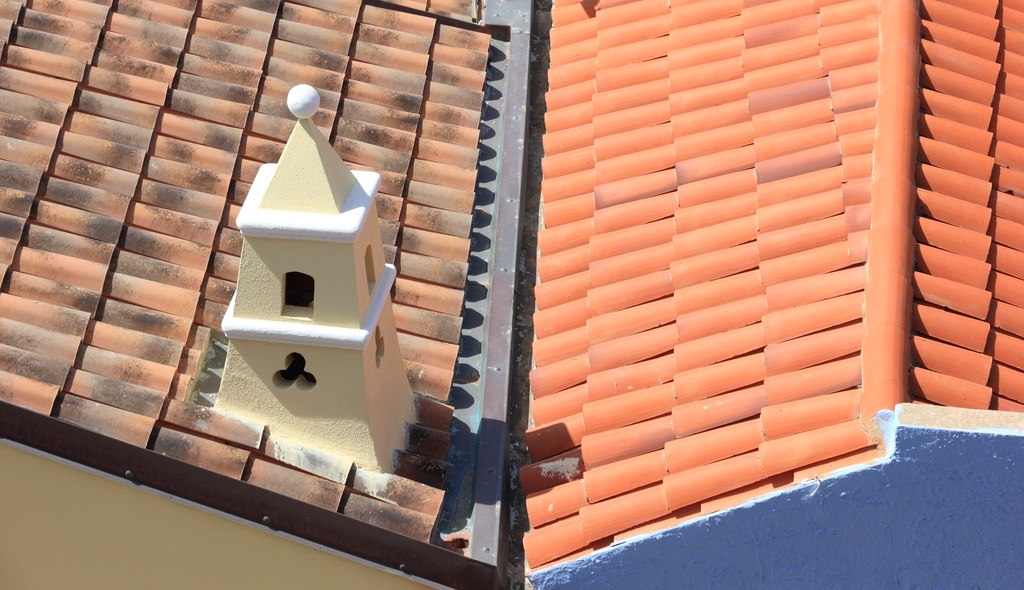 When there is a maintenance schedule in place, potential problems will be discovered early before they get out of hand.
Here are some of the reasons why you need to make sure that the roof of your home is in good shape.
---
Read Also:
---
Curb Appeal
The roof plays a big role in contributing to the curb appeal of the home. If it is not in good shape, the general exterior aesthetics will also be interfered with.
You don't want that to be happening if you intend to put the home on the market.
When there are signs of wear and tear, it could be time to start budgeting for a new roof because the repairs might not be effective in restoring the curb appeal.
Weather Protection
As we've already mentioned, the roof provides protection against the elements. You could be facing serious water damage when there is a leak on the roof.
In most instances, you'll only come to know about the leak when there is a serious problem.
You don't want to be searching for a roofing company under such circumstances as you're likely to settle on the first contractor out of desperation.
If you live in an area that experiences a lot of storms, it is imperative that you're doing regular inspections.
This will necessitate looking for a roofing contractor that can be trusted with the inspection process. A roof that is well maintained will protect your family against the elements.
Energy Efficiency
A roof that is in good shape will provide the necessary insulation for the home so as to minimize energy loss. A lot of money goes towards heating and cooling and you don't want the roof to be the reason why you're seeing an increase in energy costs.
A roof that is well maintained will ensure that the indoor temperatures are kept steady and that the HVAC unit is not being overworked in order to maintain the comfort levels in the home.
There are companies like Bristol roofers that are experienced in providing the best roofing installation services to ensure that you're not losing energy.
Health Reasons
When there is a leaking roof, you could be looking at the growth of mold and mildew which are serious health concerns, particularly for those who are sensitive to allergies.
If you suspect there is a leak on the roof, it is crucial that you're reaching out to an experienced roofing company. You might also have to call mold remediation if it is a serious issue.
Home Value
Those that invest in a new roof can expect to recoup up to 90% when the home is finally sold. Even if you don't intend to put the house on the market, you'll still want to make sure that your home is outstanding.
Potential buyers will look at the outside of the home before anything else.
When you have an old and worn-out roof, they might not be too responsive to see the rest of the house because they're already aware of the work waiting for them if they decided to buy the home.
If you haven't replaced the roof for more than 15 years, it could be time to start saving up for a new installation.
Getting the Right Roofing Company
It can be too complicated to get the right roofing contractor for the job. If it is the first time, the contractor you're working with should have all the necessary skills and experience for the job.
Make sure that you're working with a local roofer who will ensure that there is accountability right from the moment you get in touch with them.
You should also make sure that the roofing contractor is insured as anything could happen when they're working on your roof.
Conclusion
Everything should be in writing to avoid potential problems with the roofing contractor. The contract will entail every little detail including the work arrangements.
It is also recommended to get estimates from multiple roofing contractors in order to have an idea of what can be expected from the project. To ensure that you're avoiding costly repairs and maintenance, there should be a maintenance plan in place.