If you want to lighten your chore load so that you can do other tasks, you must consider having a robotic vacuum.
What a robotic vacuum does is clean thoroughly hence saving you that workload. Even though a robot vacuum doesn't take the place of an upright vacuum, it works well in picking up debris, and other particles left lying on the floor.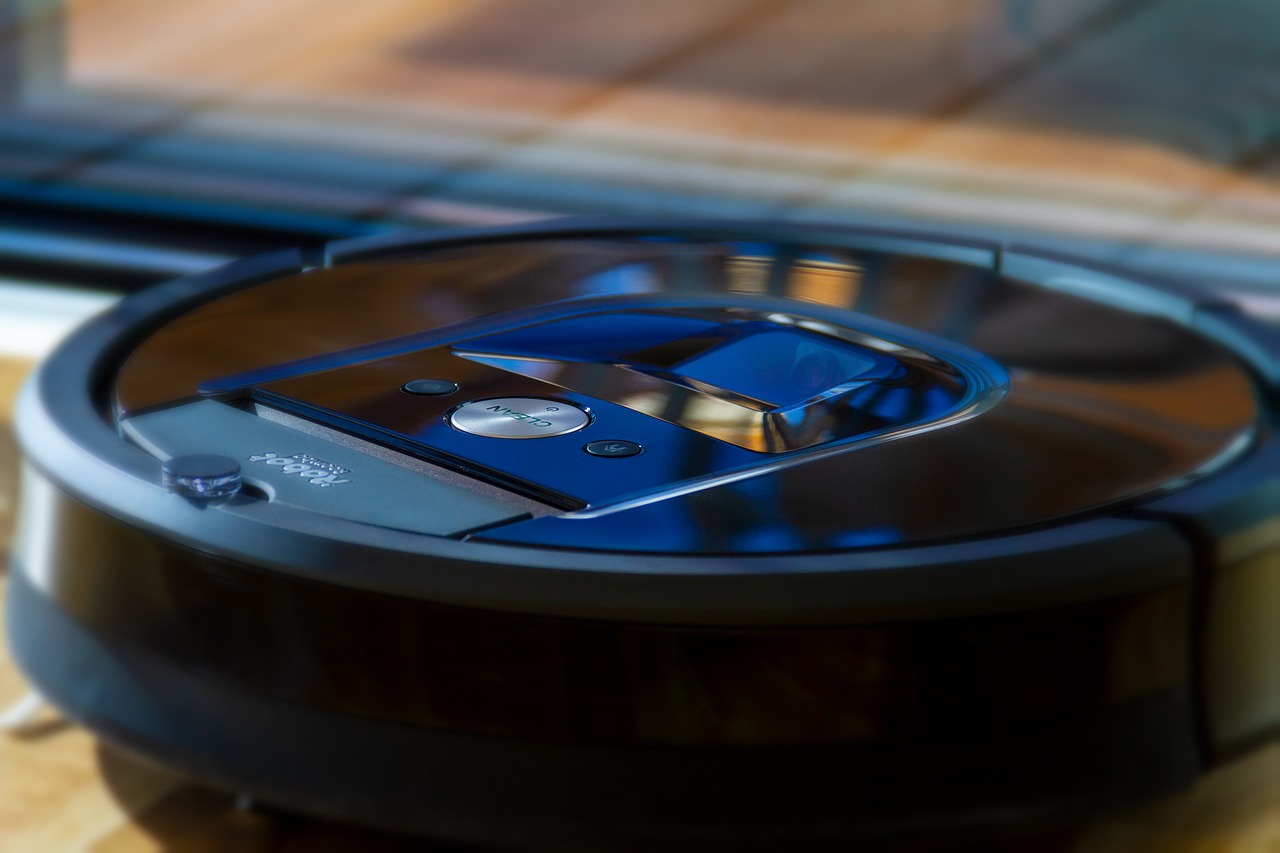 A Robotic vacuum for floor is an excellent investment whose functionality is on another level meaning the results it will deliver are exceptional.
The best part is a robotic vacuum can run all day at specified times; hence once you own one, you can be sure of its great benefits.
---
Read Also:
---
Living with a robotic vacuum entails understanding how this device works and how to maintain it.  Once you comprehend how to live with a robotic vacuum, you will reap many of its benefits in a way that you could never have imagined.
What is for sure is a robotic vacuum is the best appliance to have in your home that will enable you to carry out all your cleaning tasks efficiently. When living with a robotic vacuum, here are some things you have to bear in mind;
Schedule Cleaning Time
A Robotic Vacuum for the floor comes with a scheduling function that you can use to schedule cleaning time for your device. This means your Robotic Vacuum will only clean at the specified times without fail.
So, if you are planning to leave the house, you can set your schedule, so it cleans before you return home.
Living with a robotic vacuum means you can program it to clean on selected days at a specified time in a day. You can do this so that cleaning can take place without any human interruption.
This helps in keeping your home spotless as you love it. Note that you can also set your device to adapt to any floor such as wood, carpet, or tile.
Clear the Path
We can all agree that when it comes to cleaning floors, the Robotic Vacuum takes the number place. In as much as this device is excellent at cleaning floors, it cannot move stuff off the way.
You, therefore, need to take some time to clear anything on the floor so that your robotic vacuum can clean without any hindrances.
Clear off everything, including toys before you set your robotic vacuum starts its task. Nothing should be left lying around once you set your robotic vacuum to do its work. If you do not clear the path, then there is no way your device will function as it should.
It may also bump into some of these obstacles when cleaning and might spoil the device one way or the other. So, you have to be very keen and careful not to leave stuff everywhere on the floor.
Noise
When cleaning with a robotic vacuum, noise is inevitable. Hence it should concern you because when living with a robotic vacuum, you need to check on the noise more so if the device will clean when you are indoors.
No one loves a device that makes so much noise even if it is carrying out an important task. Noise is an indication that you do not have peace, and that is not a good sign.
Get a robotic vacuum with minimal noise levels so that when it starts cleaning, you don't get irritated.
In as much as many electron devices are noise enabled, you can opt for one whose noise can be limited. If the robotic vacuum you buy comes with an option of noise reduction, then you are better off.
Allow the Robotic Vacuum to Clean
An effective and reliable Robotic Vacuum does an exceptional job of cleaning randomly; that is why you should always let your device clean as it is supposed to.
Trust your device to maximize efficiency in cleaning as you take care of your other chores.
A robotic vacuum does not disappoint; that is why it is the number one recommended appliance for home cleaning.
Let this device perform its magic by giving it time to carry out its task without encountering any snarl-ups. What you can be assured of is the incredible job that it will deliver at the end of the cleaning process.
Related Post: Best Robot Vacuums for Pet Hair
Water Spillage
If there is one thing that causes devastating damage to your robotic vacuum, then it is water. This device and water are great enemies because once they mix critical electronic components get damaged.
You should, therefore, keep things to do with water aside so that your robotic vacuum doesn't incur irreparable damage.
Also, you can set up a virtual wall that creates a barrier between any object that has water and the robotic vacuum so that the two do not mix.
This is something that you have to work on because the damage in cause to your device might be costly to repair such that you might end up purchasing a new robotic vacuum.
Final Thoughts
If the act of vacuuming is not your cup of tea, you need to invest in a device that will enable you to carry out this chore expertly.
A Robotic Vacuum for floor comes in as the best solution in cleaning because of its efficiency.
What you will love the most about this device is its ability to automatically detect where to clean with some devices having the capability of avoiding obstacles while cleaning.
With a single click, your robotic vacuum can take care of your cleaning within no time, allowing you to do other chores. This is a device that is designed to clean a whole floor plus also to clean those areas that are difficult to reach.
Investing in a robotic vacuum is an excellent way of cleaning without any constraints, and the results are remarkable. Get your robotic vacuum today so that you can enjoy all of its benefits.