If there is one room that needs to be perfect when it comes to lighting is the dining room.
Besides, this is the place where you can invite your friends or family for dinner. Good lighting will set the mood and make the meals even more enjoyable.
However, due to so many lighting materials such as light bulb shapes, and designs, most people are not able to pick the best.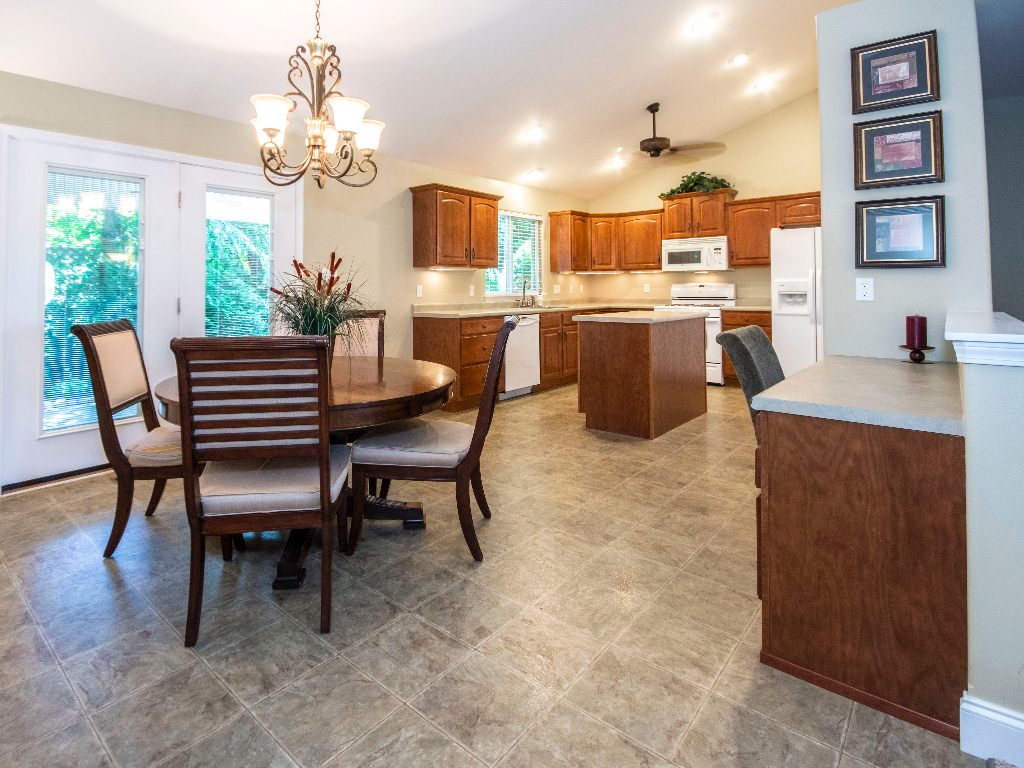 Lucky for you, we have prepared 7 bright ideas for dining room lighting. We arrived at this after analyzing several designs, materials, and also gathering feedback from existing users.
We are confident enough that these bright ideas will amaze you.
---
Read Also:
---
Best Bright Ideas for Dining Room Lighting
Apart from visibility, dining room lighting brings a good vibe. Who doesn't like that relaxing mealtime mood that helps you feel at home? But, you should also light other rooms with enough lighting to enable you to perform chores, move back and forth, and serve at the table.
Make sure that you have a thoughtful layer lighting scheme that can feature different lighting designs. Three designs are applicable here.
First, moderate bright ambient light that illuminates both the floor and walls to improve navigation.
Second, you need bright task lighting to help you do detail-oriented work. Lastly, you should get soft accent lighting to cast a warm glow to showcase your showpieces.
1. Nothing Beats a Chandelier in the Dining Room
A Chandelier is a king when it comes to lighting the dining room. This is a large ornamental light fixture with several branches that are installed with bulbs or candles and it is used for decorative purposes.
You can mount it directly on top of the dining table to create an instant focal point. Furthermore, you can pair it with a dimmer switch as ambient lighting.
This will illuminate the dining table, the people, and also the walls perfectly. If you are the kind of person that likes working on the dining table I recommend going for down-light chandeliers.
The traditional ones are not good for task lighting because they emit light outward. You can find some of the best chandelier designs for lighting your dining room both online and offline
2. Try Different Light Bulb Shapes
Whether you are using the traditional incandescent bulbs, LEDs, or energy-efficient bulbs just know that there are many shapes, designs, and styles that you can choose from.
If you want your dining room to outshine your friends, then these are some of the little details that matter. Click here for the light bulb shapes.
Apart from using different light bulb shapes, you can also make use of recessed lighting of subtlety. They are mostly placed in the hollow ceiling openings. Also, these recessed come with circular enclose for decorative purposes called a trim.
If you have a small house, then the recessed lighting is the best minimalistic design that you should try for your dining room. Baffle trim recessed lights are the best to use in this case because they reduce glare and eye strain because they absorb light.
3. Customize the Scones
Scones refer to wall-mounted light fixtures and they feature a backplate for decoration purposes. Also, the scones are designed to produce a small amount of diffuse light both downward and upward on an object near the wall.
The main benefit of using scones in the dining room is that they are great for showcasing your masterpieces such as paintings and other valuable things. Besides that, the scones do not consume a lot of power.
You can customize them to match the interior décor of your dining room. Scone is the best light fixtures that you can use to showcase your art and make the room lively.
4. Pick Pendants Lights to Concentrate Light on the Dull Areas
A pendant light also referred to as a drop suspender is a light fixture that hangs from the ceiling and does not have branches like the chandeliers.  Furthermore, pendants lights are usually suspended by a metal rod chain or cord.
You can either install them in multiples and a straight line over the dining table, kitchen countertops, or even the bathrooms.
Because they come in a wide variety of materials and designs, it's easier to customize the dining room and set good moods. Also, you can use different light bulbs shapes or even use fluorescent or halogen bulbs.
You can check out beautiful pendant lighting fixtures and energy-efficient light bulbs from Sunlite if you're looking for the perfect pendant lights for your dining room.
5. Track Lighting is Flexible
If you are looking for the most flexible lighting option for your dining room then you should try track lights.
The best to use in the dining room is usually curved or narrow linear conduits that are aligned with individual multiple lights. You will just install one track light above a hutch or the dining table for task lighting.
If you are looking for an accent decorative display then you can install a track light above a china cabinet. Furthermore, you can install multiple tracks that will provide enough ambient light for your dining room.
6. Table Dressing is Very Important
Apart from aerial lighting in the dining room, you can also dress the dining table with candelabras.
These are branched candle lambs or holders that can carry multiple bulbs or candles. The ascent lights are easy to install since they can rest on any horizontal or flat surface.
Furthermore, they cast a soft light on food and the dishware to provide a cozy intimate setting. You can also use these ornamental lights in place of the centerpiece.
7. Try Cove Lights to Illuminate Recesses
The best source for ascent lighting to frame your dining room ceiling valences, recesses, and ledges is from the cove lighting.
Cove lights too cast lights upwards to draw the attention of the dimensions details of the ceiling and eliminate the pesky ceiling shadows at the same time.
Furthermore, cove lighting is also the best to illuminate adjacent walls as a supplementary to other primary sources of ambient light. The cove lights can consist of multiple LED bulbs or come as light strips.