Vacuum cleaners have always been a household necessity, but that doesn't mean that just any vacuum cleaner will do nowadays.
Thanks to the technological advancement in cleaning technologies, you now have a myriad of options to choose from when selecting your new cleaning tool.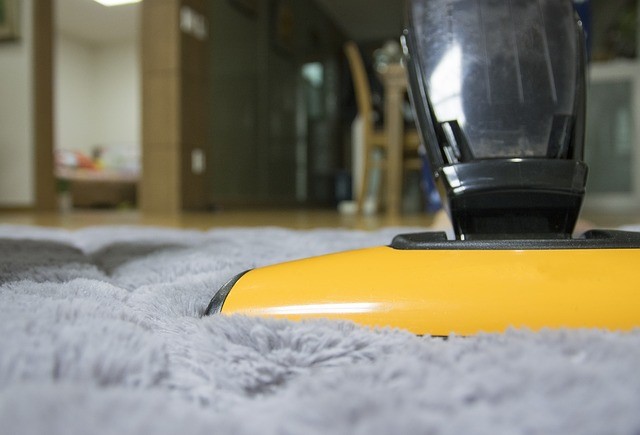 If your old vacuum cleaner has been giving you trouble or you're starting to doubt its cleaning efficiency, here are a few new vacuum technologies you'll be sure to appreciate.
Filtration System
Everyone knows how old vacuum cleaners work. The canister of standard vacuum cleaners holds a bag that acts as the filtration medium.
Once you turn on the vacuum cleaner, the motor works to suck the particles from the area you're cleaning, carrying them through the stick and all the way until they're trapped in the bag.
Although the suction power is usually strong enough to remove most particles from the floor and carpets, the downside of this action becomes apparent when dust particles escape the bag and are liberated back into the air.
This can cause serious health issues for those suffering from asthma and other respiratory conditions, which created the necessity for a stronger filtration system.
Newer filtration technologies have since been invented, the most efficient of which is the HEPA filtration system.
Standing for high-efficiency particulate air, HEPA filters have been designed to trap a minimum of 99.7% of the particulates that are 0.3 microns or larger. That pretty much guarantees an efficient cleaning session that prevents any chance of indoor pollution.
In addition to the HEPA filters, a few other efficient filtration systems have been devised. These systems include water filtration, electrostatic precipitation, and using UV light to kill germs and eliminate odor.
---
Read Also:
---
Bagless Vacuuming
Although collecting dust into a bag is the most common way to use a vacuum cleaner, it's not the only way. New technologies have made it as such the bag can be completely discarded, and it's not even limited to light-duty sticks anymore.
You'll be able to find a heavy-duty vacuum cleaner with powerful suction to carry out all your cleaning duties effortlessly and practically. Instead of a bag, these models have an onboard filter to collect the dust particles.
You'll eventually need to replace the filter once it's been used up, but that will still be at a lower frequency than changing a bag.
Cyclonic Technology
Speaking of bagless vacuuming, the cyclonic technology has adopted this feature while going a step further to add its own twist (pun not intended, really).
Just as the name indicates, this technology transforms the vacuum cleaner into a cyclone producing machine that provides deep cleaning to any surface it's applied to.
Thanks to the effectiveness of combining the swirling motion with a force larger than 79,000 g, cyclonic vacuum cleaners are able to fling microscopic particles from carpets, floors, surfaces, and even air.
This has proven an unmatched efficiency in not only removing dirt and dust from solid surfaces but also bacteria and other microbes from the air and all kinds of surfaces. The result is enjoying clean and healthy air, as well as a spotless home.
Steam Vacuum Cleaning
Everyone knows how cleaning a house to the point of being spotless can be such a chore. It's neither easy nor time-efficient to roam the house twice; once for vacuuming and the second for mopping.
That's where a steam vacuum cleaner comes to save the day, both in terms of effort and time. A steam vacuum cleaner is especially efficient for hardwood flooring that requires special treatment.
It allows you to clean, mop, and dry the floor in one go, without having to use any hard chemicals or use a different mop.
While you can clean as you steam and hit two birds with one stone, you can also choose to do the cleaning first and then steam later.
Cordless Sticks
If we were to list the worst shortcomings of standard vacuum cleaners, then cords will definitely be on top of the list.
There are a few things that are more frustrating than having to untangle a 20-foot cord, especially when you're short on time.
Perhaps the second most inconvenient issue is when you push a little too far past the length of the cord and you have to go all the way back to the plug and find a closer one.
All of these issues have been practically taken care of in newer models that have discarded the cord altogether. Most cordless sticks can operate up to half an hour on a single charge.
Better yet, some models can be mounted into wall docks to be recharged, giving you a convenient space-saving option.
Digital Control Display
How would you feel if your vacuum cleaner can communicate with you and give you reports about the cleaning progress?
For instance, imagine having a report that alerts you to the remaining time, the degree of blockage, the cleaning mode you're using, or remind you about the upcoming filter maintenance schedule.
Although they have yet to invent speaking vacuum cleaners, they have created the next best thing: a vacuum cleaner with a digital control display.
Using this display, you'll be updated with every aspect of your cleaning.
Robotics Technology
If there's one thing that can top built-in digital displays, then it's the integration of robotics technology in vacuum cleaners.
The reason is simple: not only will you have portable access to the display and its report by connecting your mobile phone to the cleaner, but you'll also be able to relax and entrust the robot with the cleaning job completely.
Owning a home-cleaning robot is no longer a science-fiction fantasy; you can now own a computerized vacuum cleaner and command it to clean, whether directly or by scheduling it to do so.
That means that even if you're at work, the robot will carry out its cleaning duties diligently. Some of them will even dock themselves to be charged according to schedule.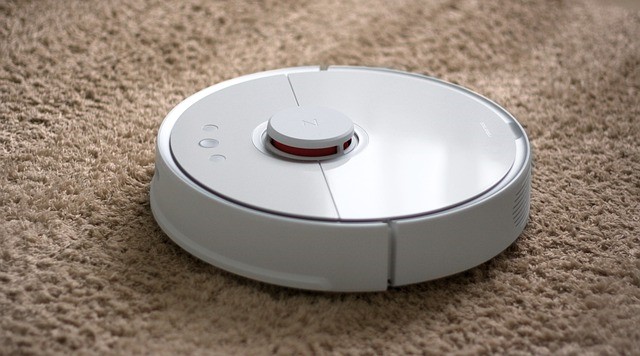 A couple of decades back, it would've been impossible to imagine how far vacuum technologies could go. Merely having a vacuum cleaner to replace broomsticks were magical on their own.
Nowadays, we know better than to rely on old models of inefficient vacuum cleaners. From advanced filtration systems to self-driving vacuum cleaners, our cleaning duties have just become all the more exciting.