Suppose you dream of escaping the hustle and bustle of everyday life to immerse yourself in a slow-paced, vibrant culture full of sun, sangria, and breathtakingly beautiful architecture.
In that case, Spain is just the place for you. Whether you're starting anew as an expat or on vacation with plans to explore every aspect of this magical country – from its picturesque cobblestone streets to its lively plazas lined with bars serving up cold glasses of locally produced wines – it's hard not to be captivated by everything that España has to offer.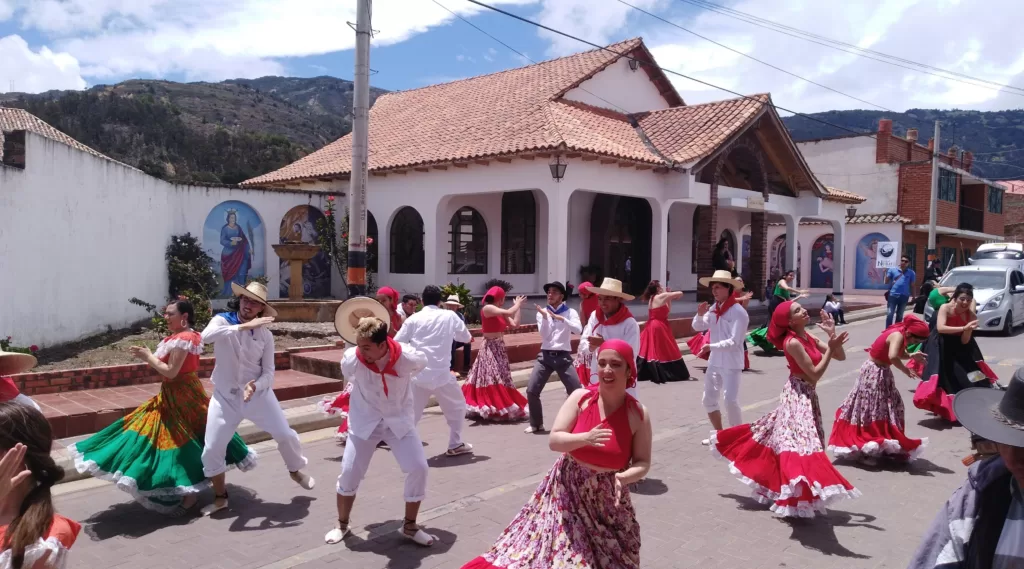 From savoring tapas at quaint cafés that have been around for centuries to sharing passionate conversation over late-night drinks accompanied by live flamenco music; once here, you won't want your Spanish adventure anyplace else.
Read on as we share our insights into real Spanish life: the ultimate guide for experiencing all things unique about living in España.
How to Prepare for the Move to Spain – Paperwork, Legal Requirements, and Practical Considerations
As excited as you are about the prospects of moving to Spain, preparing for such a move can be daunting. From the paperwork to the legal requirements and practical considerations, there is much to remember.
However, with careful planning and organization, you can make this transition smooth. One of the most important things you'll need to do is to research the specific legal requirements for entering and staying in Spain.
Depending on your nationality and the length of your stay, you may need a visa, residency permit, or work permit. You'll also need to consider practical considerations such as finding housing, healthcare, and transportation.
While the process may seem overwhelming initially, taking it step by step and seeking advice and support from others who have made the move can help alleviate stress and ensure a successful transition to your new life in Spain.
---
Read Also :
---
Where to Live in Spain – Exploring Different Regions for Their Unique Characteristics
Spain, a country full of vibrant culture, delicious food, and stunning landscapes, offers a variety of regions for those looking to make a move. If you're searching for a luxurious lifestyle, Marbella may be the perfect fit.
This popular destination, located on the southern coast, boasts unbeatable weather, beautiful beaches, and an active nightlife. Marbella villa for sale can provide an excellent opportunity for those interested in investment properties.
However, Spain is open to more than this region – there are countless other areas to explore. The Basque Country in the north, with its unique language and culinary scene, or Andalucía, home to the historic city of Granada and the Alhambra palace, are just a couple of the many options to consider when deciding where to live in Spain. Each region has its distinct charm, making the country a perfect place for adventure and exploration.
Working & Studying Abroad in Spain – Finding a Job or Enrolling in a University
Spain offers many opportunities for those looking to work or study abroad. The country has a strong economy and is home to some of the world's top universities, making it an attractive destination for international students.
Additionally, with a relatively low cost of living compared to other European countries, Spain can be an affordable option for those wanting to further their education in a foreign setting.
For those seeking employment, Spain offers diverse industries to work in, from tourism and hospitality to technology and finance. With its laid-back culture and emphasis on work-life balance, Spain can provide a refreshing change of pace for anyone looking to expand their career horizons.
Exploring Spanish Culture and Cuisine – From Tapas to Paella and Beyond
One of Spain's most fascinating aspects is experiencing its unique culture and cuisine. From flamenco dancing and bullfighting to the famous siesta, countless customs and traditions make Spain rich in culture. The country also has a diverse culinary scene, with each region offering its specialties and flavors.
Tapas, small bite-sized dishes typically served with drinks, are a staple of Spanish cuisine and provide the perfect opportunity to try a variety of dishes in one sitting. Other popular dishes include paella, a rice-based dish often made with seafood or chicken, and sangria, a refreshing fruit-infused wine drink best enjoyed on a warm day. No matter where you go in Spain, there will always be something new to discover and savor in terms of culture and cuisine.
Adventures Around Spain – Entertaining Things To Do During Your Time There
When living in Spain, there is never a dull moment. From exploring ancient castles and ruins to soaking up the sun on pristine beaches, there is always something new and exciting to see and do.
One of the most popular activities among locals and tourists is hiking in Spain's breathtaking natural landscapes. The country boasts several stunning national parks, including the famous Camino de Santiago, a pilgrimage route across northern Spain.
If hiking isn't your thing, there are plenty of other outdoor outdoor adventure options, such as surfing, skiing, and even hot-air ballooning. Spain also has a vibrant arts and music scene, with festivals and concerts happening year-round. With so much to see and do, it's no wonder that Spain is a top destination for those seeking adventure and new experiences.
Conclusion
Spain offers a unique and enriching lifestyle for those looking to move. From the necessary preparations and legal requirements to finding the perfect region to call home, many factors must be considered before embarking on this exciting journey.
However, with its diverse culture and cuisine, endless opportunities for work and study, and countless adventures waiting to be had, living in Spain is an experience that will surely exceed all expectations.