Every project a builder undertakes should be in line with homebuyers' needs. However, how can you foresee what these demands are now and what they will be in a few years?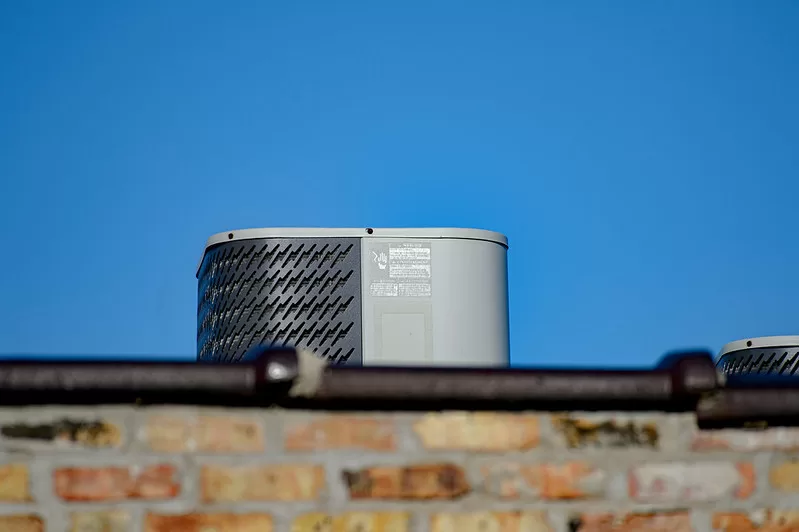 Every house buyer will, of course, have a unique list of must-haves and dealbreakers, ranging from countertops and flooring to home comfort / HVAC equipment. Even while it's impossible to satisfy every buyer's preference, it's crucial to be aware of general trends that will appeal to a bigger segment of potential new home buyers.
According to a new Grand View Research market report, the American HVAC industry is predicted to rise dramatically, from $17.45 billion in 2022 to $26.93 billion in 2030. People are expecting more energy-efficient, wellness-focused HVAC solutions as their awareness grows.
There are notable trends appearing in Canada that demonstrate the most desired heating, ventilation, and air conditioning systems while purchasing a new construction home. Most of these trends can be divided into three general categories:
Sustainability has gotten ever more critical as we work to protect our environment for future generations. Furthermore, smart technology is having a significant impact on the HVAC business, with an increasing number of devices intended for remote control via smartphones or tablets.
Continue reading to learn more about these developing trends and how a Toronto-based HVAC business is supporting builders in creating desirable and environmentally sustainable houses.
Increased Energy Efficiency
Energy efficiency is a top priority for many prospective homebuyers looking to reduce their environmental impact and lower their energy costs. According to a Canadian Home Buyers Association (CHBA) poll, nearly 60% of respondents said an energy-efficient home is a must-have considering recent energy prices.
Moreover, respondents showed a willingness to spend an extra $3,000 to $5,000 on energy-efficient solutions that result in yearly utility cost savings.
According to Energy Star, HVAC systems account for over half of a home's total energy consumption, emphasizing a growing demand for energy-efficient HVAC solutions that can significantly reduce energy consumption.
Recent cutting-edge HVAC advancements include Variable Refrigerant Flow (VRF) Zoning Systems, Variable Speed Compressors, Ductless Mini-Split Zoning Systems, Geothermal Heat Pumps, Tankless Water Heaters, and Solar-Powered HVAC Systems.
Aside from being environmentally friendly, these systems qualify homes for energy efficiency rebates and provide significant, continuous savings in energy costs.
---
Read Also:
---
Improved Air Quality
A notable trend in the HVAC sector is the increased emphasis on indoor air quality and its impact on health and well-being. More than ever, prospective homebuyers are looking for HVAC systems with HEPA (High Energy Particulate Air) or UV (Ultraviolet) light filters to ensure ideal air quality in their homes.
HEPA filters are highly effective at catching 99.97% of particles larger than 0.3 microns, whereas UV Light Systems use UV light, which is similar to sunlight, to prevent mold formation on AC coils.
Another emerging trend in HVAC systems is the use of multi-zone HVAC systems, which allow homeowners to adjust the temperature in different areas of their houses independently. These systems save energy by heating or cooling only the zones that are occupied, while also providing greater comfort through personalized temperature settings in each zone.
HVAC zoning systems have been redefined by technological breakthroughs such as Variable Refrigerant Flow (VRF) zoning systems and Motorised Dampers, which provide precise control over airflow to different zones inside a home.
These motorized dampers, which are installed in the ductwork, can open or close depending on the temperature requirements of each zone.
By regulating these dampers, homeowners can route conditioned air to areas that require more heating or cooling, effectively decreasing energy waste in unoccupied or less often utilized places.
Increased Comfort
Extensive periods of extreme weather, such as prolonged heatwaves and severe cold breaks, demand residential HVAC systems that are able to quickly adapt to and withstand these extended weather conditions.
The latest HVAC technology, such as variable-speed compressors and dual-fuel systems, are designed to manage these demanding conditions while maintaining appropriate comfort levels in houses. As more homeowners experience these erratic weather patterns, the market for such HVAC solutions is expected to surge.
The Internet is also changing how we connect with numerous household appliances and systems, including HVAC systems.
Newer HVAC technology can proactively warn homeowners of potential maintenance difficulties, allowing them to solve issues before they become costly. This advanced automated maintenance method is also known as proactive or prescriptive maintenance.
According to Statistics Canada, by 2025, more than half of Canadian households will have adopted smart home technology, including HVAC systems. Smart technology, like other appliance categories, is revolutionizing the HVAC sector, giving homeowners unprecedented control over their heating and cooling systems.
Smart thermostats with wireless HVAC controls, such as Google Nest or Ecobee, make it easier to manage and optimize energy efficiency and comfort levels.
This trend is expected to continue as homeowners demand greater control and convenience when it comes to controlling their heating and cooling systems.
Advanced thermostats are now adding machine-learning capabilities to better optimize energy usage and comfort management.
Conclusion
As we approach 2024, it is evident that technological advancement has created extraordinary possibilities in the areas of individualized climate management, improved air quality, and increased efficiency.
Integrating these HVAC technologies may increase the initial building expenses for builders embarking on new home development. It does, however, position the projects you're working on as desirable options for potential customers.
Buying a dream home is frequently a once-in-a-lifetime experience for new homeowners, and they want to make the right decision from the start by investing in new houses with clever, environmentally friendly HVAC systems that improve their quality of life.
For builders working on newer construction projects, it is more important than ever to future-proof your efforts by adding energy-efficient equipment from recognized manufacturers during the construction phase.