For billions of years, the Sun has been a source of light and heat, which are necessary for man to live on Earth. But humanity is constantly striving to get more in order to simplify our lives and make it better. In 1839, Edmond Becquerel demonstrated the first photovoltaic cell to the world.
The young scientist, at the age of 19, gave a huge boost to the future community. In 1954, inventors Chapin, Fuller, and Pearson presented the first modern photovoltaic cell.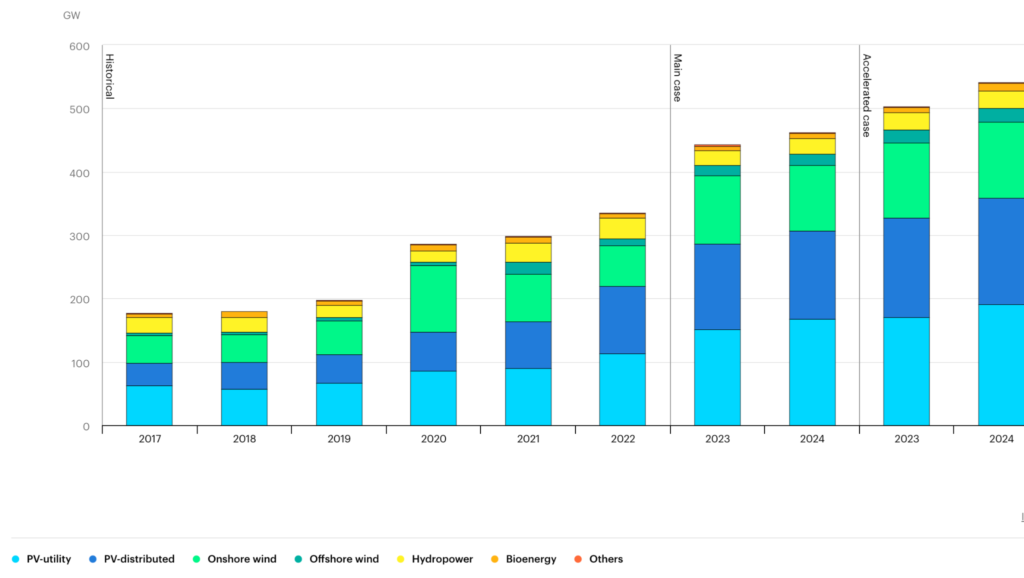 Today, no one can be surprised by solar panels. They are used everywhere. The industry has been rapidly growing its following over the last few decades. It has become the most popular and in demand among other renewable energy options. But the solar revolution continues, demonstrating solar systems for modern living.
What Is the Cause of the Solar Revolution?
Humanity is striving to reinvent the bicycle and to make it more environmentally friendly, economical, and ergonomic. Therefore, work has been underway for several decades to search for renewable energy sources and introduce them into our lives.
But, based on the diagram, we can conclude that solar panel technology is the most in-demand and popular.
So what was the reason for such great popularity? There are several of them:
1. Sustainability: One of the main reasons why the solar revolution is happening today is the desire for more sustainable energy. That is, as long as the Sun continues to shed light on our Earth, no one will be left without a source of electricity and solar power generation will not end. The Sun is an inexhaustible resource, unlike fuel, which is still used in all countries to generate electricity.
2. Efficiency: Yes, solar system efficiency is significantly higher than previous models and most other renewable energy sources. New technologies offer innovative conversion rates. This means that the homes of ordinary residents will receive even more clean sustainable home energy for their needs.
3. Savings: At first glance, spending 16,000 – 20,000 US dollars at once seems like a fabulous amount. Plus you need to pay a lot of money to install solar panels and a little more for solar system maintenance and additional devices. But solar panels are an investment.
Full payback comes in the first few years, and then you pay for nothing. And if your home is located in a favorable place where the sunny day lasts at least 9-11 hours, you can even make money from it. It is enough to purchase a battery that will accumulate excess energy and sell it to utility companies. If you are not interested in money, you can get privileges from the state in the form of tax reductions and other advantages.
4. Reducing your carbon footprint: Many solar panel installation companies use the phrase "Clean Solar Energy" in their marketing campaigns. And this is the "pure" truth. Solar panels are eco-friendly energy solutions. One of the solar panel's advancements is the relentless pursuit of minimizing its carbon footprint.
The only problems that have not been fully resolved are the processes for manufacturing, supplying, and disposing of the systems. Only at these stages, there are problems with a negligible carbon footprint. But they are also fully justified due to the absence of CO2 emissions throughout the entire service life of the installation. In addition, researchers and inventors around the world continue to solve this problem, leaving no chance for it.
5. Reliability: Unlike traditional energy sources, residential solar solutions are more reliable and durable. Thus, the average lifespan of a solar system is 20-30 years. At the same time, it is not afraid of natural disasters, precipitation, hurricanes, etc. That is, if you have a battery and solar panels, you can always receive electricity that is enough for all your needs.
---
Read Also :
---
6. Installation Incentives: Many states offer solar panel financing options for homeowners who install solar panels. These can be both discounts incentives, and benefits.
7. Solar energy and home value: If you invest in solar power for homes, the value of your home will increase significantly. Therefore, you should not worry about a possible irrational investment, because… When you sell your home, you will get all the funds invested in the panels back.
As you can see, cutting-edge solar systems are conducive to their acquisition and are an excellent platform for the solar revolution.
Solar Power for a Sustainable Future or a New Way of Life
Solar revolution is not just the popularization of home solar power, but a lifestyle change. Society is becoming increasingly concerned about the future of the planet, and solar energy simply provides a solution.
At the same time, more and more smart devices are appearing that also run on solar energy. As a result, we get a symbiosis of manufacturability, efficiency, and environmental friendliness. All this is aimed at making human life easier and more efficient, and nature cleaner.
Home solar upgrades are when you use the energy of the sun both morning and night, forget about huge electricity bills, and don't think about the problems that you pose for the environment.
Switching to green living with solar is like switching to a healthy lifestyle, where there is no junk food, constant fatigue, and inactivity.
Future of Solar Technology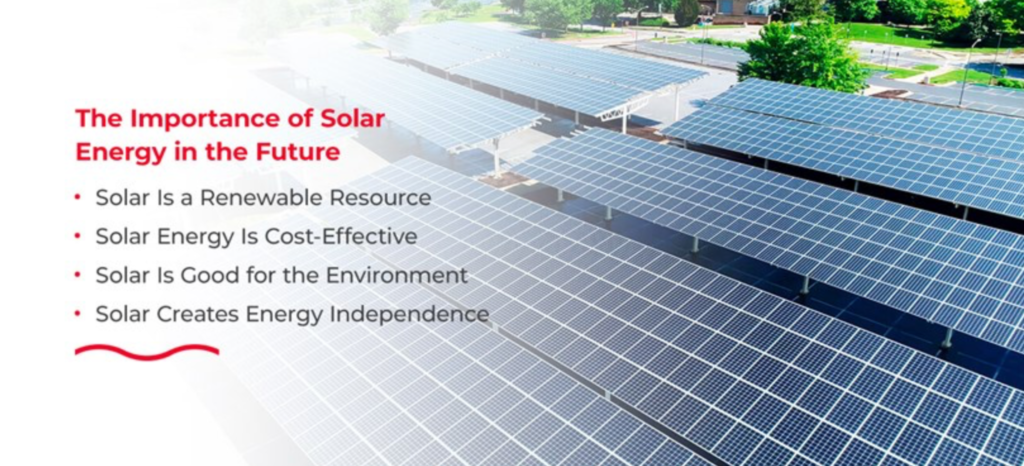 The global solar energy market is projected to reach $223 billion by 2026 and the average annual growth rate will be 20.5%. Yes, the popularization and improvement of solar energy technologies led to impressive numbers. The very fact of the opportunity to make our future cleaner and greener cannot pass without a trace, so what awaits us is:
An increase in the number of installations of systems in private and industrial structures: The lower the cost of systems and their installation, the more people will be interested in purchasing them. This applies to both the purchase of panels for your own home and the arrangement of farms. And this solar technology trend will cause an overall reduction in greenhouse gas emissions into the atmosphere, which will help stop global warming.
New Battery Solutions: To save even more money and provide power at night and in bad weather, people need to install batteries. The latter is necessary to store excess energy. Consequently, there will be technological progress in the battery industry. And this is a general need that is useful for other aspects of everyday life.
The emergence of smart solar home solutions: Humanity is increasingly striving to simplify its life, so more and more smart solutions are appearing. Most of them are already integrated with solar panels and adapted for interaction. We will get a whole ecosystem where every home will have smart and energy-efficient appliances.
Growth in technology: Perhaps one of the important advantages of solar energy innovations is an even greater increase in technological progress. The great demand for solar systems gives rise to even greater interest among inventors in improving them.
Increase of jobs: Once again, popularization opens the door for more systems manufacturing companies to emerge. They will help solve some problems with unemployment. The same goes for the emergence of solar farms that need to be maintained.
But people should not forget about the correct implementation of solar systems in their homes. Many solar panel installation tips should not be neglected. For example, before purchasing a residential solar installation, decide how much solar panel power you need.
This is a very common mistake homeowners make. Many people want to save money and buy low-power installations when a 10kw solar system is needed for efficient operation. And no, this is not a whim of the manufacturer, but a need for your home. Calculate everything correctly, otherwise, you will overpay even more.
Key Players in the Solar Revolution
More and more companies are interested in the solar industry. Many investors and billionaires are ready to devote resources to its development, allowing the solar revolution to accelerate.
One of them is Elon Musk. His product Tesla has become one of the main ambassadors in the world of solar energy. The integration of the latest systems into the car along with storage devices has revolutionized the understanding of the possibilities of solar energy.
SunPower has become a leading manufacturer of high-efficiency panels. They are innovative in terms of technology and have a futuristic design. Due to this, there has been an increase in the popularity of systems for both private use and commercial purposes.
First Solar is the company that was the first to introduce thin-film modules for solar panels to the world. Their innovation led to a change in production standards. And the panels themselves have become even more durable and productive.
Conclusion
Innovative solar solutions – a bright future for every inhabitant of our planet and the nature around us. The revolution is in full swing, and it cannot be stopped. And that's great.
As a result, we will benefit from economic benefits, a sustainable source of energy, and a minuscule carbon footprint. Turning the solar industry into a way of life is one of the few chances to achieve an eco-friendly future and save our Earth from global warming.