In today's world, where environmental consciousness and sustainable living are gaining momentum, many homeowners are considering making the switch to solar energy.
Going solar not only helps reduce reliance on fossil fuels but also offers significant financial benefits in the long run. If you're ready to embark on this journey, this comprehensive guide will walk you through the essential steps to transition to solar power at home.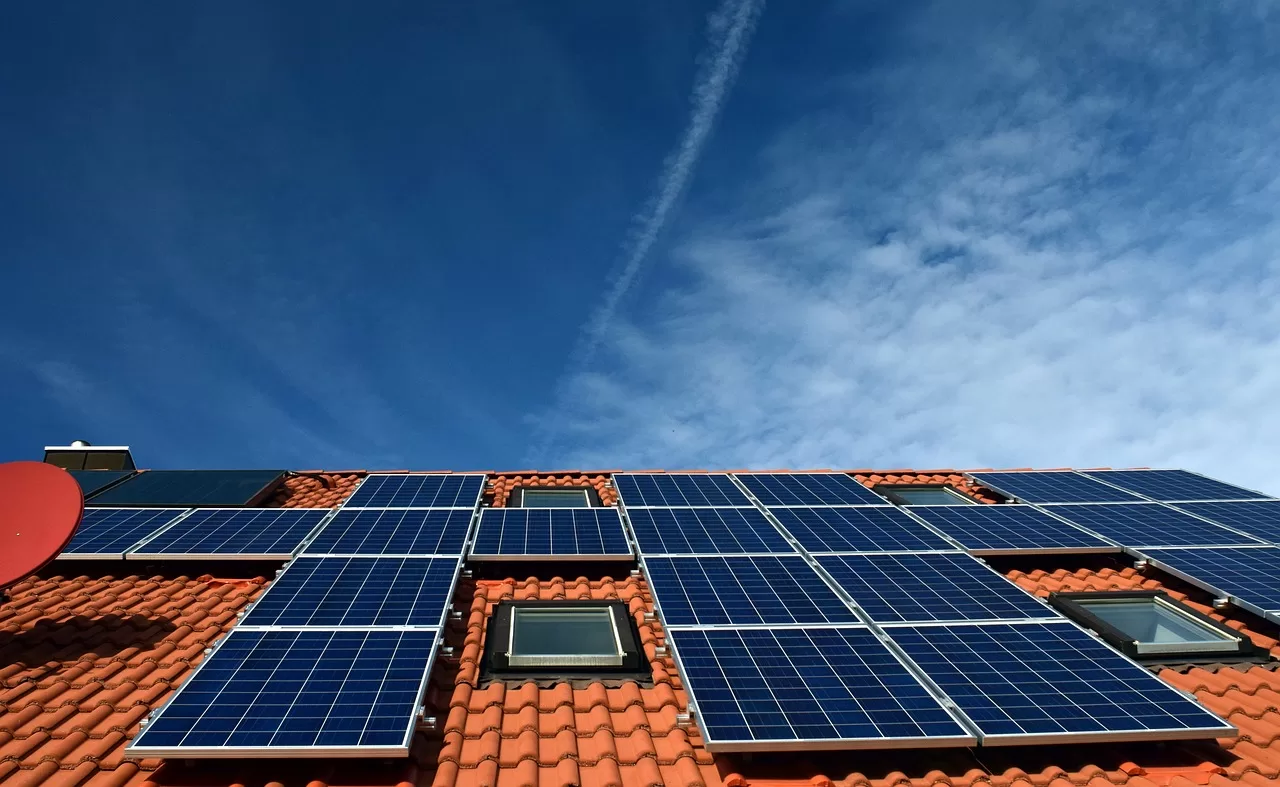 Why Go Solar?
With increasing concerns about climate change and rising energy costs, transitioning to solar energy is a wise choice. Solar power is a clean and renewable energy source that harnesses the sun's rays and converts them into electricity.
By embracing solar, you contribute to reducing greenhouse gas emissions and promoting a sustainable future. Moreover, going solar offers numerous financial advantages, including long-term savings, potential tax incentives, and increased property value.
Understanding Solar Energy
How Does Solar Energy Work?
Solar energy is generated through photovoltaic (PV) panels, which are typically mounted on rooftops or in open areas exposed to sunlight.
These panels contain solar cells that convert sunlight into direct current (DC) electricity. An inverter then converts the DC electricity into alternating current (AC), which is used to power your home's appliances and lighting.
Types Of Solar Panels
There are various types of solar panels available, each with its own benefits and considerations. The most common types include monocrystalline, polycrystalline, and thin-film solar panels.
Monocrystalline panels are known for their high efficiency but can be more expensive. Polycrystalline panels offer a cost-effective option, while thin-film panels are lightweight and flexible, making them suitable for certain applications.
---
Read Also:
---
Assessing Your Home's Suitability for Solar
Evaluating Your Roof's Condition and Orientation
Before installing solar panels, it's crucial to assess your roof's condition and suitability. Ensure that your roof is structurally sound and can support the additional weight of the panels. Moreover, the orientation of your roof and the angle at which it faces the sun will affect the efficiency of your solar system. South-facing roofs with minimal shading tend to yield optimal results.
Considering Shading Issues
Shading can significantly impact the performance of your solar panels. Identify any nearby trees, buildings, or structures that cast shadows on your roof throughout the day. Shading can reduce the amount of sunlight reaching your panels, thus affecting energy production. If shading is a concern, discuss potential solutions with your solar installers, such as panel placement or the use of microinverters.
Calculating Your Energy Needs
Assess your household's energy consumption to determine the appropriate size of your solar system. Analyze your past utility bills to understand your average monthly usage.
Consider any future changes, such as the addition of new appliances or an electric vehicle. By accurately estimating your energy needs, you can install a solar system that meets your requirements and maximizes your savings.
Financial Considerations
Cost Of Solar Panel Installation
The cost of installing solar panels can vary depending on several factors, including the size of the system, panel quality, and additional equipment required. It's important to obtain quotes from multiple solar installers to compare prices and offerings. While upfront costs may seem significant, it's essential to consider the long-term financial benefits and potential return on investment.
Available Incentives and Tax Credits
Many governments and local authorities provide incentives to encourage homeowners to adopt solar energy. These incentives can include rebates, tax credits, and net metering programs.
Research the available incentives in your area and consult with your solar installer to maximize your financial benefits. Additionally, some utility companies offer buyback programs for excess electricity generated by your solar system.
Long-Term Savings and Return On Investment
"One of the significant advantages of going solar is the long-term savings on your electricity bills. Solar panels can generate substantial energy savings over their lifespan, which often exceeds 25 years, according to Kami Turkey, CEO of Solar Energy Hackers.
While the payback period varies depending on factors such as your location and energy usage, investing in solar can provide a solid return on investment and significant financial gains.
Finding The Right Solar Installer
Researching Local Solar Companies
When choosing a solar installer, thorough research is essential. Look for reputable and experienced solar companies in your area.
Read customer reviews, check their website and social media presence, and seek recommendations from friends or neighbors who have gone solar. A reliable installer will guide you through the process, ensuring a smooth transition to solar energy.
Checking Certifications and Warranties
Ensure that the solar company you choose has the necessary certifications and licenses. Certifications such as the North American Board of Certified Energy Practitioners (NABCEP) demonstrate the installer's expertise and adherence to industry standards.
Additionally, inquire about warranties on the panels, inverters, and installation workmanship. A reliable warranty will provide peace of mind regarding the performance and longevity of your solar system.
Requesting Quotes and Comparing Options
Reach out to multiple solar installers and request detailed quotes for your specific needs. Consider factors such as equipment quality, installation timeline, and total cost. A professional installer will conduct a thorough site assessment to provide an accurate quote.
Don't hesitate to ask questions and clarify any doubts before making a decision. Comparing quotes will help you make an informed choice and ensure the best value for your investment.
The Solar Panel Installation Process
Site Assessment and Design
Once you've selected a solar installer, they will conduct a site assessment to determine the optimal placement of the panels and assess any potential challenges.
The installer will consider factors such as roof angle, shading issues, and electrical connections. Based on the assessment, a custom solar system design will be created to maximize energy production and meet your specific requirements.
Permitting and Paperwork
Before the installation can begin, the necessary permits and paperwork must be obtained. Your solar installer will handle this process, ensuring compliance with local regulations and utility interconnection requirements.
 Permitting timelines may vary, but a reputable installer will guide you through the paperwork, minimizing any potential delays.
Installation Timeline and Logistics
The installation timeline will depend on the size of the system and the complexity of the project. On average, residential solar installations can be completed within a few days to a few weeks.
Your solar installer will coordinate the logistics, including the delivery of equipment and scheduling of the installation crew. It's important to communicate any specific preferences or constraints to ensure a smooth installation process.
Monitoring and Maintaining Your Solar System
Understanding System Monitoring
Modern solar systems often come with monitoring capabilities that allow you to track the energy production and performance of your panels.
Monitoring systems can provide real-time data, including energy generation, consumption, and even environmental impact. Familiarize yourself with the monitoring tools provided by your installer and make use of the insights to optimize your energy usage.
Performing Regular Maintenance
Solar panels are designed to be low-maintenance, but regular upkeep is still necessary to ensure optimal performance.
Keep the panels clean and free from debris that may block sunlight. Check for any signs of damage or wear, such as cracked panels or loose connections, and promptly address any issues. Additionally, consider scheduling periodic professional inspections to ensure your system's longevity.
Dealing with Potential Issues
In case of any issues or concerns with your solar system, reach out to your solar installer for assistance. They will have the expertise to diagnose and resolve common problems, such as inverter issues or reduced energy production. Many installers offer warranties that cover the equipment and workmanship, providing peace of mind and protection for your investment.
Maximizing Energy Efficiency Alongside Solar
Implementing Energy-Saving Practices
While solar panels can significantly reduce your reliance on the grid, incorporating energy-saving practices can further enhance your sustainability efforts and reduce electricity costs. Consider implementing energy-efficient appliances, LED lighting, and smart home technologies to optimize energy usage.
Simple actions like turning off lights when not in use or adjusting thermostat settings can make a noticeable difference in your overall energy consumption.
Considering Energy Storage Options
Energy storage systems, such as batteries, allow you to store excess electricity generated by your solar panels for use during periods of low sunlight or in case of power outages.
Battery technology is evolving rapidly, offering improved storage capacity and efficiency. Explore the options available in your area and discuss with your solar installer whether incorporating energy storage is beneficial for your specific needs.
Environmental Benefits of Going Solar
Reducing Carbon Footprint
By transitioning to solar energy, you significantly reduce your carbon footprint and environmental impact. Solar power is a clean and renewable energy source that produces no greenhouse gas emissions during operation. Choosing solar contributes to mitigating climate change and preserving the planet for future generations.
Contributing To a Sustainable Future
Embracing solar energy at home aligns with the broader goal of achieving a sustainable future. As more homeowners adopt solar, it fosters a collective movement towards cleaner and greener energy. By leading by example, you inspire others to make the transition and contribute to a more sustainable and resilient energy system.
Conclusion
Transitioning to solar energy at home is a transformative step towards a more sustainable and cost-effective future. By harnessing the power of the sun, you not only reduce your reliance on fossil fuels but also enjoy long-term financial savings and contribute to a cleaner environment.
Assess your home's suitability, research reputable solar installers, and take advantage of available incentives. With careful planning and professional guidance, you can smoothly navigate the process and embark on your solar journey.