Have you considered going solar but need help choosing the best solar panels?
When choosing a solar panel brand, many homeowners assume that all panels are created equally. The truth is each brand has its unique pros and cons. Even many of the panels from the largest solar panel manufacturers are unique in some ways.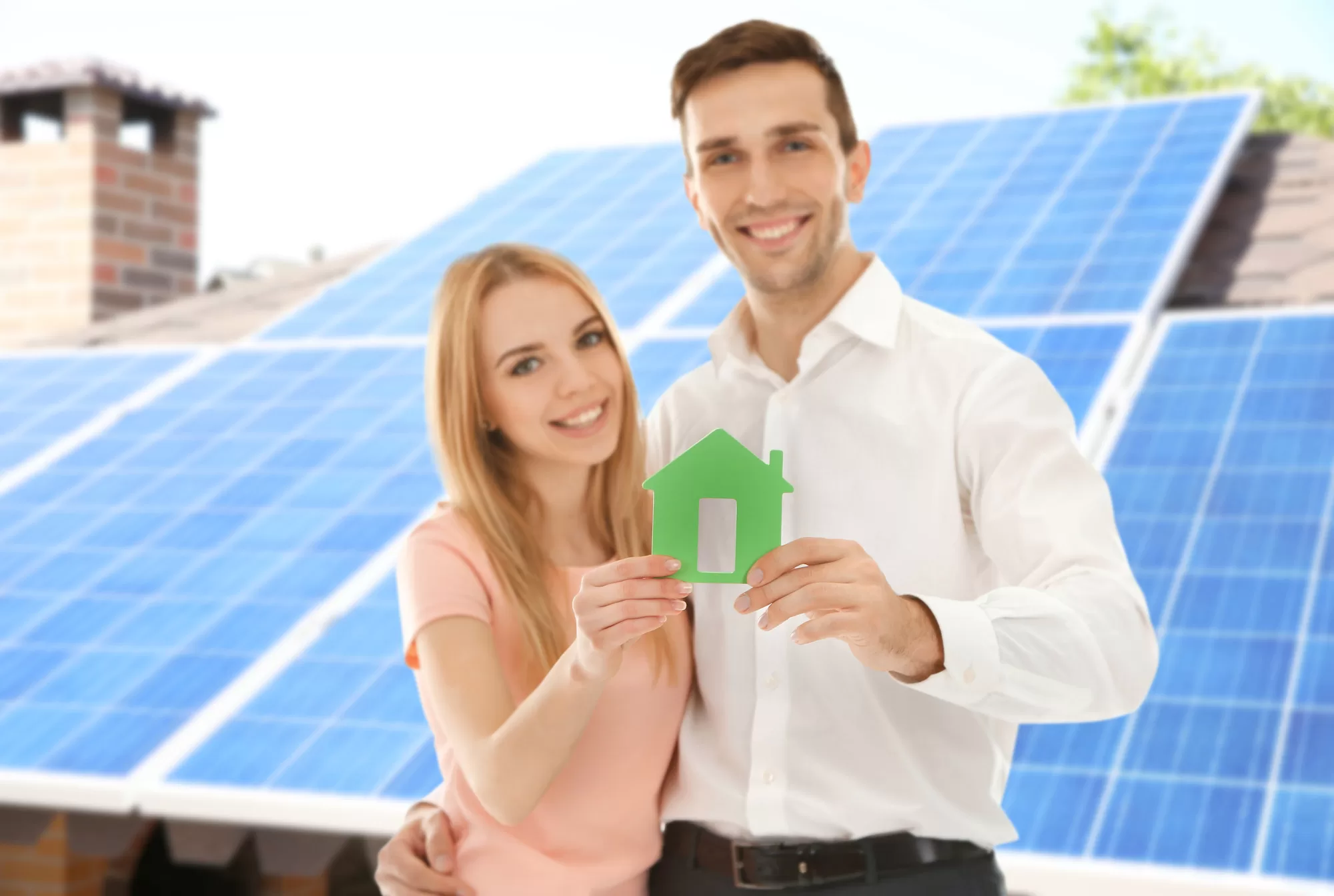 Whether you're looking to pay off a burden of a hefty power bill, or reduce your carbon footprint, installing solar panels is a great idea. When shopping around, you're going to see a lot of different brands.
But what did you really need? Well, now you're at the right place. Here's everything you need to know about finding the best solar panel brand.
Production Capacity
Regarding production capacity, your home's best solar panel brand depends on your specific needs. Since so many different brands of solar panels are available on the market, it is vital to research your options to find the one that meets your needs.
Generally, the higher the production capacity of a panel, the more costly or efficient it tends to be. So it is crucial to identify your goals for efficiency and cost.
For instance, if you want a panel that will generate the most energy for the least amount of money. Consider looking into a smaller solar panel with a lower production capacity.
But, if you want a panel with the highest possible energy output, look into a larger panel with a higher production capacity. Choosing a solar panel brand that meets your needs is crucial.
Efficacy
Efficiency is an important feature when deciding which solar panel brand to purchase. Look for panels marked as "high efficiency" or "premium efficiency." The higher the efficiency, the more electricity you can generate from fewer panels.
They generally require fewer panels to generate the same amount of energy. This can offset the cost in the long run. Additionally, higher-efficiency panels tend to be better. This resource is good at generating electricity in low-light conditions.
---
Read Also:
---
SunPower
SunPower is one of the best solar panel brands for efficiency and cost. SunPower offers superior photovoltaic (PV) cell technology. This allows it to capture more energy. This can be more efficient than competing brands with the same amount of area.
Additionally, the premium cells used by SunPower are often more reliable than most normal cells. They produce more power output despite their size.
SunPower's high-efficiency cells also require fewer panels to generate the same amount of electricity as other brands. SunPower also offers attractive warranties and solar panel financing options to reduce the upfront installation cost.
LG
LG is one of the top solar panel brands on the market, with the highest efficiency ratings. LG solar panels have efficiencies ranging from 18.7-21.1%. This is much higher than the industry standard.
LG will produce more energy for your home at a lower cost. Additionally, LG solar panels offer a 25-year product and performance warranty. This gives you the peace of mind that your investment is secure.
Panasonic
Panasonic solar panels are renowned for their efficiency and affordability. This makes them an ideal choice for those looking to reduce their energy costs.
Panasonic solar panels are designed to capture the maximum amount of energy from the sun. This allows you to generate more electricity and achieve greater savings on your energy bills. Additionally, Panasonic solar panels are made to be durable and long-lasting.
Q Cells
Q Cells produces high-performance solar systems that can reduce electricity bills for average homeowners. Their photovoltaic modules have been proven to help homeowners save money in the long term. It can increase their electricity rates and return on investments.
Q Cells solar panels are designed to withstand extreme weather conditions. This is ideal for mounting on many roof types.
The company also produces several versions, such as monocrystalline, polycrystalline, and flexible models. With these, customers can get the best option for their home. Furthermore, Q Cells prides itself on its customer service, which guarantees satisfaction.
REC
REC Solar Panel is known for its exceptionally high-efficiency rating. They can capture more solar energy than other leading brands.
They are also designed for cost-efficiency. It has low installation costs and long life spans that minimize the need for maintenance or replacement.
Furthermore, REC Solar Panels are compatible with a broad range of inverters. This makes integrating them into an existing system easier, if necessary.
Longi Solar Panels
Longi Solar panels provide many benefits that far exceed the industry average. From producing high-quality, high-efficiency modules to guaranteed product warranties.
Longi Solar has established itself as a leader in the industry. They continue to develop products that increase energy yields. They also provide maximum performance over a long period.
With their expertise in the field, they can provide the best quality solar panel systems at a reduced cost. Longi Solar has proven itself to be reliable. It is a certified partner with a robust warranty program.
SunPower Maxeon
Their cutting-edge technology ensures you'll get the most out of your solar energy investment. SunPower Maxeon panels are incredibly durable.
They can withstand extreme weather conditions. Their efficiency rating is among the highest on the market (up to 24.1 percent).
Also, SunPower Maxeon provides homeowners with a 25-year product warranty on their solar panels. It allows you to have peace of mind when investing in solar.
Silfab
Silfab has a solid commitment to energy efficiency. They consistently produce solar panel products that provide power at a lower cost.
Given its efficiency and cost-effectiveness, the Silfab brand is one of the best solar panel brands for your home. Their high-efficiency solar panels are designed to operate in any climate. They are very highly reliable.
With efficiency ratings ranging from 17.8% to 22%, these panels will deliver maximum power production for your home. The material used in the panels is designed to last for decades. They have a sleek and compact design that is aesthetically pleasing and unobtrusive.
Silfab solar panels are also relatively low, making them an excellent investment for home energy savings. In addition, Silfab offers unbeatable customer service. It has a team of experts to help you every step of the way.
They have a proprietary power optimizer built into each panel. They also have a low-voltage performance that maximizes system efficiency.
Silfab solar panels offer homeowners a reliable option that creates cost savings and ROI. Additionally, Silfab produces some of the highest-wattage panels in the industry.
Cost
When it comes to selecting the best solar panel brand for your home, cost needs to be taken into consideration. Product reviews and industry-based comparisons offer insight into which solar panel brands provide the most cost-effective options for consumers.
The cost of installation may vary greatly for different brands. Cost should not necessarily be the primary determinant when selecting a solar panel brand. Some more expensive models offer far more efficiency and benefits than ones that are cheaper.
Ultimately, understanding the features of each solar panel brand and comparing pricing and installation offers are the best approaches to selecting the optimal product for your home's solar electric system.
Sunrun
Sunrun is a leading provider of cost-effective, reliable solar energy systems for homes. They offer a variety of solar panel brands that are designed to maximize energy efficiency while also controlling energy costs.
They also have advanced monitoring systems. They have comprehensive warranty options that help ensure your system works flawlessly.
Sunrun's solar panels meet or exceed industry standards. They have been rated among the most efficient and cost-effective solar panel brands in the United States.
Their products are designed to last for 20 years or more. They come with an industry-leading customer service guarantee. Sunrun's solar panel systems are a great option for anyone looking to save money and get the most out of their home.
Southern California
Cost-effective Southern California Solar Panel has been making homes across the area more energy efficient and lessening reliance on non-renewable energy sources. Efficiency and cost are key elements of any solar panel brand, and Southern California Solar Panel excels in both.
It has a state-of-the-art solar inverter. It has a long-lasting warranty and excellent customer service. This can make them a top choice for many households.
Their high-efficiency panel design and premium-grade materials are perfect for getting the most return on energy. It can also lower the cost of ownership.
Southern California Solar Panel offers a variety of cost-effective solutions to fit the needs of most households. Their robust technology and commitment to quality make them a top choice for anyone looking to upgrade their home's power supply.
Edison
Edison Solar Panel is one of the best solar panels to buy and a cost-effective panel for your home. They offer an array of product options to choose from. It allows homeowners to save on their energy costs.
They use advanced technology to ensure their solar panels are more efficient and reliable than many competitors. Their products are also known for being very durable. They are constructed with superior materials designed to last for many years.
In addition, their warranties are tremendous and highly competitive. These combined aspects make Edison Solar Panel the most cost-effective option for your home's solar panel needs.
SunPower
The SunPower brand of solar panels earns an industry-best cost-effectiveness rating. SunPower panels have a higher efficiency rating than other brands. They can produce more energy from the same area.
SunPower panels also come with a highly reliable 25-year product and performance warranty. This can give homeowners peace of mind who invest in them.
SunPower panels will produce long-term savings. They employ efficient and durable technology that lasts. Finally, SunPower's customer support team provides in-depth support in areas such as installation and performance monitoring.
Trina Solar
Trina Solar is a world-leading provider of cost-effective solar panel solutions. They are designed to meet the needs and budget of any residential home.
This company is known for its reliable and efficient products. They offer some of the most competitive prices in the industry.
Their highly advanced panels offer maximum output. Their advanced design helps maximize energy capture from natural daylight.
With its superior products, reliable customer service, and competitive pricing, Trina Solar is a great option for homeowners who are looking for the most cost-effective and efficient solar panel brand for their homes. Trina Solar's products provide the power for a greener future. This makes them a highly recommended option for anyone looking to reduce their carbon footprint.
ADT Solar
ADT Solar, as the best solar panels brand, is the most cost-effective solution for your home in terms of efficiency and cost. This company is a full-service provider of solar energy. They offer a wide selection of system components for customization and installation.
ADT Solar offers expert engineering and quality craftsmanship. They have superior customer service when providing residential solar energy solutions.
Through the use of the latest technologies and industry standards, ADT Solar ensures that its customers have the best possible solar panel systems. This resource provides reliable energy production with impressive returns at an affordable price.
The Best Solar Panel Brand for Your Home
Efficiency and cost are important when choosing the best solar panel brand for your home. Take the time to research and consider what's important to you and your budget.
Some solar panel systems may have the unique advantages of up to 32% solar panel efficiency and 25-year warranties, making them an obvious choice for many. Talk to a trusted local installer to find the perfect solution for you.
Do you want to find more helpful info? Check out more of our guides on our blog today!