Moving can be a stressful process. On top of packing and sorting your possessions, scheduling movers in Toronto, and shifting utilities, you're also balancing your obligations to your job, children, and pets. It is reasonable that moving into a new house or location can be one of the difficulties in life events.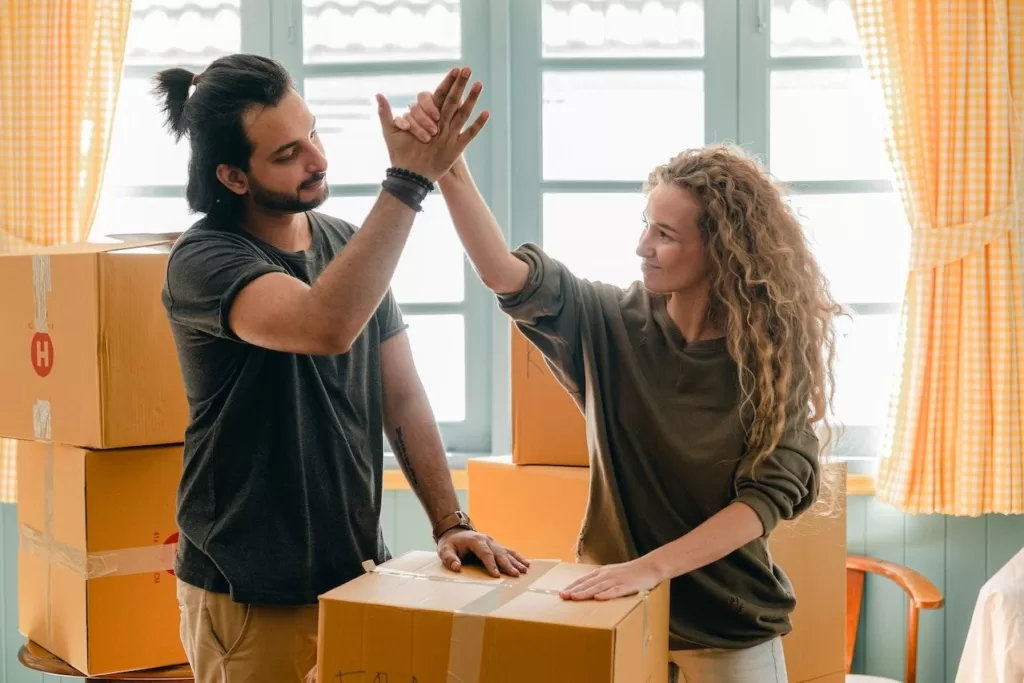 However, if you put in the time and effort to prepare before, moving won't be nearly as stressful. We hope the advice in this post will make the process of moving easier and help you remain composed if circumstances don't go as planned.
1. Prepare a checklist
Begin making a checklist as soon as the moving date is set. Create your list or look for one online. Some duties, such as packing linens or books, can be completed in advance.
Others, like using up consumables in your pantry and refrigerator, will need to be handled nearer to the date. Make a point of numbering the jobs by order of necessity and scheduling days for completing them. This will guarantee that everything is completed on time.
2. Hire a moving company or a truck
Using a mover simplifies your life! Get many bids to find the best value — and make sure they're insured. If you're renting a truck rather than employing a mover, be sure you're comfortable behind the wheel. If you're not used to them, hiring a truck can be difficult.
Next, figure out the duration it will require you to travel from your location. Add loading time to this and multiply by the total count of trips you intend to take. You don't want to reserve a vehicle for six hours just to discover that you'll need it for two!
3. Gather packing items
Browse around your house for any cardboard boxes or other containers you can reuse to avoid spending money on moving supplies. Get some from someone you know who has some, or go out and purchase some moving boxes. Purchasing packing boxes may be a faster solution.
---
Read Also :
---
They are unlikely to fall apart and will look nice when stacked together. An adhesive gun, bubble wrap, butcher's paper, permanent markers, and furniture covers are other necessary packing goods.
4. Organize your stuff
Load your heaviest goods first. This provides a strong foundation for the remainder of the boxes. Fill in the spaces as fully as you can. To avoid breakages, wrap any dinnerware or fragile items in bubble wrap or butcher's paper. Tape the boxes shut and label the contents.
You might even wish to label the box's location, such as the dining area or the master bedroom. This will make your – and the mover- job a lot easier and faster.
5. Disassemble your furniture
Begin disassembling your furniture a day or two before the move. Strive to protect it with fabrics or furniture coverings. This will avoid any unintentional chipping or bumps. Save your mattress till the day of the move, and make sure it's prepared before the overturns up. The less work they perform, the faster and less expensive the job will be!
6. Move utilities and mail
Inform your utility providers and other associates of your new address. This will enable a smooth transition and prevent any debts from going unpaid. Make a list of everyone who needs to know about the change of address by going through your phone, email, and personal files.
7. Arrange for the care of the children or pets
Children and dogs should be kept out of the way during the move to avoid injuries and disruptions. Arrangements should be made for them to remain with relatives or trusted people until you are finished.
Unfamiliar places can be frightening, try to arrange your new house in some sort of order before you pick them up. If you have older children, request them to assist in the relocation. A lot of hands make simple tasks, as they say!
8. Get to know the mover or pick up a leased truck
Everything should be prepared for the collection by the moment the mover arrives. Notify them of the situation in the vehicle and perform one last inspection to ensure that everything has been collected. If you plan to use storage facilities in North York,
consider transporting any fragile goods in your car or truck to keep them safe during the move. If you are renting a vehicle, be sure you have ropes, blankets, and other fasteners to secure your belongings when placing them in storage. To make things simpler, some hire trucks include a rear tailgate lifter and ropes.
When things seem too much, take a break, take a deep breath, and consider the thrilling possibilities of your newly acquired residence. You'll forget about the move once you've settled in. And if you're looking for a convenient way to welcome someone to their new home, consider gift baskets delivery in Toronto as a thoughtful gesture.