Moving to a new home can be an overwhelming experience. Aside from the bittersweet wave of emotions that come with moving out, the hassle of packing and making sure that everything is in place at your new home can be dreadful.
If you are moving out for the first time, the process can be very complicated. There is usually so much to do, many things to consider, and the feeling that you may be missing something can also be stressful.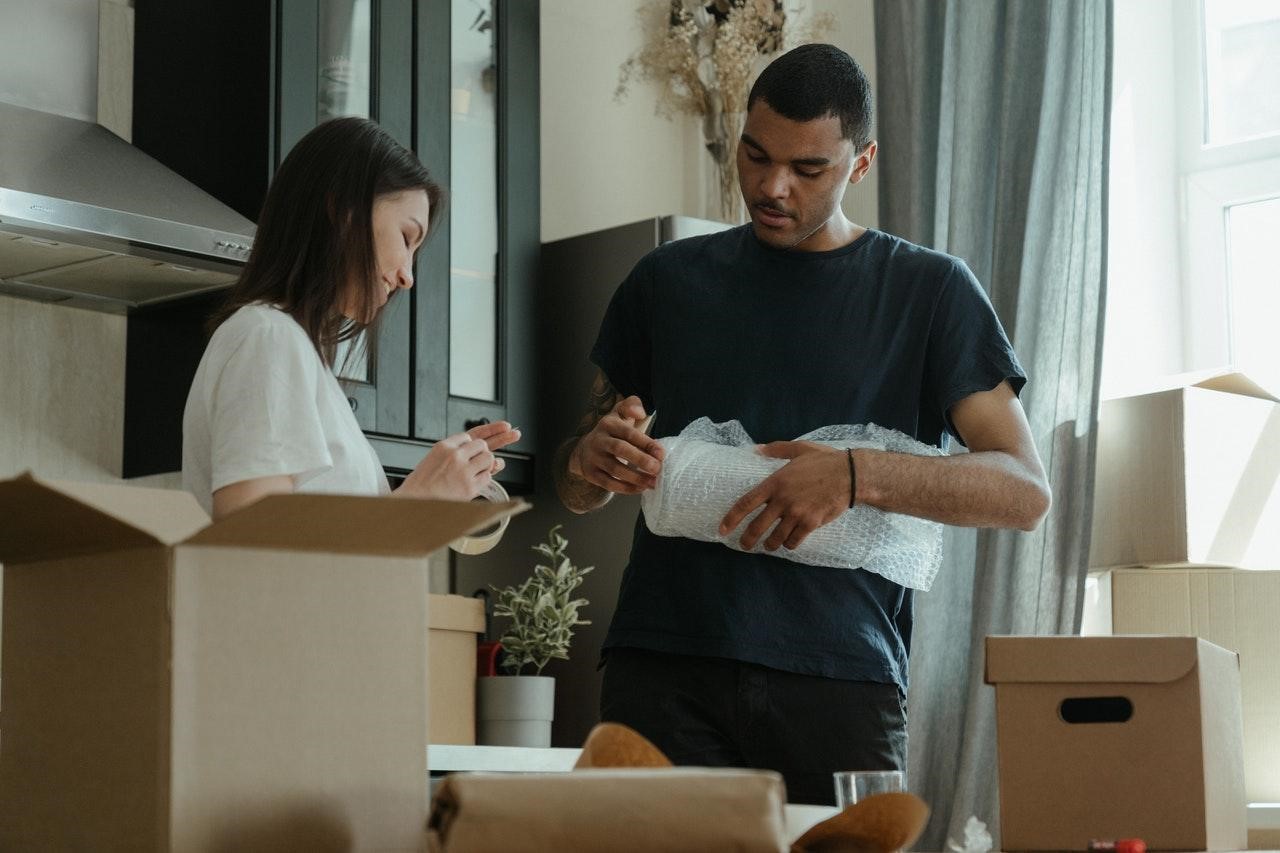 It can feel impossible to check everything off your list and make sure that you haven't left anything behind.
Balancing between finalizing your new home, having it ready for you to move into, and packing everything in time for you to leave is actually quite challenging.
Here is what you should do if it's your first time moving your home.
Understand the Finances
If you are still in the first stages of moving out, then you still need to figure out the finances.
If you have already made the decision and are already set, then the chances are that you have already calculated the finances of your new life.
One of the most stressful parts of moving into a  new home is making sure that you will be able to finance your new life.
Even for those who have jobs or student loans, budgeting and making compromises can be very tricky.
Moving into a new home is more than just paying rent;  it is also making sure that you can cover the utility bills, that you have enough money to eat and to buy home essentials, and keep your internet running.
Besides, you also need to understand that you may not be able to afford to enjoy and indulge in as many activities as you used to. It will take time to adjust to this new lifestyle.
The first step toward handling your finances is to start by making a budget. You should calculate the amount of income that you will have each month and allocate the expenses.
Generally speaking, your rent should total up to 30% of your income, or you will find it hard to cover other finances.
You will also need to subtract your utility costs, including your phone, internet, and cable or streaming services bills.
You will also need to make a budget for furnishing and redesigning your new home.
---
Read Also:
---
Making Compromises
If after calculating your finances you find out that you will not be able to cover the costs, consider getting a roommate to save up on some expenses.
While living with a roommate may not give you as much liberty as living on your own, it can be nice to share the journey of moving out for the first time with someone.
Having a roommate can help you ease into the process of moving out. You need to weigh out the pros and cons of having a roommate before making this decision.
Finding a roommate has become easier than ever, considering that there are many online platforms that can help you do that.
You can also find potential roommates through friends. However, be sure to ask the right questions and get to know the person before committing to living together.
You can also sign up for a six-month lease until you find a better paying job that will allow you to cover the expenses of living on your own.
If you don't want to get a roommate, you can try to make changes to your lifestyle. Figure out what activities, services, or luxuries that you can give up on.
Cutting down on unnecessary costs can help you afford to live on your own. You can also go hunting for smaller apartments or ones that are located in cheaper areas.
Moving Plan
Having a moving plan is very tricky and stressful, no matter how many times you have done it before.
There is no doubt that you would be extremely anxious, especially when it's your first time moving out.
The best thing to do is to carefully plan your moving process and give yourself enough time for each task.
The moving experts at apartmentmovingservices.com/ suggest that you hire reputable movers to help you move your belongings quickly and efficiently.
It is recommended that you ask detailed questions about the costs before you hire a company.
If you decide to do it on your own, use a packing calculator to help you determine how many boxes and packing supplies you will need.
If you have lived in your home for many years, you probably have accumulated useless items over the years.
You don't want to move into your new home with your clutter, as this will increase the moving costs and make it harder to organize your home.
So before you start packing, you should start organizing and getting rid of some stuff. Packing takes a lot of time, so it is best that you start wrapping fragile items and labeling your boxes early on.
Basic Tasks
If this is your first time moving out, then you need to know that you are capable of handling living on your own.
Life on your own is even more challenging when you don't know how to do basic chores like washing the dishes or cooking a meal for yourself.
To help yourself adapt to the new lifestyle faster, you need to start learning about basic home-maintenance tasks before you move out.
Basic cleaning chores like dusting, sweeping, mopping, vacuuming, bathroom cleaning, and making a bed are essential when you are living alone.
You also need to learn how to use a washer and a dryer and fold and iron your laundry. Start by learning how to cook easy meals and then experiment with a few recipes online.
You also need to know how to go grocery shopping and buy only what you need so that you don't waste your money.
Moving out of your home can be a very stressful experience. Besides the hectic process of packing and making sure that your new home is ready, the fear of not being able to cover all the needed expenses can be overwhelming.
Before moving from your house, you should set budgets and calculate your finances and expenses. You should also learn basic tasks and create a detailed moving plan.