Are you looking to tow a trailer but don't know where to start? Towing capacity is one of the key factors when it comes to choosing the right towing vehicle.
In this blog post, we will be talking about exactly what factors go into selecting the perfect truck or SUV for your specific hauling needs.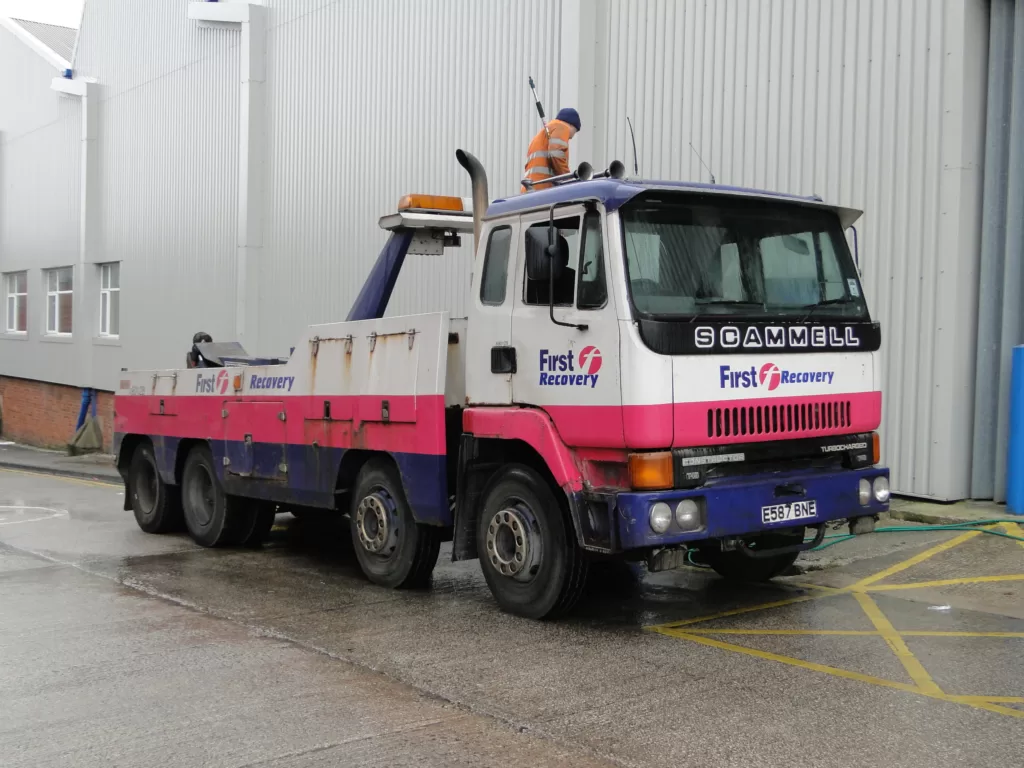 We'll dive into topics like understanding weight ratings, considering towing package requirements, and evaluating maximum tow capacity.
We are an Arizona-based, Tucson tow truck company and because of our decades of combined experience in towing services, we are able to provide some great insights into choosing the best towing vehicle for your needs.
Take this journey with us as we provide you with everything that you need in order to set off on your adventures safely and smoothly! Let's hit the road together today and give yourself some extra peace of mind.
Tow Capacity and Towing Ratings
It's important to research and know the various weight ratings, requirements for any special tow packages, and maximum load capacity of your chosen vehicle before hitting the road.
Understanding weight ratings
When selecting a vehicle to tow, it is important to understand the weight rating of the vehicle. Weight ratings are factors such as gross weight, braking power, axle weight rating, and hitch weight rating that determine how much a vehicle can safely tow.
It is crucial to understand these ratings in order to choose the right tow vehicle for your hauling needs. Gross trailer weight (GTW) indicates the maximum total trailer load including everything inside it while axle load capacity can be used to calculate GTW by taking into account individual axle loads on the trailer's drawbar or tongue.
Hitch weight rating refers to how much of that total trailer mass rests directly onto your vehicle's rear suspension system via its ball mount assembly and receiver hitch. This combined with brake capacity determines what kind of trailer you can haul safely on highways.
Considering towing requirements
When choosing a tow vehicle, it is important to consider the towing requirements provided by the manufacturer. This includes components such as heavy-duty suspension, transmission coolers, brakes, special gearing ratios, and confidence-inspiring trailer lighting packages—all designed to increase the safety of your towing experience.
Towing mirrors are also essential for a safe driving experience; these reduce blind spots in order to improve visibility when hauling large loads. Additionally, electric brake controllers allow drivers maximum control over trailer braking power by increasing or decreasing settings on different terrain types and conditions.
Trailer weight distribution hitches redistribute the weight of heavier items towards the front axle which improves steering stability and vehicle handling while reducing wear on tires caused by rattling cargo during travel.
Evaluating maximum tow capacity
When it comes to choosing the right tow vehicle, one of the most important things to consider is its maximum towing capacity. To determine this, you need to know the vehicle manufacturer's weight ratings and compare them against those of your trailer or load.
Factors like braking power, axle weight rating as well and length of drawbar are all taken into consideration when calculating these specifications accordingly. For example, if you plan on hauling an RV with a combined total trailer and load weighing over 3,000 lbs, then it's recommended that you opt for a truck-style model instead – due to their typically higher GVWR motorhomes end up posing too much stress on even heavier-duty minivans or SUVs.
Factors to Consider in Choosing a Tow Vehicle
When deciding on an appropriate towing vehicle, it's important to think about the type of trailer you will be hauling and its size and weight to ensure the powertrain can handle the load.
---
Read Also :
---
Type of towing (RV, trailer, boats, etc.)
When deciding which tow vehicle to buy, it's important to consider the type of trailer, boat, or RV that is being towed. Different vehicles require different types and amounts of power in order to safely tow a weighty load on the road.
For instance, RVs require more powerful and heavier-duty trucks than smaller trailers due to their size and weight requirements. Boats can be towed with smaller SUVs since these usually have lower weights compared to RVs or trailers but still need appropriate equipment for proper safety control measures such as mirrors, brake controllers, and hitches.
Similarly, when selecting a truck for towing large boats it is necessary to ensure its strong engine torque and high payload capacity are sufficient for the job ahead.
Payload capacity
Payload capacity directly affects the performance and safety of a vehicle while towing. It is determined by subtracting a vehicle's curb weight from its gross vehicle weight rating (GVWR) which indicates the maximum carrying capacity, including passengers, cargo, and equipment that can be safely loaded in or onto the car.
Exceeding the payload capacity of a vehicle should be avoided at all costs as it can significantly reduce stability while driving and increase wear on parts, resulting in reduced fuel efficiency and poorer handling.
To ensure your hauling needs are met safely and efficiently consider loading capacity when choosing your tow vehicle – determine both your total passenger/cargo load capacities as well as trailer weight for proper selection of towing vehicle size.
Engine power and torque
When choosing a towing vehicle, it is important to consider the engine's power and torque for maximum hauling capacity. Torque is more crucial than horsepower when deciding on the capabilities of a truck's pulling and climbing ability.
This is because torque determines how much weight the engine can handle. The higher the torque output, the better the car or truck will be able to move heavy loads with ease. The engine produces a torque that rotates its crankshaft which transfers power directly to your wheels allowing you to pull heavy items like trailers, RVs boats, etc.
However, horsepower plays an important role in dealing with challenging situations like climbing hills or accelerating quickly while loaded since it provides enough energy for these activities.
Important Features and Accessories for Towing
Equip your tow vehicle with the right accessories so that you can hit the road safely and with peace of mind.
Towing mirrors
Towing mirrors are essential for safe towing. They are extra rear-view mirrors with adjustable extensions that provide a view of what's behind your trailer, resulting in improved visibility and a wider range of vision while towing at all times.
Towing mirrors are larger than standard car or truck side mirrors, usually extending beyond the side of the vehicle they're mounted on. This is especially important when towing a travel trailer since it helps enhance alertness and situational awareness by offering an increased field of vision from both sides while driving.
Besides being vital for safe towing operations, these specialized mirror extensions can offer additional features such as illuminating LED lights for nighttime use and manually extendable arms so drivers can easily adjust their desired position or angle depending on driving conditions.
Trailer brake controllers
are an important part of any towing setup. They help keep the driver safe by controlling the electric brakes on a trailer and improving its stopping power and safety. There are generally two main types of brake controllers available: Proportional brake controllers, which adjust braking in proportion to vehicle deceleration, and Time-Delay brake controllers, which send an initial pulse that then gradually increases braking pressure as long as the brake is applied.
Whatever type chosen should be suited to the towing needs and cargo being towed for maximum protection and performance. For example, hauling heavier loads may require using proportional control rather than time delay due to the limited surge capacity of shorter stopping distances involved with larger trailers – this prevents under-braking during quick stops leading to dangerous driving conditions.
In addition, compatible wiring systems are needed between the tow vehicle's power source and the trailer's brakes; otherwise, risk can occur due to poor distribution of voltage within braking systems aggravating existing issues such as overloading or worn-out tires/ poor weather conditions, etc.,.
Weight distribution hitches
are an essential piece of equipment when it comes to towing heavy loads. They provide more level towing, help balance the connection between vehicle and trailer, and are designed for use with bumper trailers.
Additionally, they can also prevent lane wandering and trailer sway – features that ensure stability during long trips or difficult roads. Weight distribution hitches come with sway control capabilities that further enhance towing stability by distributing tongue weight evenly across the entire length of the hitch in order to better manage its load capacity.
Proper setup of a weight distribution hitch is vital too; it needs to be adjusted properly according to the manufacturer's instructions. Regular inspection, including tire inflation and condition check (and retightening if necessary), will keep your overall connection secure while hitting the road – so you can take advantage of all the benefits this must-have accessory offers safely!
Maintenance and Care for Towing Vehicles
Performing regular check-ups on your vehicle's tire inflation, condition, and trailer connections is paramount for ensuring a safe and problem-free towing journey.
Regular servicing and maintenance
Regular servicing and maintenance are extremely important for towing vehicles due to the added stress caused by the weight of hauling a trailer, RV, boat, or other items. Routine car checkups and fluid replacements should be done more often for towed cars in order to ensure that all components are functioning correctly and efficiently.
Engine oil changes should be performed every 5,000-7,500 miles instead of 3 months or 3 thousand miles. Also, certain parts of the vehicle need greater attention such as brakes, belts/hoses/connections on trailers as well as cooling systems needs; especially when traveling long distances with your load behind you.
Neglecting regular upkeep can increase the risk of engine failure which not only risks leaving you stranded but involves hefty repair bills given its complexity. It is also essential to keep an eye out for early signs indicating wear and tear so the necessary repairs can be carried out in time.
Proper tire inflation and condition
When towing a vehicle, the safety of you, your load, and other road users is paramount. Proper tire inflation and condition must be respected in order to ensure this. Towing can place additional stress on tires due to the weight being carried which can lead to heat generation if they are under-inflated or damaged.
This increases the possibility of blowouts when pressure accumulates over time as well as potentially damaging them beyond repair causing bulging side walls and deflating completely while on the move.
To help prevent any unnecessary damage, it is important that RV and tow vehicles use durable tires that have been specifically designed for heavy loads and also that they follow recommended procedures for their specific tires regarding inflation levels according to manufacturer's instructions both before leaving home and during long journeys while checking tread depth along with signs of wear, allure or cuts along its surface area.
Checking and maintaining trailer connections
Ensuring secure and reliable trailer connections is essential for safe towing. It's highly important to regularly check the hitch, coupler, draw bar, and other equipment to make sure they are all properly secured and adjusted.
Double-checking the trailer's electrical wiring system to ensure it is properly connected to the tow vehicle can also prevent problems while in motion; improper wiring can lead to difficulties such as short circuits or power outages.
Trailer sway – a common issue when carrying heavier loads -can be corrected by adjusting weight distribution via devices like hitches or trailer brakes, or by ensuring proper hitch installation.
To protect against accidental detachment due to sudden braking or city driving, safety chains should also be attached across the tongue of the vehicle from one side of your towed items' frame rails back up toward your bumper before every journey.
A few additional necessities include a breakaway switch that will detach if needed along with lights indicating which direction you are turning on your trailer window for added safety.
Conclusion
When it comes to choosing the right towing vehicle for your hauling needs, it is important to understand and consider key factors such as tow ratings, payload capacity, engine power, and torque.
Knowing the maximum tow rating of your vehicle will help ensure that you are using the proper equipment when taking on a job. It is also essential to maintain and care for your vehicle regularly so that you can hit the road with peace of mind knowing that all safety protocols have been taken into account.
By following these tips when selecting a trailer or RV from an online dealer or in person, you can be confident in finding a perfectly reliable tow car best suited for your job! If you ever need a tow truck in Tucson or need a reliable El Paso towing company, then please feel free to contact us for help! We'd be happy to help you with all your towing needs!